The gaming space has come a very long way over the years. Today, there are a handful of open world games for Xbox consoles specifically that promise unforgettable experiences. If you're someone who would love nothing more than to lose hours having fun with no restrictions on what to do or where to go, here's a list of the best Xbox open world games that you simply need to play next.
The Elder Scrolls V: Skyrim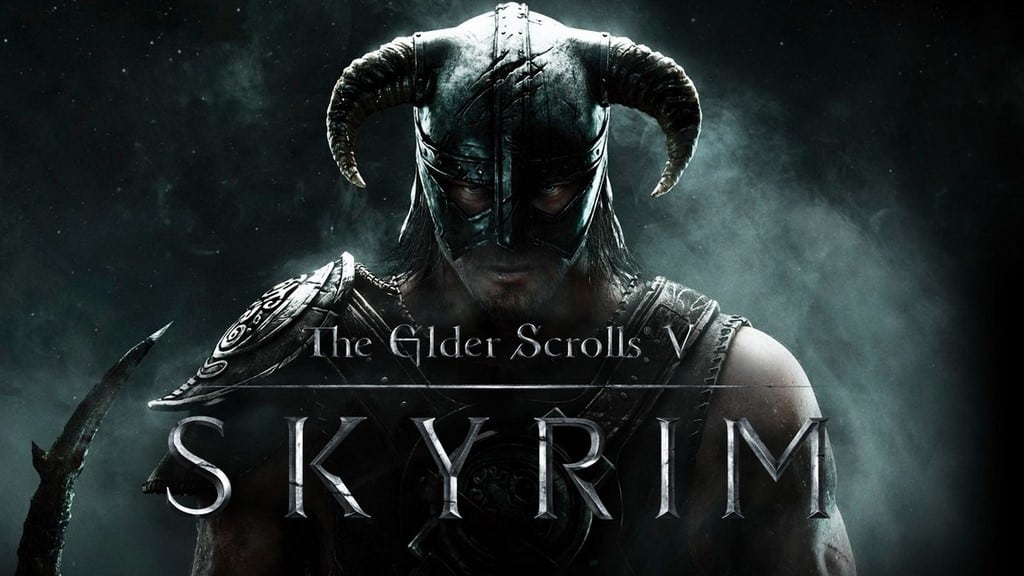 Release Date: November 11, 2011
Platforms: Microsoft Windows, PS3, Xbox 360, PS4, Xbox One, Nintendo Switch, PS5, Xbox Series X|S
Often called the best 2010's era open world game, The Elder Scrolls V: Skyrim is practically the Holy grail of fantasy RPGs. The combat is surprisingly simple, but when it's put together with Skyrim's profound attention to detail in its surroundings and amazing lore, everything just seems to work. Encounters that happen when you least expect them, dialog choices that actually matter, a dozen different possibilities to every mission, and the fact that you get to kill some dragons makes Bethesda's masterpiece truly one of the greatest games ever made.
Skyrim's formula for what it wants the player to feel can be called the pinnacle of RPG open world design. Plus, there's the added gratification you get by installing mods made by the players in the Xbox community. That just makes every playthrough look as if it were a different game at times. There's a lot to do in Skyrim, be a wizard and live your childhood dream of going to Hogwarts or be a medieval war hero and lead numerous clans. It's baffling at times the depth this more-than-a-decade-old RPG still has.
The Witcher 3: Wild Hunt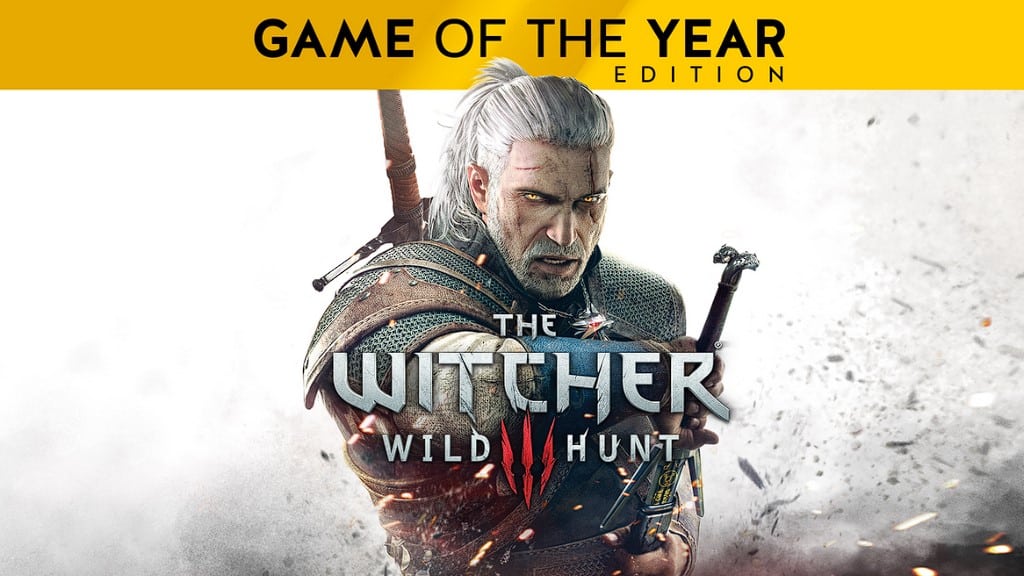 Release Date: May 17, 2015
Platforms: Xbox One, PS4, PC, PS5, Xbox Series X|S, Nintendo Switch
You wouldn't expect many games to possibly hold a candle to the legacy left behind by Skyrim. Thankfully, the 2015 game of the year winner does. The Witcher 3: Wild Hunt is an open world game for Xbox consoles that is filled with random yet meticulous quests across its many regions. There's no corner in The Witcher 3 where you won't run into something that'll make you go "woah, that just happened".
Meeting a sadistic priest while on your way to a city under siege or hunting down witches and getting tangled up with werewolves instead isn't all that unusual when playing as Geralt of Rivia. There will always be a narrative-driven side quest or an uncanny encounter lingering a few feet from you. So don't make the mistake of sleeping on this gem.
Elden Ring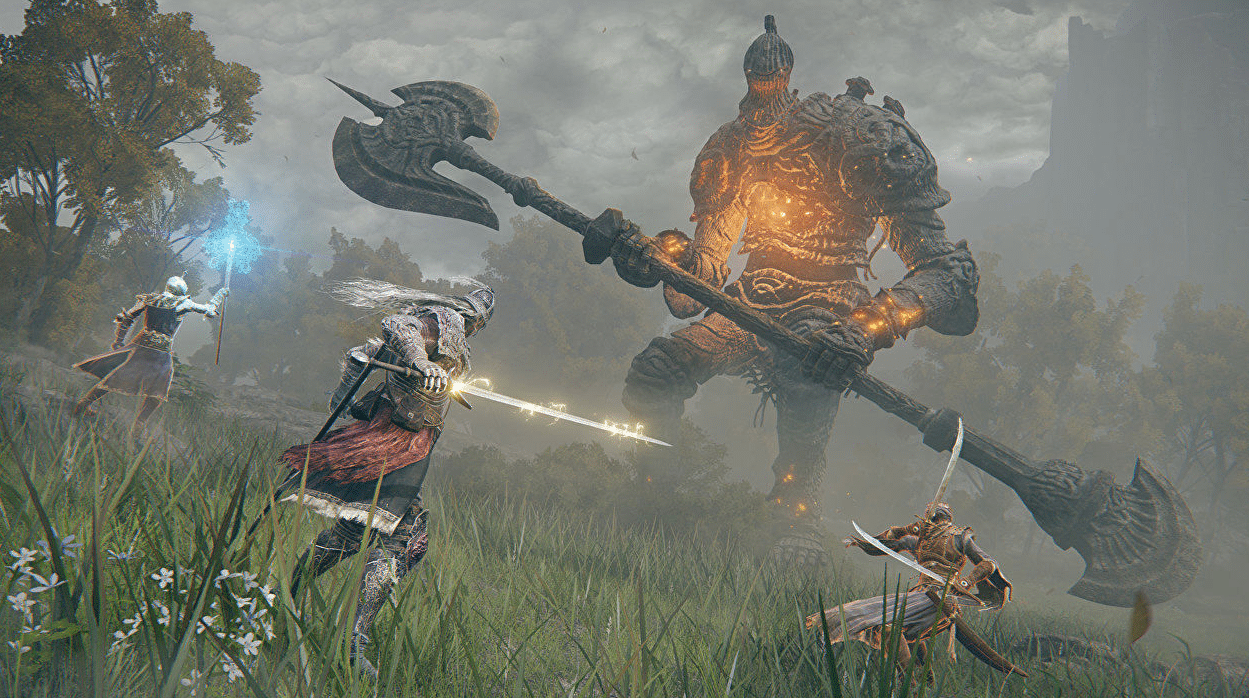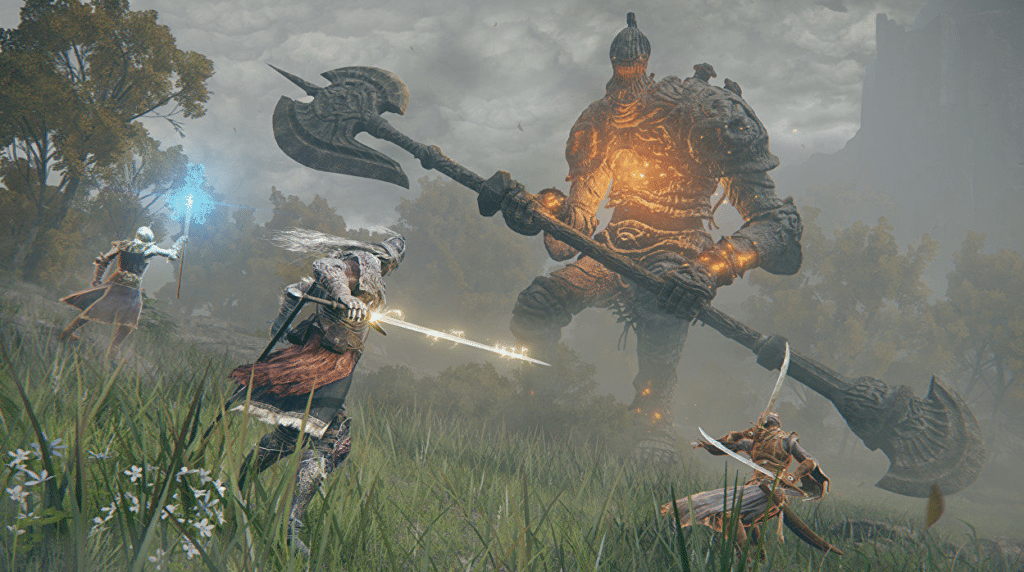 Release Date: February 25, 2022
Platforms: Xbox One, Xbox Series X|S, PS4, Windows, PS5
Rise, Tarnished! It's time to mend the Elden Ring. A few years back, people would've called an open world Souls game an insane idea. It was just weird imagining how a fairly linear genre could expand its boundaries while still keeping the quality on par. But FromSoftware wouldn't be FromSoftware if it didn't surprise the world with every single one of its new games.
Elden Ring promised that the Souls genre will become something more, and it surely delivered on that promise. The brutal Souls combat now exists in a world without annoying linear areas or walls to stop you from venturing further. In Elden Ring, you can literally fight most of the end bosses in the first 10 minutes. There's seriously no hand-holding or anything that says you can't do this or that. Plus, the surprisingly fast load times on both the Xbox One and Series X|S consoles make the experience all the more seamless. It's simply a game that'll appeal to anyone who's searching for the best open world Xbox games.
Red Dead Redemption 2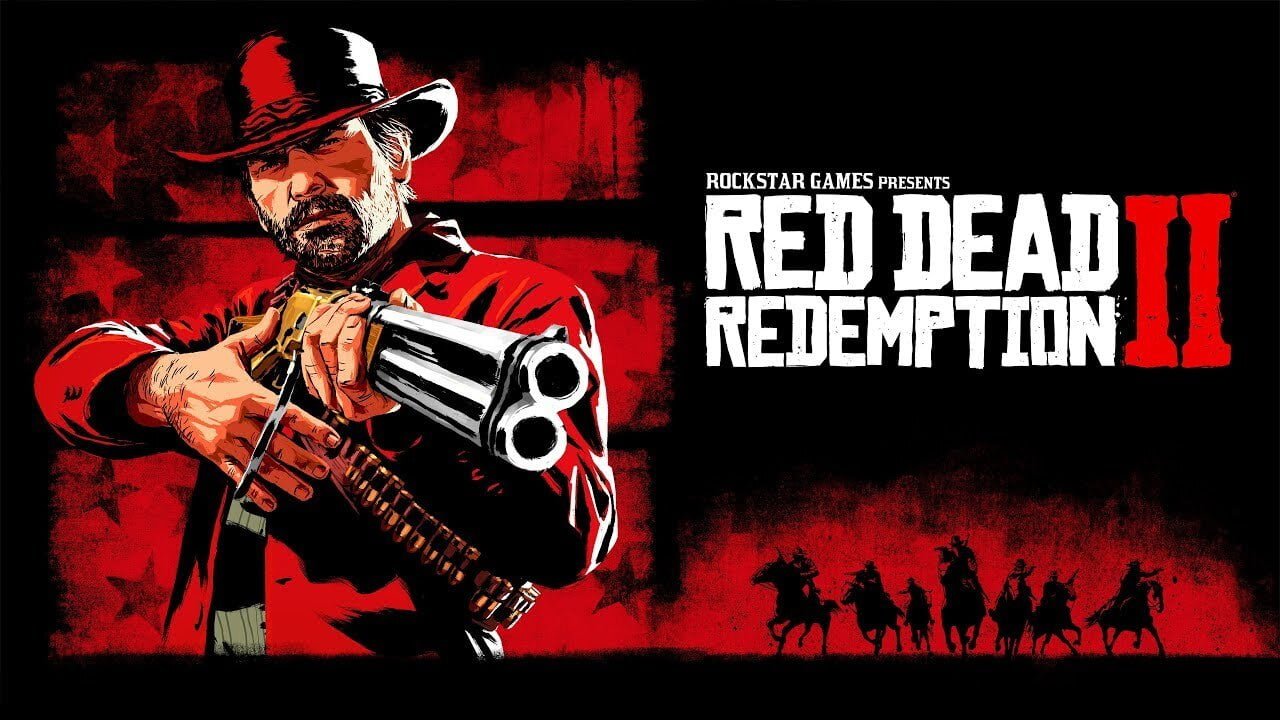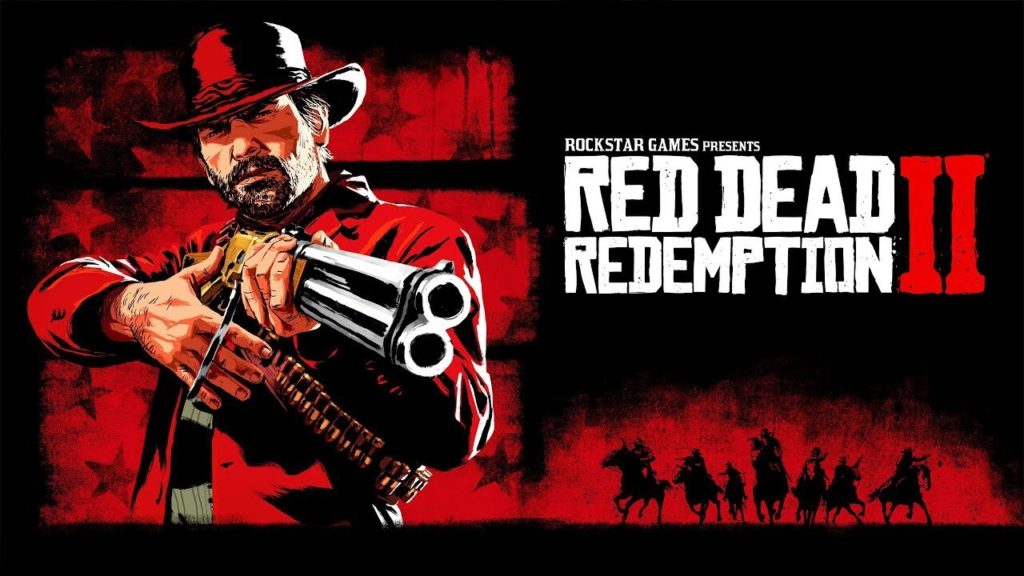 Release Date: October 26, 2018
Platforms: Xbox One, PS4, Windows, Stadia
Rockstar Studios exceeded expectations once again by making a stellar open world in Red Dead Redemption 2 that continues to evolve over time. As you witness the events unfolding in the lives of the Van der Linde gang from 1899 to 1907, the narrative isn't the only thing that continues to change— the world does too.
Ruined buildings will undergo construction, the children NPCs you meet will grow up harboring vendettas of their own, and the laid-back city of saints that you once knew will have become a steampunk-driven marvel. Mountains, valleys, deserts, and trains, all provide a stunning view in this gorgeous open world design. Red Dead Redemption 2 is a game that easily pushes every gaming rig to its limit. So don't get frightened once the console's fan starts spinning for dear life.
Hogwarts Legacy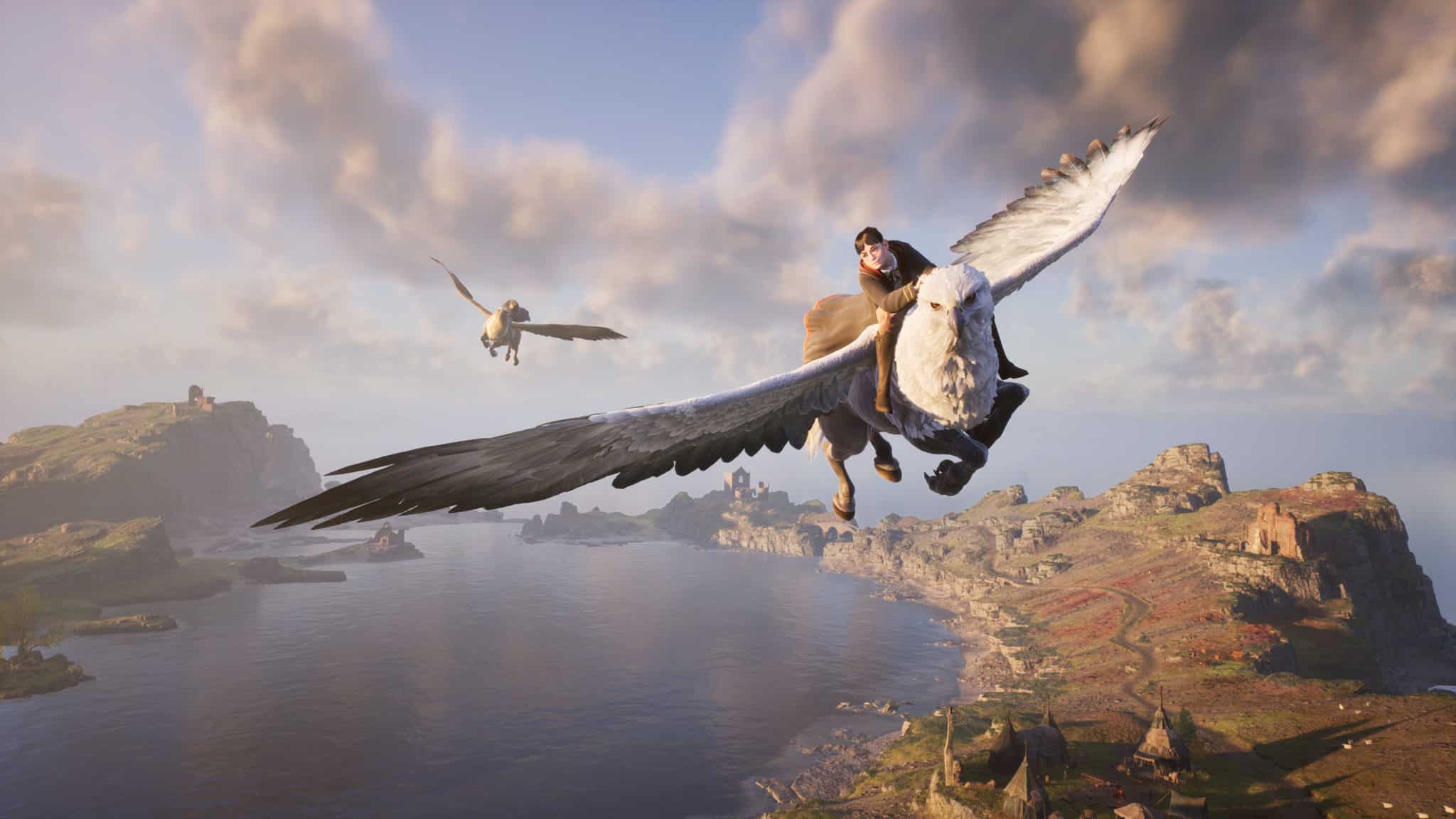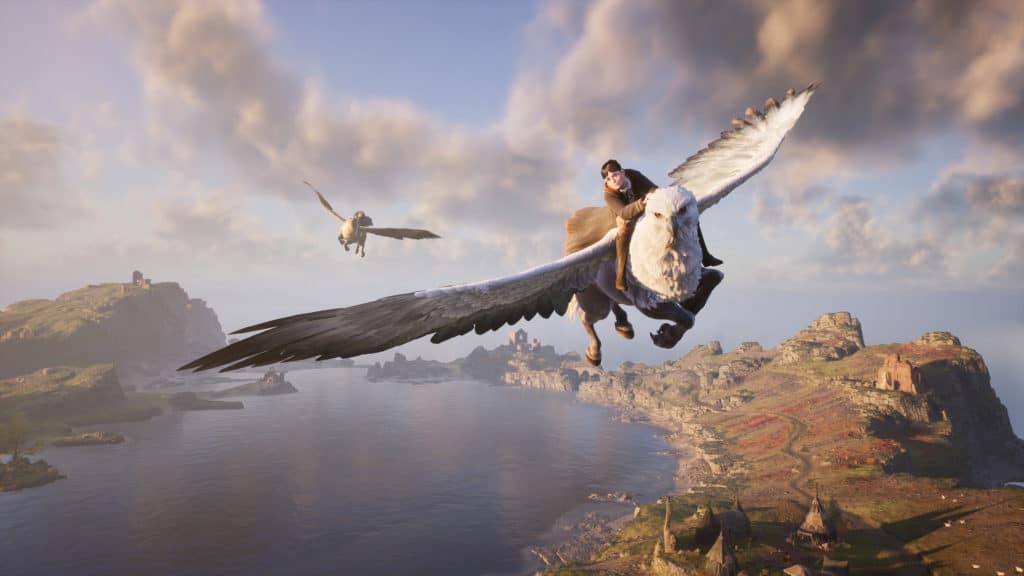 Release Date: February 10, 2023
Platforms: Xbox One, Xbox Series X|S, PS4, PS5, Windows, Nintendo Switch
There aren't many stories like Harry Potter's wizarding world that make you instantly fall in love at first sight. The franchise had been laying dormant for over a decade until we surprisingly had the release of Hogwarts Legacy, a AAA video game. The title follows your exploits as you learn how to repel an ancient evil by attending the School of Witchcraft and Wizardry.
Having an absolutely bizarre and jolly open world is the least of what Hogwarts Legacy brings to the table. Get on your broomstick and fly around the gorgeous countryside. Or go find a wicked troll and "Incendio" it to oblivion. Let the magic hat decide which House you should be a part of, or well, choose Slytherin and go down the path of learning Avada Kedavra. The environment around you is rich with lore and every painting has a story to tell, literally. A flying watering can doing the watering on its own, and a griffin with wings being your best bud is just another Monday in Hogwarts Legacy, and that's also why it easily comes to mind when talking about the best Xbox open world games out now.
Batman: Arkham Knight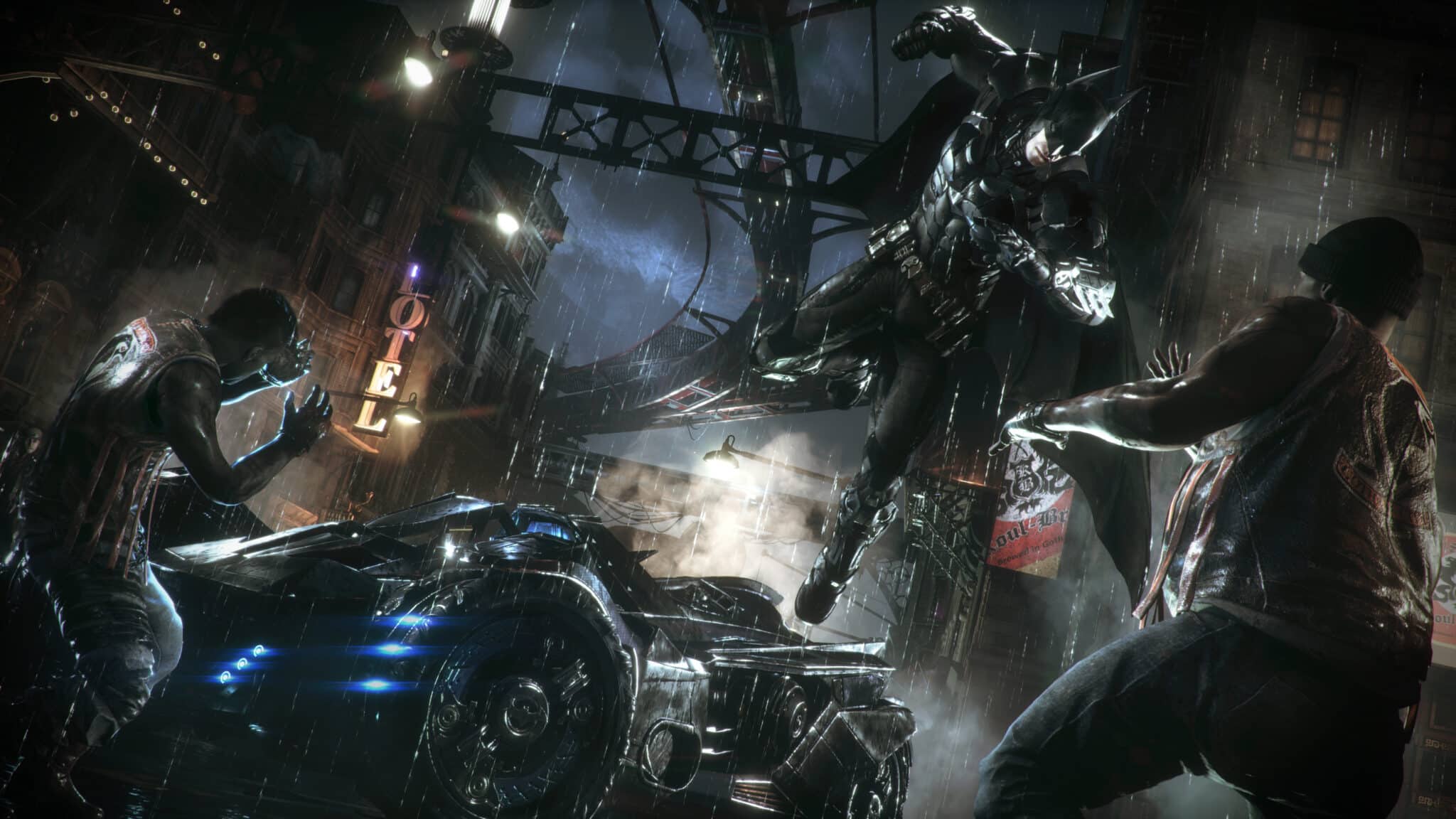 Release Date: June 23, 2015
Platforms: Xbox One, PS4, Microsoft Windows
Rocksteady's Batman: Arkham Knight launched for the Xbox consoles in 2015. But even so many years later, its eye-catching gothic open world design puts others in its class to shame. What's more, you even have the tank of a Batmobile at your disposal. Gotham's basically like every child's dream where you're literally the Batman. Grappling across rooftops, flying above the city, and charging through the thug-infested streets are a rare combination. Here, all of them blend brilliantly well together.
The engaging gameplay scenarios and a neon-lit city that never sleeps make me strongly recommend Batman: Arkham Knight. Aside from being a banger of an open world game, it's a title that truly defines how a giant world should appeal to the player.
Forza Horizon 5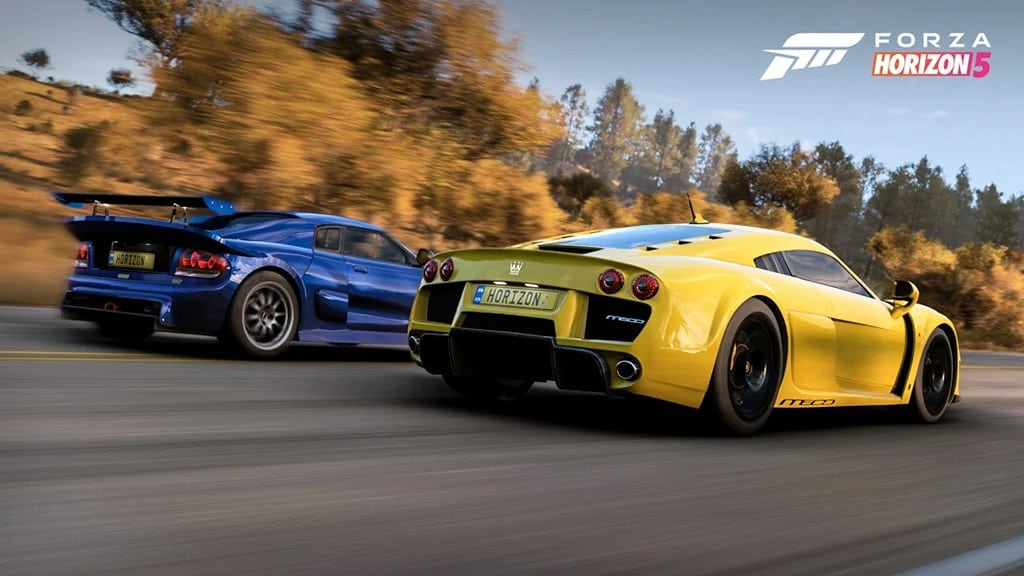 Release Date: November 1, 2021
Platforms: Xbox Series X, Xbox One, PC
There isn't a humongous catalog of open world Xbox first-party games available. But from the ones we do have, Forza Horizon 5 is a racing masterpiece that you should give a try. Racing through the beautiful countryside in this fictitious yet gorgeous interpretation of Mexico seems like eye candy all the way.
The wide array of cars available, the animations, and the variety of vehicle customizability are just insane as is. And with the added depth of the world around you, and the effect of feeling euphoric at every turn, Forza Horizon 5 stands as one of the greatest first-party Xbox racing games.
Assassin's Creed: Valhalla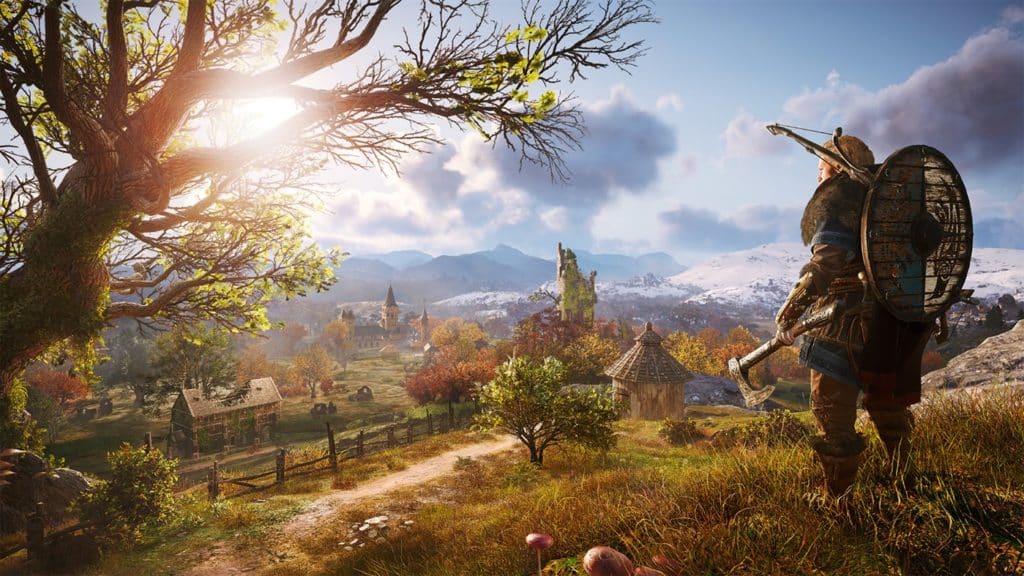 Release Date: November 10, 2020
Platforms: Xbox One, Xbox Series X/S, Luna, PS4, Stadia, Windows, PS5
I doubt you didn't see this one coming. I'd say it would have been criminal if I hadn't named at least one Assassin's Creed game in this list. Sure, other games like Unity, Origins, and Odyssey are available too, but when it comes to the breadth of the wild, Valhalla's extremely rich in that regard.
The colorful landscapes of England, the strange encounters in the wilderness, and dozens of unique free-roam and traversal mechanics just make Assassin's Creed: Valhalla a game you need to check out. The game is lackluster in some areas, but the overall experience still holds up. If you're a stealth fan who just needs a giant sandbox to let loose, Assassin's Creed: Valhalla is an easy pick.
Yakuza: Like a Dragon
Release Date: January 16, 2020
Platforms: Xbox One, Xbox Series X/S, Windows, PS4, PS5
Turned-based JRPGs were getting a bit generic with the re-release of Persona 5 for the 10th time. But thankfully, Ryu Ga Gotoku Studio was here to save the day. Yakuza: Like a Dragon is the seventh installment in the acclaimed Yakuza franchise. And intriguingly, unlike its predecessors, it features a JRPG combat system. This reimagining of the Yakuza-verse in the bustling city of Isezaki Ijincho is a treat to explore.
The crowded streets, hearty dialogue, memorable characters, and punks always itching for a fight in the city make Yakuza: Like a Dragon a game that checks all boxes of what an open world game needs to feel like. These are just some of the reasons why the world in Yakuza: Like a Dragon is so alive. And honestly, there's so much more that I can't describe in words. But if you're curious to know more, then boot up your Xbox and be blown away by this exhilarating take on life in Japan.
Grand Theft Auto V
Release Date: 17 September 2013
Platforms: Xbox 360, Xbox One, Windows, Xbox Series X/S, PS3, PS4, PS5
GTA V is practically a household name and needs no explanation as to why it's one of the best open world games. Almost everybody's experienced what it feels like to rob a bank, make a crazy getaway, and fly off into the sunset after breaking the law 84 times trying to get into Los Santos International Airport.
There are dozens of character, vehicle, and weapon customization options. A crime story set in a crazy city with loads of bullets flying around every minute may sound a bit cliche. But you should be aware that Rockstar literally built the genre with the Grand Theft Auto franchise.