Call of Duty Black Ops Cold War is going to be the latest release in the renowned FPS franchise, and while the company had a hard time in keeping the size of the game down with Modern Warfare until a recent patch, Call of Duty Black Ops Cold War file sizes are absolutely huge.
Call of Duty Black Ops Cold War file sizes Revealed for PC
If you thought Call of Duty Modern Warfare was going to be a big game, Black Ops Cold War just upped the ante on the previous numbers.
According to the official system requirements of the game, the game will have 3 states: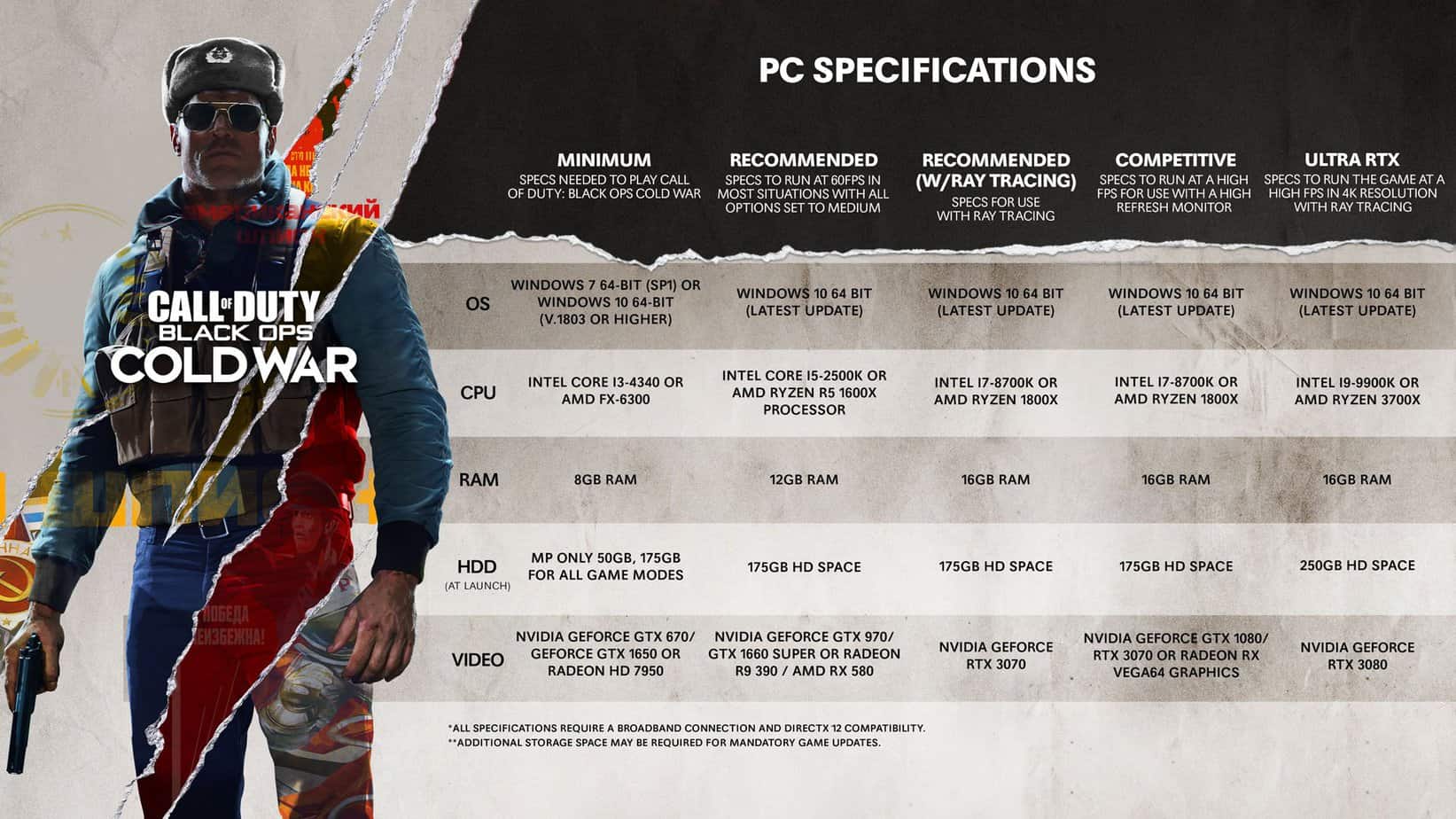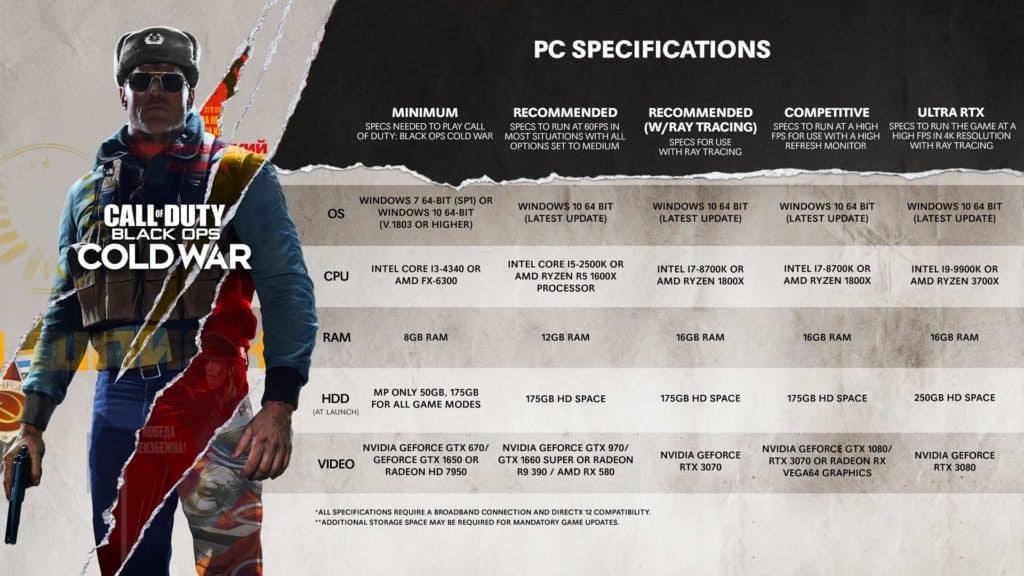 50GB just for Multiplayer
175GB for All Multiplayer game modes
250GB for RayTracing on PC
While the sizes are only for PC, its easy to state that these will be same sizes on the current generation and the next-generation consoles, give or take a few GB.
Call of Duty Modern Warfare almost took up almost 200GB on all platforms, and considering the paltry sizes of the launch Xbox Series X (1TB), Xbox Series S (512GB), and PS5 (865GB).
For one to take all this size is truly going be testing the limits of some customers who will be installing other games on their systems. Particularly other PS5 exclusives.
Considering how the next-generation consoles storage is already expensive as it is, fans are definitely going to be upset at losing a third of their internal storage just for one game.
As video game sizes took a drastic jump from the PS3/Xbox 360 Generation to the PS4/Xbox One generation, the most egregious file sizes this game have all belonged to Activision games, particularly, the Call of Duty series.
Given that these are official specs from Activision, we only have to wait for them to confirm the console sizes of the game, which will be same as the one listed for PC.
What are your thoughts on the massive file sizes? Are you looking forward to paying such a hefty cost to enjoy the latest installment in the series? Let us know your thoughts in the comments section below!