There is an exclusive early preview event going on right now for the eagerly anticipated FPS title, Call of Duty Modern Warfare II. The event has a lot of sports celebrities playing the game and they are sharing photos of their experience to social media. Among the content posted by them is a curious entry for what could be the highly rumored Call of Duty DMZ mode.
Call of Duty DMZ Mode Spotted
It seems that Call of Duty DMZ Mode could be indeed real, after the multitude of rumors surrounding the existence of the game mode. While there were previously screenshots shared, their credibility was questionable, but given the context and situation surrounding this image, we might find this image to be more believable, however, we still recommend taking this with a pinch of salt.
The original screenshots come from ModernWarzone on Twitter.
The last of the content was topped off by a few seconds of gameplay:
Among the images was a peculiar image with a questionable source: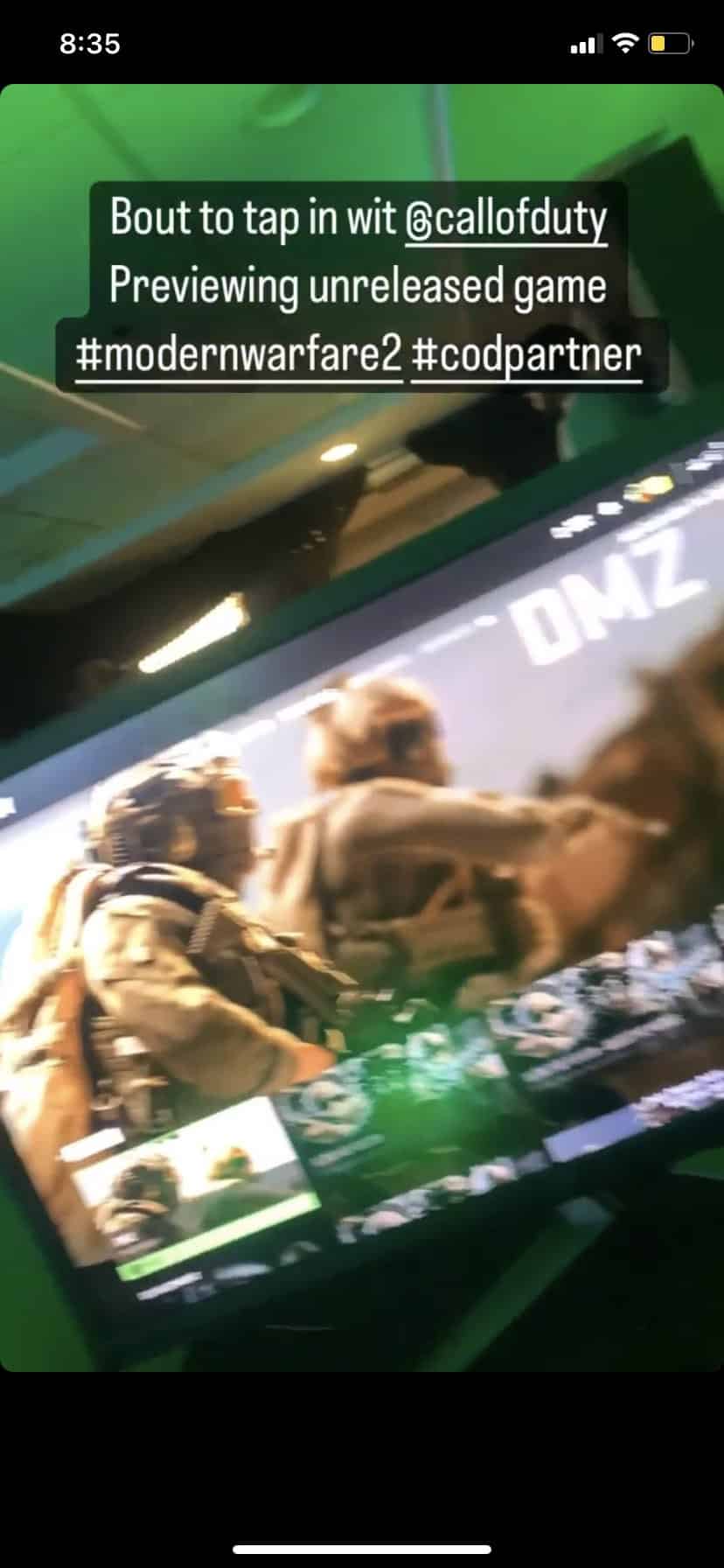 Here you can see the modus operandi of a typical leaked image. A blurry image, captured at an awkward angle, and most importantly of all, the majority of the text is unreadable.
However, the most prominent part of the image is the giant letters showing DMZ on the screen.
While the other images in the previous tweets can be attributed to a respective social media handle of a person, this image does not yet have a source.
Call of Duty DMZ mode is a game mode that is rumored to be Activision's take on Escape from Tarkov, a realistic FPS survival title which is unlike Warzone. You set out into a game map to complete objectives in a PvPvE situation where death will mean the loss of all your loot and more.
While the mode has yet to be acknowledged by Activision at an official capacity, we can hope to hear more about the mode in a future update.
What are your thoughts on the image? Let us know in the comments section below.