It seems that an ESRB rating for the game has leaked several of the details for the game, which includes the existence of DMZ mode, which has been constantly stated by various leakers and the game mode is set to shake things up in the Warzone formula, and make Warzone 2 the future of the game.
Call of Duty Warzone 2 Rating opens many doors
The latest ESRB rating for Call of Duty Warzone 2.0 has opened a lot of doors that were previously a mystery, and with a source like the ESRB – a lot of the things stated here can be taken as fact.
The most curious thing in the listing is the confirmation of the DMZ game mode. While we still don't know if the title will be free to play or not, a new game mode is an interesting prospect in the game and will surely make for an interesting experience.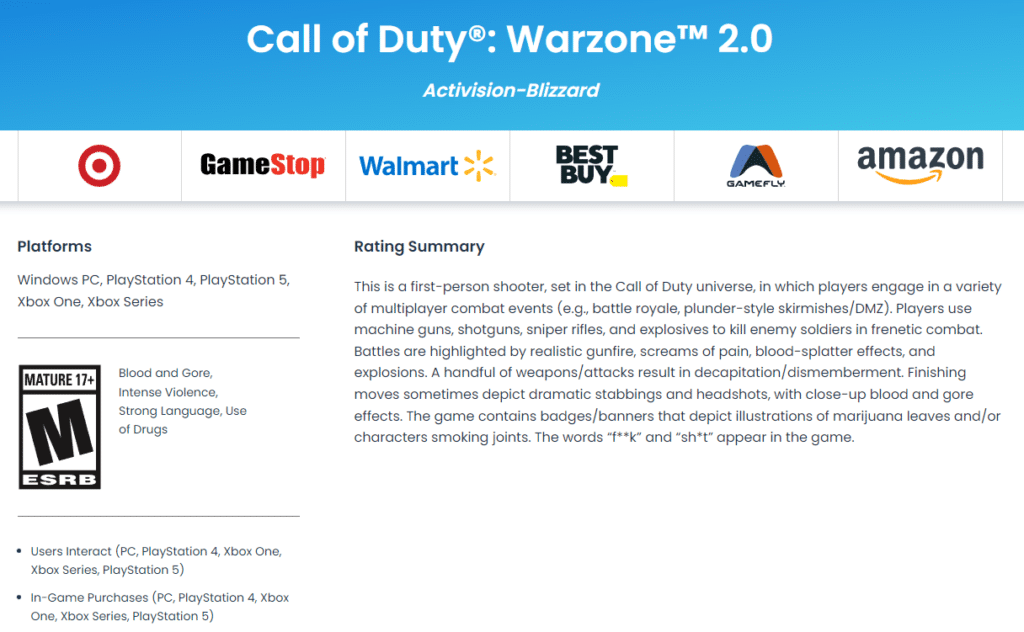 This is a first-person shooter, set in the Call of Duty universe, in which players engage in a variety of multiplayer combat events (e.g., battle royale, plunder-style skirmishes/DMZ). 
Keep in mind, we still haven't seen any official details from Activision regarding what the game looks like, the release date or other important details about the game – are still a big mystery of what the game can be in the end.
The game has been rated for the PS4, PS5, Xbox One, Xbox Series, and PC. This does mean that there is good news for everyone and no one will be left behind on the experience – however you will still have to sacrifice some performance/visuals if you are still playing the game on the PS4/Xbox One.
What are your thoughts on the rating and when are you optimistic on seeing the new Warzone release? Let us know your thoughts in the comments section below.