Call of Duty Warzone is sending out a system-wide message to players telling them about updating the games arsenal to include even more weapons in the future, specifically on November 13th.
Call of Duty Warzone is about to become very interesting.
Call of Duty Warzone players are getting notifications in-game that as of November 13th, 2020, players will be able to use the weapons from Call of Duty Modern Warfare (2019) AND the upcoming Call of Duty Black Ops Cold War.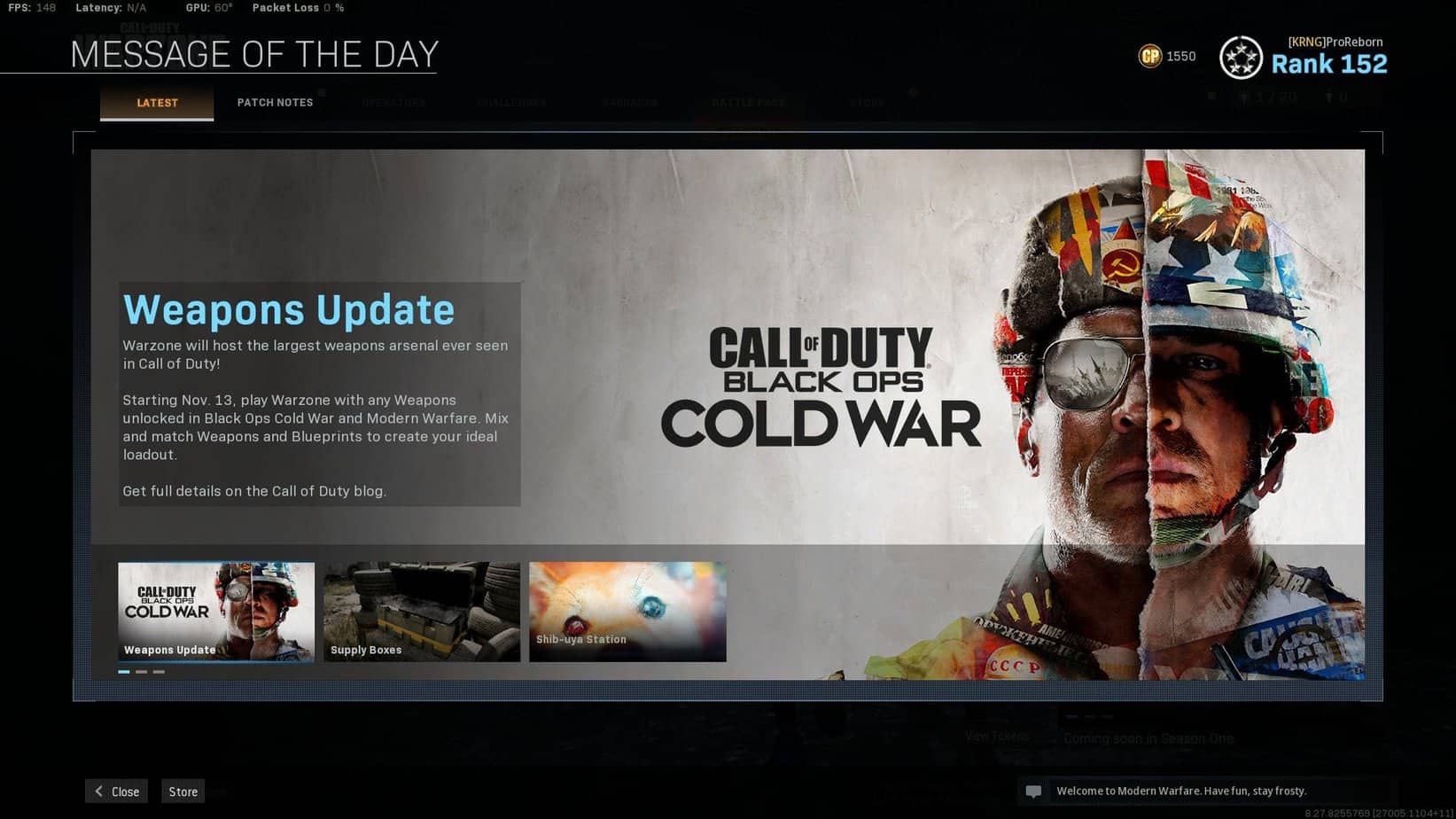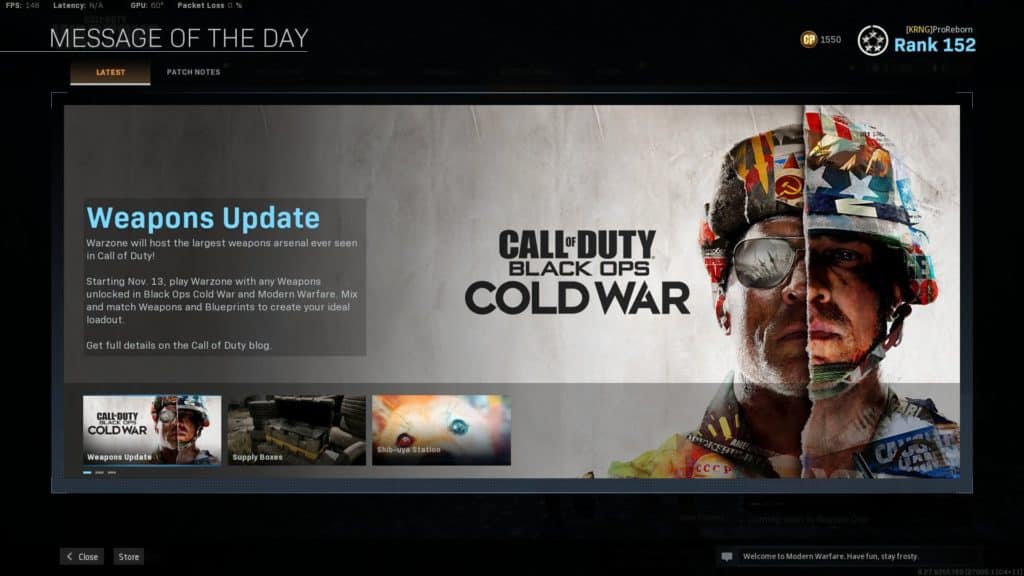 This is definitely a first for the free-to-play Battle Royale mode that many players are definitely looking forward to playing.
Call of Duty Warzone was a free-to-play component added to the PS4, Xbox One, and PC on March 10th, and it brought an interesting map with it, the ability for deceased players to come back from the dead for a limited time, and was the first battle royale to introduce 150 player lobbies.
Over the months, the game has continued to grow, especially with the recent Haunting of Verdansk Halloween event.
With the new update, players will be able to use the combined arsenals from both games to bring one complete game together. Players will be able to use cold war era weapons, paired with the modern weapons from last years installment to make the ultimate load out to use out in the battlefield.
Fans are undoubtedly excited at the idea of combining the weapons from two different games together and making one chaotic mess, and it seems that the game is doing it to make sure that the launch of Call of Duty Black Ops Cold War is given even more prominence.
The latest entry in the series is set to launch on November 13th, 2020. This will also mark the first cross-generation Call of Duty title since Call of Duty Ghosts in November 2013.
It's also worth mentioning that Call of Duty is taking the route of Remedy Studio's latest title, Control, and will make players buy a version of the game that will have the next-generation version added as a premium. The same strategy used by Activision in 2013.
Hopefully, unlike Ghosts, fans are hoping that the latest entry will not disappoint.
Call of Duty Black Ops Cold War is set to launch for the PS4, PS5, Xbox One, Series X|S, and PC.