The GameFi and play-to-earn spaces have gained considerable interest and exposure, especially in the last few years. They present an opportunity for gamers to earn rewards for completing tasks and missions.
As one of the projects at the forefront of the proliferation of the P2E and GameFi spaces, CalltoCombat, the first massively multiplayer online role-playing game (MMORPG) on the Binance Smart Chain network, has launched to deliver an exceptional gaming experience.
CalltoCombat: The Game Explained
Created by a group of blockchain and game development experts, the finest in both industries, CalltoCombat rides on a metaverse style while piggybacking on conventional military warfare models. Unlike other MMORPGs, CalltoCombat is a result of combining decentralized finance, the unending potential of blockchain technology, and non-fungible tokens (NFTs).
In the CalltoCombat gaming metaverse, weapons and other in-game assets are purely NFTs. And, like these non-fungible tokens, the value of in-game assets increases over time. Additionally, in-game currencies can be deployed in various ways in the CalltoCombat metaverse.
Besides combining NFTs, DeFi, and blockchain, CalltoCombat leverages the metaverse. Speaking to reporters about the impact of the emerging virtual world, Mark Boyd, the co-founder of CalltoCombat, describes it as a tool that keeps redefining itself.
"The metaverse keeps redefining itself. With millions of users venturing daily, the metaverse could, without doubt, be the landmark of the future," Mark Boyd reveals in a press release.
Gameplay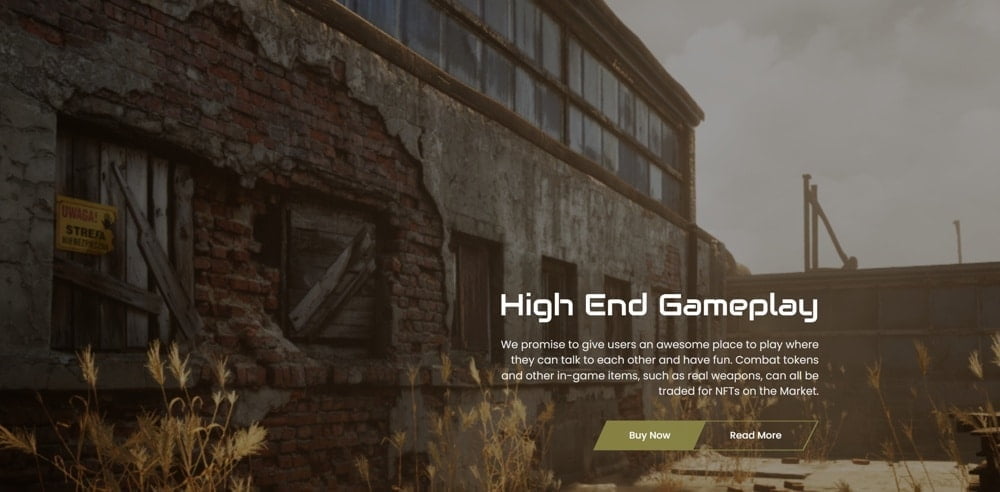 According to the previously mentioned source, the CalltoCombat team is set to launch an initial Game offering (IGO). The scheduled Unfreeze date is set for November 5, 2022, this IGO provides you an opportunity to get in on this revolutionary, novel MMORPG on the BSC network.
CalltoCombat is utterly different from anything you've seen. While it adopts the traditional military hierarchy and warfare system, it is genuinely immersive, enthralling, exciting, and rewarding. Players are responsible for rescuing kidnapped individuals and eliminating enemies that stand in their way. There are various levels; each comes with concise mission statements to be accomplished by the gamer.
CalltoCombat requires you to undertake missions, rescue hostages, kill enemies, and move up the rank. Each player at the start is a lieutenant or soldier and, after completing several levels and mission goals, moves up the ladder to Captain, Major, Colonel, and finally General. CalltoCombat arms you with one handgun and about ten grenades as a lieutenant. Like a real-world battlefield, players can exchange weapons of dead comrades to equip themselves further as they set out to rescue hostages.
While CalltoCombat is similar to traditional first-person shooter games, it is more than that. It is a P2E-based MMORPG that aims to reward users for missions completed—the higher your rank in the CalltoCombat gaming metaverse, the higher your rewards.
Furthermore, CalltoCombat integrates a standard healthcare system for players—gamers have a limited lifespan and life force which, according to the team, is depicted by a Health Bar. Medical kits are scattered across varying levels, and users can purchase more kits to restore their health after sustaining battle injuries.
Like other P2E games, CalltoCombat introduces a native token, $COMBAT. This token will act as a reward token and one that potential cryptocurrency holders can purchase on various exchanges.