Chorus is an upcoming space-combat shooter from Deep Silver Fishlabs, and Deep Silver. The title was announced at a Microsoft Event a few years ago and is finally making its way to PC, Xbox, and PlayStation consoles next month. Chorus features a single-player campaign with dual protagonists, tons of customization, and next-gen visuals. Now, with only a few days from launch, we have even more details. The Chorus System Requirements have been officially revealed through the Steam page.
The game is headed to PC, and Xbox One, Xbox Series S|X, PS4, and PS5 on 3rd December 2021. Interested players can now pre-order it through Steam as well. The game also makes use of next-gen consoles providing 4K resolution support and 60 FPS gameplay.
Chorus System Requirements
To play the game on PC, you will need the following specifications
Chorus Minimum Requirements
OS: Windows 10
Processor: Intel Core i5-4690 | AMD FX-9370
Memory: 8 GB RAM
Graphics: GeForce GTX 970 | AMD Radeon RX 480 (4GB)
DirectX: Version 12
Storage: 36 GB available space
Chorus Recommended Requirements
OS: Windows 10
Processor: Intel Core i5-7400 | AMD Ryzen 7 1700X
Memory: 8 GB RAM
Graphics: GeForce GTX 1060 | Radeon RX 580 (6GB)
DirectX: Version 12
Storage: 40 GB available space
Despite the excellent visuals, it seems Chorus isn't very demanding. Either these requirements are targeting 1080p, or the game has been optimized very well. The game requires a GTX 1060, or an RX 580, both of which are some of the most common GPUS for PC gamers according to Steam hardware surveys.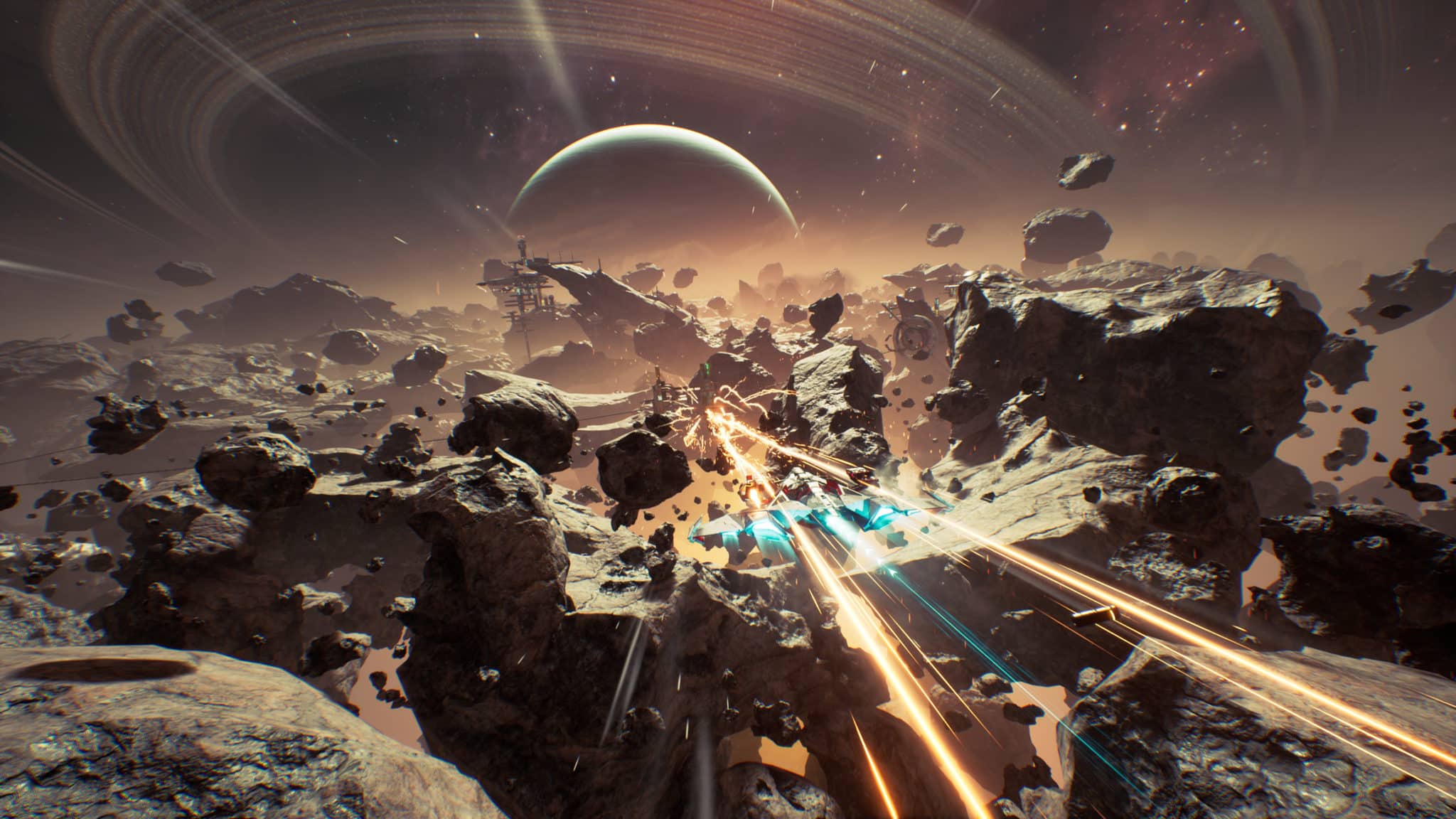 When it comes to the CPU, the game requires something like an i5-7400, or a Ryzen 7 1700X, both of which are again, budget CPUs. The game does require around 40 GB of storage which is pretty normal for modern PC titles. We highly recommend players to upgrade to 16 GB RAM though, as more and more PC titles require that much to perform smoothly.
While you're here, make sure to check out the requirements for a few upcoming titles like Weird West, Park Beyond, and Jagged Alliance 3.
What do you think of the Chorus System Requirements? Share your thoughts in the comments below.