God of War Ragnarok is easily one of the most eagerly anticipated titles of 2022. We now have a release date for the title – November 9, 2022. While we have gotten adequate content surrounding the game, and we do know this will be last game in the current storyline, it seems we have gotten a first look at Odin, albeit a rough look.
Odin from God of War Ragnarok Leaked Concept Art
Odin is the father to Thor and many of the Gods you have fought in God of War and are going to further fight in Ragnarok, and also the king of Asgard. While we don't know his role in the game yet, Dusk Golem, a known leaker in the world of Resident Evil makes their debut in the world God of War leaks with a very bizarre leak – a concept art of Odin.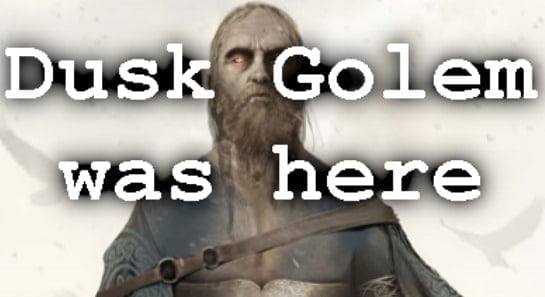 Keep in mind, that the face is unfinished as this is concept art, and many people have commented on the similarity to Baldur from God of War.
Dusk Golem also stated that there is an unlisted video that is almost a month old which is a gameplay trailer. Sony just has to release the trailer at their own accord, but the claim of an unreleased trailer is rather fascinating.
God of War Ragnarok will be a special exclusive for two reasons:
It will be the last first party cross-gen title that will release on the PS4 and PS5.
It will be the last first part title that will allow players to buy the title cross-gen (buying the PS4 copy, gets you the PS5 copy, and vice versa).
While further details on the title are still not fully out there yet, and we are waiting for more trailers leading up to the release of the game, we know that fans all over the world are excited for the exciting new entry and conclusion to an otherwise gripping saga of the new-era Kratos, and Atreus.
What are your thoughts on the concept art? Let us know in the comments section below.