Climbing the CS:GO ranks is one of the most fulfilling things in the game. Since the release of the ranking system, the game has always had 18 different ranks.
Admittedly, the ranking system isn't perfect, and it definitely has its flaws. Have you ever wondered what all the ranks are and how the game determines your skill level?
So today, let's talk about all the ranks and explain how the ranking system works.
The CS:GO Ranking System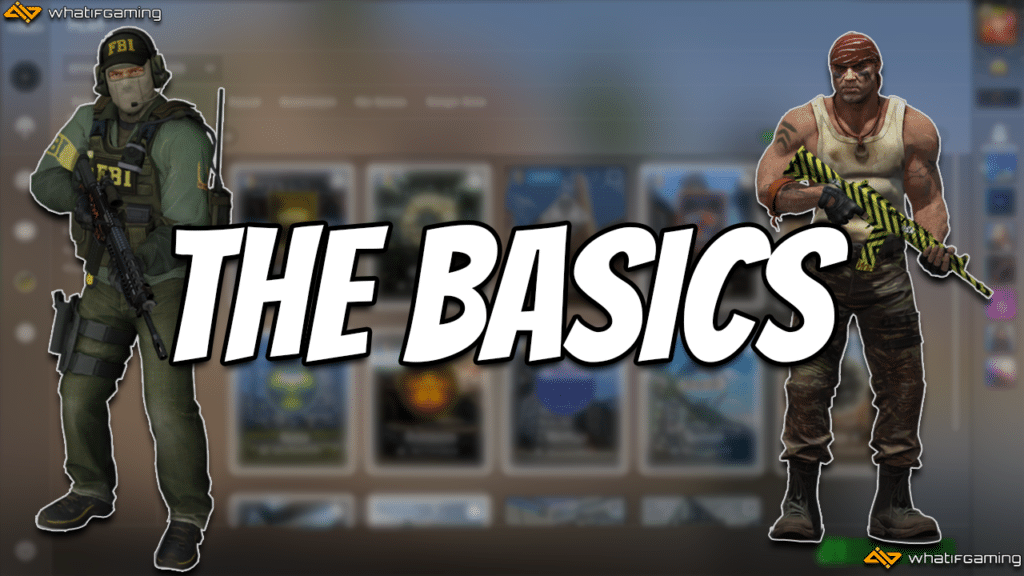 Any online game with a competitive ranking system follows the same structure. You get matched with players with a similar skill level, then your rank will be adjusted depending on how well you perform within those games. Even the ranking system of Valorant and Overwatch follow this same model.
As we've previously mentioned, there are a total of 18 different ranks in CS:GO. When you're new to the game, you are given a series of placement games that will be used to determine your skill level and your starting rank. You're assigned a hidden matchmaking rating (MMR).
Your MMR is almost synonymous with your skill level relative to the other players in CS:GO. From here, the game matches you with other players within your same skill level and sees how you perform in those games. Your MMR adjusts accordingly to your level of play.
How to Get Promoted in CS:GO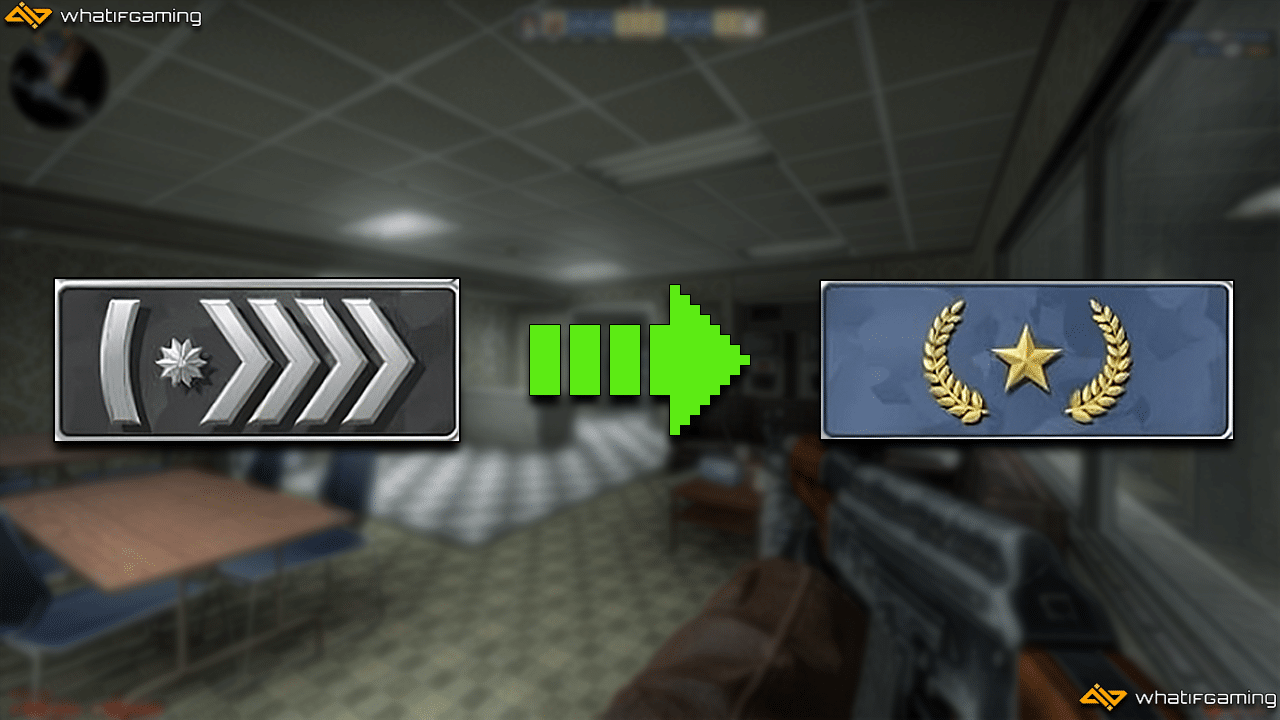 Of course, you aren't going to stay in your starting rank forever. As you play the game more, you can either get promoted to the next rank or get demoted to a lower rank. How you move will be determined by your MMR. The rule of thumb is the higher your MMR, the better you are at CS:GO, and the higher your rank will be.
Unfortunately, the specifics of MMR aren't available to the public. However, there are a few known factors that can affect your MMR:
The number of rounds you've won in a game
Your KDA (kill, death, and assist) – The higher, the better
The number of round MVPs you've received
The average rank within your games
These are all factors that can affect your MMR, both in positive and negative ways. However, these factors aren't as important as the outcome of your game. At the end of the day, It still comes down to your wins and losses.
If you win a ranked game, you gain MMR. If you lose a game, you lose MMR. So if you want to get promoted, you'll need to go on a win streak and perform well in those games. All of the factors mentioned above can only help you gain more MMR in wins or lose more MMR in losses.
Once you reach certain MMR thresholds, you'll be promoted or demoted to the respective ranks. CS:GO doesn't directly tell you when you'll rank up (or down), but winning consecutive games will definitely up your chances. You can expect rank-ups when winning around 3-5 straight games and expect to rank down for a few consecutive losses.
All CS:GO Ranks
Now that you know the basics of the CS:GO ranking system, it's time to talk about the individual ranks. There are a total of 18 ranks in CS:GO. Everyone who has completed their 10 placements wins will be placed somewhere within these ranks. Their assigned rank will depend on how well they perform in these games and how fast it takes them to get 10 wins.
Here is a complete list of all the ranks in CS:GO:
| | |
| --- | --- |
| CS:GO Ranks | Abbreviation |
| Silver I | S1 |
| Silver II | S2 |
| Silver III | S3 |
| Silver IV | S4 |
| Silver Elite | SE |
| Silver Elite Master | SEM |
| Gold Nova I | GN1 |
| Gold Nova II | GN2 |
| Gold Nova III | GN3 |
| Gold Nova Master | GNM |
| Master Guardian I | MG1 |
| Master Guardian II | MG2 |
| Master Guardian Elite | MGE |
| Distinguished Master Guardian | DMG |
| Legendary Eagle | LE |
| Legendary Eagle Master | LEM |
| Supreme Master First Class | SMFC |
| Global Elite | GE |
We can then further divide these 18 ranks into three different groups/ tiers to get a good assumption of their skill level.
The different groups are:
The Beginners – Silver I to Silver Elite Master
The Average Players – Gold Nova I to Master Guardian Elite
The Best of the Best – Distinguished Master Guardian to Global Elite
Note: These aren't actual divisions made by CS:GO. We've just created these tiers to narrow down the skill level of each rank.
The Beginners
Players whose ranks fall between Silver I to Silver Elite Master are typically newcomers to the game. They are still learning the ropes of CS:GO and are starting to find out how scoring works, how to manage the economy, and are still perfecting their aim.
This can also include more casual players who may not have enough time to grind in CS:GO but are still looking for a competitive environment.
The Average Players
Most players who play competitively will usually fall somewhere between Gold I and Master Guardian Elite. This group of players already have a pretty good sense of how to play the game, how to work with their team, and have a decent aim.
They also know some grenade lineups and smoke spots that help them win more games. Their mechanics are already pretty solid, and probably have over 1000 hours played on CS:GO. They aren't the best yet, but they're slowly getting there.
The Best of the Best
The final group consists of the most talented players in the world who are serious about playing CS:GO. This usually includes professional players, streamers, and players who spend a lot of time playing the game.
If you fall somewhere between Distinguished Master Guardian and Global Elite, then congratulations! You belong to a pretty elite group that knows how the game works to a tee. They have an elite aim, exceptional mechanics, and insane teamplay ability.
Conclusion
The CS:GO ranking system is one of those weird things that are very complicated yet simple at the same time. It's quite easy to understand how it works, but the things behind the scenes are really complex.
Hopefully, we were able to explain it in a simple way that can help you better understand how the game works.