As we have reported before, rogue copies of Cyberpunk 2077 have hit the streets, but it seems that the Cyberpunk 2077 Day One Patch Size Revealed with the help of an early copy of the game, and the patch already live on PSN, presumably for reviewers to play with. It seems that CD Projekt Red has your internets weekend plans laid out.
Cyberpunk 2077 Day One Patch Size Revealed
Cyberpunk 2077 is one of the most anticipated games for this generation if not for the decade. After getting announced at 2013 and then going radio silent for the next few years, the long journey of CDPR is finally at a close.
However, it seems that the troubles aren't over yet. According to a user who has an early copy of the game, the day one patch is something that can definitely irk some fans. Especially if you have a physical copy of the game.
And here is a close up of the download.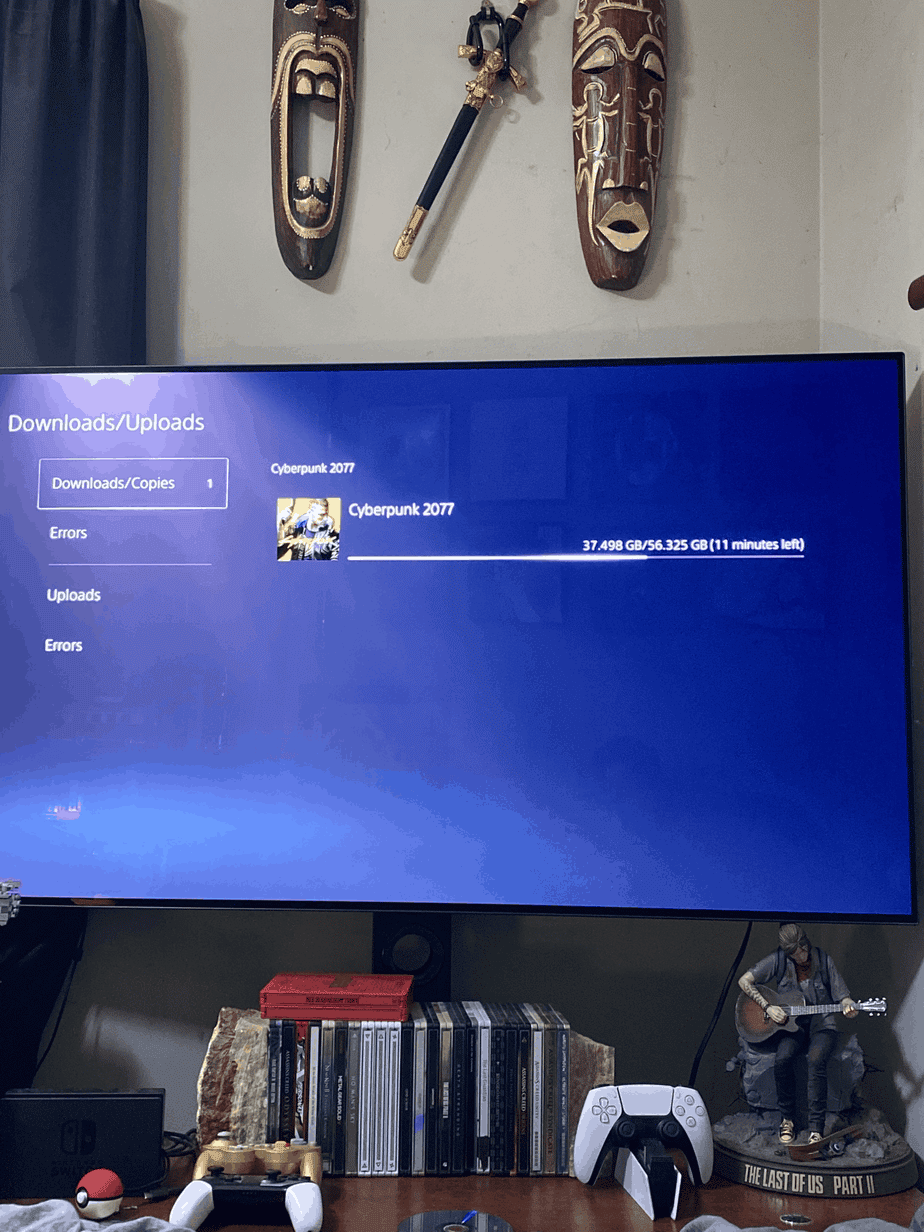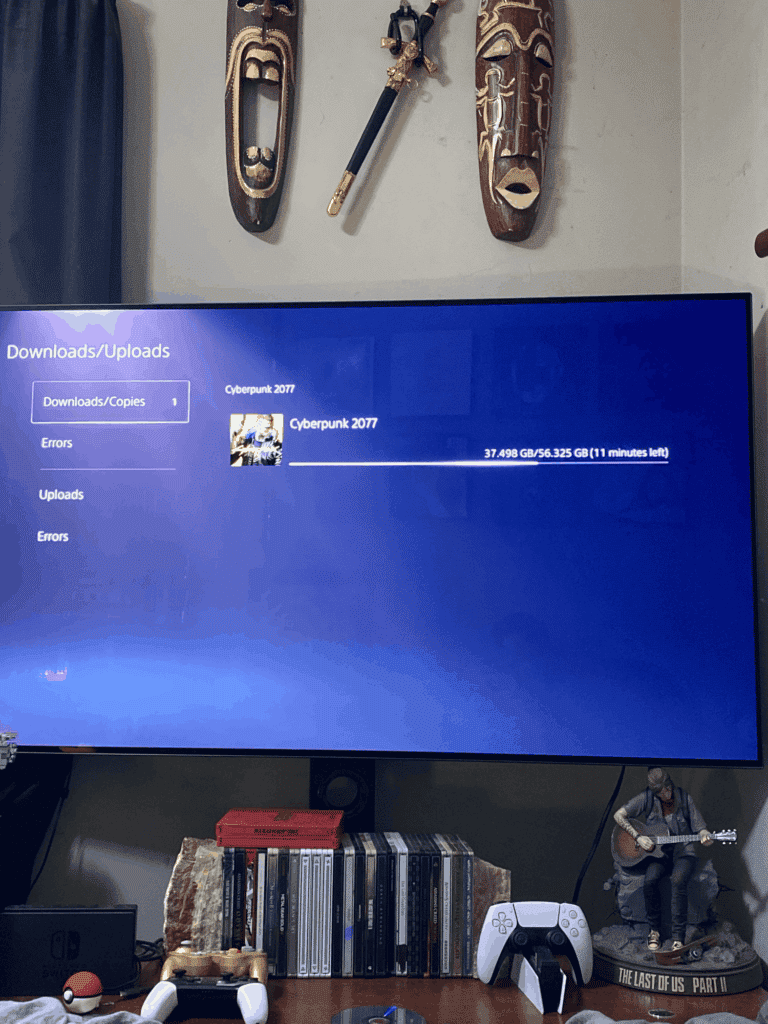 Update: apparently a CDPR rep clarified that this is not the Day One Patch. However it is still odd that this was downloadable for early adopters.
Considering how the base game is roughly 70GB in size, an additional 56GB in Day One patch is definitely going to be troubling for some fans. We already knew the last delay to the game was attributed to the current-generation consoles, but to release a patch that is over 2/3 the size of the main game is a bit troubling for fans.
The Day One patch is there for reviewers who are currently playing the game to get a better experience, so this will more or less be the same patch that final users will also have to download once they get their hands on the physical copy of the game come December 10th.
Digital pre-orders won't have to fret as this download size will be adjusted when the game releases, but physical copy holders will be the ones going through the worst.
Considering PlayStation users can't even preemptively download the game like Xbox Users can, this is some troubling news for people who have slow internet connections and were hoping to play the game with a minor patch instead of a bulking 56GB one.
What are your thoughts on the patch size? Let us know in the comments section below!