Dark Souls 3 FPS Boost could be announced very soon according to the official instagram page of Xbox Italy. The title has yet to be part of the FPS Boost list, so it stands to reason that the new update could be out soon.
Dark Souls 3 FPS Boost – Coming soon.
The Dark Souls 3 FPS Boost could be coming soon, and while it is ready to join the list of FPS Boosted titles, this is one game that can absolutely stand to flourish from the upgrade.
Here is a screenshot of the story from Xbox Italy's Instagram Story. (Stories expire after 24 hours).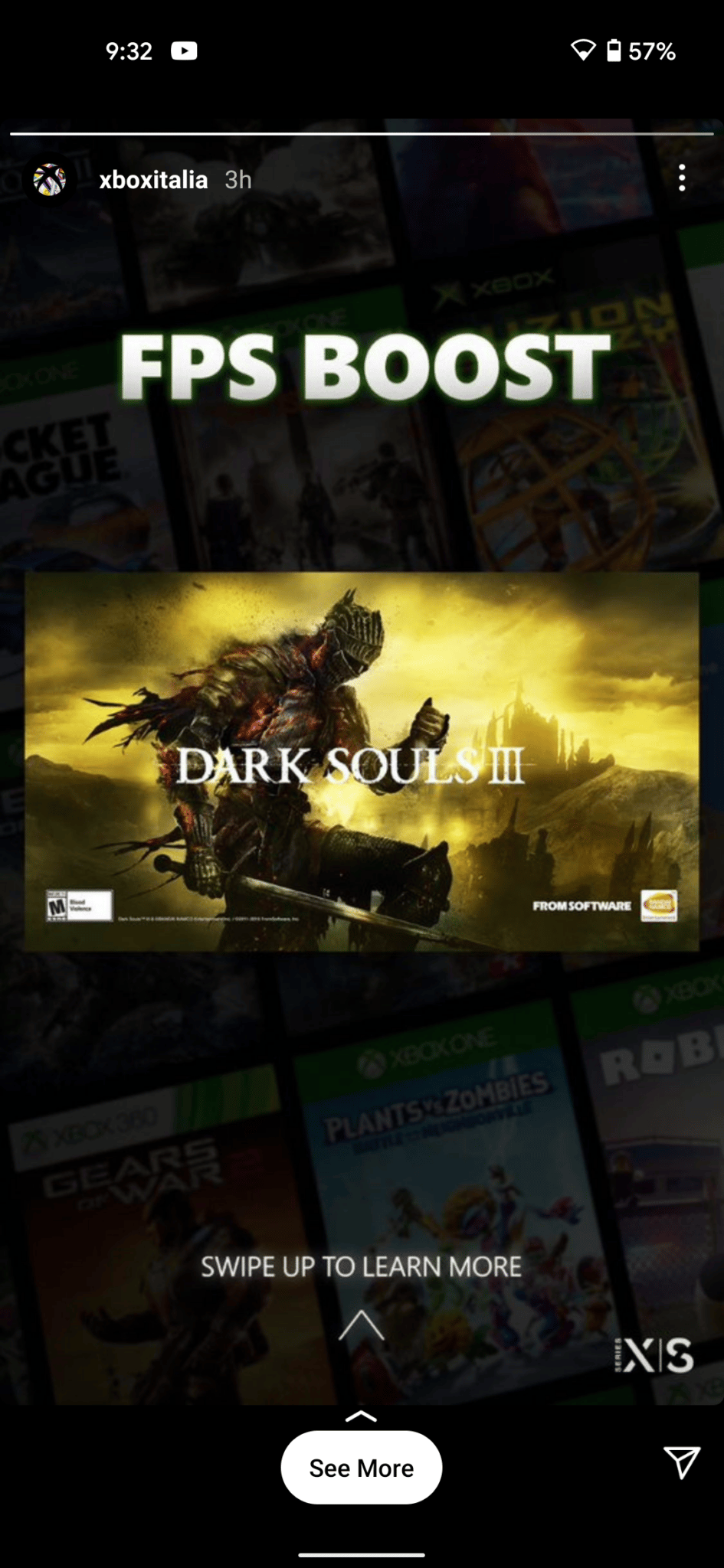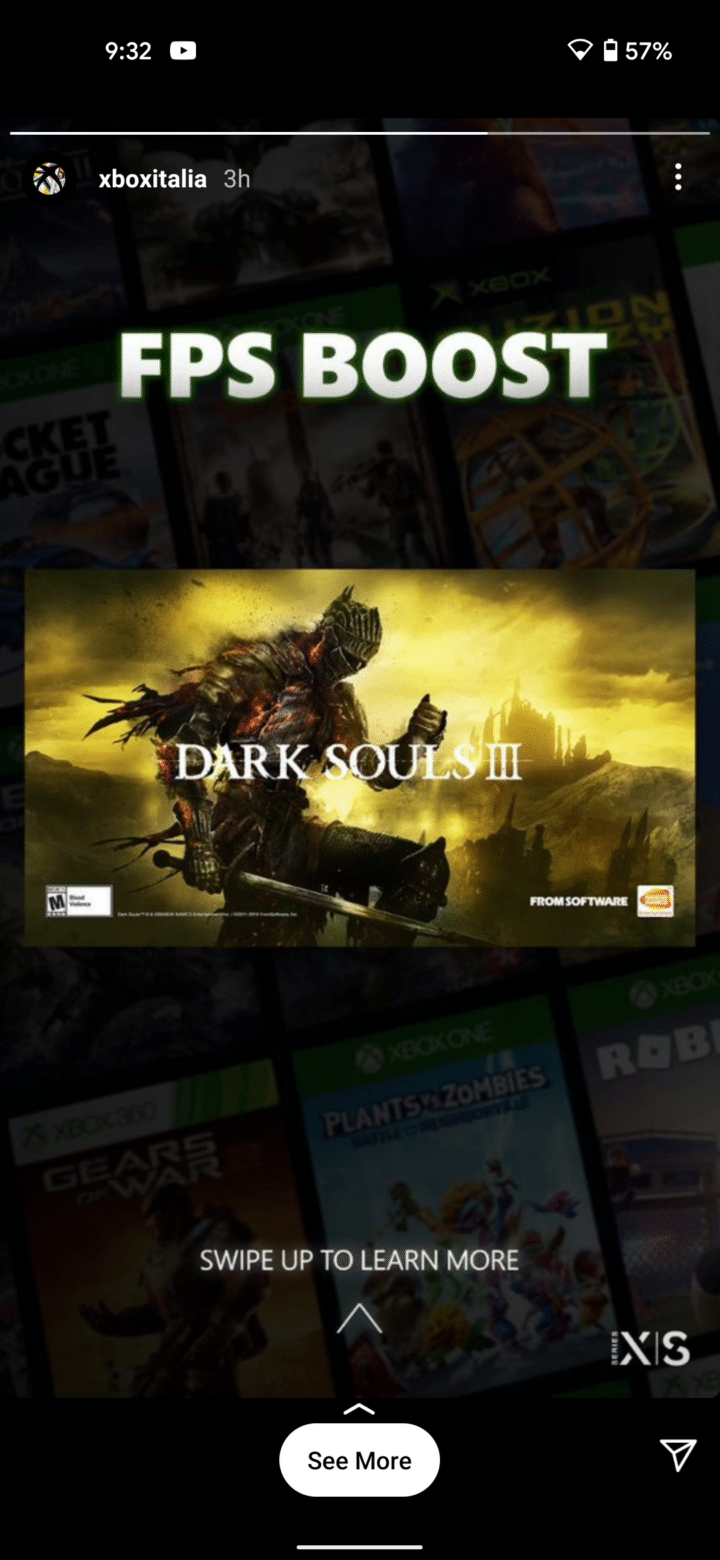 When swiping up to see more, it leads us to the Xbox Backward Compatibility page.
FPS Boost has been able to breathe new life into older games by giving a significant boost to FPS and the resolution of the game, something that Sony's PS5 is yet to do with third-party titles and is focusing the feature on first-party titles like Ghost of Tsushima.
For now, we do not have a window in which the update will be released for Dark Souls 3 on the Xbox Series consoles, but it should be soon.
If you have been looking to play the last entry in the Souls series one more time, this could be your time to play the game with a boost to resolution and FPS to enjoy a better experience.