Dead Island 2 is a name well known in the gaming world and to game developers alike. A game that has been stuck in development limbo, has switched developers constantly, has had a playable build of it leaked onto the internet, and has basically disappeared from the internet over the last few years, has finally surfaced, and has made a resurgence on Amazon of all places. This Dead Island 2 Leaked Amazon listing has all the juicy details you need.
Dead Island 2 Leaked Amazon Listing
Dead Island 2 Leaked Amazon listing has made an appearance. Earlier today, the same happened with New Tales from the Borderlands, but this new listing brings an entirely new spin to a title that had a lot of hype, got forgotten, and would go on to be documented as one of the best modern day examples of Duke Nukem Forever.
The game has a tentative February 3rd, 2023 release date, but this is one of the better instances of foole me once, fool me twice, etc. Let's see if Deep Silver is able to push out this game after almost a decade.
Here is a picture of the product page in case it gets removed: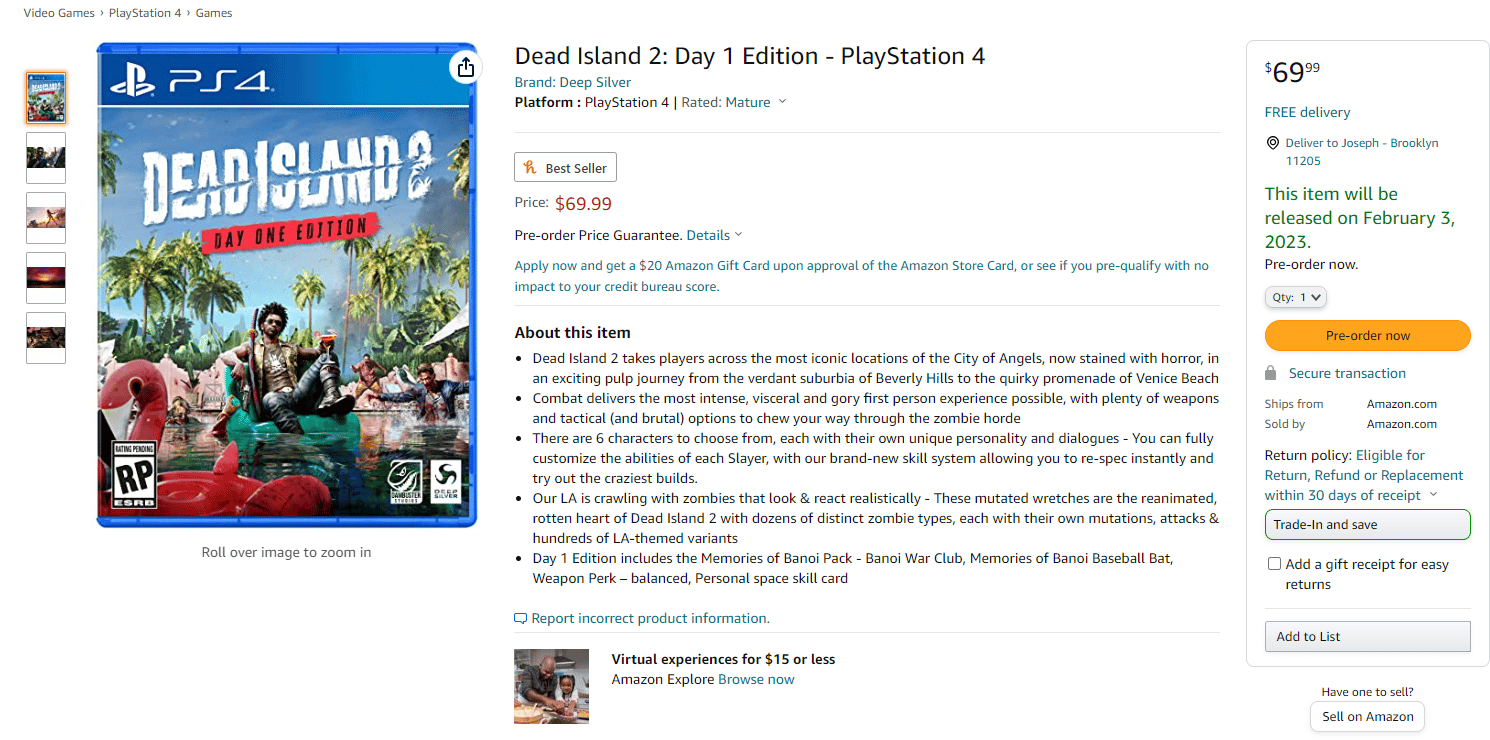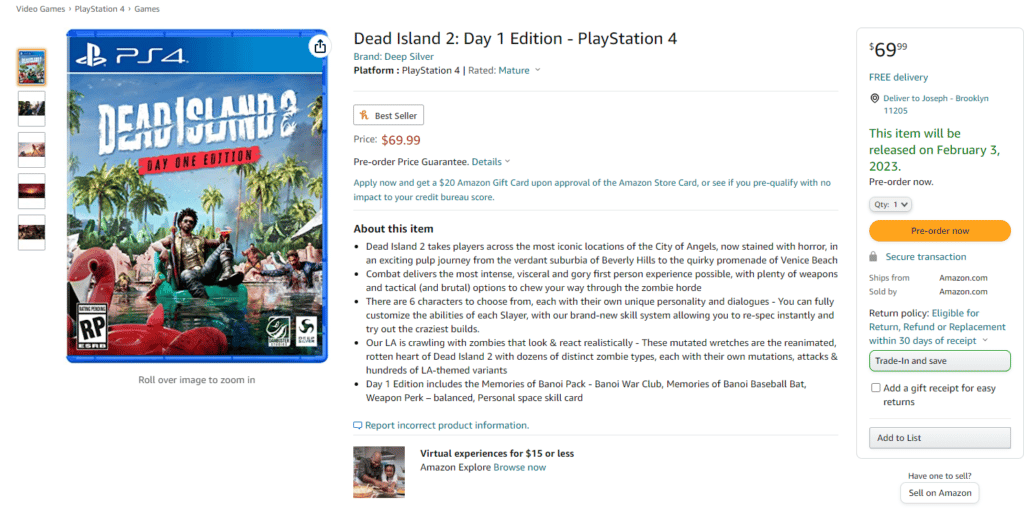 Spotted by Wario64 once again,
They share the link to several Amazon pages for the game which includes the PS4, PS5, Xbox One, and Xbox Series consoles. The PC version will obviously be announced (if at all) through Steam or Epic Games by the publisher.
Here are the details of the listing as of the time of writing this game:
Screenshots of the game: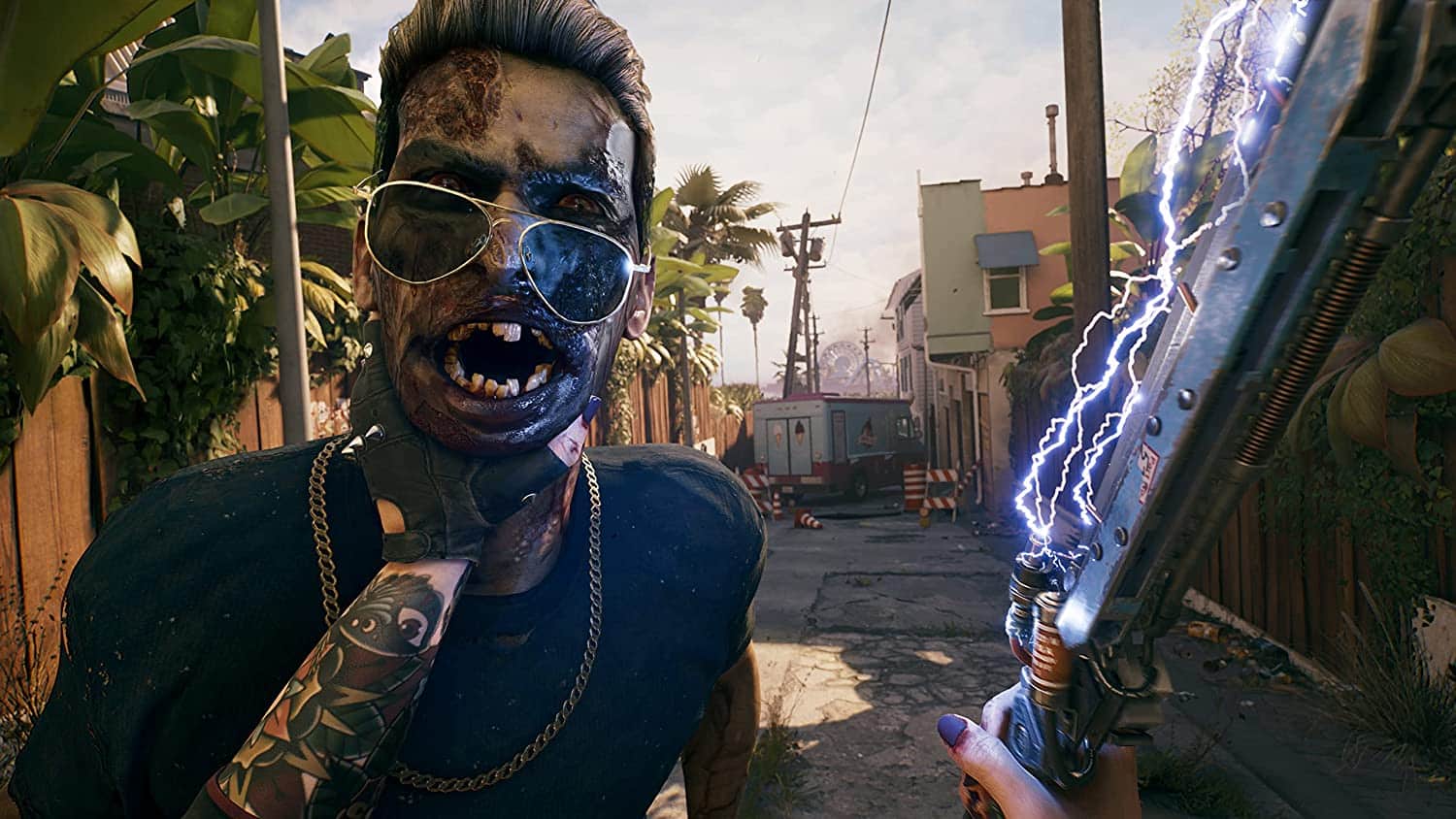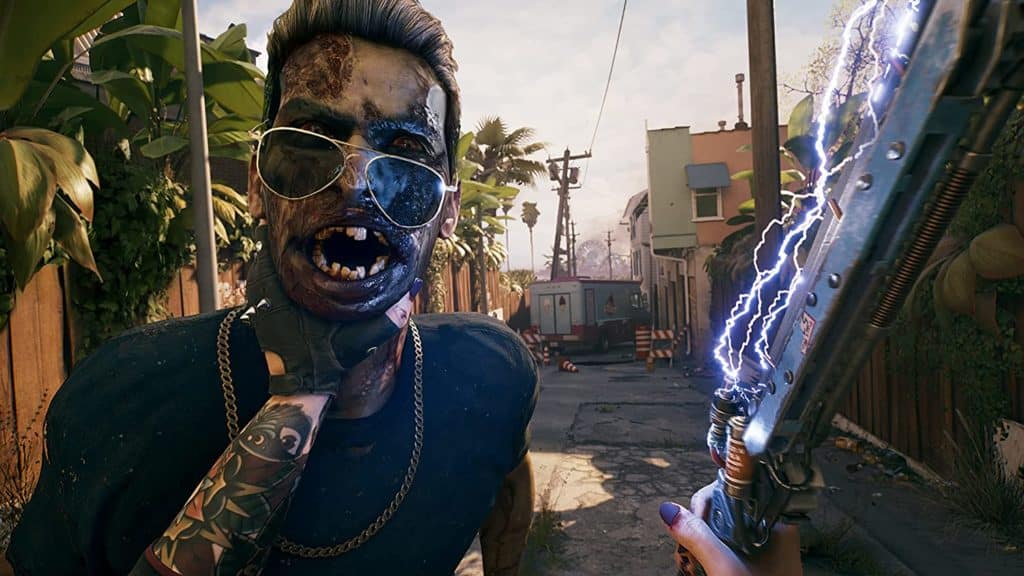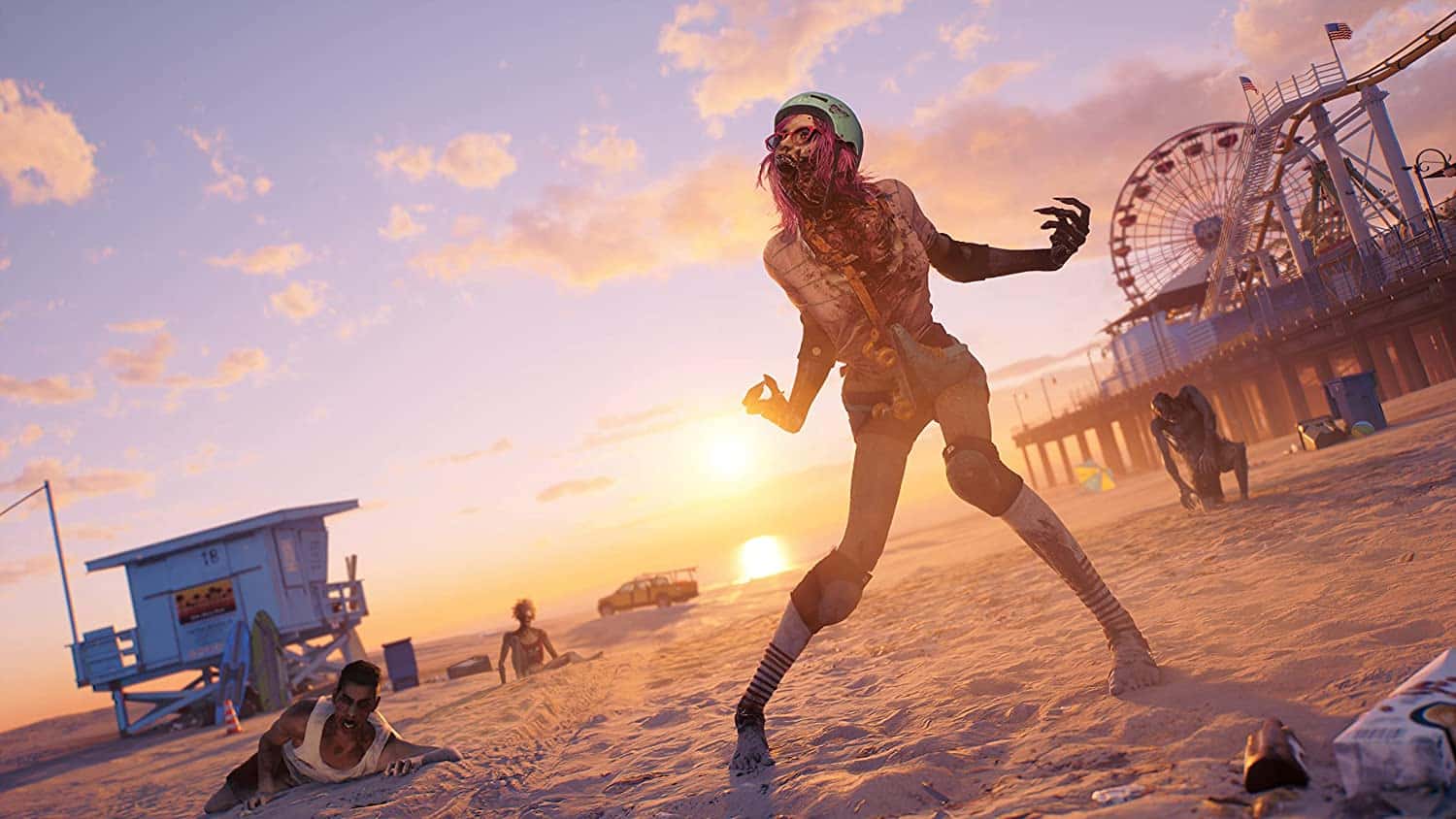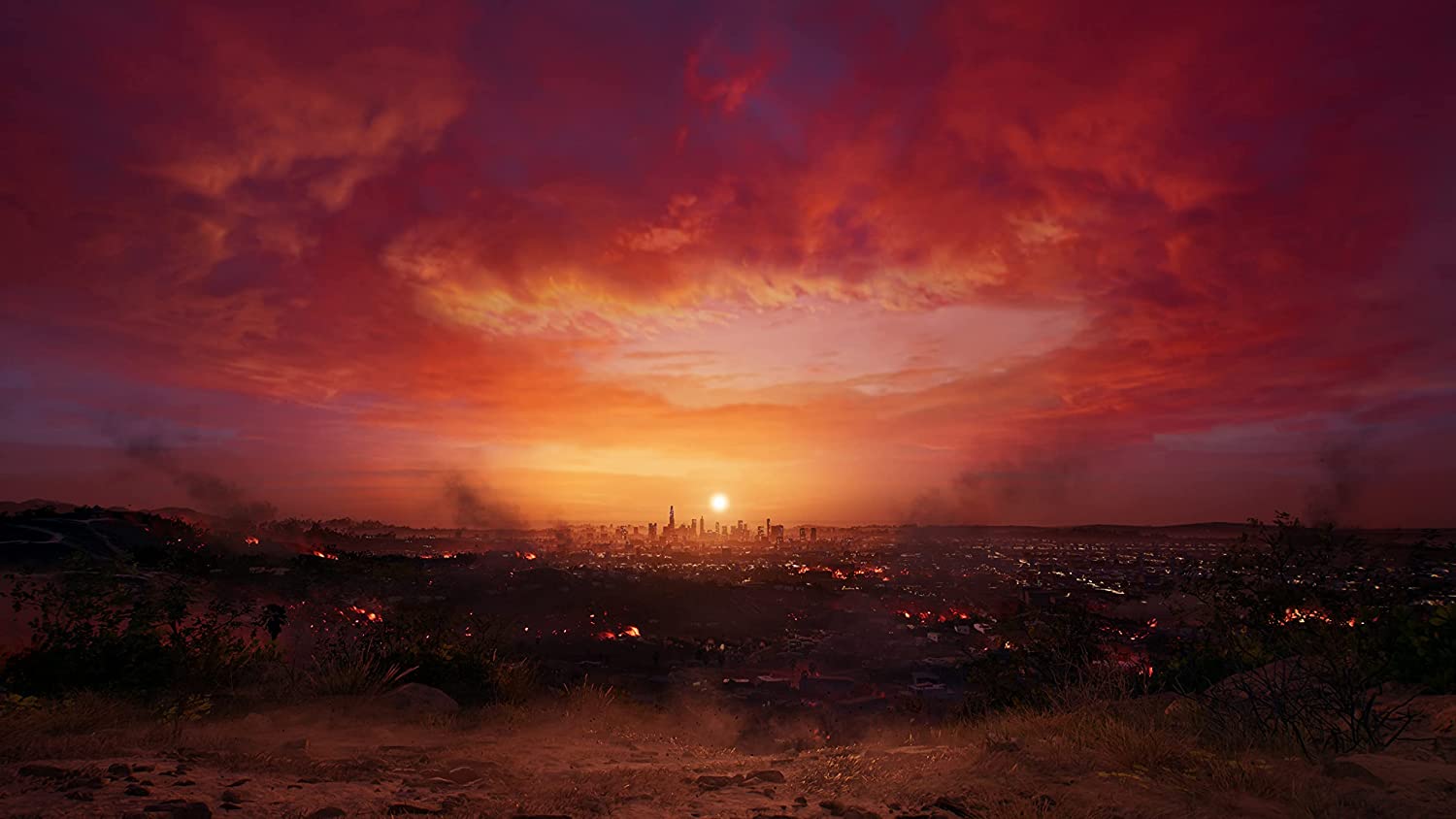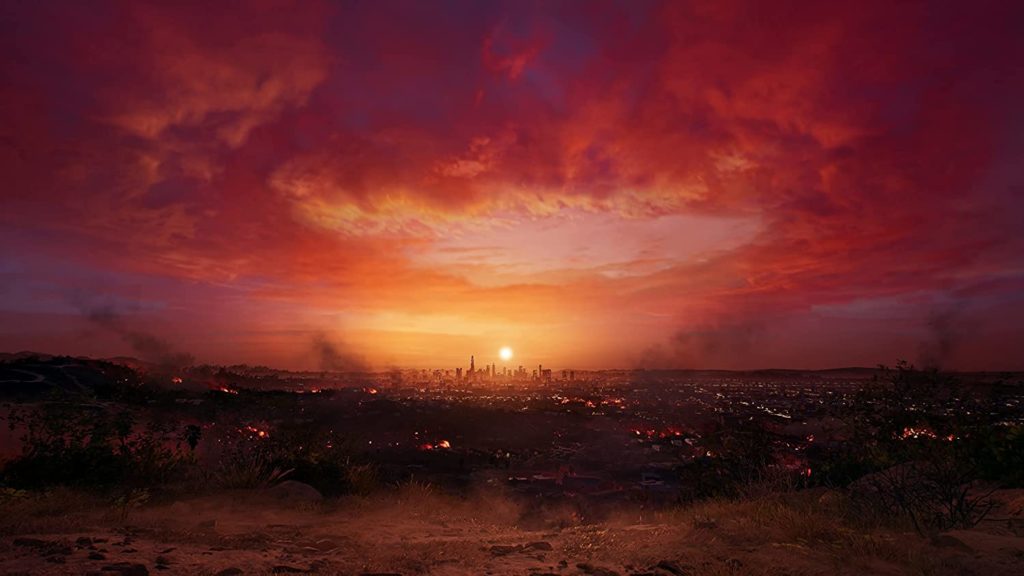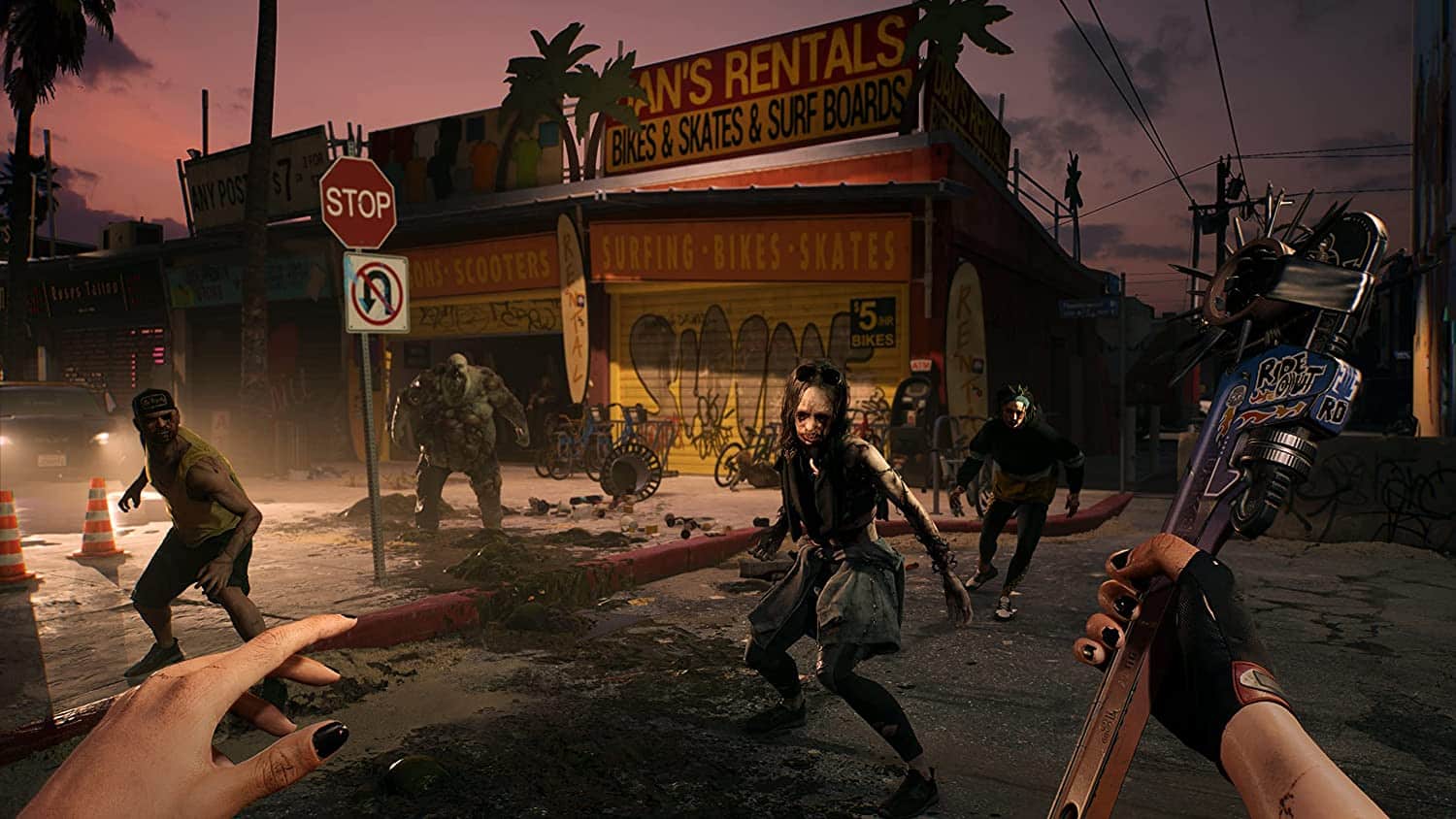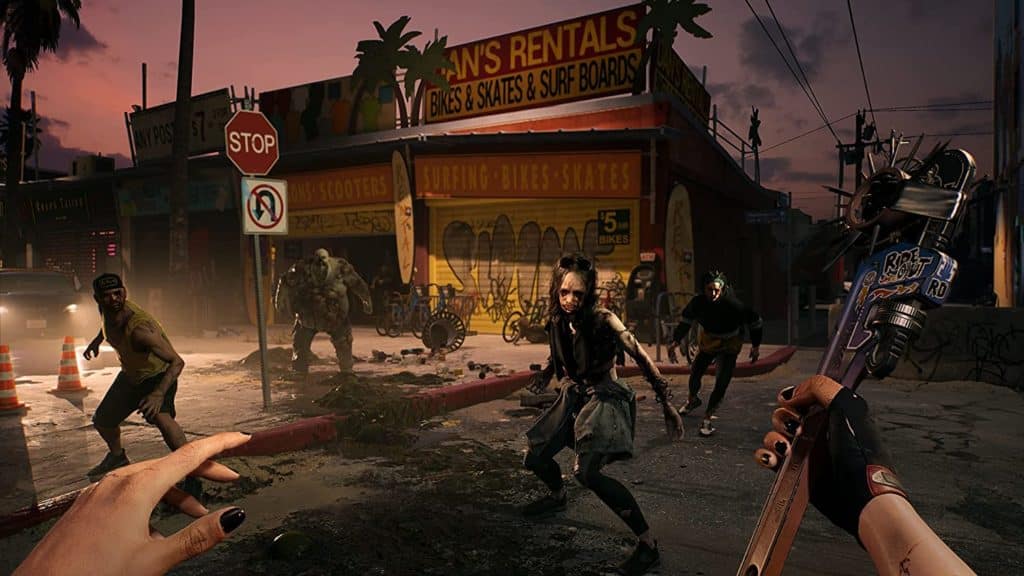 Here is the boxart: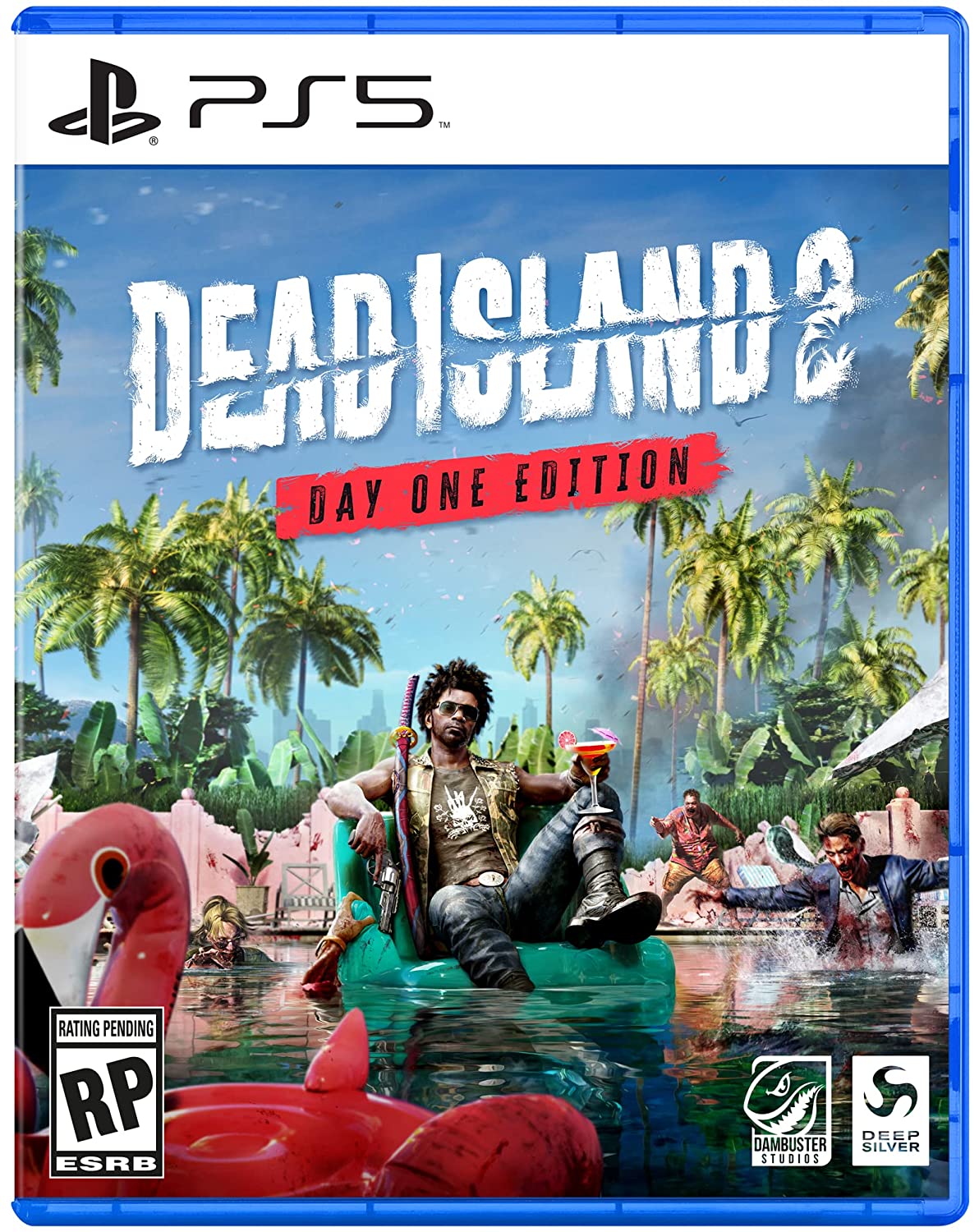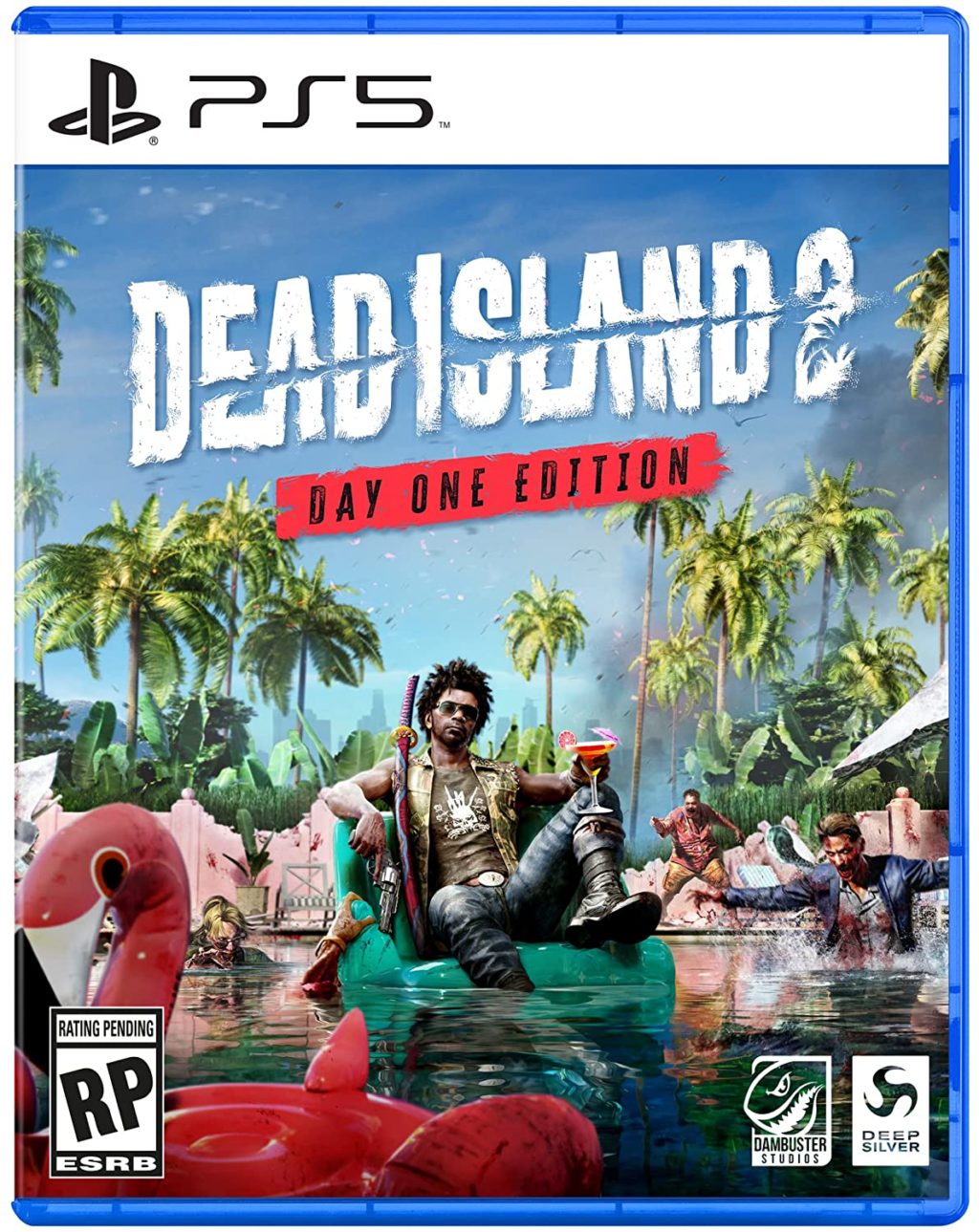 Here are the quick bullets of the game:
Dead Island 2 takes players across the most iconic locations of the City of Angels, now stained with horror, in an exciting pulp journey from the verdant suburbia of Beverly Hills to the quirky promenade of Venice Beach
Combat delivers the most intense, visceral and gory first person experience possible, with plenty of weapons and tactical (and brutal) options to chew your way through the zombie horde
There are 6 characters to choose from, each with their own unique personality and dialogues – You can fully customize the abilities of each Slayer, with our brand-new skill system allowing you to re-spec instantly and try out the craziest builds.
Our LA is crawling with zombies that look & react realistically – These mutated wretches are the reanimated, rotten heart of Dead Island 2 with dozens of distinct zombie types, each with their own mutations, attacks & hundreds of LA-themed variants
Day 1 Edition includes the Memories of Banoi Pack – Banoi War Club, Memories of Banoi Baseball Bat, Weapon Perk – balanced, Personal space skill card
Lastly, the product description:
A deadly virus is spreading across Los Angeles, California, turning its inhabitants into ravenous zombies. The city is in quarantine and the military have retreated. Bitten, infected, but more than just immune, you learn to harness the zombie inside. Only you, and the handful of other swaggering fellows who happen to be resistant to the pathogen, holds the future of LA (and humanity), in the balance. As you uncover the truth behind the outbreak you'll discover who – or what – you are. Survive, evolve, save the world – just another day in LA! The much-loved zombie saga is back with a unique formula of horror, dark humor and over the top zombie-slaying, spanning an epic pulp adventure. Dead Island 2 is a thrilling First-Person Action RPG that takes players across a brand-new playground. Stylish, vibrant and flooded with zombie infection, explore iconic, gore-drenched Los Angeles. Meet larger-than-life characters. Slay countless foes in exquisitely bloody detail. And evolve to become the ultimate Zombie Slayer. See you in HELL-A!
Keep in mind, this pretty much means the game will get announced at GamesCom or a future event, as Amazon has done a significant blunder by hosting these pre-orders well in advance, with Gamescom still a few days away.