Destroy All Humans 2: Reprobed is an upcoming remake of the action-adventure game that came out back in 2006 on the PS2 and Xbox. The first entry got a remake, which was fairly successful. It's nice to see THQ Nordic bringing back older games with modern gameplay, better visuals, and deeper customization. Now, with the title a few months away from launch, we have more details. Now, the Destroy All Humans 2 Reprobed Pre-Order Bonus content for PC, and consoles has also been revealed through various storefronts.
Destroy All Humans 2 Reprobed Pre-Order Bonus
The title is now available for pre-purchase on PC and consoles, and you'll get the following additional content for pre-ordering it.
Standalone multiplayer-DLC "Destroy All Humans! – Clone Carnage"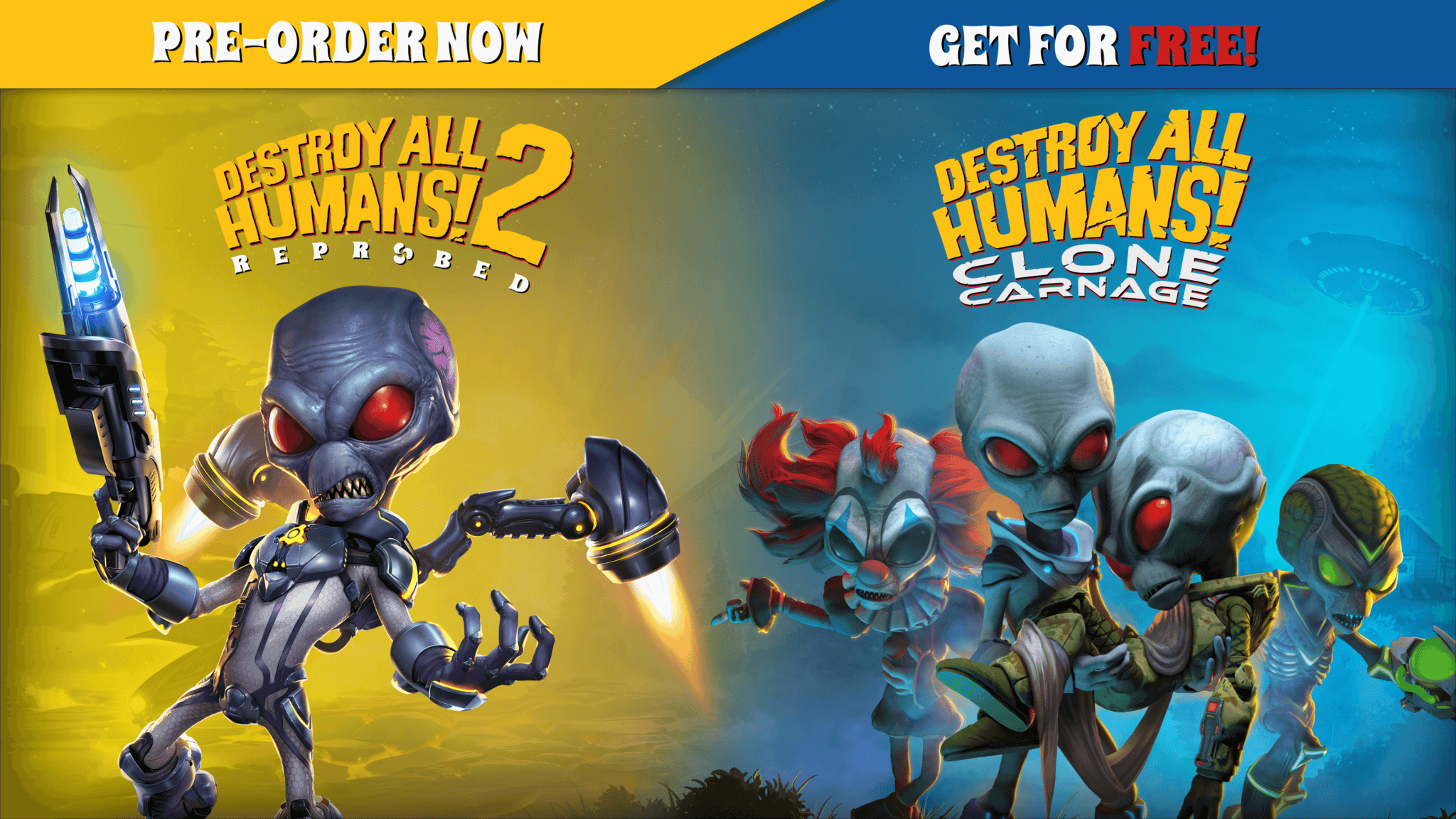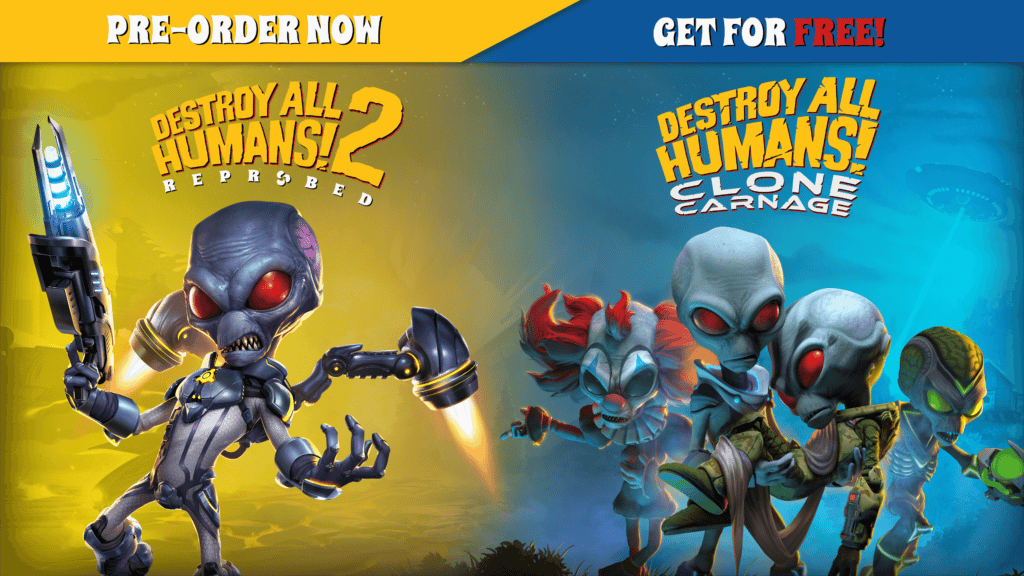 The bonus content is the same across all platforms, and the multiplayer DLC will be priced after launch. This is actually a pretty meaty bonus, especially compared to other titles where it's usually cosmetics or some in-game currency.
Clone Carnage came out back on 1st June, and has multiple maps, modes, and features local multiplayer as well. There is another "Dressed to Kill" edition as well, which as you can guess has additional content including cosmetics, an artbook, the score, and a challenge DLC.
Pre-Order Destroy All Humans 2 Reprobed
You can pre-order the game at the following links.
If you are interested in the PC version, make sure to check out the system requirements as well.
Destroy All Humans 2 Reprobed Release Date
The game is coming to the platforms mentioned above on 30th August 2022.
We're hoping to see even more remasters, and remakes from THQ Nordic for other IPs as well.
While you're here, make sure to check out our other pre-order guides for upcoming titles including Steelrising, Evil West, and Marauders.
What do you think of Destroy All Humans 2 Reprobed Pre-Order Bonus content? Do you think it warrants an early purchase? Share your thoughts in the comments below and let us know.