Cyberpunk 2077 2.0 update is out along with its expansion, Phantom Liberty. The new update revamps multiple systems of the game and improves upon practically everything. However, there are parts of the presentation that you can't modify using the in-game settings. If you want to disable the Cyberpunk 2077 2.0 vignette effect, this mod is made for you.
Disable the Cyberpunk 2077 2.0 Vignette Effect
The FX Begone mod created by theCyanideX allows players to remove tons of different visual effects from the game including a vignette that triggers when you're crouching. Here is a screenshot I took to show the aggressive implementation of the effect.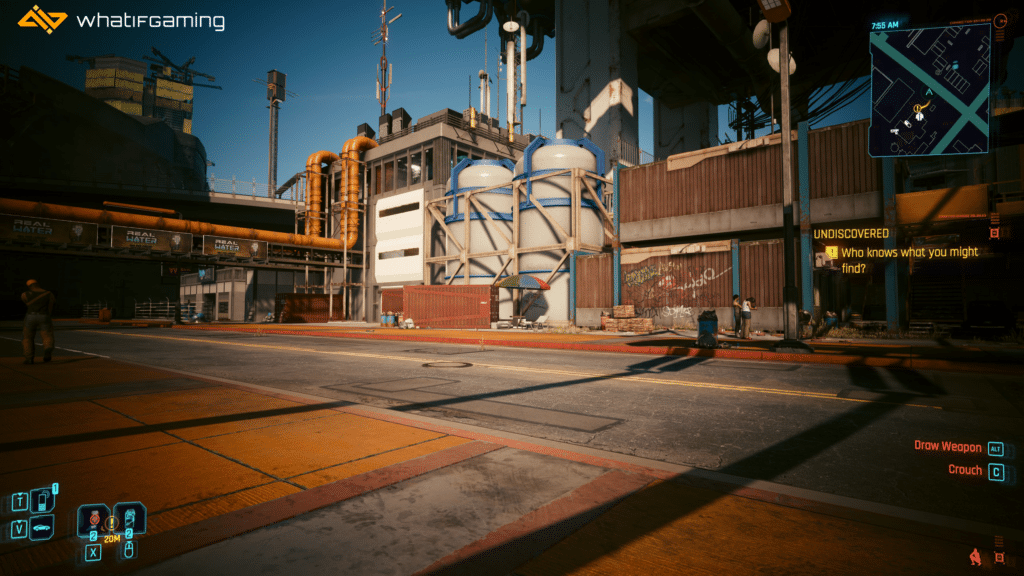 You can either disable all the effects or pick and choose the one you want. Installing the mod is a piece of cake, and here are the detailed instructions.
Download the Mod
Sign up on NexusMods, so that you can download the mod files
Head over to the following link to download the Mod
Scroll down till you find the FX Begone – Vignette option
Click on Manual Download

This will download a zip file
Install the Mod
Now that you have the mod zip file, it's fairly simple.
Head over to where Cyberpunk 2077 is installed
You can access this in Steam by right-clicking the game in the library, followed by Manage, and then Browse local files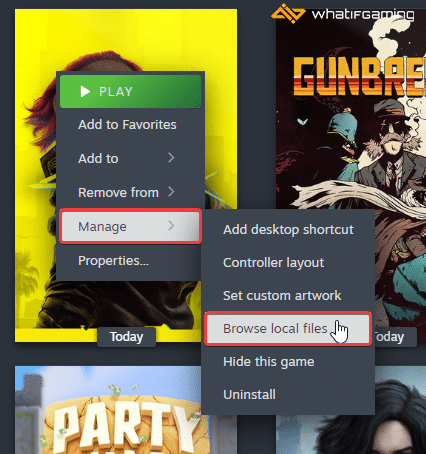 Now, in the Cyberpunk 2077 folder, place the zip file, and extract it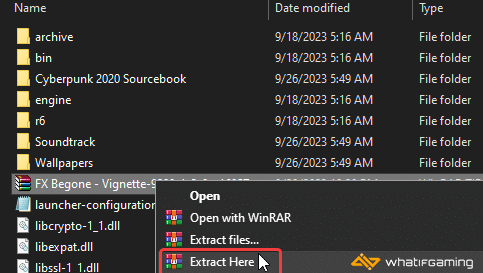 That's all you need to do, and the next time you launch Cyberpunk 2077, with the update 2.0, you won't have to see the vignette effect anymore. Here is the same location from above without the effect.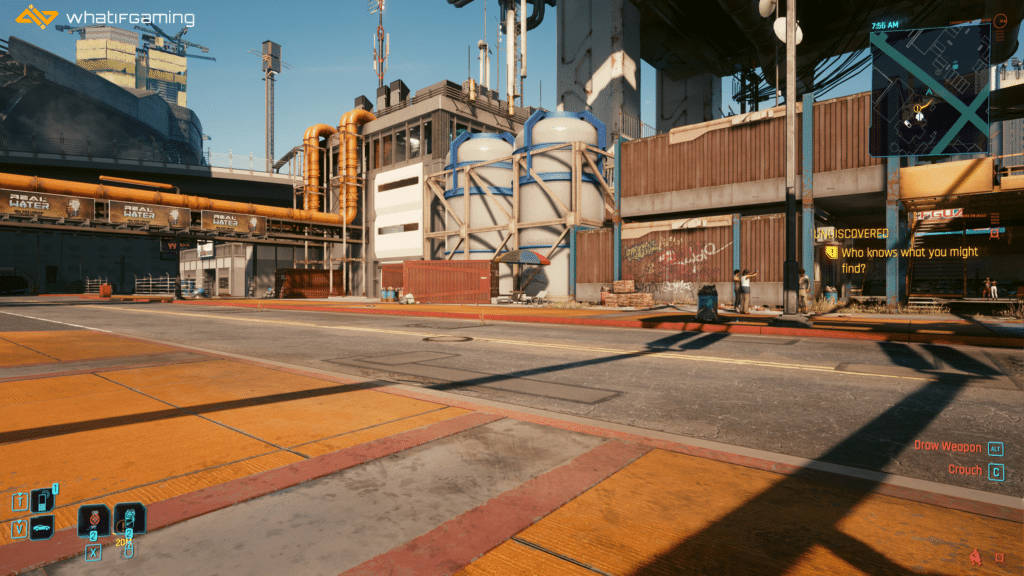 If you want to disable this mod, you can navigate the following folders in the Cyberpunk 2077 installation location, and delete the mod file.
Cyberpunk 2077\archive\pc\mod
We hope this guide was helpful, and that you were able to disable the Cyberpunk 2077 2.0 vignette effect. If you have any questions, feel free to ask those below.