Redfall is the latest game from Arkane Lyon and players are excited to play it (despite some of the controversy). The game features various characters, each with unique skills and movesets. Due to this, many players were wondering if Redfall has co-op or not. Worry not because we will answer that question for you.
Yes, Redfall has a seamless co-op that can be played with up to three players. The game also features cross-play support.
If you'd like to know more about cross-play or co-op mechanics, continue reading to find out. With that said, let's dive right in and get started.
Does Redfall Feature Co-Op?
As aforementioned, the game does have a seamless co-op feature. You can play with up to three friends in a party of four. Since there are multiple characters available, each player can choose a different character and combine their skills to progress through the game.
Apart from playing Redfall with your friends, you can complete the game alone as well without any issues. So, if you prefer to invite your friends or play alone, that is up to you.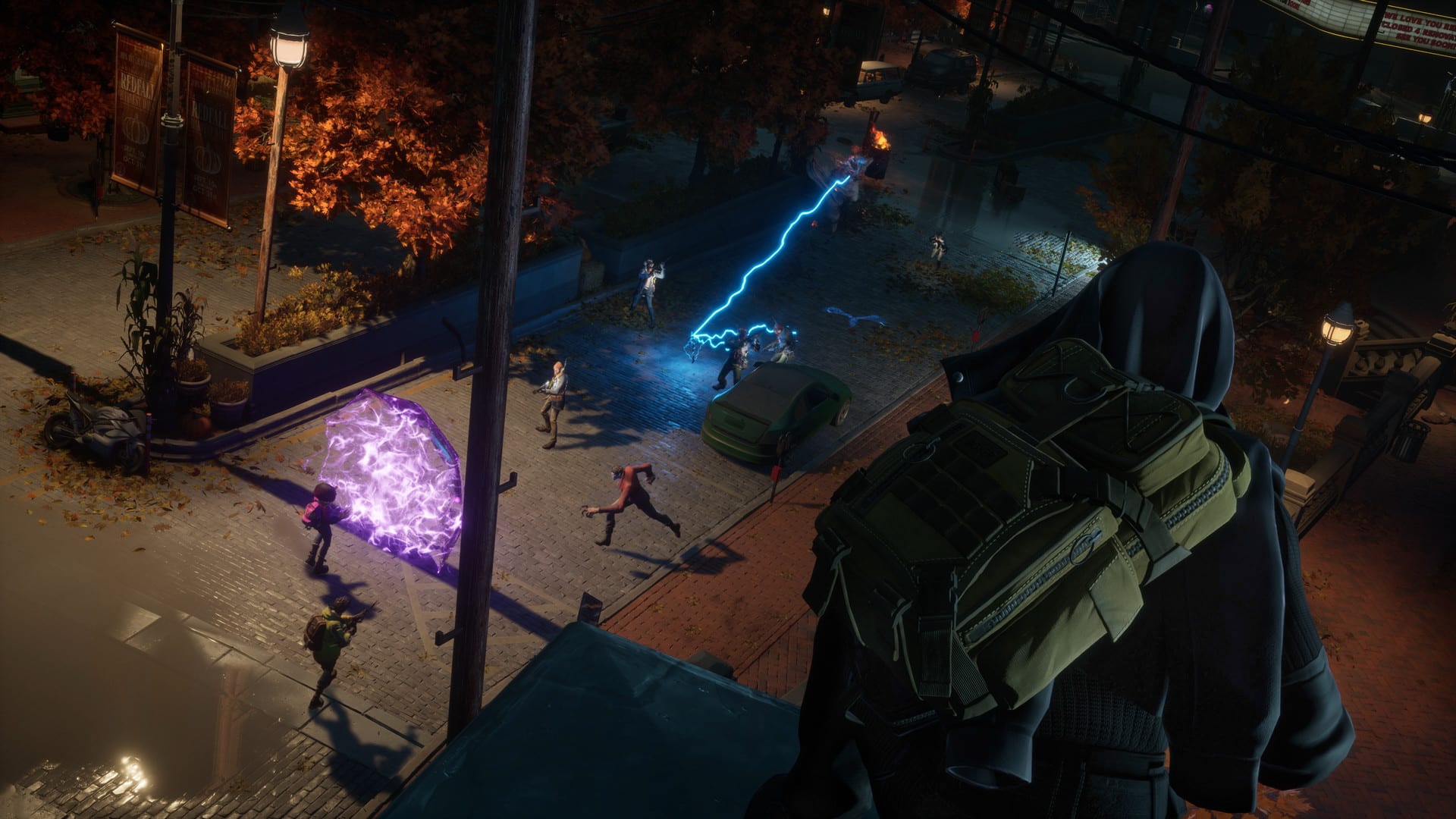 On top of that, you can also play with your friends on different platforms. So, if you are playing on a PC and your friends are on Xbox, you can play with them without any issues. However, keep in mind that your save does not carry over to the other platform. While the game is cross-platform, it doesn't support cross-save. Make sure that you play the game on the platform you want to complete it on.
To play with your friends, all of you must Bethesda account from the main menu. After doing that, you can easily invite players who aren't on the same platform.
Plus, your solo/co-op progress will carry over even if you don't want to play with other players. So, if you are done with a co-op session, you can play the game solo and still enjoy all the progress you made with your friends. This includes loot, level, and currency.
However, your mission progress will not carry over. If you completed a couple of missions with your friends, you will have to play them again if you decide to play solo.
Conclusion
And there you have it; that's everything you need to know about Redfall co-op mechanics. The game features a seamless co-op you can play anytime with friends. Since you can play through the entire campaign co-op, it is a great experience.
What are your thoughts about the game so far? Which platform are you playing it on? Let us know in the comments below!