SEGA is finally coming out with its latest outing, Sonic Frontiers. It has been a long-anticipated game by many people, particularly long-term fans of the series. In this latest installment, Sonic Frontiers will feature a vast open world that you can roam around and explore at your own pace.
The game has tons of puzzles that you can solve to get more rewards. Since the game is taking an open-world approach, players were wondering does Sonic Frontiers have Co-Op. Well, you've come to the right place because we will answer that question for you right now!
Is Sonic Frontiers Co-op?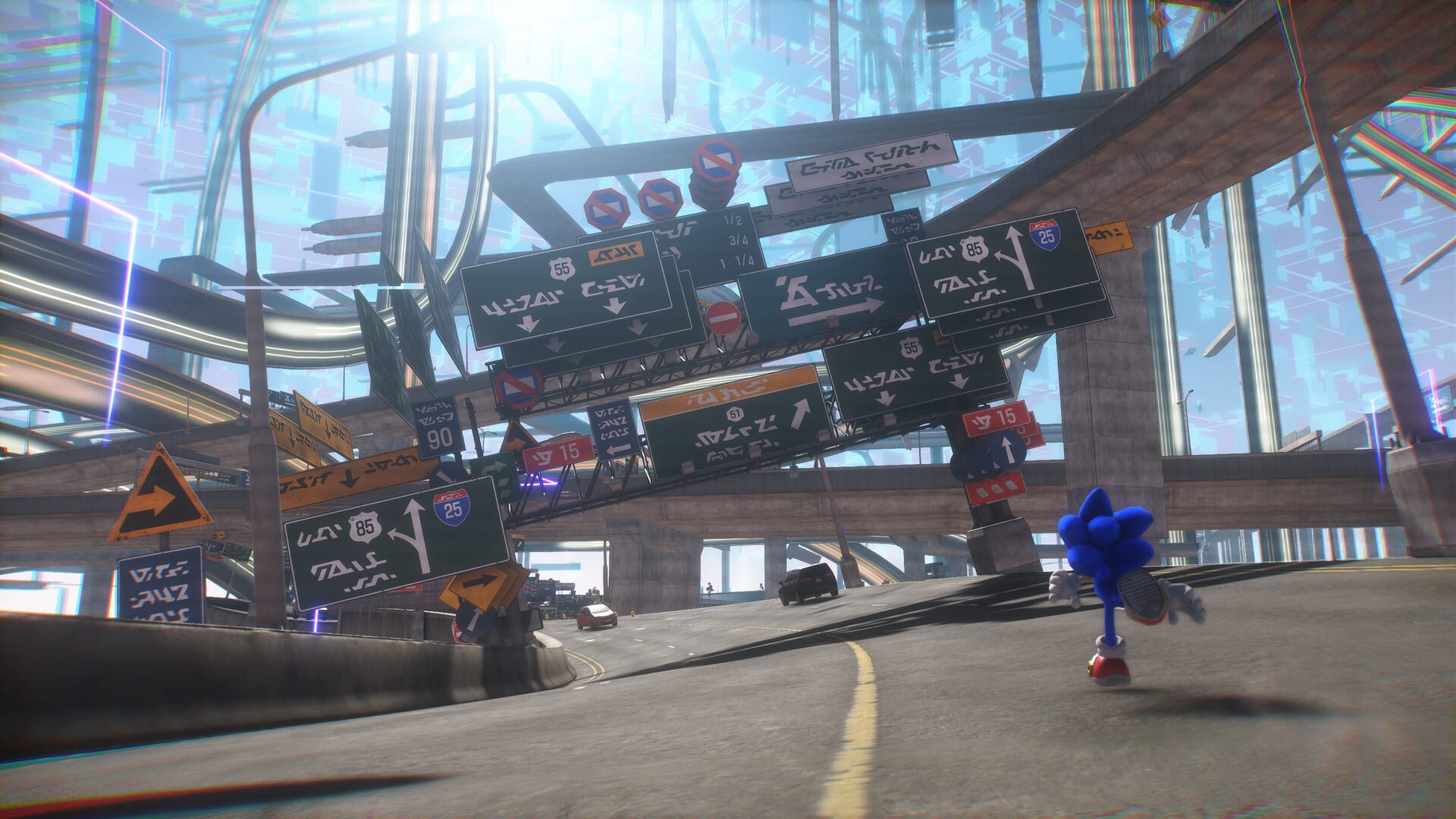 Unfortunately, you won't be able to explore the world of Sonic Frontiers with your buddies. In fact, the game does not feature any multiplayer aspects, to begin with. As you can see on the official Sonic Frontiers Steam page, Sonic Frontiers is a single-player experience that you can play offline.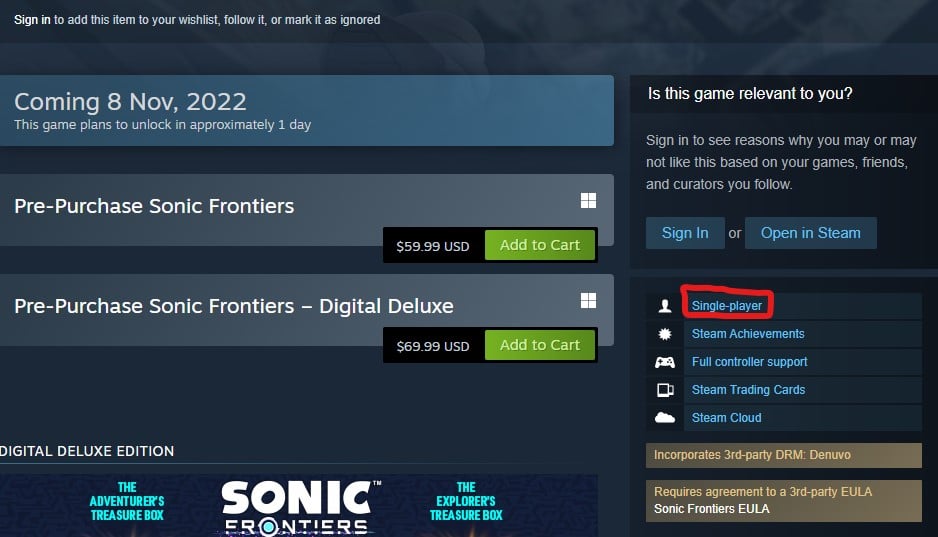 Having no co-op or multiplayer might sound disappointing to most players, but many players are happy with this decision. Since most online games include a lot of microtransactions and other mechanics that are hidden behind a paywall, having Sonic Frontiers as a single-player offline game sounds great.
We cannot wait to explore the world of Sonic Frontiers since it has a lot of hidden details spread across the map. This game is a treat for all new and existing fans of the series. For the first time ever, Sonic is going completely open world, and it looks stunning! Take a look at the trailer for yourself:
From the looks of it, players will have a lot of things to do in the game. You will be able to fight various enemies, collect rings, take on bosses, and solve puzzles. After seeing the trailer, we are extremely hyped and cannot wait to play the game!
Does Sonic Frontiers Have Multiplayer?
No, Sonic Frontiers does not have multiplayer. The game is a strictly solo offline-based game. Because of that, we won't be seeing any Co-Op gameplay coming any time soon either. As of yet, there seem to be no future plans for Sonic Frontiers multiplayer to come out. So, sadly, we won't be seeing a Knuckles and Sonic duo coming any time soon.
Moreover, since there's no multiplayer, Sonic Frontiers also does not support split screen on any platform. So, you might have to resort to Call of Duty: Modern Warfare 2 this year to get your multiplayer fix.
Conclusion
And there you have it. Hopefully, this guide answers your question about the Sonic Frontiers Co-Op / multiplayer. SEGA might implement a co-op patch in the future, but the game is only single-player right now. We might even see the community create mods for the game on PC and implement an unofficial co-op.
We would love to hear your thoughts about the game and the fact that it is only single-player. Do you think this is a good decision, or would you prefer the game to have multiplayer aspects? Let us know in the comments below.