Nintendo DS and PSP games are seeing price hikes in Japan.
If you're familiar with the retro games scene, you'd know that older games' prices tend to increase over time. Publishers stop producing copies, which means that the titles for 'dead' consoles become rarer and rarer. With plenty of folks willing to pay hefty prices to add to their retro collection, it does make sense that some of those games from before the year 2000, cost eye-watering amounts these days.
Most gamers above twenty years of age wouldn't consider the Nintendo DS and PSP consoles to be retro – and yet, games for those consoles are seeing price surges in Japan.
A Nikkan Spa article on Livedoor News reports the price jumps among Japanese collectors. It looks like third-party games are the ones most affected, as not all titles across the platforms will see the same kinds of hikes. This is mainly because of circulation: Nintendo and Sony produced plenty of copies of their first-party games, compared to the number of copies of third-party titles in circulation.
Kouenji Joshi Soccer 2 on the Nintendo DS, is a prime example of this phenomenon. Until last October, you could still find the game for 1000 yen or less ($9). The value of the title today goes above 10,000 yen ($90). Ivy The Kiwi?, which came out in 2009, is currently valued at 15,000 yen ($135).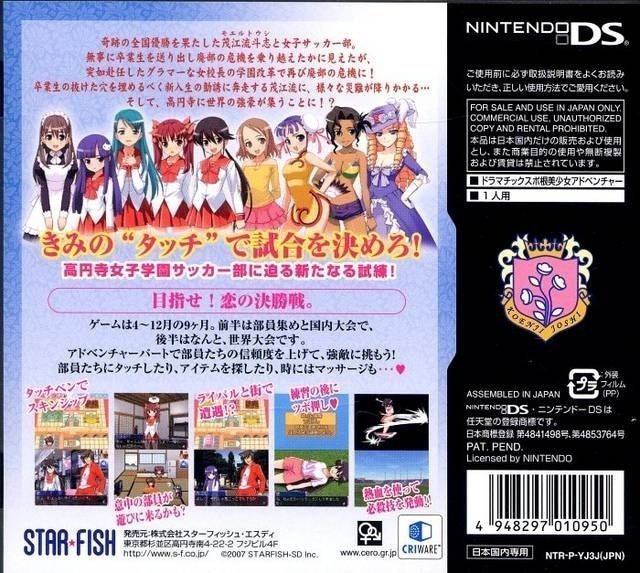 DS And PSP Games Prices: Affected By Several Factors
Talking to Nikkan Spa, game collector Taro Nomi explains that "gal games", which are titles akin to dating simulators, are extremely popular among PSP collection enthusiasts. Many smaller studios and publishers have released those kinds of dating sims on the PSP, with lower budgets. Mediocre to low success meant that copies are very limited, which only serves in increasing those prices today.
Nomi also goes on to add Japan's travel ban as another reason for the price surge. Before, tourists would purchase retro games that didn't require much Japanese knowledge in order to be enjoyed. However, during the pandemic, the retro games market has recalibrated itself towards Japanese collectors – resulting in a hike in prices of text-heavy games.
The Nintendo DS and PSP generation doesn't seem to have come and gone by that long ago. Perhaps the popularity of games being sold in digital format has participated in this surge, too. Sooner rather than later, the same will affect more recent gen's as well.