After a little bit of waiting, we are now on the eve of the release of Dying Light 2, and with that, the devs have also released the much anticipated Dying Light 2 Day One patch for the game. While all 1000+ changes aren't detailed, here is a look at the changes.
Dying Light 2 Day One Patch is now live
The patch notes are taken from the Dying Light 2 Discord Server, the patch is now live on the PS4, PS5, Xbox One, Xbox Series, and PC.
While the text is a lot, the image aptly sums up only a few of the 1000's of other fixes promised by the developers.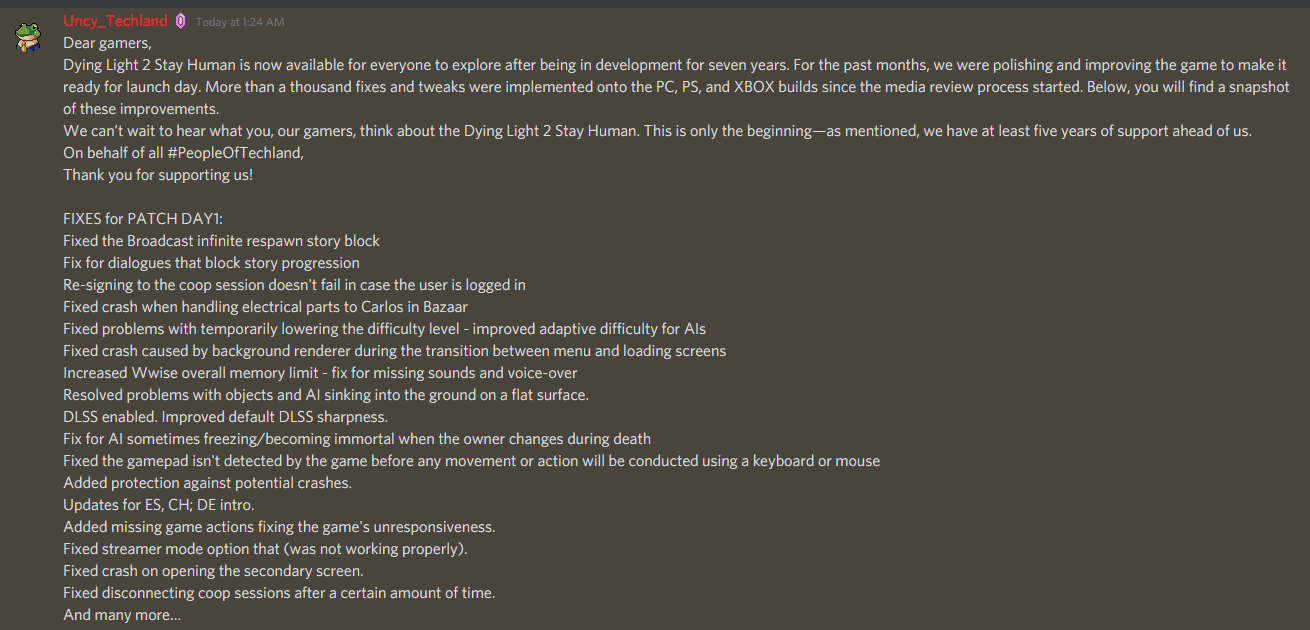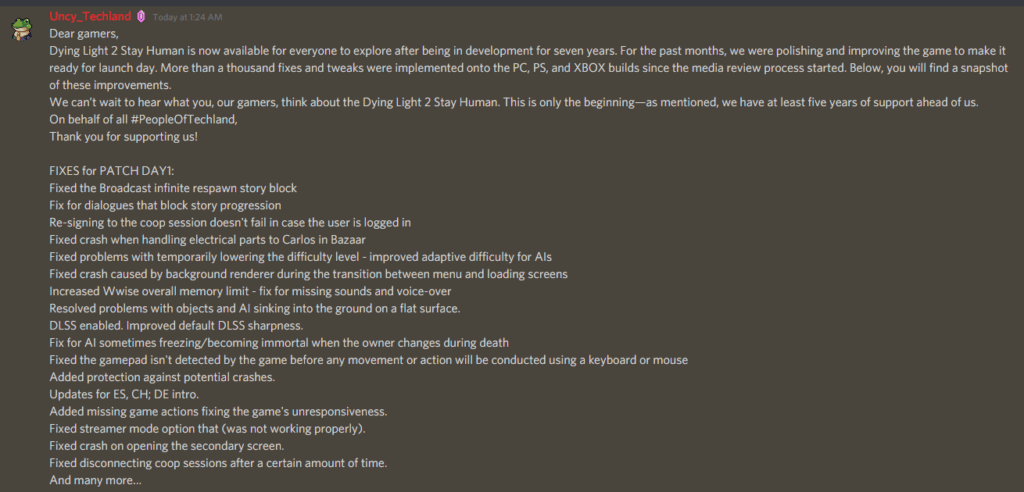 The game has also been released today globally and depending on your region, you may still be a few hours away from being able to play the game, but today is a great victory for Techland as they finally managed to release one of the most anticipated titles of 2022 this early in the year!
With a five-year plan commitment to the game, similar to Dying Light, and a next-gen patch also in the tunnel for the latter, Techland is truly a one-of-a-kind developer.
Unfortunately, players are still having gripes with how the console version of the game runs on 1080p/60FPS on the Xbox Series X / PS5, and were expecting higher resolutions. Hopefully, this is something that Techland can fix with a future patch? It is understandable that the devs did their best with the pandemic situation that is not showing any signs of slowing down.
With the release of Dying Light 2, fans are excited to enjoy the latest entry in the new IP, and take on zombies with the amazing skill of parkour.
What are your thoughts on the patch? Let us know in the comments section below.