Dying Light PS5 and Xbox Series versions have been rated by the ESRB. A few days ago, Techland announced that they would be bringing their 2015 cult classic to the new generation of consoles with a few bells and whistles. If you currently own Dying Light you know that the developers are committed to the game by constantly releasing updates and DLC years after the game's release. But we are still in the dark about the new features that will follow.
Dying Light on PS5 and the Xbox Series consoles – What lies in wait?
According to this exchange on Twitter a few days ago, the world came to know that Techland is hard at work on bringing the 2015 title to the current generation consoles.
Only recently, Dying Light crawled its way to the Nintendo Switch and is already being heralded as a miracle port.
Techland is truly a magical developer. They continued to release patches and DLC for the game years after the release to support the game, and it seems that their love of the original game shows no signs of slowing down.
While the studio is also hard at work on Dying Light 2, it's good to see the 2015 title being brought to the new console generation.
The game recently got rated by the ESRB, which could mean that a patch is arriving much sooner rather than later.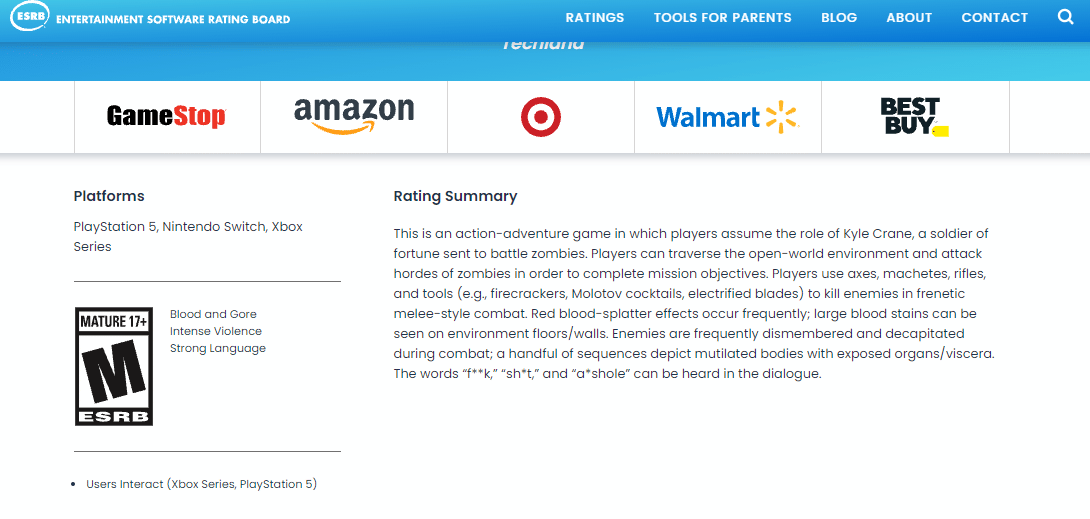 While an ESRB rating is definitely a positive sign and in most cases is the last rating a game receives before it releases, this could mean that the game can release any time and that the patch has been in development longer than expected.
While we still don't have an official release date yet, we now know that the wait won't be very long.
Are you eager to try out Dying Light on the PS5 / Xbox Series consoles? Let us know in the comments section below!