EA recently launched their latest multiplayer title, Rocket Arena. What seemed like a promising title had a steep price behind it and was also marred by a plethora of micro-transactions. The game didn't perform as expected for EA to where the game has already gone on sale for as low as 83% in two weeks of its release. However, it looks like EA is now practically giving the game away.
If you want to get Rocket Arena Free, here's how you do it.
The first thing you're going to do is head to this link.
Choose your platform or console of choice.

Choose Codes and Promotions


Next Choose Promotion Questions

Enter code LETSROCKET as shown below

You will now need to sign in to your EA account and enter your contact details. In the Subject and describing your issue, type in LETSROCKET again. Finsh the ticket by typing in Email Us once you fill in your email address.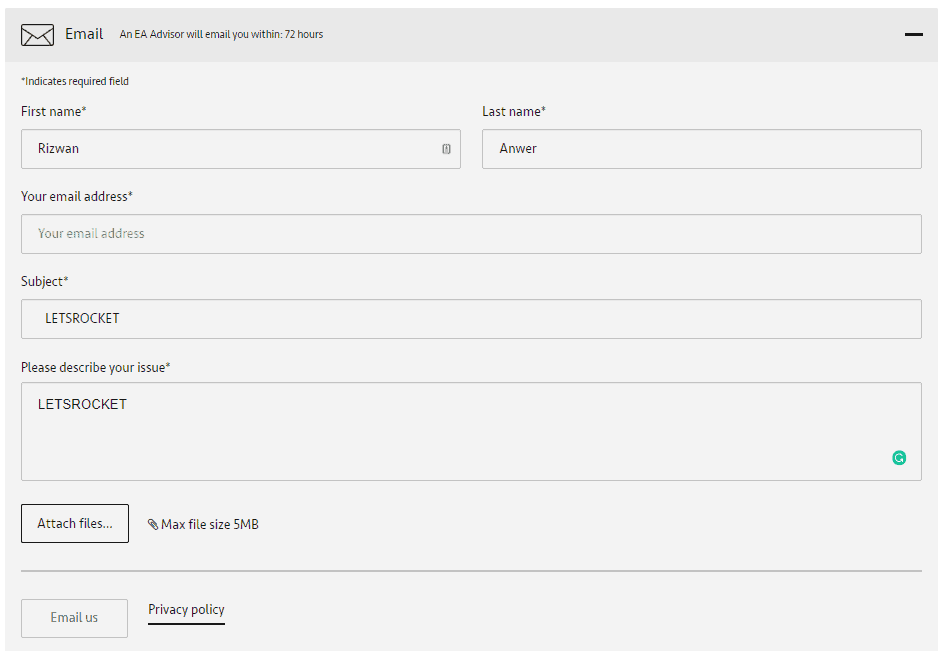 From here, the free code can take as little as a few minutes or up to an hour to arrive. You will get an email that you entered on that account with instructions on how to redeem it for your chosen platform.
Keep in mind that the codes will be all for NA regions. If you don't have an NA region account for the Xbox One or the PS4, you can make one to redeem the code.
The future of the game from here
It should only be a matter of time before EA moves Rocket Arena to a free-to-play game, but considering they haven't done that yet with the previous Plants Versus Zombies games the future of the game looks very bleak at this point.
EA still has a chance of saving the game if they do make the game free to play for others and encourage a few starter packs for new players. However, EA will also have a short window of opportunity to do so.
August 11th is the release date for Ubisoft's highly anticipated Battle-Royale FPS, Hyper Scape. This will completely occupy the console world for a very long time.
For now, there's no harm in getting a free game, and if you're fast enough to get a friend to join you, Rocket Arena is definitely worth trying.
What are your thoughts on Rocket Arena?