EA Sports FC 24 has been officially unveiled by Electronic Arts, and it's the rebranding of their FIFA sports gaming franchise. The new entry is their biggest title yet with over 19,000+ fully licensed players, over 700 teams, and even 30+ leagues for players to experience. Now that we've been given a deeper look at the game alongside its release date reveal, we have some more details. Here is the EA Sports FC 24 pre-order bonus content you'll receive for an early purchase.
EA Sports FC 24 Pre-Order Bonus
If you pre-order EA Sports FC 24, you'll receive a Cover Star Loan Player Item (10 Matches), 2 Ambassador Loan Player Pick Items, an unlocked PlayStyles Slot in Clubs, an additional Player Personality Points in Player Career, and a 5-Star Coach available for hire in Manager Career.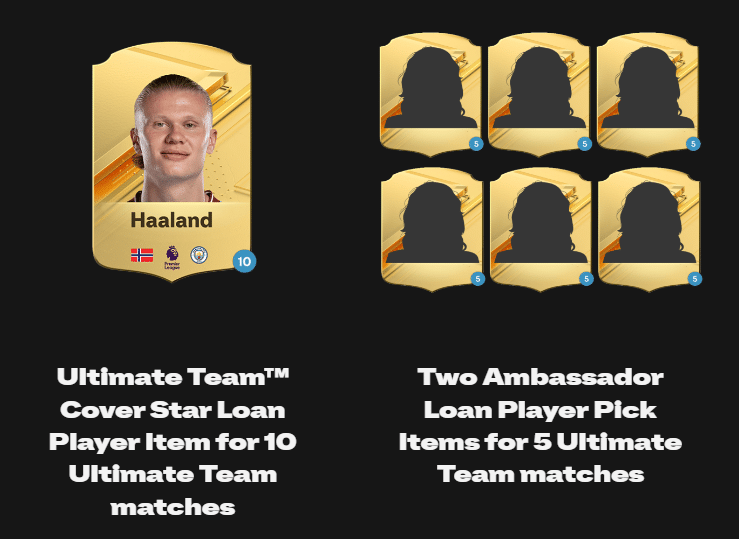 For the "2 Ambassador Loan Player Pick Items" you'll be able to pick one male, and one female for 5 matches. Xbox players get an additional bonus, which is one month of Game Pass Ultimate (new members only).
That is a lot of additional content that you'll get for an early purchase.
Pre-Order EA Sports FC 24
You can now pre-order the game from the links below:
The standard edition costs $70 across all platforms. If you are a PC user though, you can get the game as part of EA Play Pro.
EA Sports FC 24 Ultimate Edition
There is also an ultimate edition, which costs $100, and includes the following additional content.
UCL Ultimate Team™ Hero until 22 Aug
Up to 7 Days of Early Access
4600 FC Points
Nike Ultimate Team™ Campaign
Nike Ultimate Team™ Loan & Kit
TOTW 1 Ultimate Team™ Player
All Standard Edition incentives
EA Sports FC 24 Release Date
The game is coming to PC, Xbox One Xbox Series S|X, PS4, PS5, and Switch on 29th September 2023.
While you're here, make sure to check out our other pre-order guides for other upcoming releases, including Immortals of Aveum, Lords of the Fallen, and Atelier Marie Remake.
What do you think of the EA Sports FC 24 pre-order bonus content? Do you think it warrants an early purchase? Share your thoughts in the comments below and let us know.