Photo Mode is a relatively new feature in the Assassin's Creed series. While it is not an essential feature needed for the experience, it certainly can come in handy in certain situations to truly show off the beauty of the game, particularly on PS5, Xbox Series, and PC. Here's how you can enable the Photo Mode in Assassin's Creed Mirage.
Enable Photo Mode in Assassin's Creed Mirage
To enable Photo Mode in Assassin's Creed Mirage, all you have to do is tap down on the left and right analog sticks (L3 + R3 / LS + RS) on your controller or F3 on the keyboard.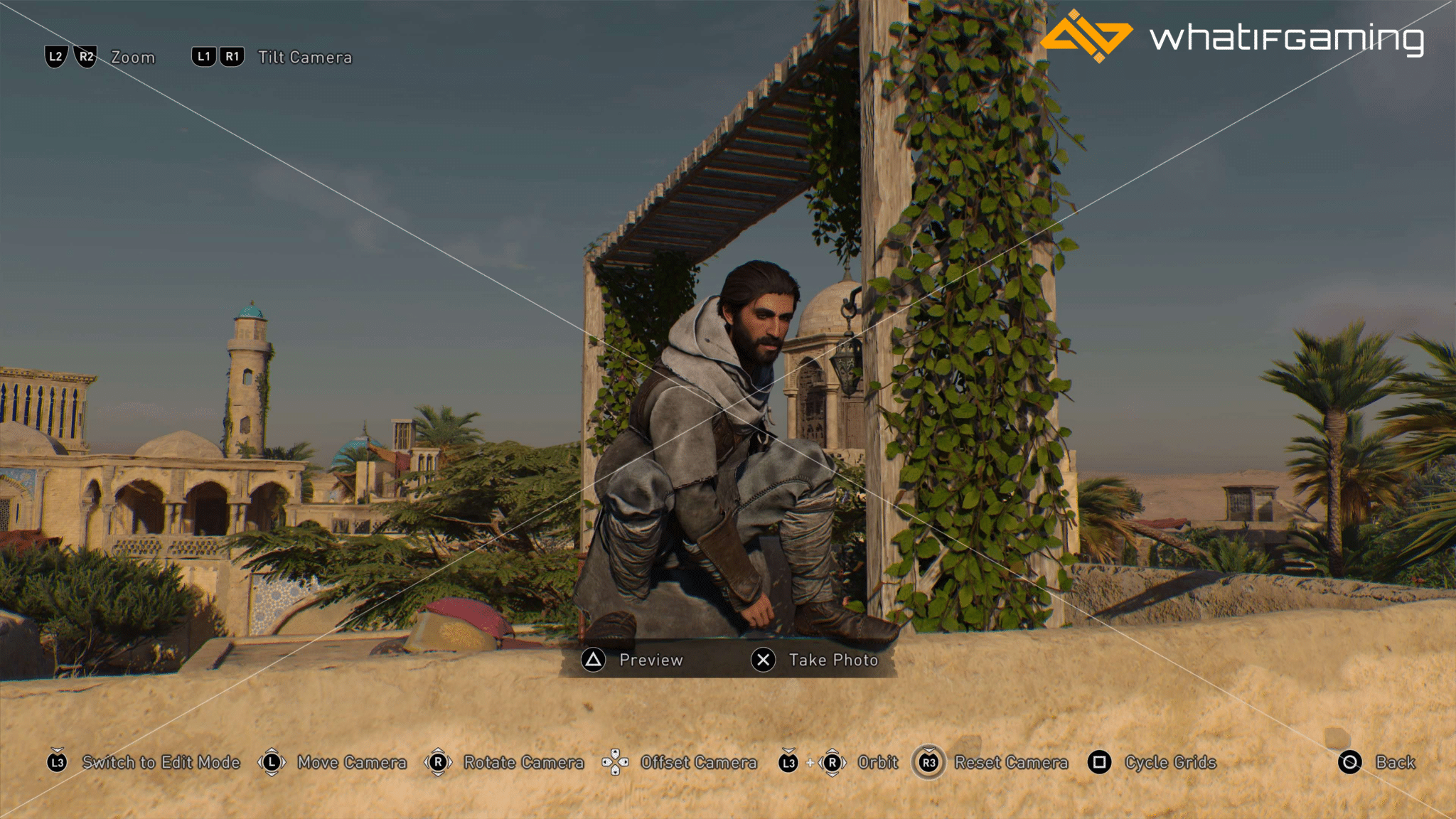 Photo Mode is still a treasured feature in Assassin's Creed games, and Mirage offers a slew of new features for players to tinker with. You can even change the time of day, and weather to take that perfect shot.
While Photo Mode is a relatively niche feature that many players may or may not take advantage of in their playthrough of the title, it certainly is something that some players might enjoy playing with and sharing their captures on social media or with friends over messages.
Disable Photo Mode
You can also disable photo mode entirely if you want. Here are the steps to do so.
From the main menu, select "Options".
Go to the "Gameplay" tab.
Under the General section, on the Photo Mode line, select "Off".
We hope this guide was helpful, and that you were able to enable photo mode in Mirage. If you have any tips as well, leave them in the comments below.