Evil West is an upcoming third-person action-adventure from Flying Wild Hog and Focus Entertainment. Flying Wild Hog has been pretty busy this year and released Shadow Warrior 3, which we had a blast playing, and co-developed Trek to Yomi. Evil West is coming out this year on a wide variety of platforms and is available for pre-order in a few stores. Now, the Evil West Pre-Order Bonus content has also been revealed through various storefronts.
Evil West Pre-Order Bonus Revealed
If you pre-order Evil West, you'll get the following additional content.
Wild Wild East Pack

Tear the undead a new one while looking fancy as hell, with a new outfit and five weapon skins
The pre-order bonus is entirely cosmetic in nature and provides one skin for the main character, and 5 matching weapon skins.
The pre-order content for Evil West has been revealed through Steam, and while it isn't available for Xbox platforms or PlayStation platforms yet, we're assuming it will be the same across each platform.
This is also the additional content listed on Amazon for the Physical Edition of each platform.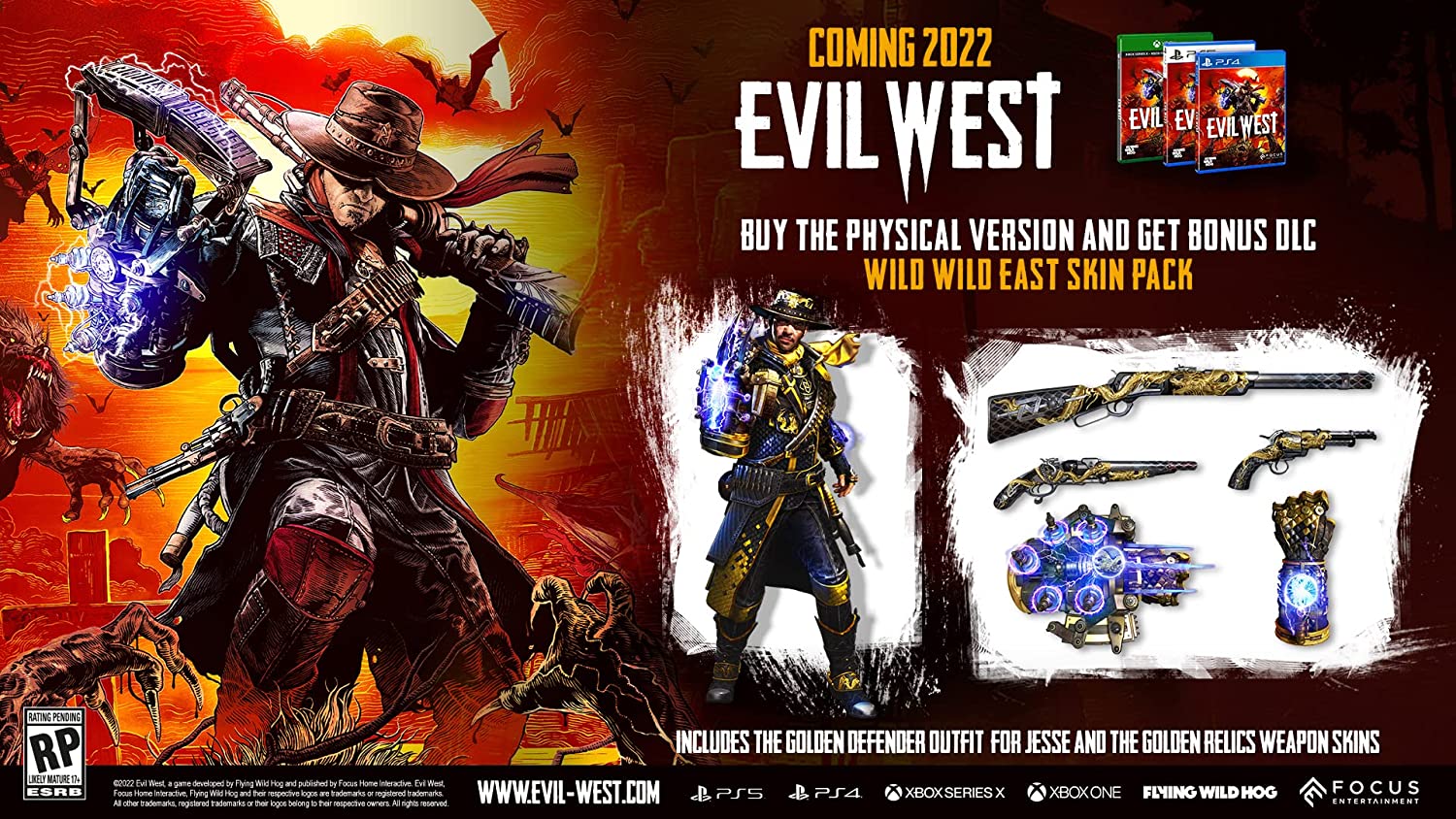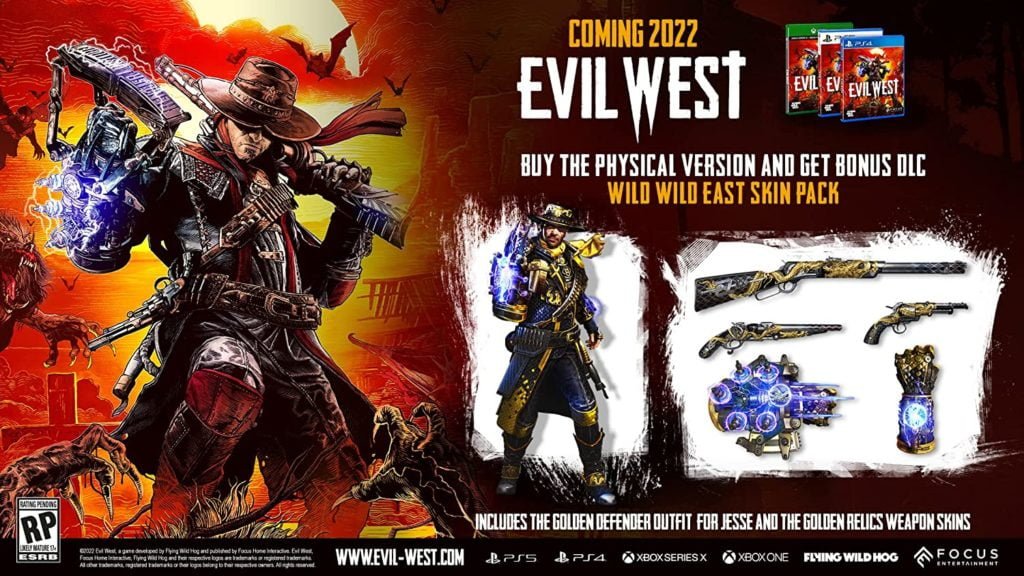 Pre-Order Evil West
You can pre-order the game from the following links. At the time of writing, only the Steam version is up, digitally.
Alternatively, you can pre-order the physical versions through the Focus Store. Buying directly from Focus Entertainment's store will net you a physical edition with a special reversible cover.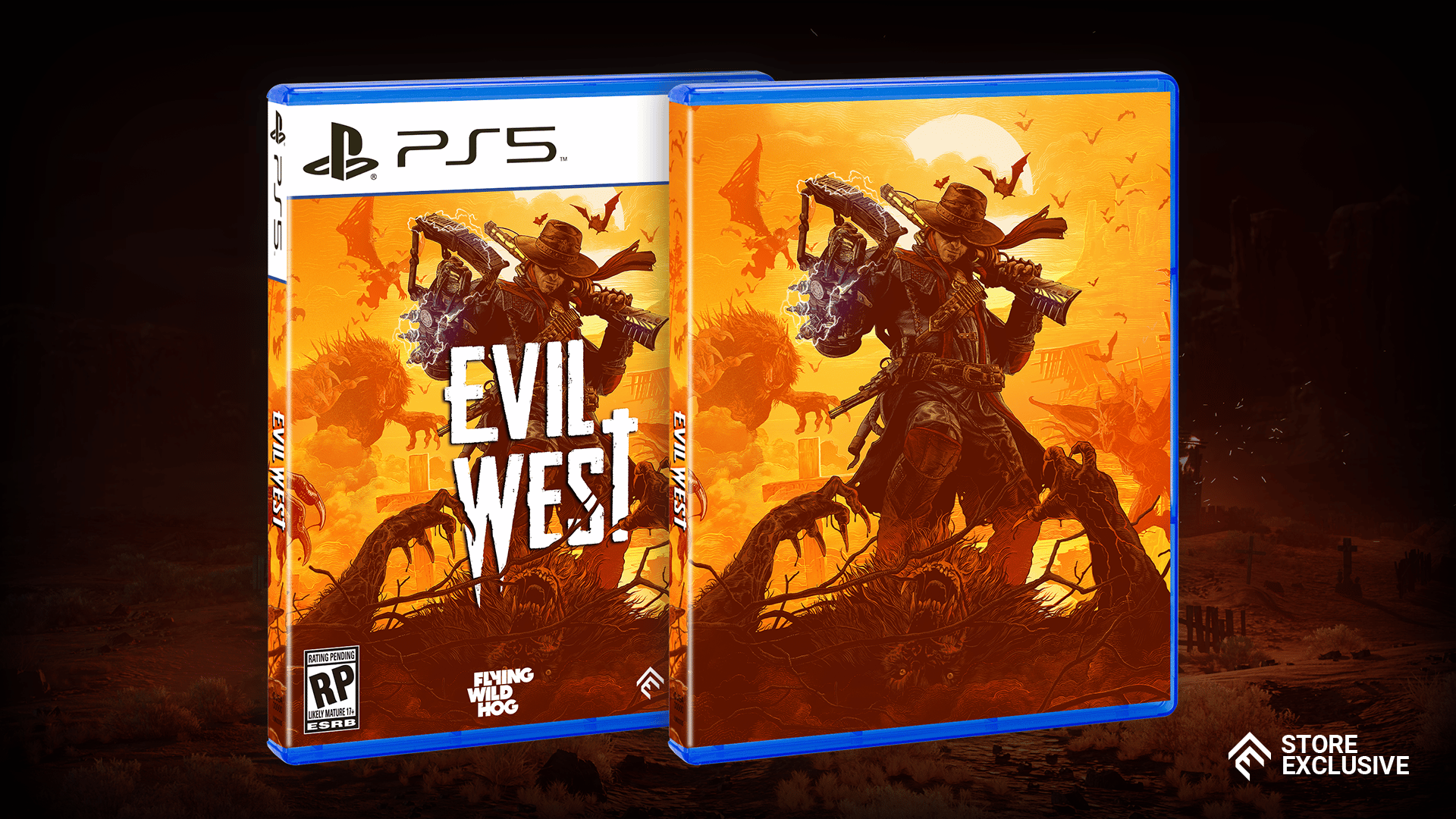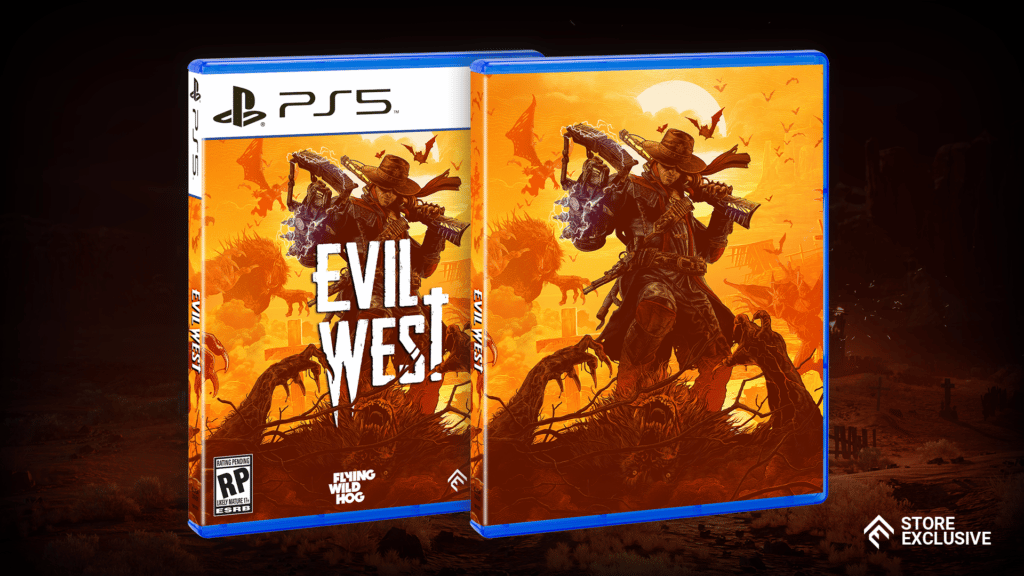 You can also purchase the game physically on Amazon.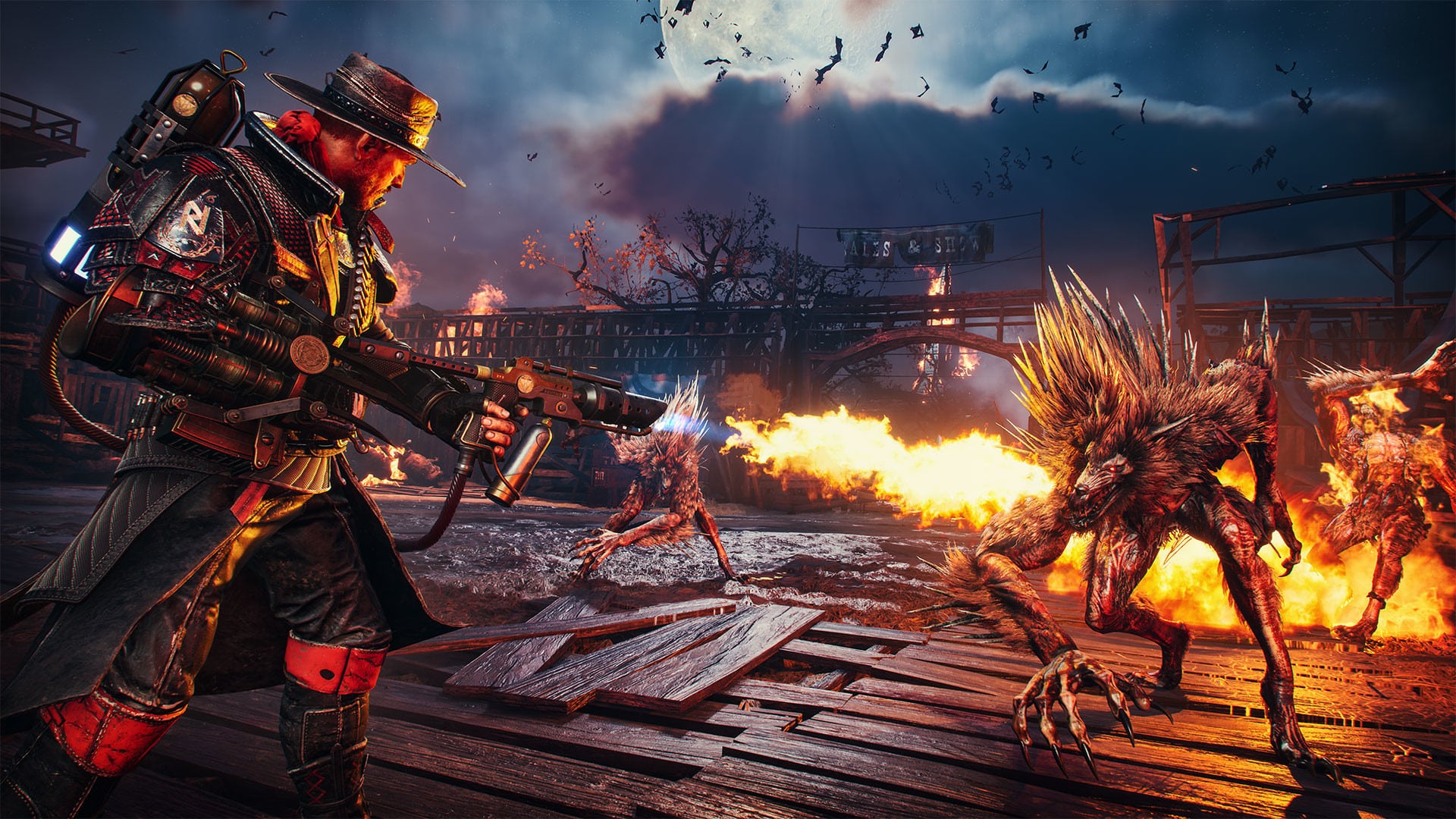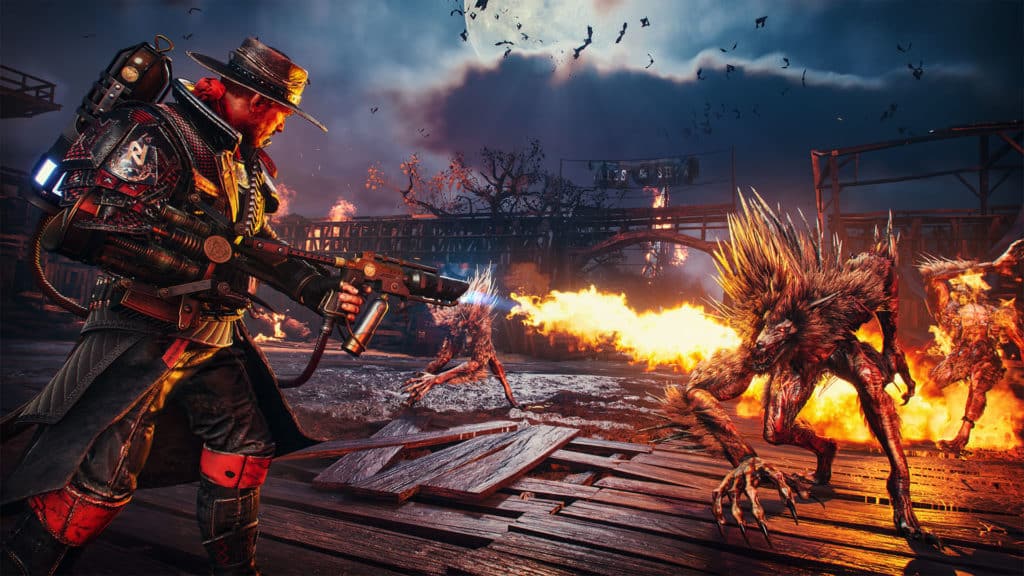 Evil West Release Date
The game is coming to the platforms mentioned above on September 20, 2022 November 22, 2022.
September is shaping up to be a pretty big month for a bunch of releases along with other games like Steelrising, Darktide, and even The Last of Us Part One Remake.
While you're here, make sure to check out our other pre-order guides for upcoming titles including Steelrising, MX vs ATV Legends, and Marauders.
What do you think of Evil West Pre-Order Bonus content? Do you think it warrants an early purchase? Share your thoughts in the comments below and let us know.