Far Cry 6 got leaked on the Hong Kong PSN store only a few moments ago, but there is still a cached version of the page available courtesy of Bing. The brief page description tells us about the setting and some early details about the game.
Far Cry 6 leaked a surprise appearance on the Hong Kong PSN Store
Far Cry 6 leaked only a few moments ago on the Hong Kong PlayStation Store, and some early game details have been.


Here are some of the images:
It seems that this isn't a good week for Ubisoft. After a couple of Assassins Creed Valhalla footage leaks, and Watch Dogs Legion screenshots getting leaked, this is a big game prize.
Far Cry 6 will take place in Yara, a municipality in Cuba. We also get to play as a guerilla fighter, Danny.
The game will center around the dictator of Yara, Anton Castillo, passing on his empire to his son, Diego.
Giancarlo Esposito, who we can assume is Anton Castillo as portrayed in the game's poster, did tweet about doing the voice for a major game.
The game also confirms that it will have 2 player online coop, which continues a new feature that is prominent to the series ever since Far Cry 4.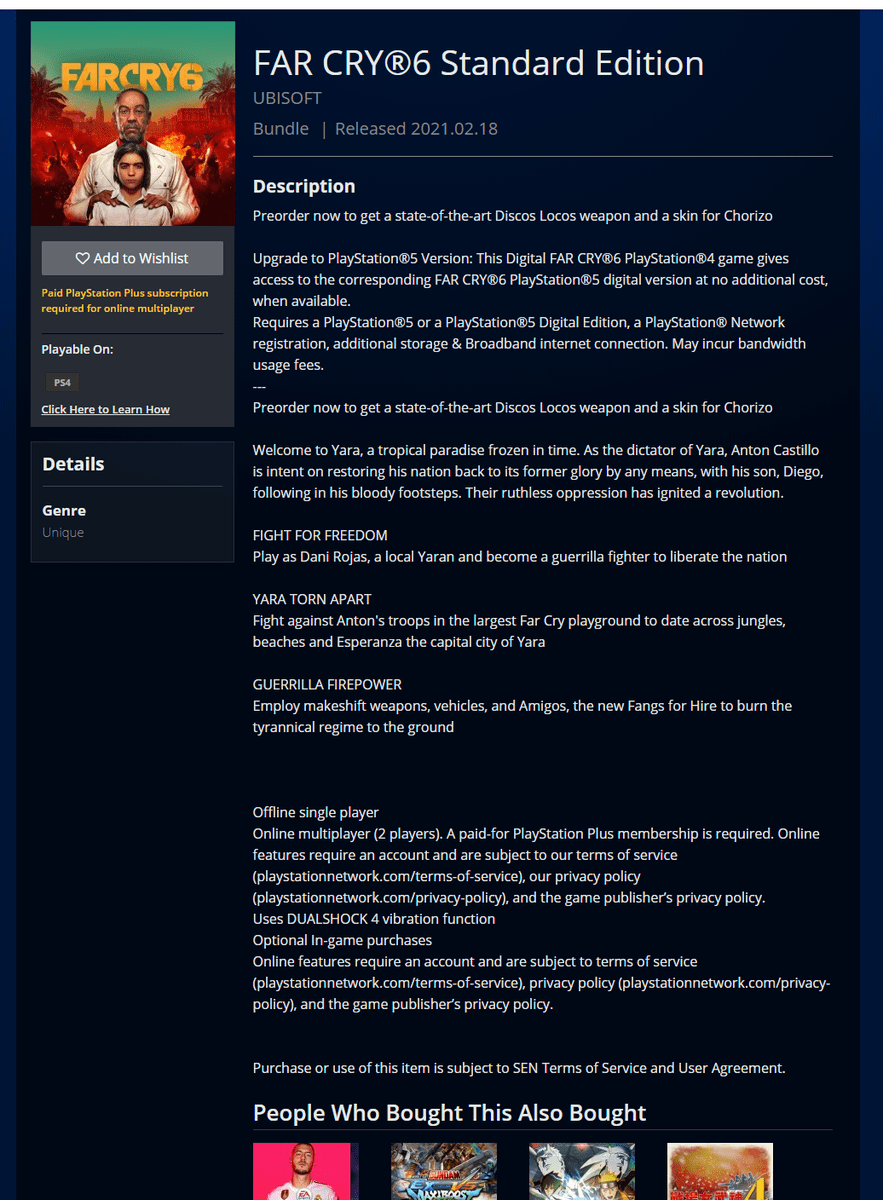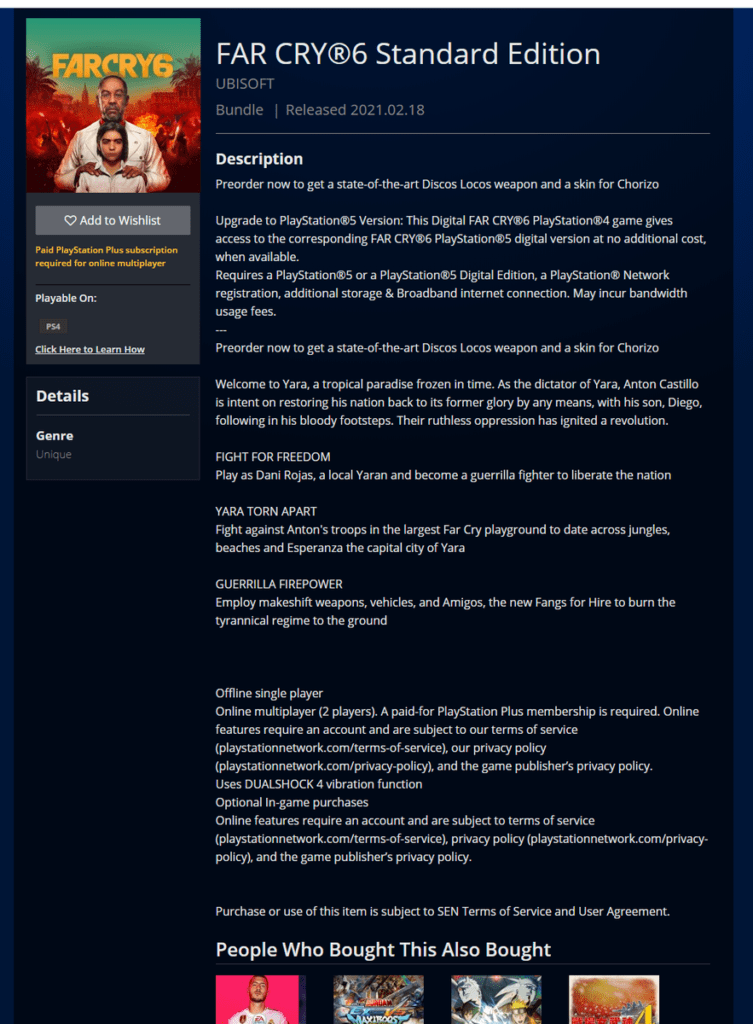 In addition, people who buy the game on the PS4 will get the PS5 version for free.
The game is listed with an 18th February 2021 release date. Whether this is a release date for the PS5 version or the PS4 version is not yet clear.
Ubisoft Forward – more to come
With Ubisoft Forward only a couple of days away, fans are now gearing up to see what Ubisoft has in store for the current and future gaming consoles.
With the new consoles on the horizon, Ubisoft definitely has a lot of plans for their current franchises.
With Watch Dogs Legion, Far Cry, and Assassins Creed potentially letting people who buy the previous generation version get the next-generation version for free.
Let's hope this is the last leak we see from Ubisoft until Sunday.
What are your thoughts on the latest leak on Far Cry 6? Let us know your thoughts in the comments section below!