With the recent Final Fantasy VII's 25th Anniversary now in the books, Square Enix gave fans a glimpse of the long-awaited Final Fantasy VII Remake: Part 2. Square Enix revealed that the second part of the remake would be entitled Final Fantasy VII: Rebirth.
Let's dive deeper into everything we know about Final Fantasy VII: Rebirth, including essential details such as release date, gameplay, narrative, trailer analysis, and more.
Final Fantasy VII: Rebirth Release Date
According to the trailer, Square Enix plans to launch Final Fantasy VII: Rebirth next Winter. If we're to assume this correctly, we'll most likely have a Final Fantasy VII: Rebirth release date from December 2023 to March 2024. Square Enix also revealed during the event that Final Fantasy VII Remake would have three parts, Rebirth being the mid-game build-up to the finale.
Given the track record of Square Enix delaying games, we can only assume that this is a reasonable estimate as to when we'll be able to play Final Fantasy VII: Rebirth. Concerning the delayed release of Forspoken, we should give Final Fantasy VII: Rebirth at least a six-month window from the expected release of the game.
Final Fantasy VII: Rebirth Story
Final Fantasy VII Remake's story diverges from what we know in the original game. With the introduction of destiny-altering events in the remake, the plot became convoluted even for long-time fans of the game. The ending of Final Fantasy VII: Remake implied that one of the series' most iconic characters, Zack Fair, survived against an army of Shinra Troops.
However, this is still unconfirmed, but hopefully, we will finally get an answer regarding his whereabouts in the sequel.
The first part also tackled the "different timelines" theory, as there are cutscenes wherein we see our protagonists, especially Cloud, have visions of events at various points in time. This divergence makes the remake a different experience. The diversion from the original plot and the sense of "I don't know what's going to happen – yet I have an idea based on the original game" truly gives this remake a touch of uniqueness.
Regardless, Final Fantasy VII: Rebirth would most likely tackle flashbacks, as seen in the trailer with Sephiroth and Cloud traveling to Nibelheim. Square Enix made it more prominent that Zack might be playing a significant role in the second part of the installment by featuring him in almost the entire trailer reveal. We can't wait for what's in store in Final Fantasy VII: Rebirth.
Final Fantasy VII: Rebirth Official Trailer
The trailer begins with Aerith narrating that what's done is done; however, even if the future has already been set, it can be changed. This statement further implies that the remake's future events will be much different than in the original game. The trailer cuts into Cloud and Sephiroth strolling a mountainous area.
Most likely, these are the events before the Nibelheim incident, at least to Cloud's recollection of his memory. During these scenes, the narration changes into Aerith and Cloud's conversation, wherein Cloud confesses that he saw Aerith die at Sephiroth's hands.
The scene then changes to Zack accompanying Cloud back to Midgar, which did not happen in the original Crisis Core. We all know that Zack died at the end of Crisis Core, and he left Cloud to get back to Midgar on his own. The trailer ends with the title's reveal, Final Fantasy VII: Rebirth, and its projected release date.
Final Fantasy VII: Rebirth Gameplay
Final Fantasy VII: Remake's combat is fun and enticing, and we expect to have the same feeling for the sequel. Hopefully, Square Enix will improve their battle system to flesh it out even further. As for the sequel's gameplay, you can expect the same mechanics from the first game: material system, freely switching between party members, and casting special or unique abilities to turn the tides of battle.
In the sequel, I hope to see how we can transfer our progression from the first game to the next. This feature adds a sense of "journey" toward the episodic collection of the remake. What I hate is if Square Enix creates a narrative excuse for you to lose everything you had from the first game.
Changing the Future
That decision would undoubtedly make it easier for the developers to code everything in, but at the same time, it feels as if it's a lazy excuse. However, it does hint that we might be able to change the 'predestined fate' that occurred during the events of Final Fantasy Remake.
The final few arcs of the game all revolved around battling and changing fate. It was also revealed that Sephiroth is aware of his loss in the original Final Fantasy VII. Since then, he has refused to experience failure again.
Besides, the opening line of Final Fantasy VII Rebirth's trailer begins with Aerith saying, "The future – even if it has been written – can be changed"
Feature Speculations
Since Final Fantasy VII is being released as a PS5 exclusive, we might get to see Square Enix flex their skills at making full use of the DualSense controller to provide next-level immersion.
While it hasn't been confirmed yet, Final Fantasy VII might redefine how haptic feedback and adaptive trigger response rate currently function.
Final Fantasy VII: Rebirth Platforms
At the end of the trailer, Square Enix revealed that Final Fantasy VII: Rebirth would be exclusive to the PS5. There's no indication if it will be a timed exclusive, similar to the first part of the remake.
However, we can expect the game to come to the PC a year or two after the release, like how Square Enix released Final Fantasy: Remake on Epic Games Store and Steam.
Is Final Fantasy 7: Rebirth Cross Platform?
Unfortunately, due to its exclusivity with PS5, the game won't be coming on other platforms – let alone being cross-platform. The official explanation highlighted the graphical quality and SSD speeds to be the main culprits, but since high-end PCs exist, these reasons feel more suited to PS4 and older consoles.
However, the game might be a bit stress-inducing on middle-end PCs because of the story heading to the vast world in the post-Midgar progression.
Final Fantasy VII Rebirth PC & Xbox Release Date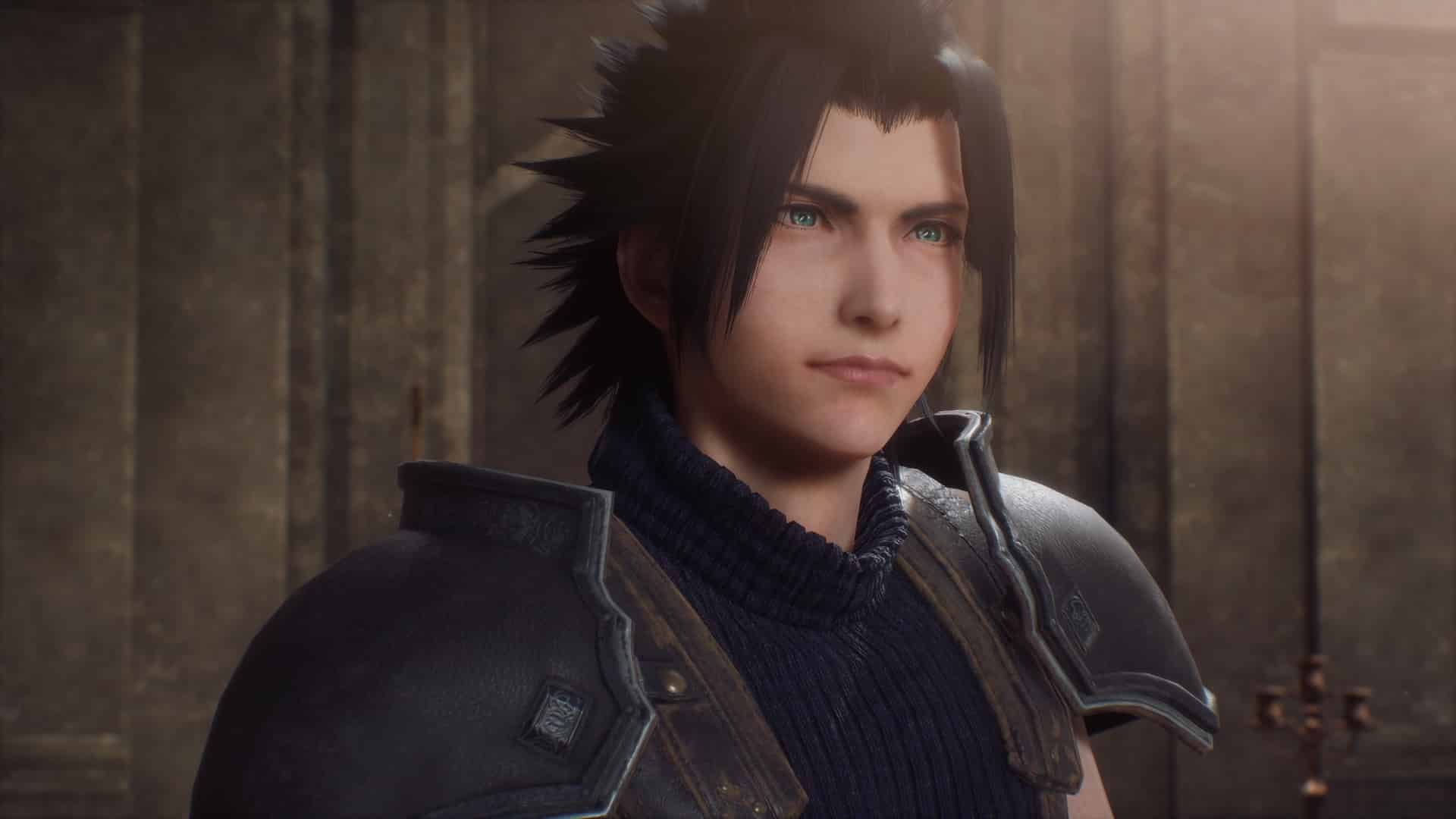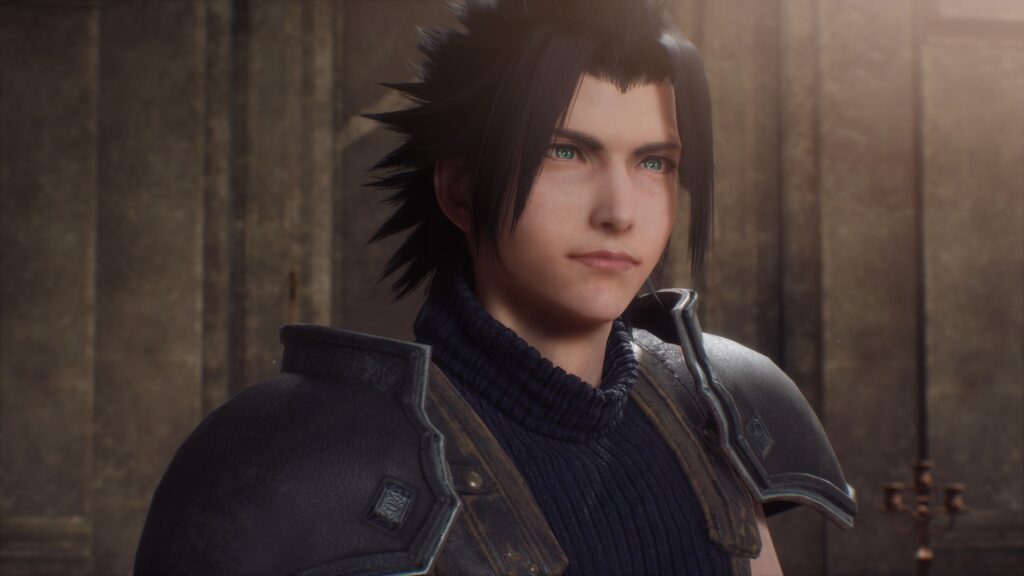 Exclusivity deals are a pain, we understand. However, they are ephemeral; thus, it's only a matter of time before we get to play Final Fantasy VII Rebirth on PCs and Xbox.
The official release date for Final Fantasy VIII Rebirth PC and Xbox hasn't been announced. However, we can make a few speculations based on Square Enix's past records:
| | |
| --- | --- |
| Game | Exclusivity Period |
| Final Fantasy 7 Remake | 12 months + 6 months extension |
| Final Fantasy 16 | 6 months |
Final Fantasy Franchise Exclusivity Deals
There haven't been many Final Fantasy games released in the past years, so it's fair to conclude that Sony plans to keep the exclusivity periods as low as possible. This means we might see Final Fantasy VII Rebirth on PCs and Xbox within 6 months after its release.
Characters in Final Fantasy 7 Rebirth
Avalanche, Cloud, Barret, Tifa, and Aerith will undoubtedly reappear since they are the series' main characters.
We can also expect them to retain their original combat styles and abilities within the trilogy. However, there's always room for improvement since the battles will get even messier. Thus, we might be witnessing some new ability unlocks and vice versa.
Red XIII was also present in the remake despite being greyed out, so we also have a fair chance of having him as a playable character.
Aside from these, the only ones left to be introduced are Cid, Vincent, and Cait Sith, and since the story supposedly ramps hum in the middle of the trilogy, we can expect to see all of them in Rebirth.
How to Pre-Order Final Fantasy VII?
Due to a winter 2023-2024 release date, the pre-orders for the game haven't been launched yet. We'll give you the green light as soon as Square Enix and Sony release more info regarding them.
Till then, you'd have to wait before you can push your bills down the PlayStation Store or at a physical retailer.
Final Fantasy VII Rebirth: Leaks
According to Genki_JPN, last July 7, they tweeted a bunch of leaked information from an interview in dengekionline. Here's every piece of information we know about the interview.
The players have different routes to take from region to region. This information states that it is vastly different from the original.
The story changes will be highlighted in-game through encounters with phantoms known as whispers. Unlike the previous versions, they won't be able to maintain the storyline. This fact was confirmed by Motomu Toriyama – the scenario design co-director of Final Fantasy VII Remake.
There will be no PlayStation 4 version of the game as it's an almost open-world experience, and loading times would hinder players' experience with the last-generation console.
Final Fantasy VII Remake Part III will also have a subtitle that starts with "R."
Development seems to be much faster due to the focus shift to the PlayStation 5.
There aren't many character model changes, but Yuffie from Final Fantasy VII Remake: Intergrade will receive a model update.
The original places in Final Fantasy VII will still be present. However, the order of presentation in-game will have a massive overhaul.
---
With almost a year and a half left until we get a taste of the continuation of Final Fantasy VII: Remake, we can't wait to see how the narrative unfolds. Also, we still have Final Fantasy XVI to keep us busy until the game's release date.