The Demo for Forspoken was revealed at The Game Awards and went live the same day. It is currently exclusive to the PS5 and it seems that it lets you play a variety of quests and traverse the vast and open lands of Athia and Frey. However, the demo also revealed some graphics options, and even the support for a 120Hz mode could mean an even smoother experience for graphics enthusiasts.
Forspoken 120Hz Mode And Graphic Options Detailed
Forspoken's demo is full of magic and lightning-fast traversing across the limited space of Athia, but the demo also allows us to see the many graphical options that await us with the game, even hinting at a 120Hz mode for the title.
We will have to wait for experts like Digital Foundry to weigh in on whether the game is able to reach 120FPS with the help of this setting, but here is a confirmation taken by my own system to confirm the feature.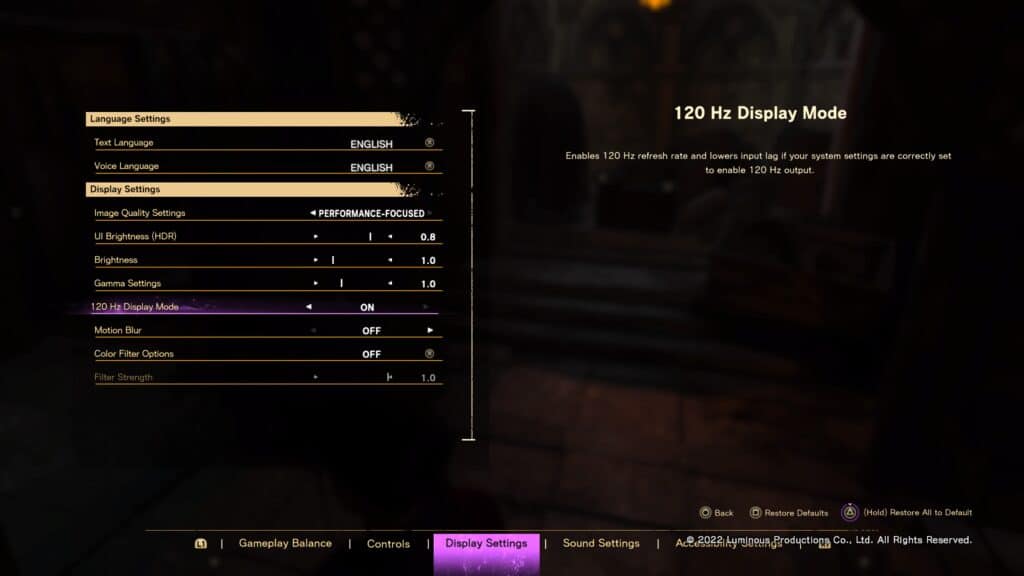 While I am unable to properly determine if the title is running at 120Hz, this could mean that there is potential for the title to run above 60FPS. The developers previously stated that it was capable of doing 1440p at 60FPS.
In addition, the game also lets players choose the graphics settings they wish to enjoy the game in.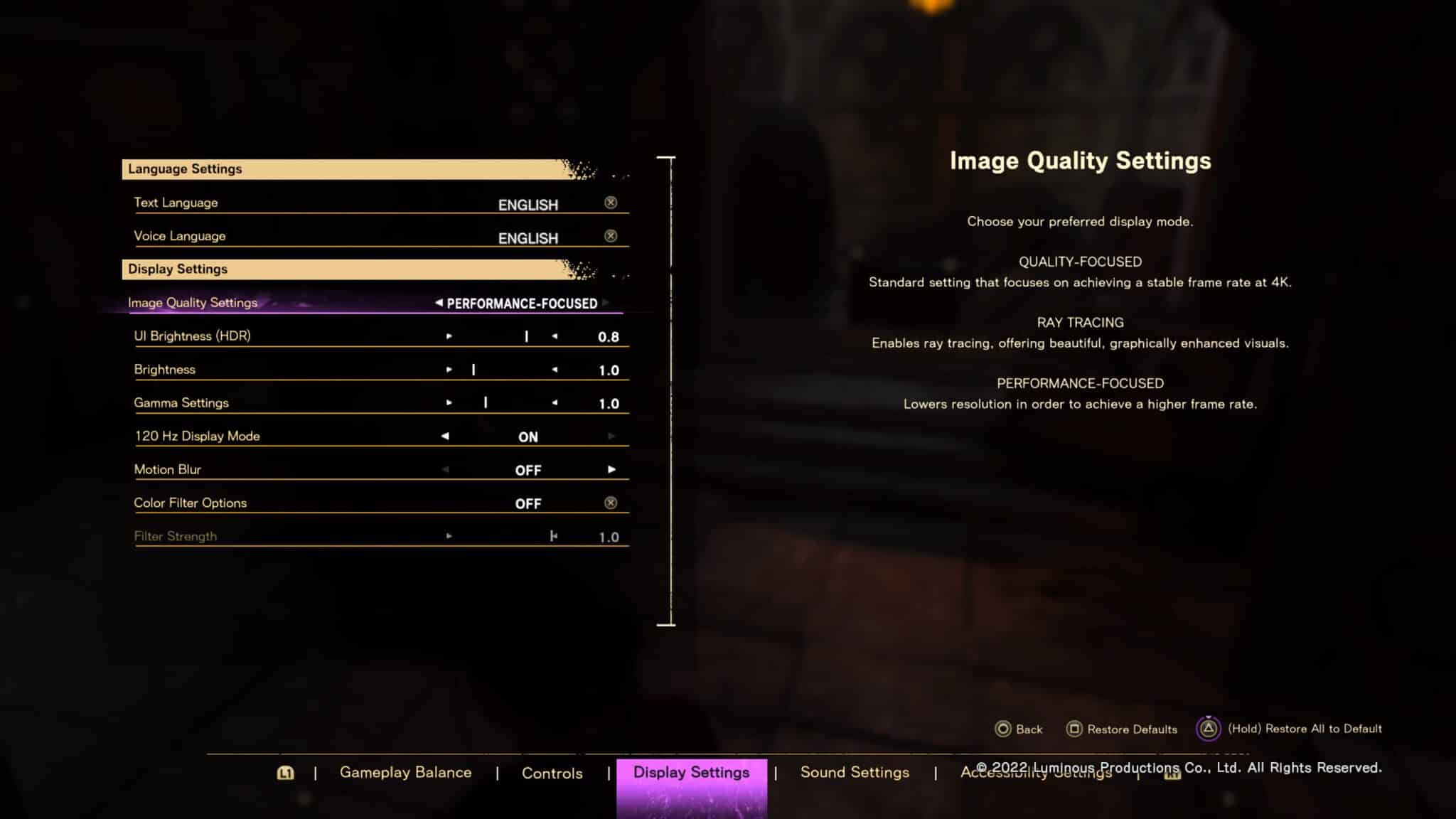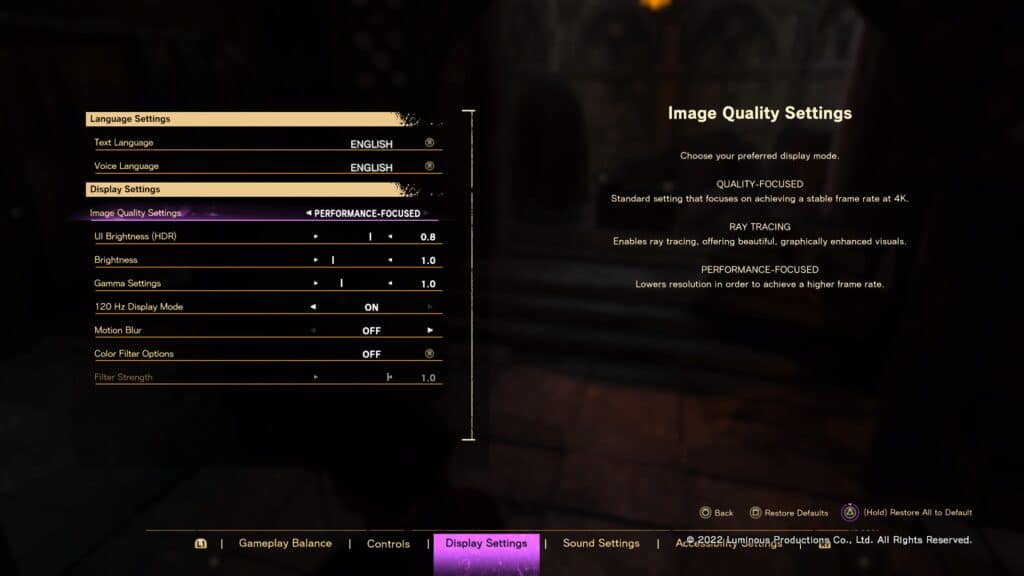 It seems that the graphics settings offer us two strong quality modes with ray tracing as a separate mode in itself, and quality mode also locked at 30FPS. Performance-focused is the one that lets players experience 60FPS and is easily the best way to enjoy the game.
Keep in mind that this is a demo and many things can change along the way, but the potential of 120FPS for a title like this is absolutely phenomenal.
What are your thoughts on the mode? Let us know in the comments section below.