Whether you hate it or love it, there's no denying that Fortnite is the undisputed king of the Battle Royale genre currently. One of the biggest selling points of the titles has to be the unique ability to build in the game which is a blessing and a curse depending on which side of the builds you're on. Lately, Epic Games is rumored to be working on a No Building LTM that can remove the ability to build and deliver an even playing field.
Fortnite could be working on a No Building LTM to encourage more players
Fortnite is a global phenomenon in gaming. The game is always on the top of the boards on Twitch and Facebook Gaming and is practically the face of the Battle Royale genre currently.
However, one of the game's biggest strengths is also its biggest weaknesses, the ability to build an entire skyscraper in seconds if you don't have the dexterity of a Dark Souls veteran.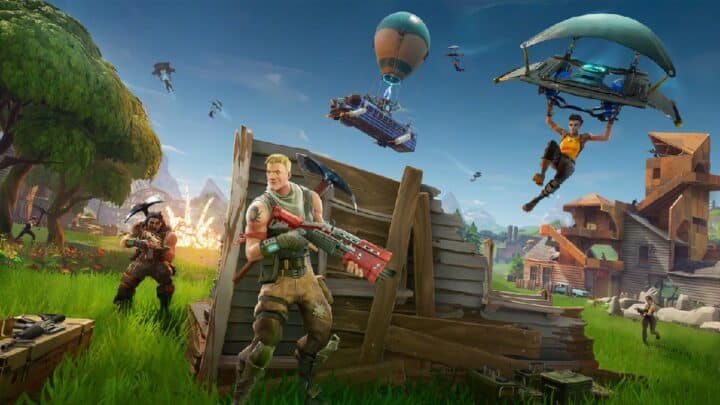 Depending on which side of the builds you're facing, you are either one who loves or hates the ability to build in the game, and while Epic Games has done previous experiments in the past by introducing weapons like the Boom Box or FireWorks that destroys builds, they were also quick to revert these items and encourage builders.
However, there is a rumor floating that Epic Games is working on No Builds LTM that could be the answer to many casual players' wishes for a game where you bring gunplay to the playing field.
HYPEX is a renowned leaker on the scene with over 2M Followers. They have a meticulous track record when it comes to Fortnite leaks and data mining.
According to them, Epic Games is working on a No Builds LTM. This will be similar to other LTM's like One-Shot, or Gold Guns where players all have the same advantage and disadvantage.
If the name wasn't self-explanatory enough, the new game mode will look to disabling the player's ability to build and will encourage gunplay on the battlefield to find out who is the better player without building up an entire building in a matter of seconds.
While we still don't know when the mode will be released or if it will be coming any time soon, we can hope that this LTM becomes a separate mode in the game or a part of it in some way, as a way to allow casual players to enjoy the game too.