Fortnite is an extremely popular game that has been going strong ever since it came out. As if that wasn't enough, thousands of players tune in at the end of every season just to see what event will happen and what comes next for the new season. The same is the case in this latest Fortnite Fracture event.
After the success of Fortnite Chapter 3, players were excited to see what the future holds. In classic Epic Games fashion, there were a lot of teasers, leaks, and secrets that you might have missed. Without further ado, let's dive right in and take a look at the Fortnite Fracture event.
Fortnite FRACTURE Event – Things You Might Have Missed
Since there was a lot going on during the event, many players might have missed tons of secrets and what new additions will be brought to Chapter 4. While some things might be extremely obvious, there are a few secrets that have gone unnoticed.
Mr. Beast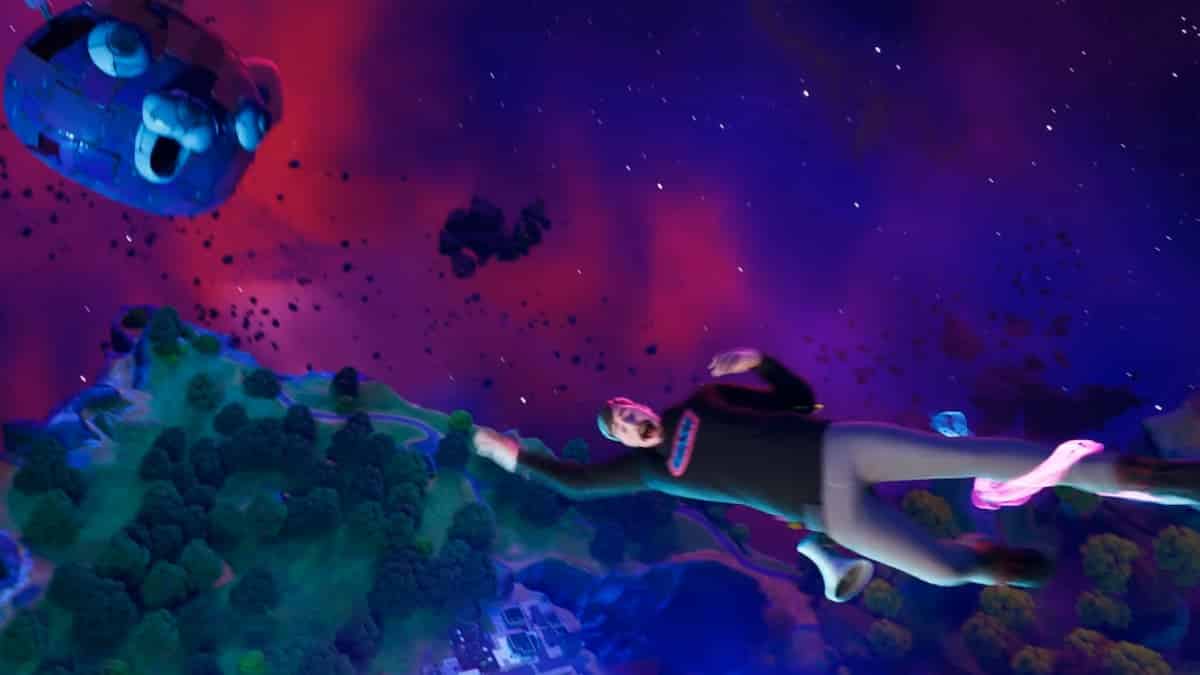 Starting off with one of the biggest changes coming to Chapter 4, Mr. Beast. Jimmy – better known as Mr. Beast – is an extremely popular Youtuber. If you have been watching Youtube for some time, you might be familiar with this beast of an influencer.
Since Fortnite loves to collab with influencers, pop-culture icons, and other media, it was only a matter of time before someone like Mr. Beast make it to the game. During the teaser, viewers could see Mr. Beast being dragged in space for a few seconds. Plus, he is also wearing a back bling as well which could be a part of his set.
This was initially teased at the Fortnite Championship Series (FNCS) when the Mr. Beast burger showed up. Now, fans of Mr. Beast can finally play as Jimmy in this latest Chapter.
Motorbikes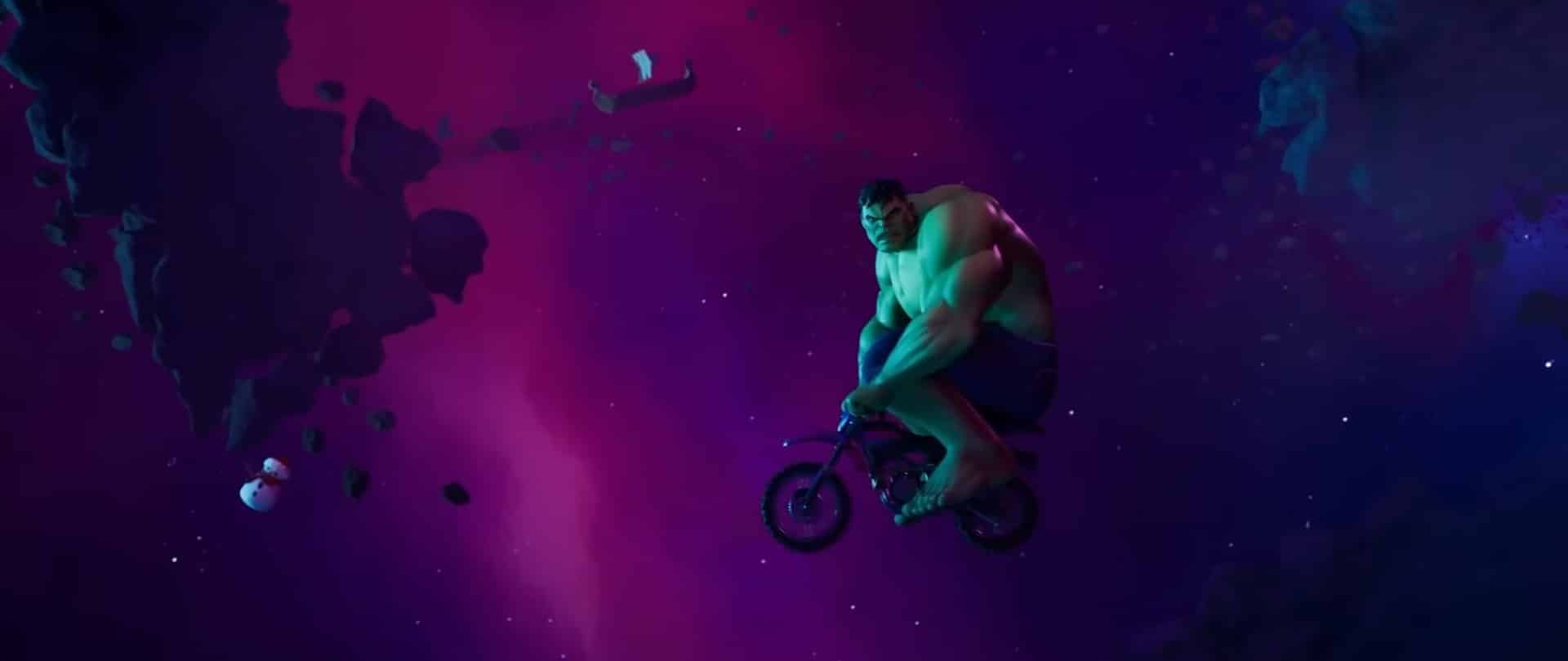 This is a great addition to the game that will make traversing the map easier. As you can see in the image above, Hulk is riding a small dirtbike. Fortnite loves to add new transportation to the game to keep things fresh; this is no different. Players will be able to use this motorbike to move around the map quickly.
However, since it doesn't have any protection around it, you will be quite open to getting hit. What this dirtbike lacks in protection, it will make up in speed.
Doomguy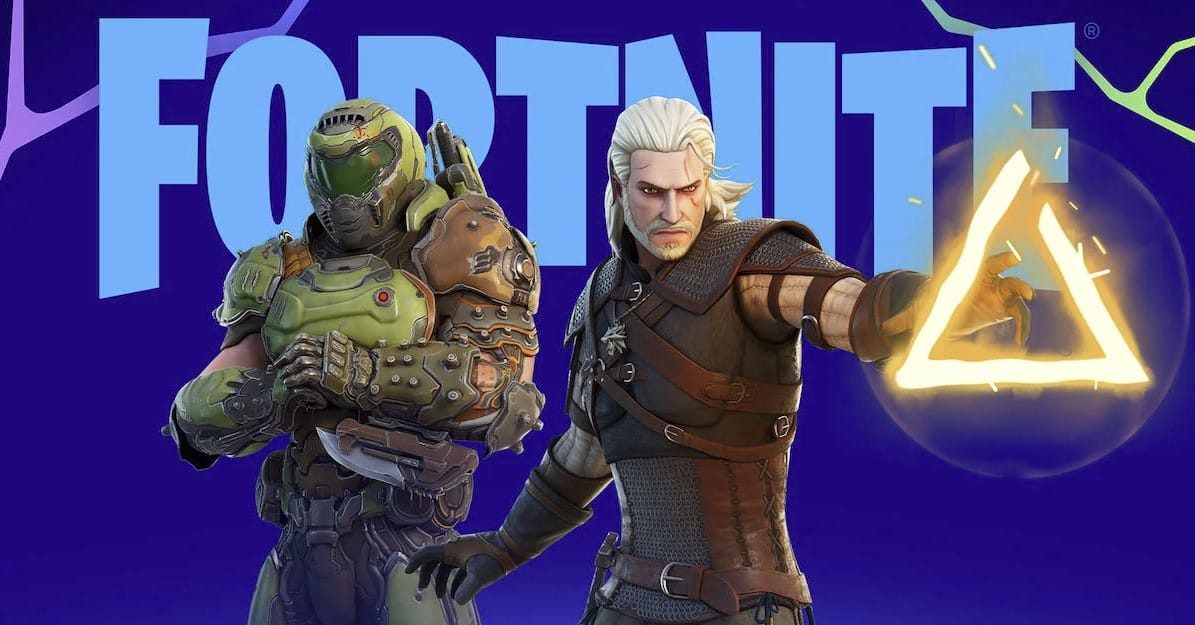 We also got to see the infamous Doomguy holding a SCAR. This is amazing news for all DOOM fans since they get to play as their favorite demon slayer in Fortnite. What's even better is that this also confirms that SCAR will finally be making a return to the game as well.
This gun was superb, and many players preferred using it in the past. However, after its removal, players have been wanting the weapon to come back. Thankfully, we will get to use it once again in Chapter 4.
Geno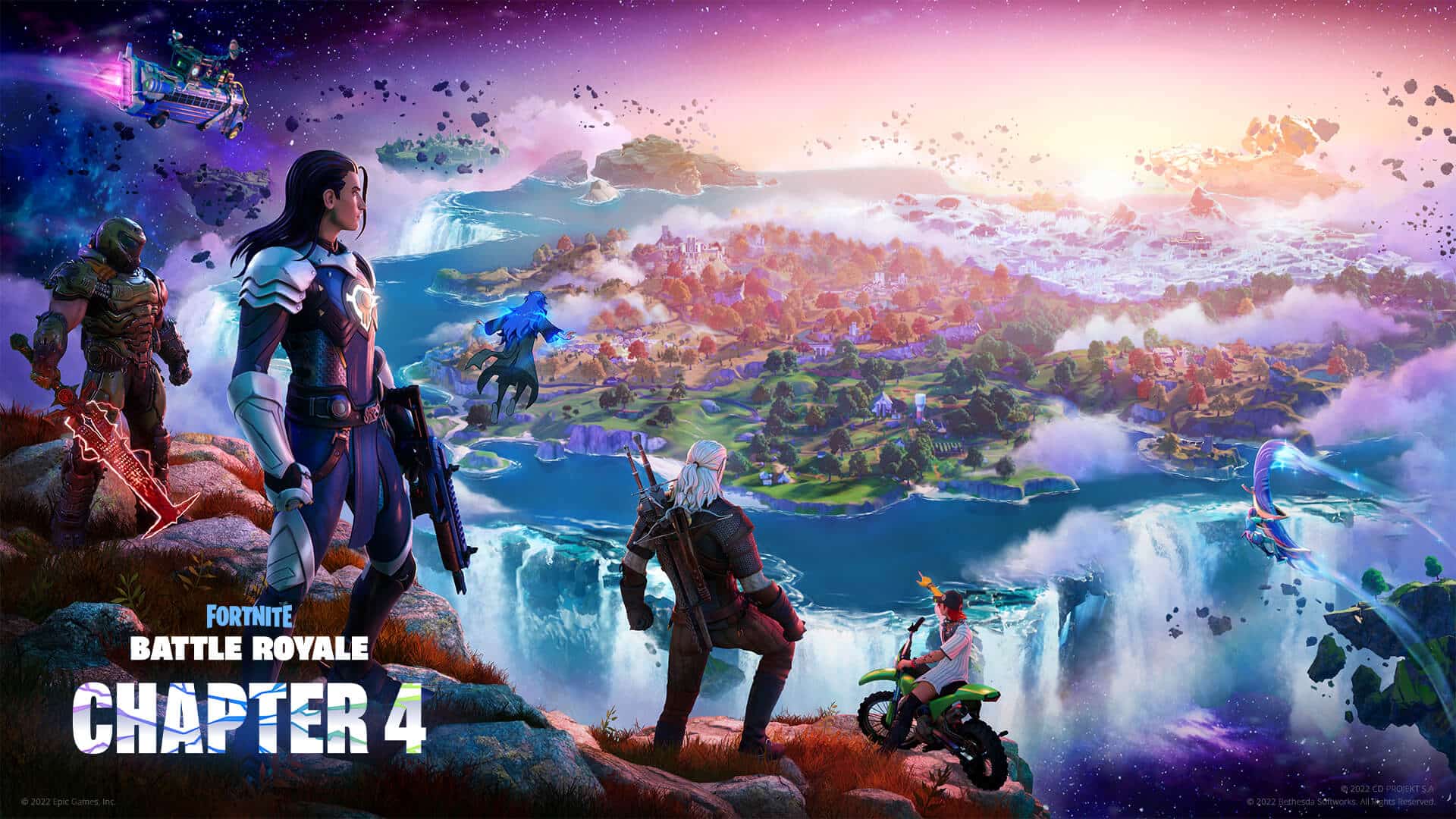 After years of waiting, the final villain of Fortnite is finally in the game. We have been hearing about Geno since Chapter 2 Season 6, but we finally get to see him. I did not expect him to look like a tamed version of Sephiroth, but I like the design.
From the looks of it, players will be able to either play as Geno without any armor, or they can choose to dawn his legendary armor, including the helmet. I cannot wait to see where the lore goes from here and if a new villain will be introduced or not.
New Weapons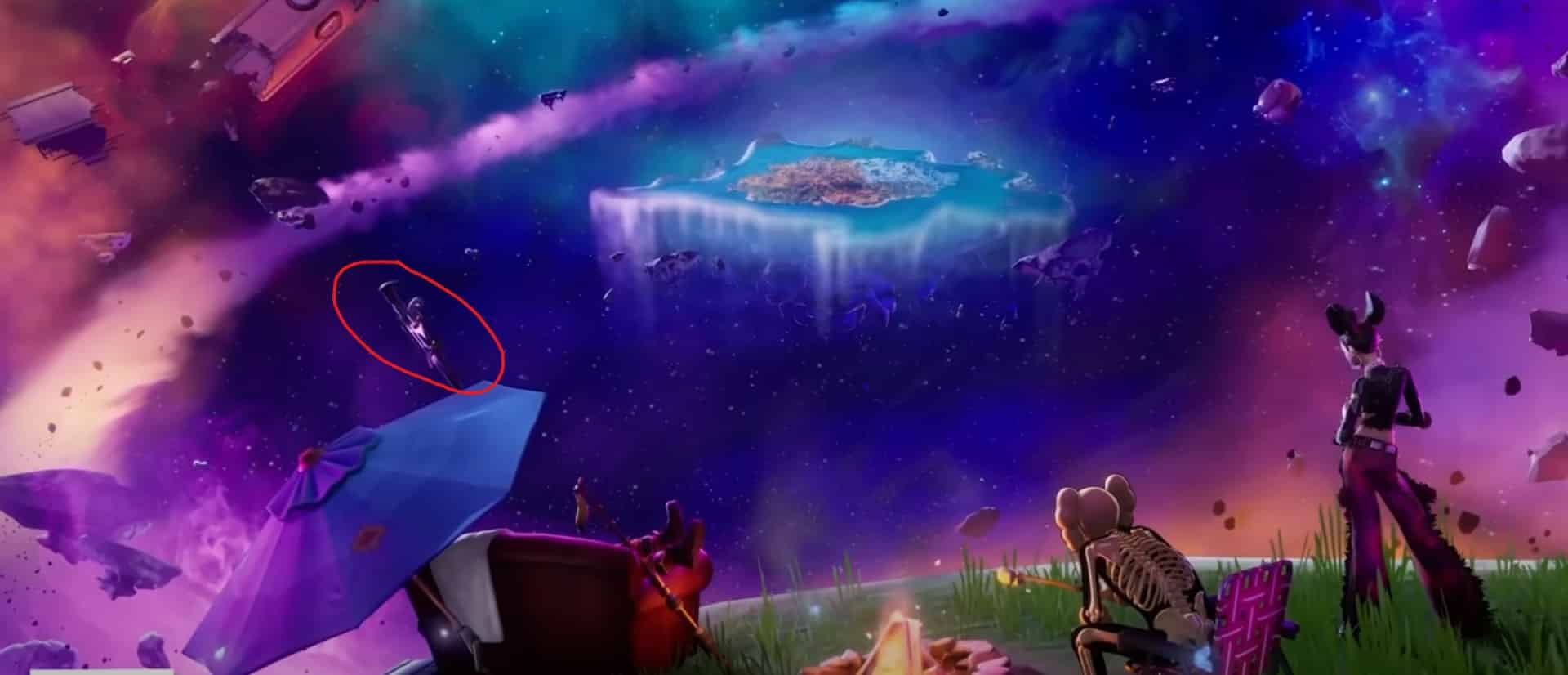 That's not all, though. This trailer also teased a few new weapons as well. For starters, the main cover of this even shows Geno holding a brand-new weapon that we have not seen before. It looks like an assault rifle, and we cannot wait to use it.
What got me more excited was the crossbow that was seen floating in space. It had a sword in front of it, which indicated that we might be able to launch swords at enemies. This is not only a cool concept but an extremely unique weapon as well. I cannot wait to see how it plays in-game.
My Hero Academia Collab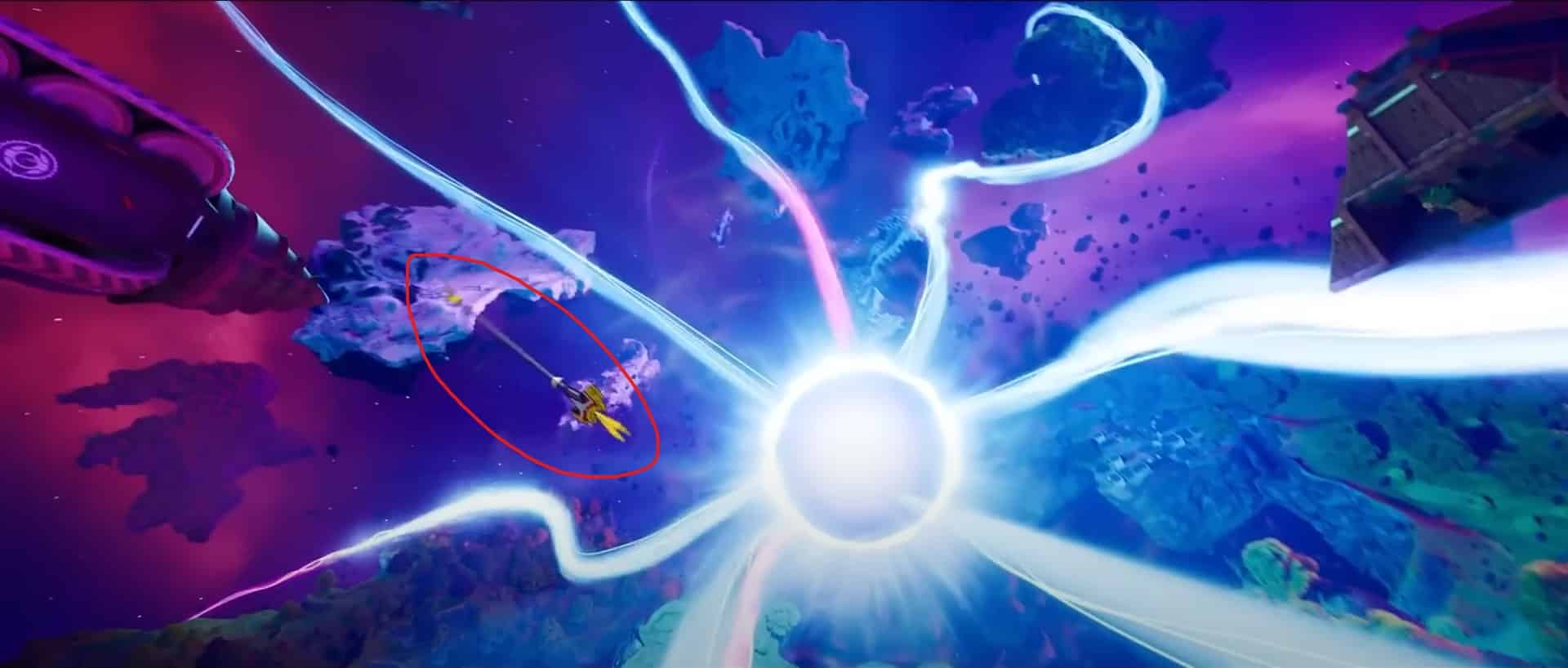 Fortnite is no stranger to collaborations. On top of that, it is no stranger to anime collaborations either. From Naruto to Dragon Ball, there are tons of outfits for all anime fans. We can finally add a new anime to that list as well!
The teaser showed a pickaxe floating toward the Zero Point. This item looks oddly familiar to All Might from My Hero Academia. MHA is an extremely popular anime that has garnered tons of fans over the years. While the MHA skins aren't in the Battle Pass just yet, we might see them in the middle of the season.
Battle Bus Redesign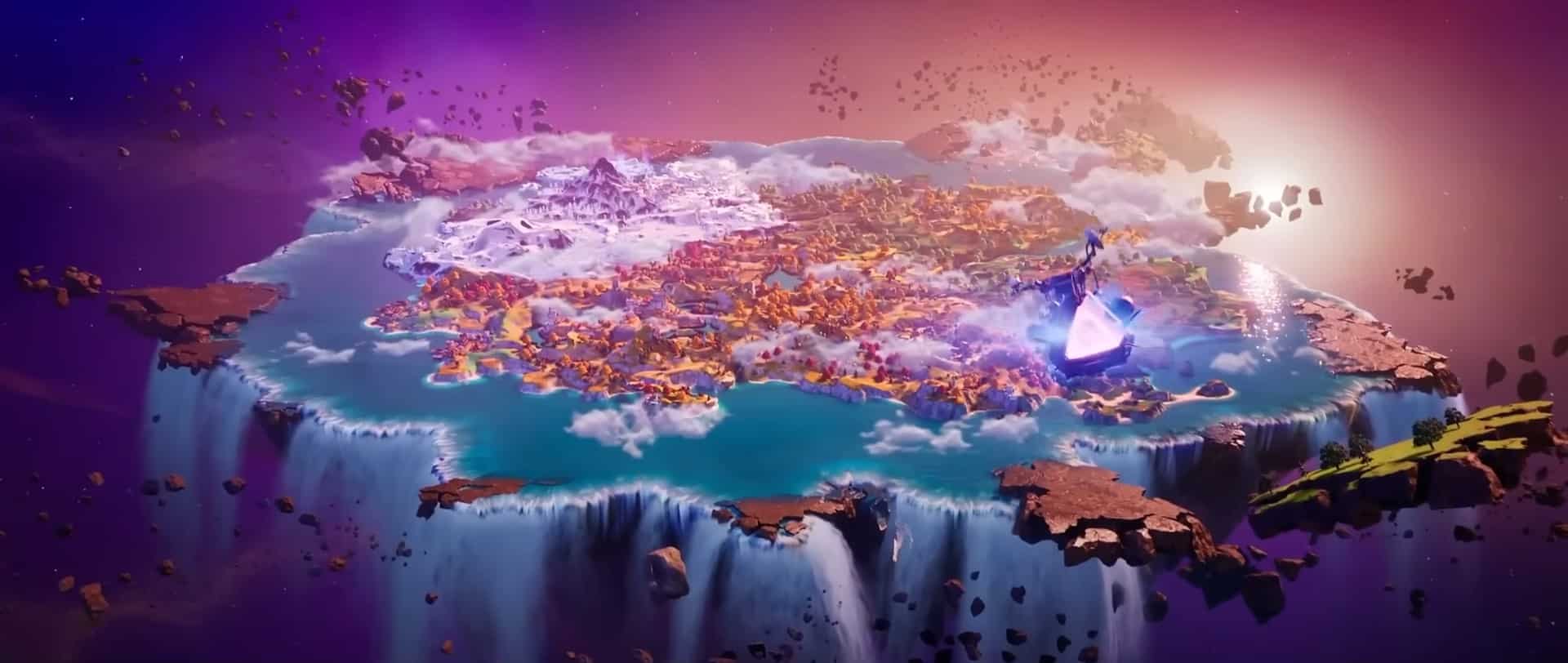 The Battle Bus is an iconic bus that is well-known by everyone. The legendary blue-colored bus flying around with a hot air balloon is beloved and has been in Fortnite since the start. While there have been minor changes to the bus, like adding new decorations, the bus itself has been left untouched.
At the end of the teaser, we saw a new Battle Bus that doesn't have the hot air balloon on top. Instead, it has a massive booster behind it which looks really cool! This might indicate that we will get a new Battle Bus in Chapter 4 of Fortnite.
New Medieval POI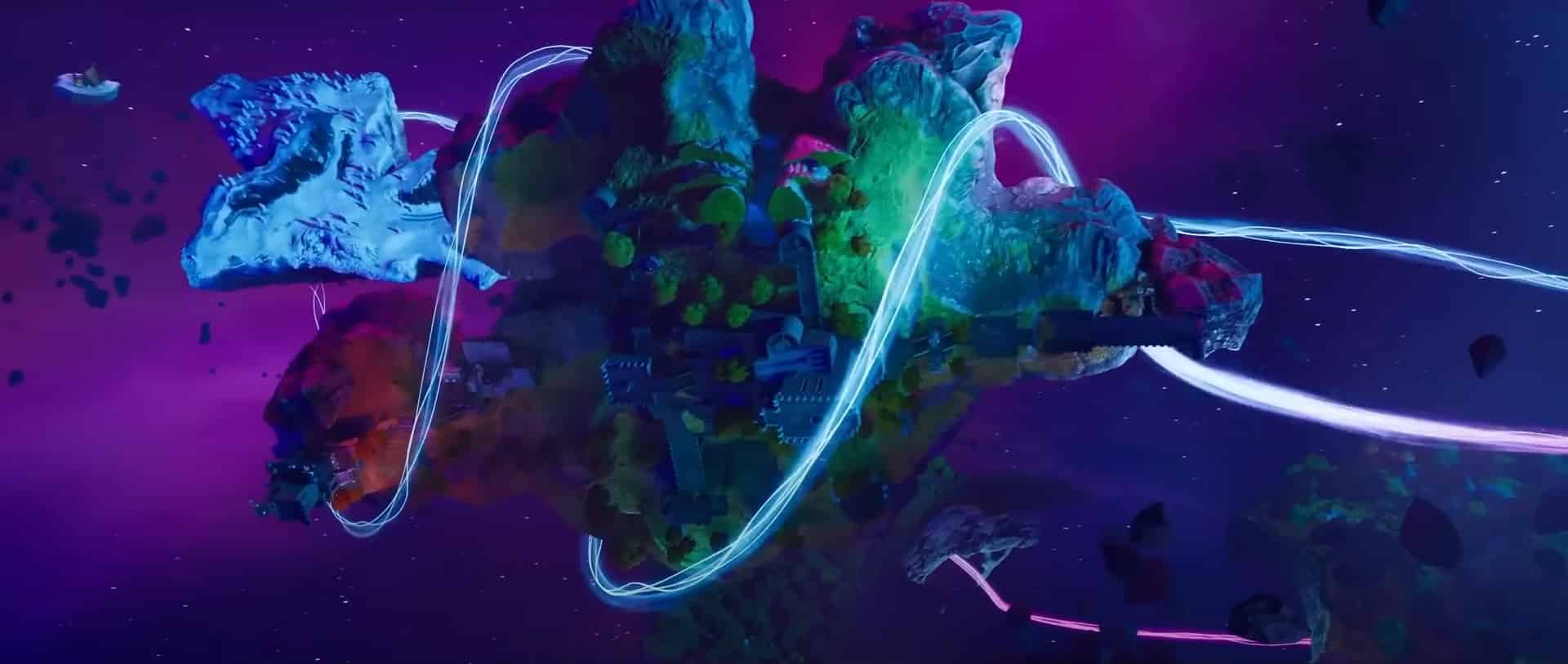 During the trailer, many keen-eyed players noticed a new point of interest (POI) drifting in space. This POI looks like a large medieval castle that might be related to The Witcher collab. Since Geralt is making his way to Fortnite, we might see a version of Kaer Morhen in the game.
Regardless of what this new POI is called, it looks amazing and I cannot wait to explore it.
Conclusion
And there you have it; that's everything you need to know about the Fortnite Fracture event. This was a massive event that had a lot of easter eggs, references, and secrets in it. There is still tons of more content to cover, so stay tuned for that.
Which secret did you like the most? Is there a new addition that you are really excited about? Let us know in the comments below!