If you are on the fence about using the Hot Wheels cars in Forza Horizon 5 but can't decide which ones to go for, then this guide might be just what you were looking for. We will talk about all X Hot Wheels cars you can drive in Forza Horizon 5 and let you decide whether they are worth it.
We will look at each car from an aesthetic, performance, and affordability point of view to see whether they are worth using or not. Just ensure that you have a lot of money in your bank before starting this project because some of these rides cost a fortune.
2013 Hot Wheels Baja Bone Shaker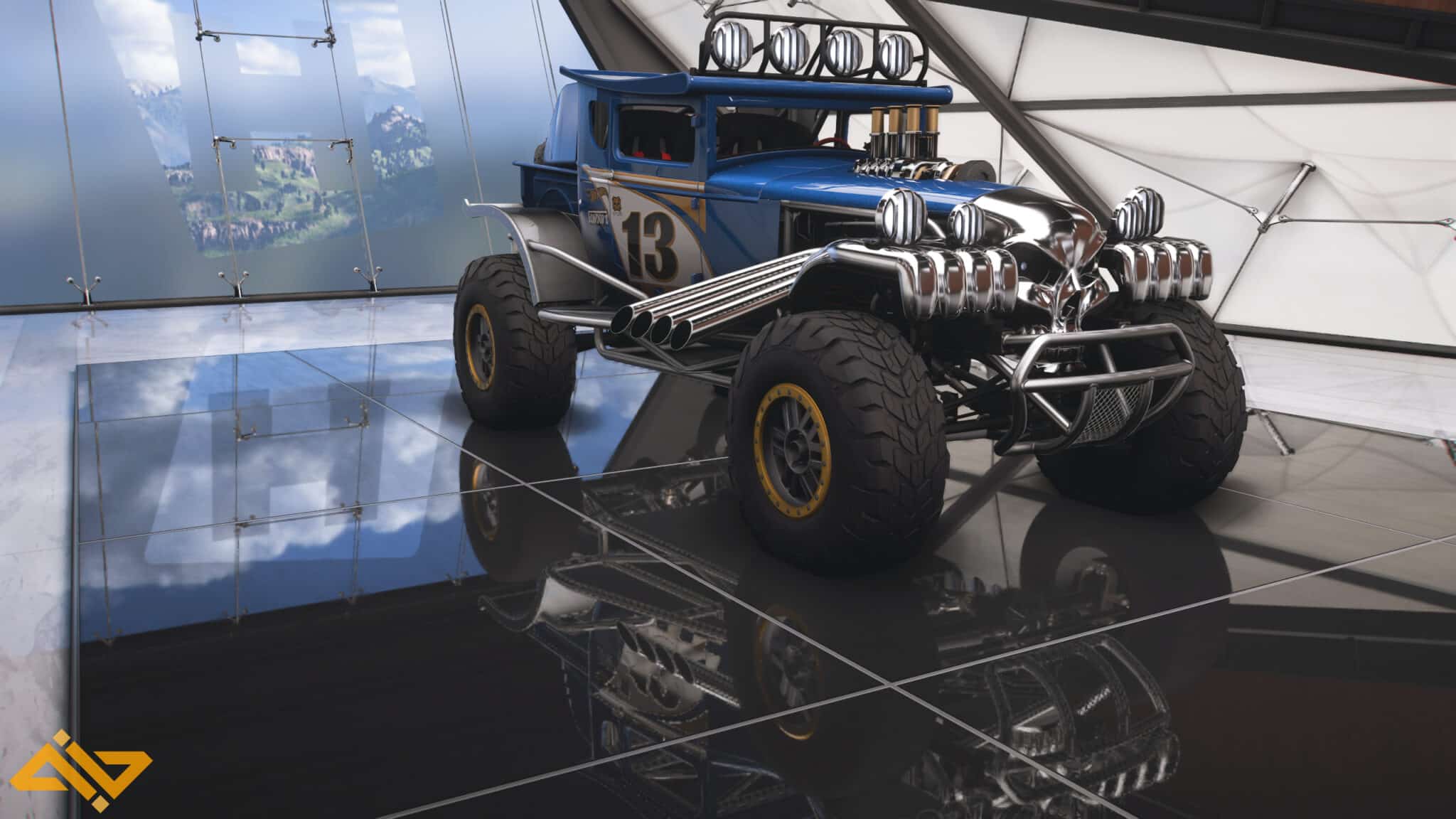 Price: 70,000CR ~ (From the Auction House)
Class: B
Tune Code: 162 349 302 (Off-road)
Kicking things off, we have the 2013 Baja Bone Shaker. This off-road monster comes equipped with a 5.7L Supercharged V8 capable of producing 520 horsepower.
It is front-engined and has a 6-speed AWD transmission, making it an excellent pick for dirt and rally racing in Forza Horizon 5. With the provided tune code, you can turn it into one of the fastest off-road vehicles in your collection.
2011 Hot Wheels Bone Shaker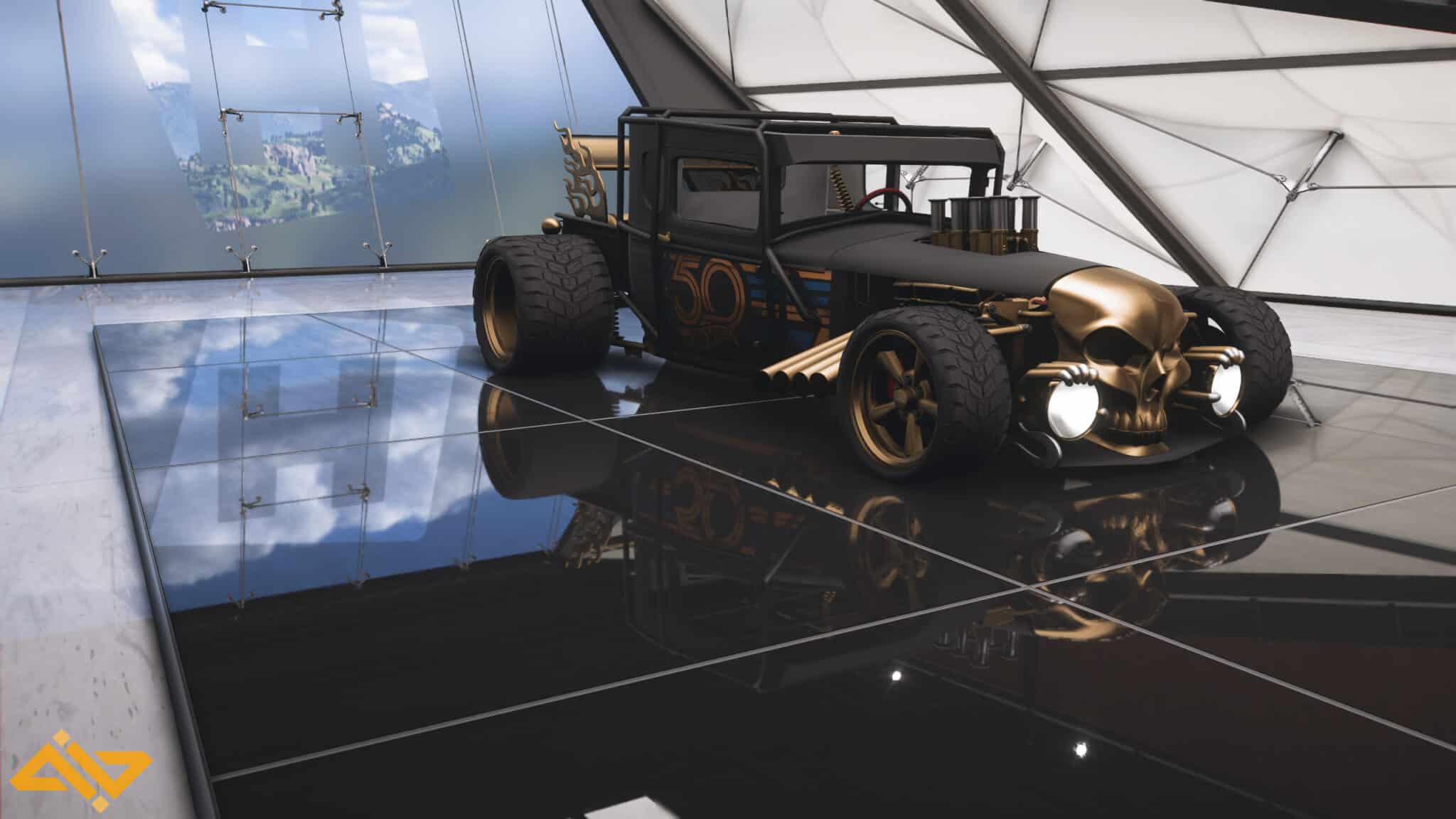 Price: 260,000CR ~ (From the Auction House)
Class: A
Tune Code: 142 834 227 (Dirt/Rally Focused)
The 2011 Hotwheels Bone Shaker is considered the meta pick for competitive A-Class Rally racing in Forza Horizon 5.
Use the provided tune code to turn it into an A-Class rally monster. The Bone Shaker comes packed with a 5.7L V8 capable of pushing 402 horsepower, which almost sounds comical. Since it has that much power under the hood, handling this car is tricky.
We suggest using the car in its stock state first to see if it is something you can work with. And then tune it to your liking.
2018 Hot Wheels 2JETZ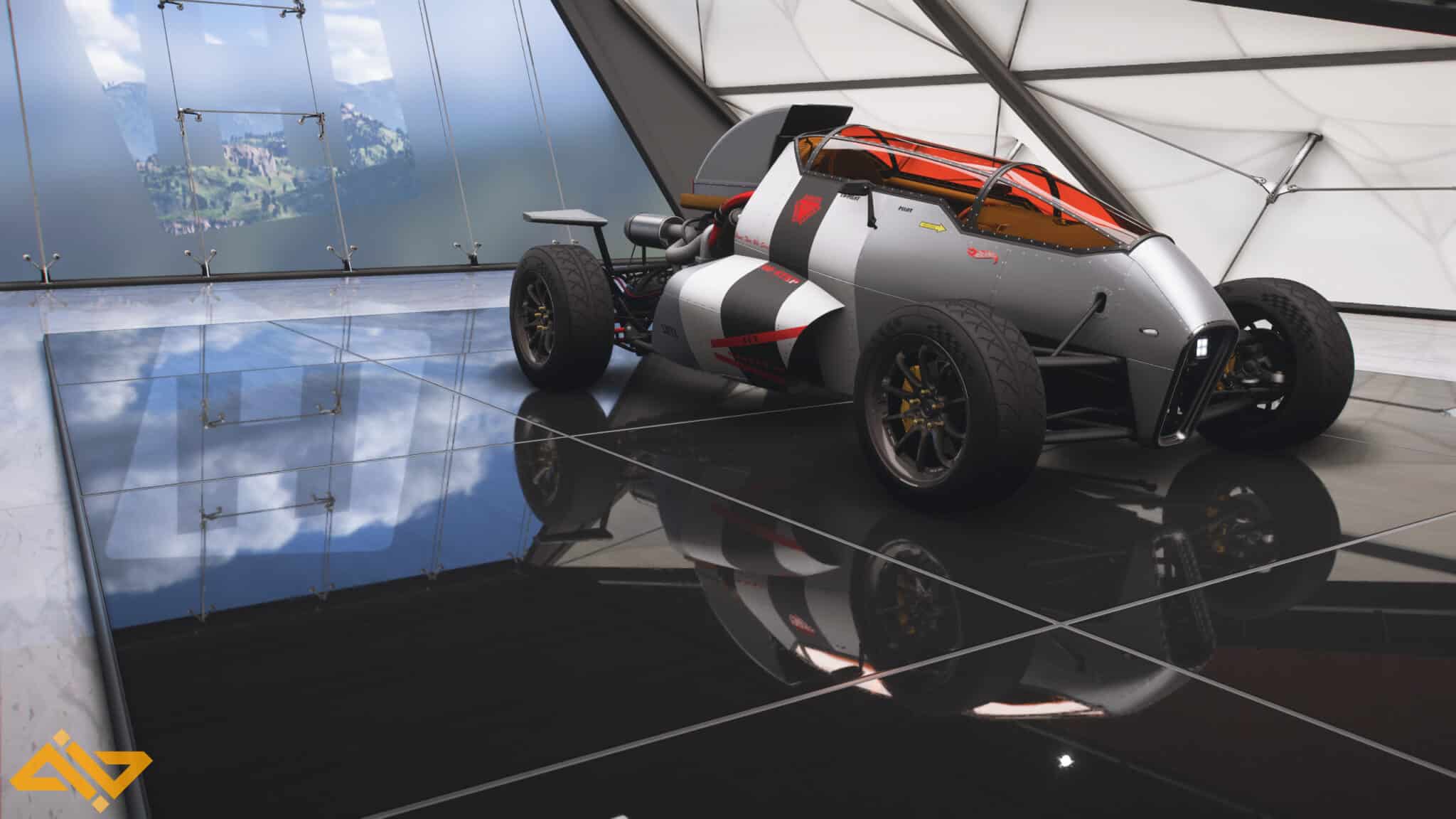 Price: 1,300,000CR ~ (From the Auction House)
Class: S1
Tune Code: 127 946 883 (Drag Tune)
Next up is the 2JETZ. This is a drag car waiting for an appropriate tune. We've found a very decent drag tune for this vehicle which we have mentioned above. It comes with a 3.0L turbocharged engine capable of pushing just shy of 640 horsepower.
While it may not be the fastest and lightest drag car you would have ever driven in FH5, it surely lets you enjoy drag racing against formidable opponents.
2012 Hot Wheels Bad To The Blade
Price: 900,000CR ~ (From the Auction House)
Class: S2
Tune Code: 434 797 335 (Road Tune)
The F1 take by Hot Wheels, Bad to The Blade is an aerodynamic fictional car that comes equipped with a 3.5L Naturally Aspirated engine. Even in its stock state, it can handle 650 horsepower, which is quite impressive.
The provided tune makes it an absolute monster for street racing, circuits, and sprints. It is insanely good in the corners and doesn't slip out of your hands when you floor it. Even newbies can use this car to race at high speeds confidently.
1949 Hot Wheels Ford F-5 Dually Hot Rod
Price: 1,100,000CR ~ (From the Auction House)
Class: B
Tune Code: 983 404 836 (Fast Drag Tune)
Another heavy and low Hot Wheels ride, the Ford F-5 Dually Hot Rod has insane power under the hood. And the old-school look also suits the ride's engine noise and overall vibe.
Coming to you with a 7.3L Turbocharged V8 engine and an RWD 5-speed transmission, this car has the perfect template for a good drag car. You can use our provided tune code to make it one of the fastest drag cars with that much weight.
2012 Hot Wheels Rip Rod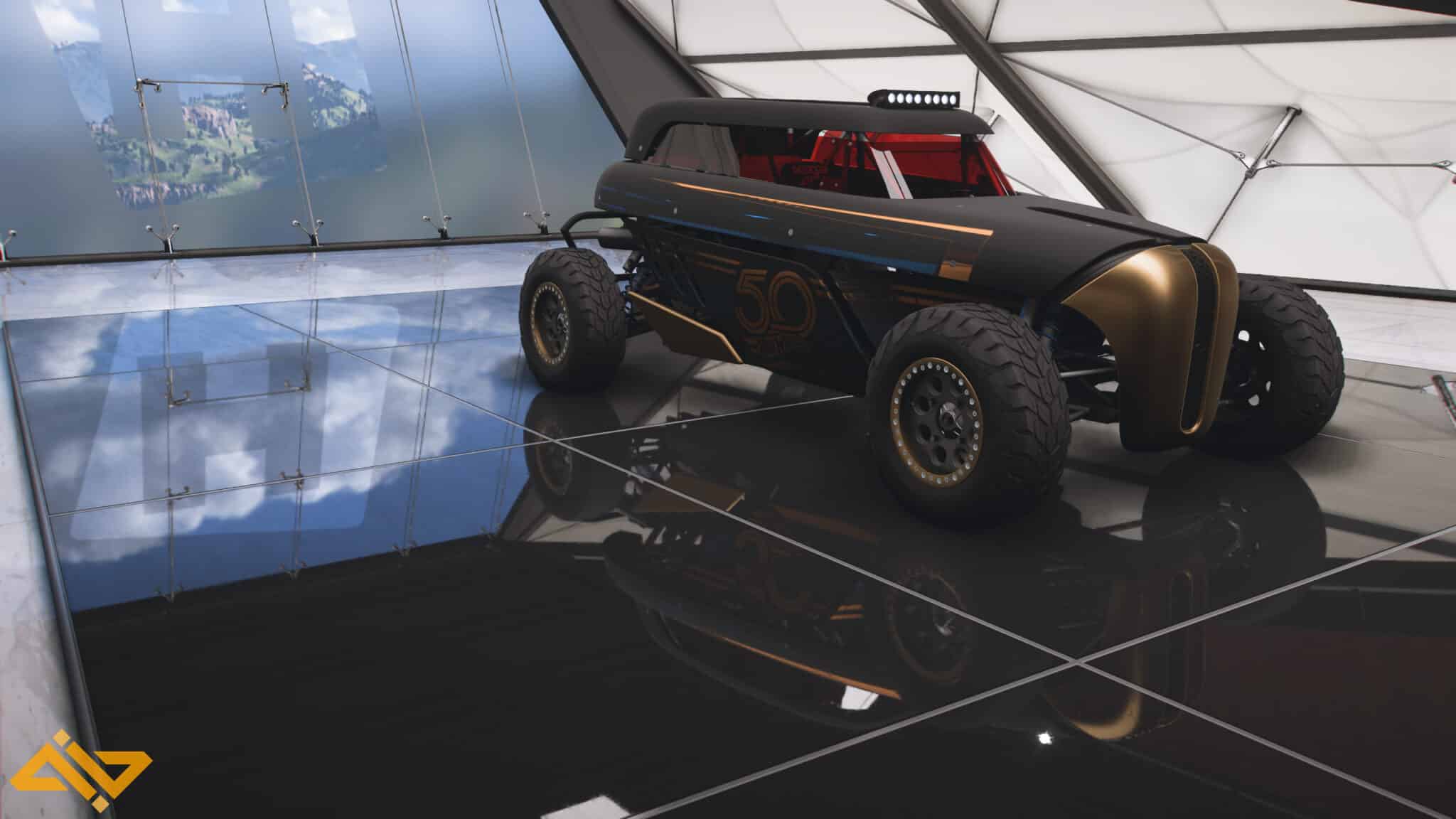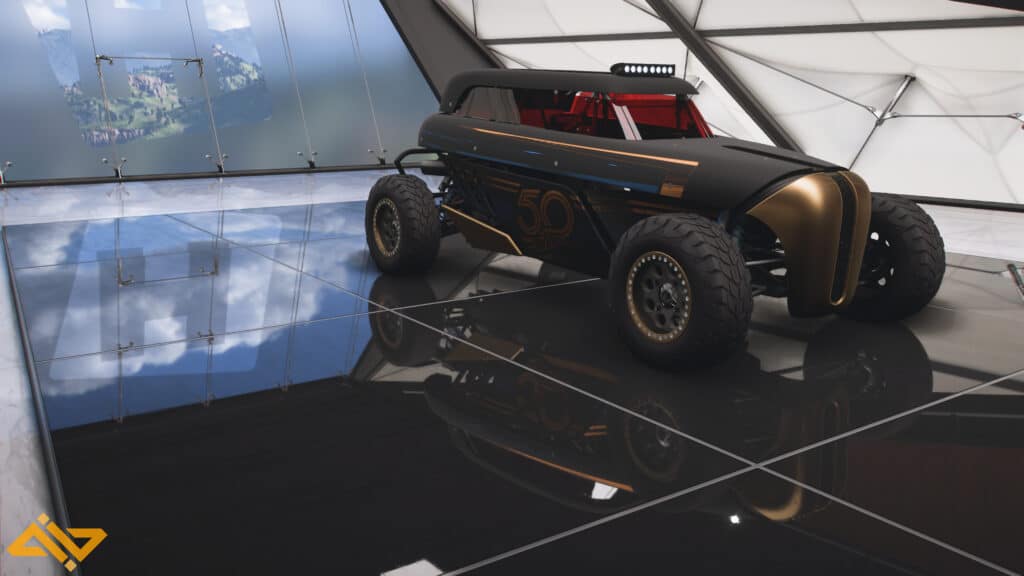 Price: 220,000CR ~ (From the Auction House)
Class: A
Tune Code: 163 010 210 (Cross Country Tune)
The Hot Wheels Rip Rod can be the perfect ride for Cross country racers in FH5. It has a reasonably small 1.0L Turbocharged Engine and an RWD 8-Speed transmission.
Using our provided tune code with the Hot Rod will ensure that your car has the best upgrades installed, making it tarmac and dirt worthy under all weather conditions.
2005 Hot Wheels Ford Mustang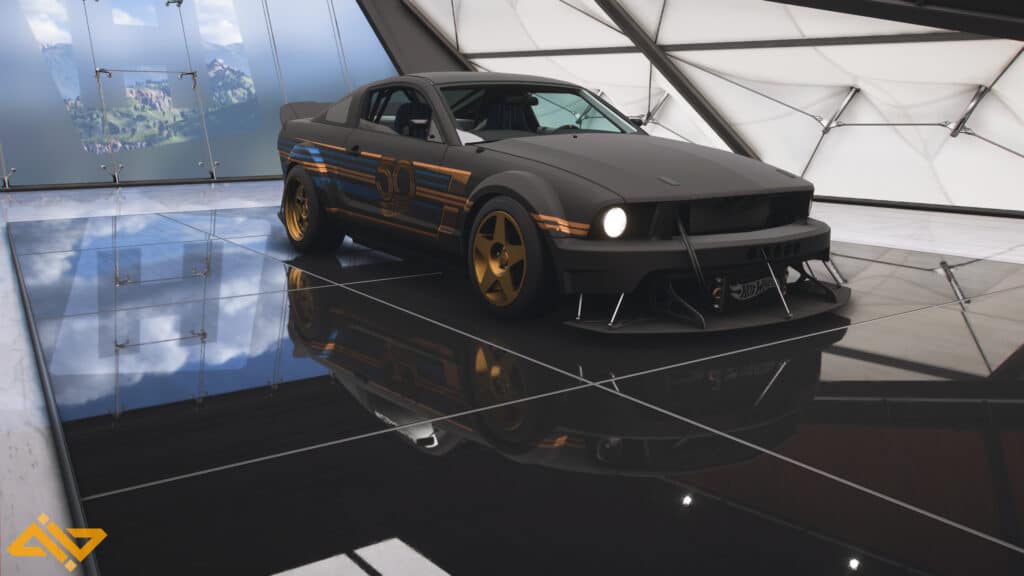 Price: 1,300,000CR ~ (From the Auction House)
Class: S1
Tune Code: 199 200 721 (Drag Tune)
Another Ford variant has been given the Hot Wheels touch. The 2005 Ford Mustang is another strong drag racing contestant in the Hot Wheels lineup. Using the provided drag tune will raise the car to S1 Class.
You get a 5.8L Supercharged V8 monster machine that quickly shifts up to the 5th gear and pushes around 500 horsepower. An overall capable ride to add to your car garage.
2000 Hot Wheels Deora II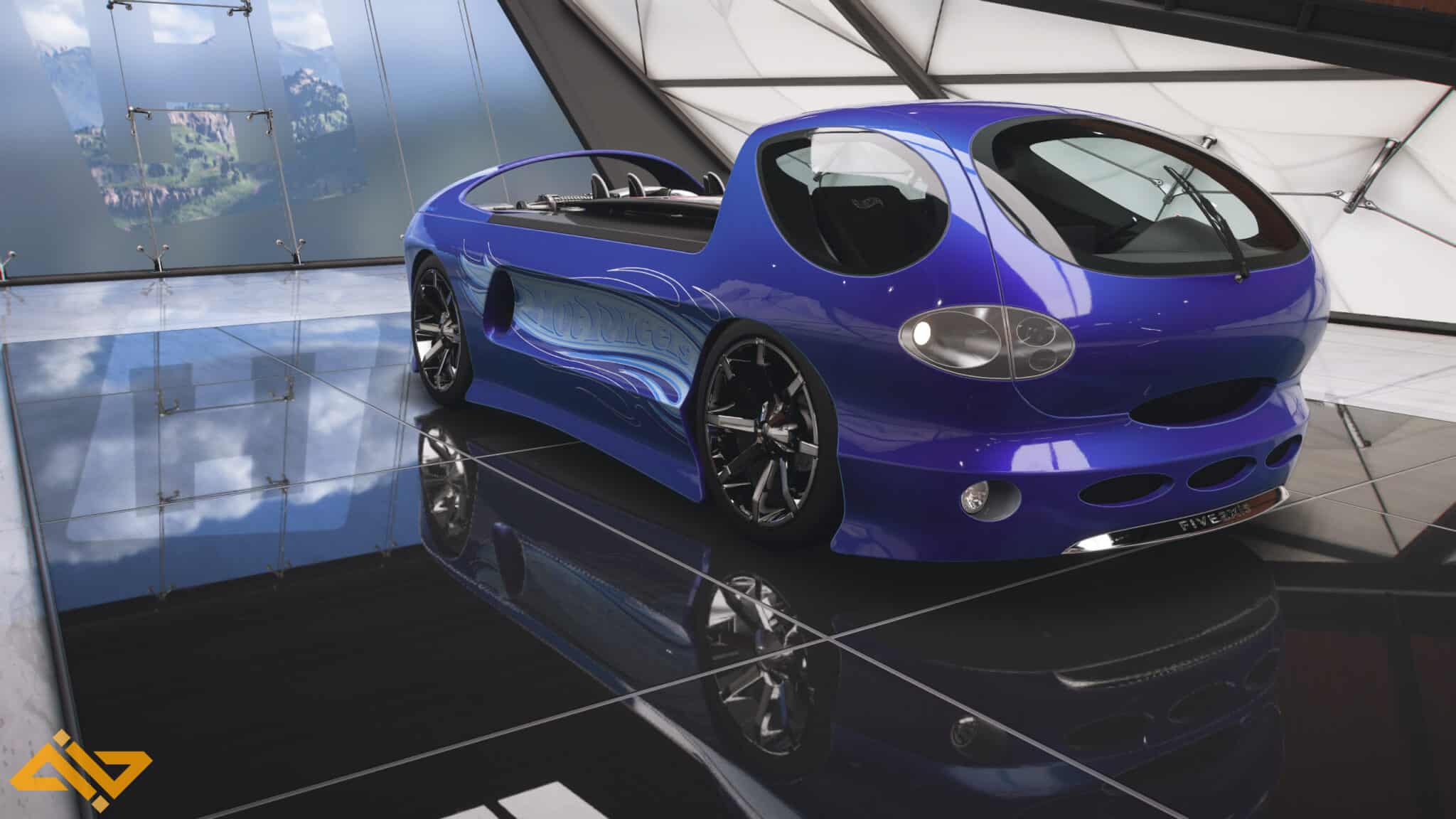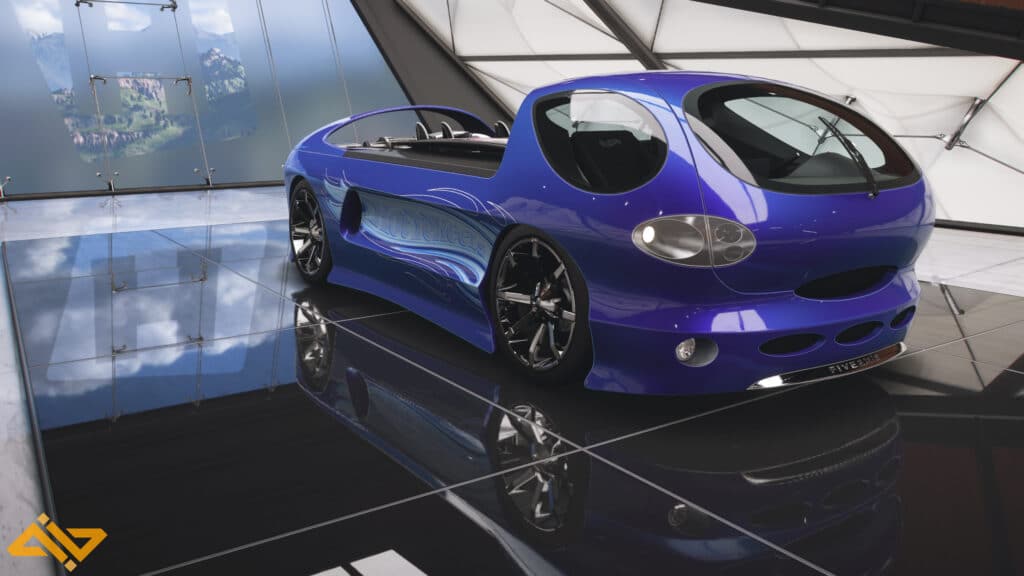 Price: 700,000CR ~ (From the Auction House)
Class: S1
Tune Code: 994787010 (All Rounder – Street)
The Deora II is a funny-looking yet, competent car in Forza Horizon 5. It comes with heaps of horsepower (760, to be exact) & also houses a 5.2L Supercharged V8 engine.
That made us come up with a killer Street Racing tune for this car. With this tune, you can use this car for all kinds of tarmac racing, and be sure that it'll easily thwart the competition. But its not limited to the streets. You can even use it for dirt racing with a slightly different tune.
1969 Hot Wheels Twin Mill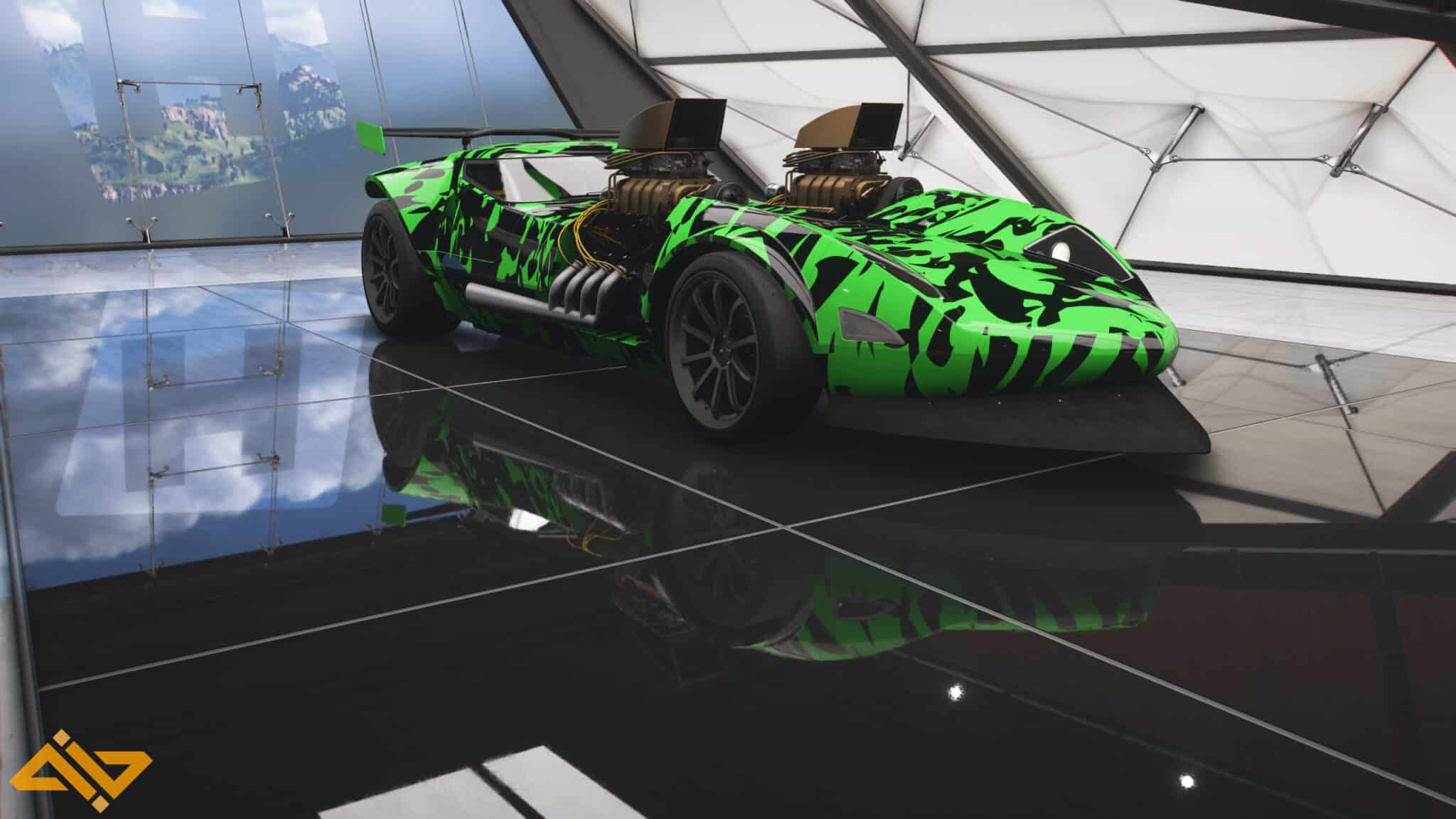 Price: 2,800,000CR ~ (From the Auction House)
Class: S2
Tune Code: 180 362 128 (All Rounder Tunes)
As you can probably see from the image above, this car has a Dual 16.5L V8 engine. And that's not where the absurdity stops, either. You'll be handling a car with 1400 horsepower.
The car's chassis is quite heavy, and it has a 6-speed RWD transmission but even with our optimized tune, it is damn near impossible to keep this car on a leash when traveling at high speeds.
There is no grippy feeling. And you cannot do much with it even if there is a slight turn ahead. The brakes are also not that effective, given the heaviness of the vehicle.
1970 Hot Wheels Pontiac FireBird AM Custom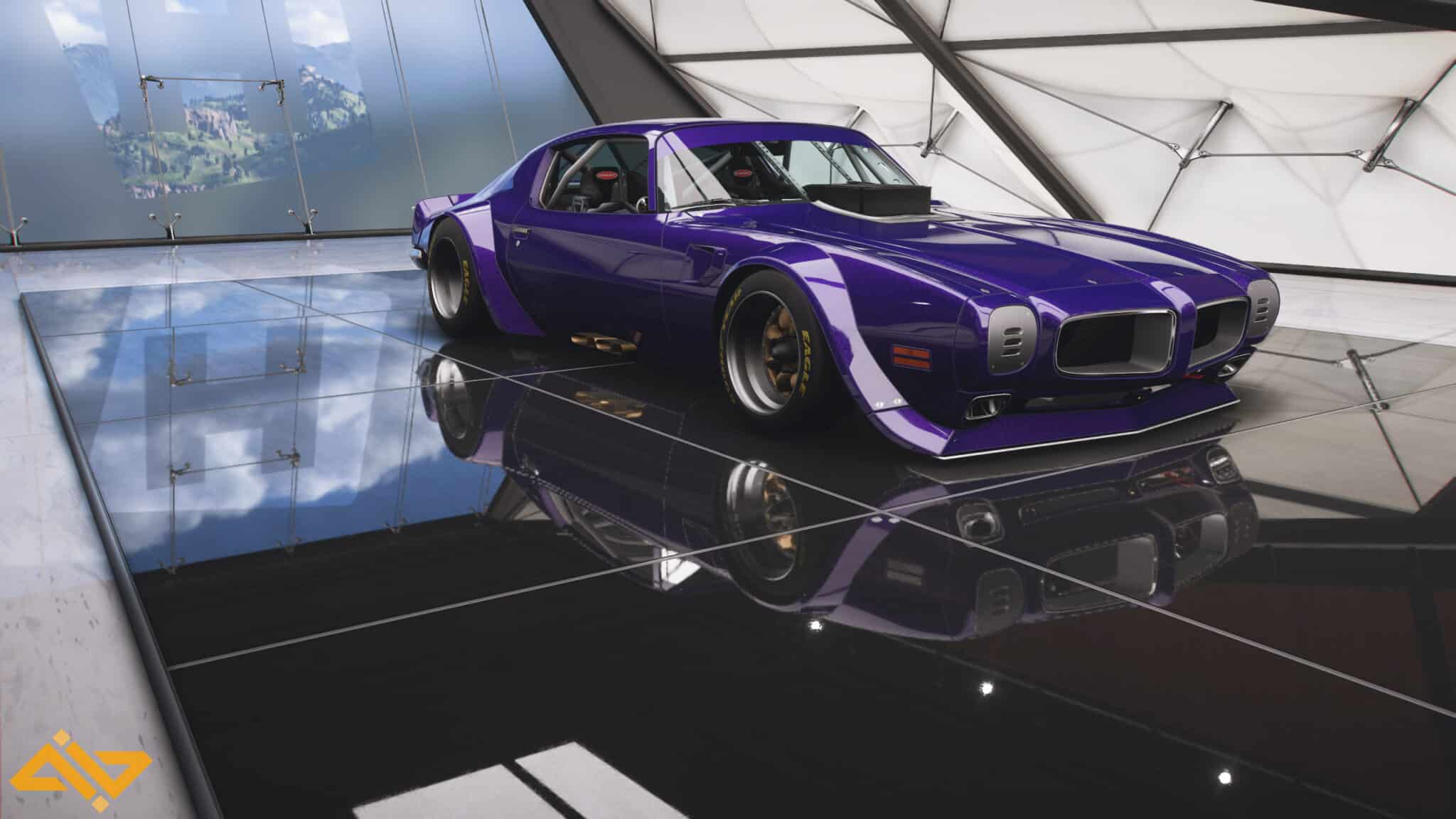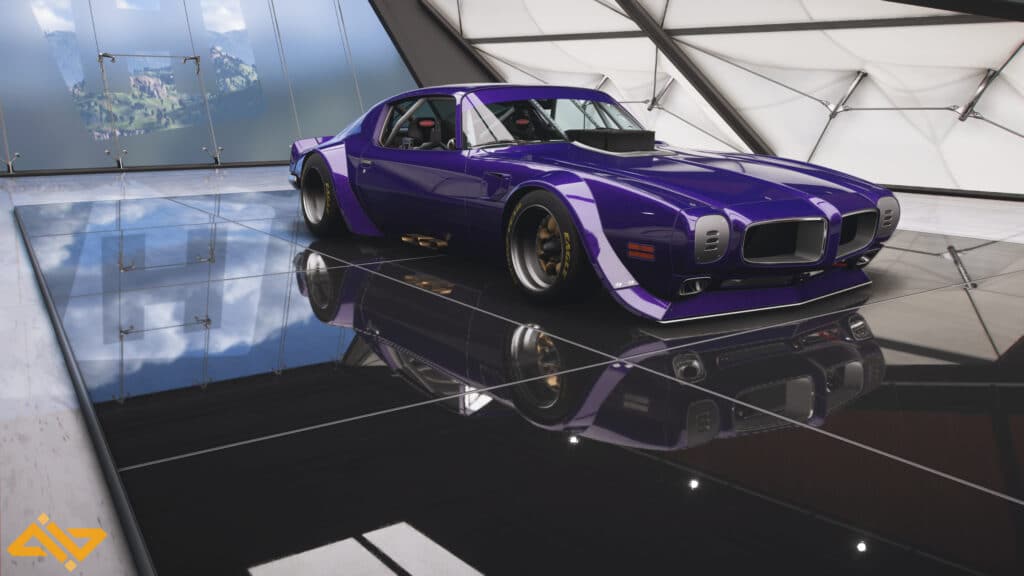 Price: 19,000,000CR ~ (From the Auction House)
Class: S1
Tune Code: 788 449 613 (Anti-Lag Drag Tune)
The last and the most expensive car on this list, Hot Wheels Pontiac FireBird AM Custom is a treat for drag car enthusiasts and those who love wide body kits. You are going to have a hard time acquiring it from the Auction House though.
The last time we checked, it was going for 19 million CR. Use the provided Anti-lag drag tune to dominate the drag racing scene in the S1 Class.
Final Thoughts
Well, these were all the major Hot Wheels Cars you can acquire in Forza Horizon 5. The devs keep adding more of them randomly, and the Hot Wheels collection grows steadily.
We suggest players first figure out what kind of racing they want to do with their new car and then pick a suitable car from this list. Of course, if money is not a problem you might as well buy all of them just to collect them.
Keep having fun on the roads of Mexico, and keep visiting WIG for more informative Forza Horizon 5 coverage.