Once you've learned how to drift in Forza Horizon 5, the next step is finding a ride that suits your drift style and budget. This guide will be a godsend if you are in the same boat. Today, we'll look at the 10 best drift cars in Forizon Horizon 5 for drifters of all skill levels.
We'll mention drifting tunes with all the rides so you can quickly buy the car and apply our tested tunes to start drifting. Some of these cars are easier to handle compared to others, while others are a bit cheaper but offer trickier handling.
Let's get into it without further delay!
Nissan Silvia Spec-R 2000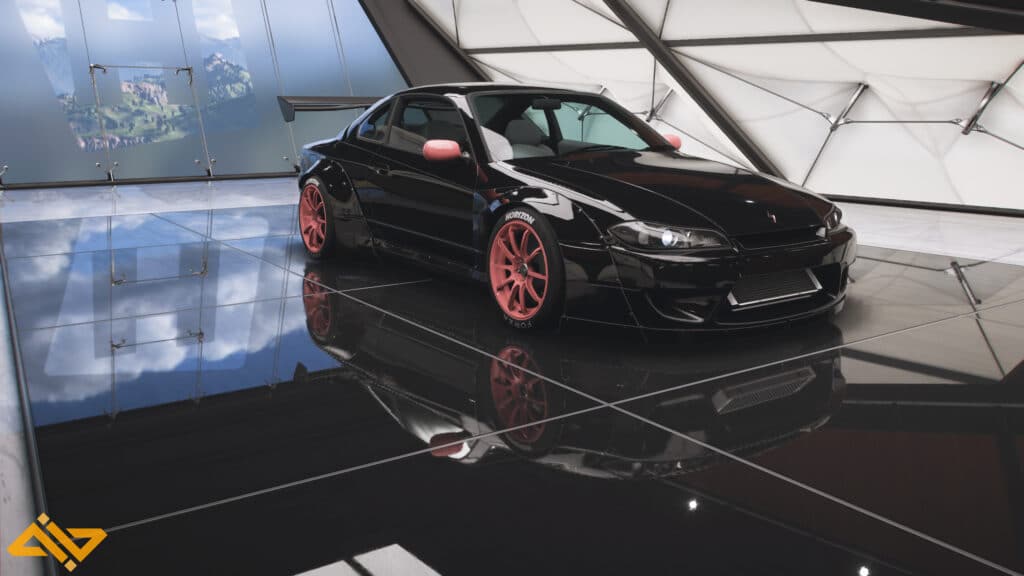 Price: 35,000CR
Class: B
Tune Code: 695 156 256
Of course, the Silvia would appear in a drift car ranking list. The Nissan Silvia Spec-R is one of the best drift cars in Forza Horizon 5. It is a tried and tested drift car often recommended to beginner drifters in FH5.
Use our provided tune to turn it into a drift machine and start practicing your hairpins in it. The car sticks with you throughout the entry and exit of the drift and doesn't lose balance.
The Silvia has a decent steering angle as well, but most beginners can't really push the steering limits anyways. They'll either under or over-steer the car almost always.
BMW 1 Series M Coupe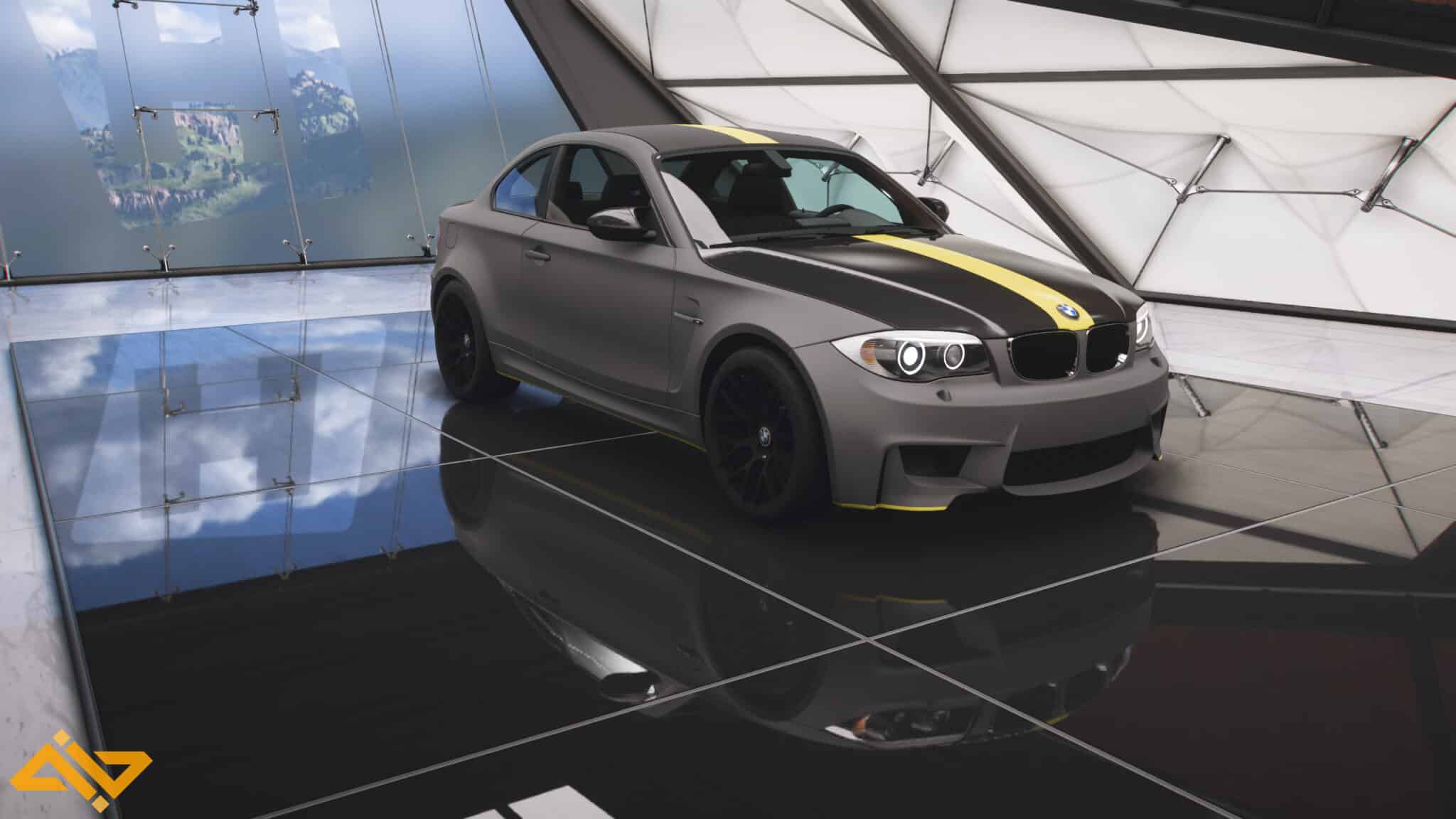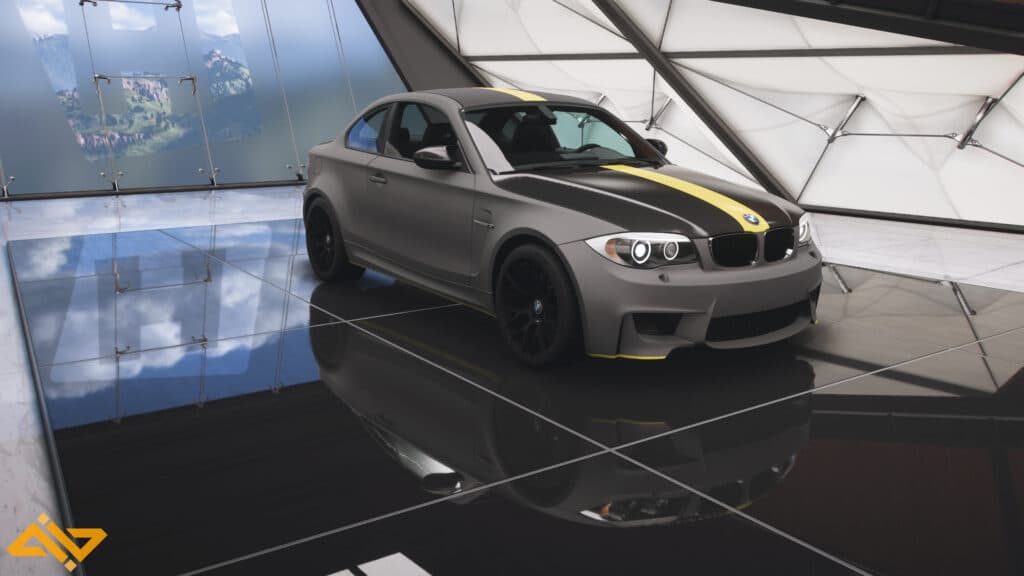 Price: 55,000CR
Class: A
Tune Code: 119 162 938
I recently converted my BMW 1 Series M Coupe into a drift machine and started testing it on the hills to see where it stands. The twin-turbo 3.0L engine, paired with a 6-speed RWD transmission, can do wonders if you install the right tires.
This BMW is also hard to oversteer, making it beginner friendly and a great drift car for people who don't have a boatload of cash to spend.
Formula Drift 34 Toyota Supra MKIV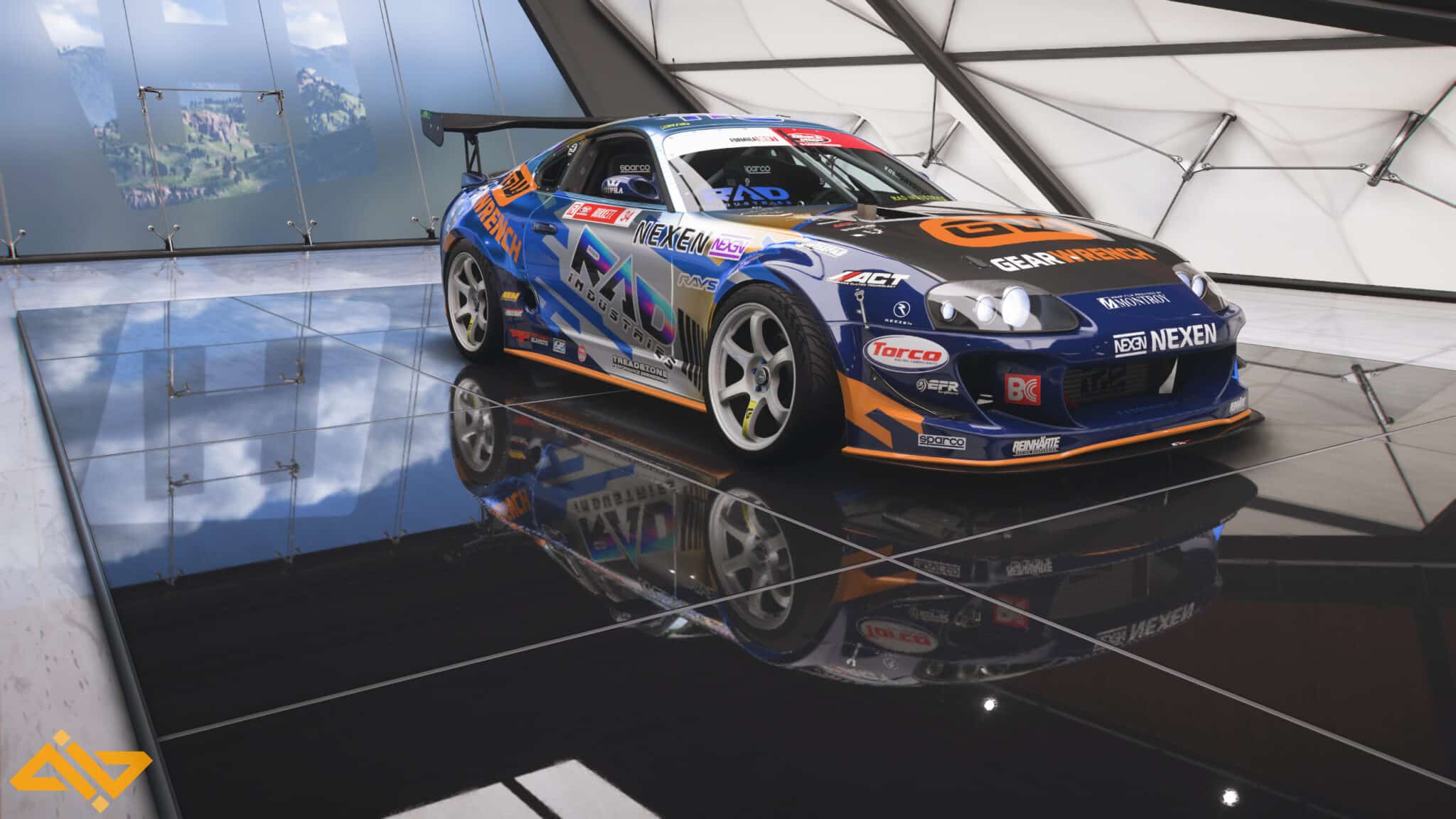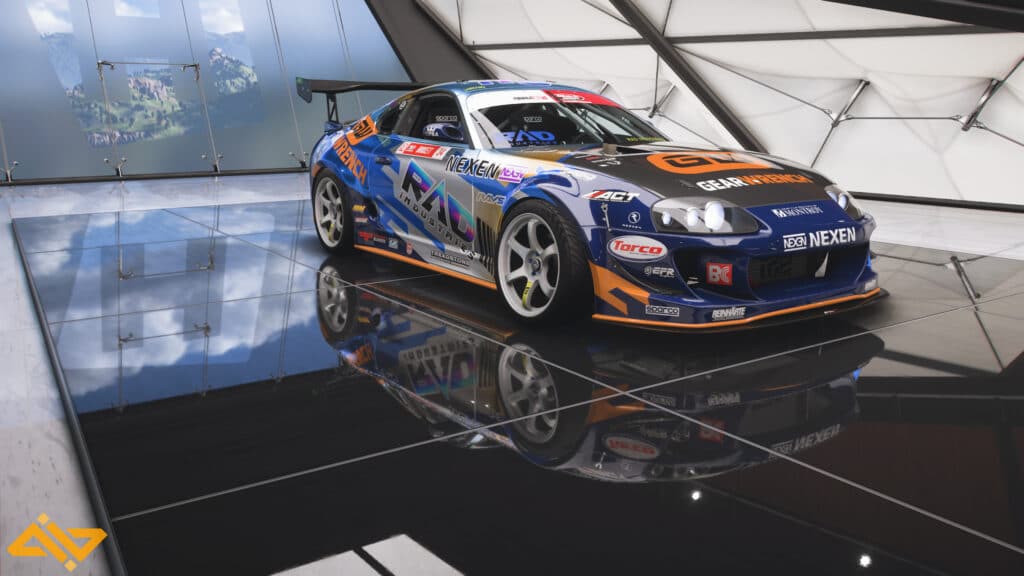 Price: 300,000CR ~ (From Auction House)
Class: S1
Tune Code: 191 404 889
The next one is going to be the Formula Drift 34 Toyota Supra MKIV. It is one of the best drift cars in FH5. It requires the Formula Drift pack to unlock, but the reward you get in return is just as sweet.
The Supra MKIV has an insane steering angle, meaning you can continue drifting and controlling it even when it has turned completely sideways. The car easily slides through any corner or hairpin you can think of. This is the car you get when you want to go big as a drifter.
1957 Hot Wheels Nash Metropolitan Custom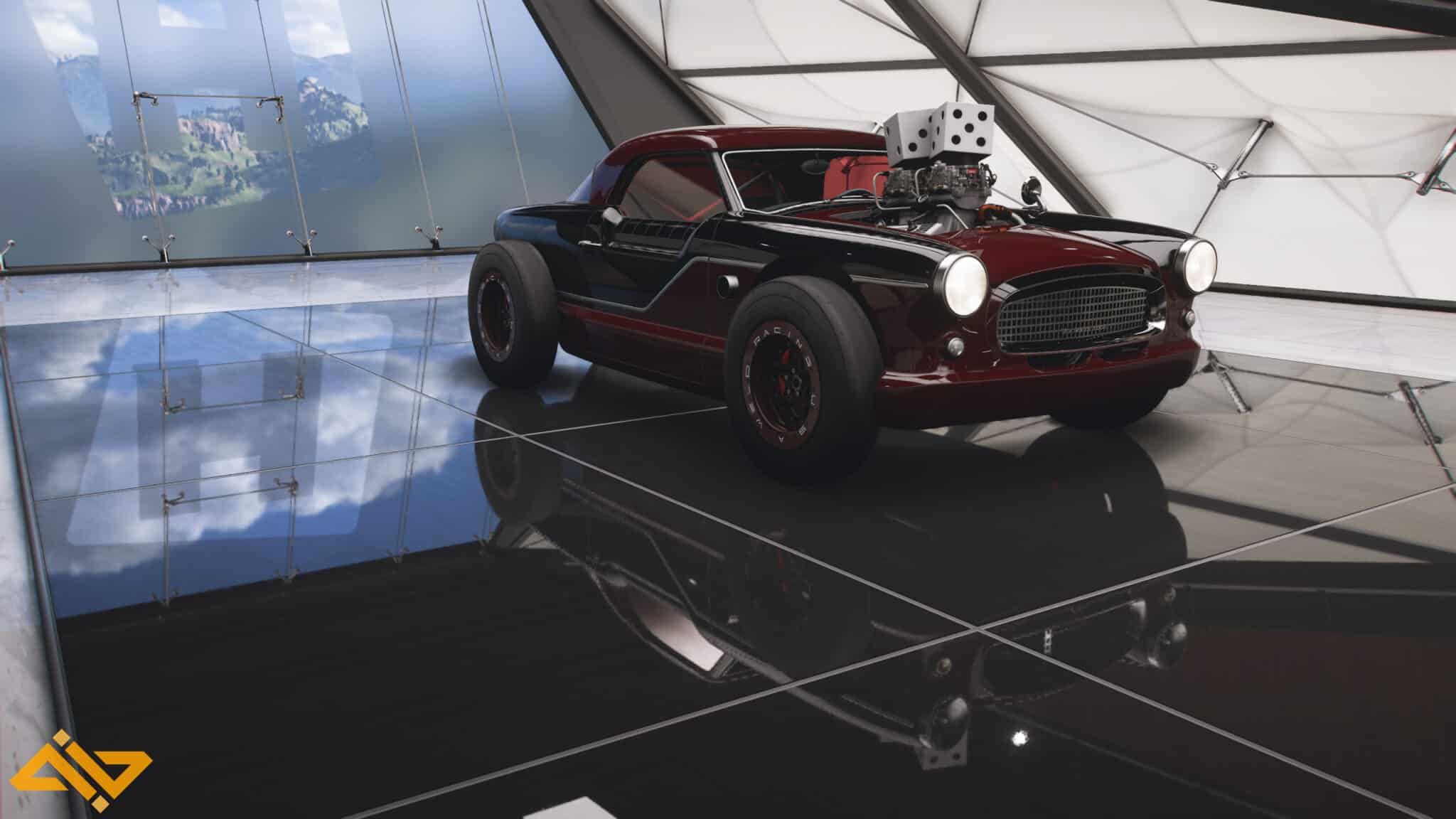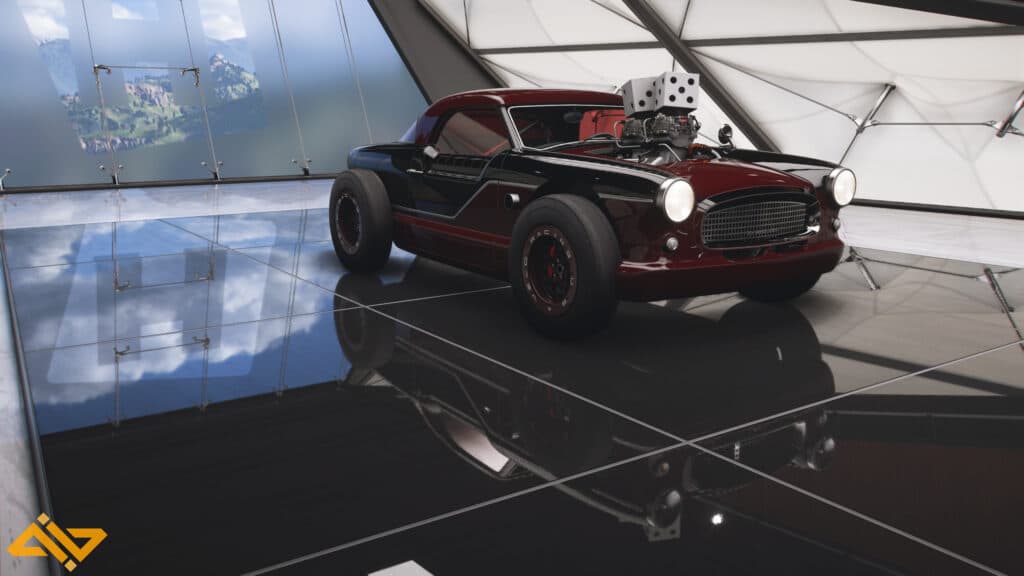 Price: 5,000,000CR (Also requires the Hot Wheels Pack)
Class: B
Tune Code: 110 357 049
Next up, an alternative for the Supra if you don't have or plan to own the FD pack in FH5. The Hot Wheels Nash Metropolitan is as good as the previous car but can be unlocked via the Auction House. You'll be looking at bids around the 5 million range.
Use our provided Drift Tune to make your drifting sessions more enjoyable. The only thing you'll need to keep in check is the car's handling. It steers very quickly, and that can make you oversteer if you are not careful.
1977 Holden Torana A9X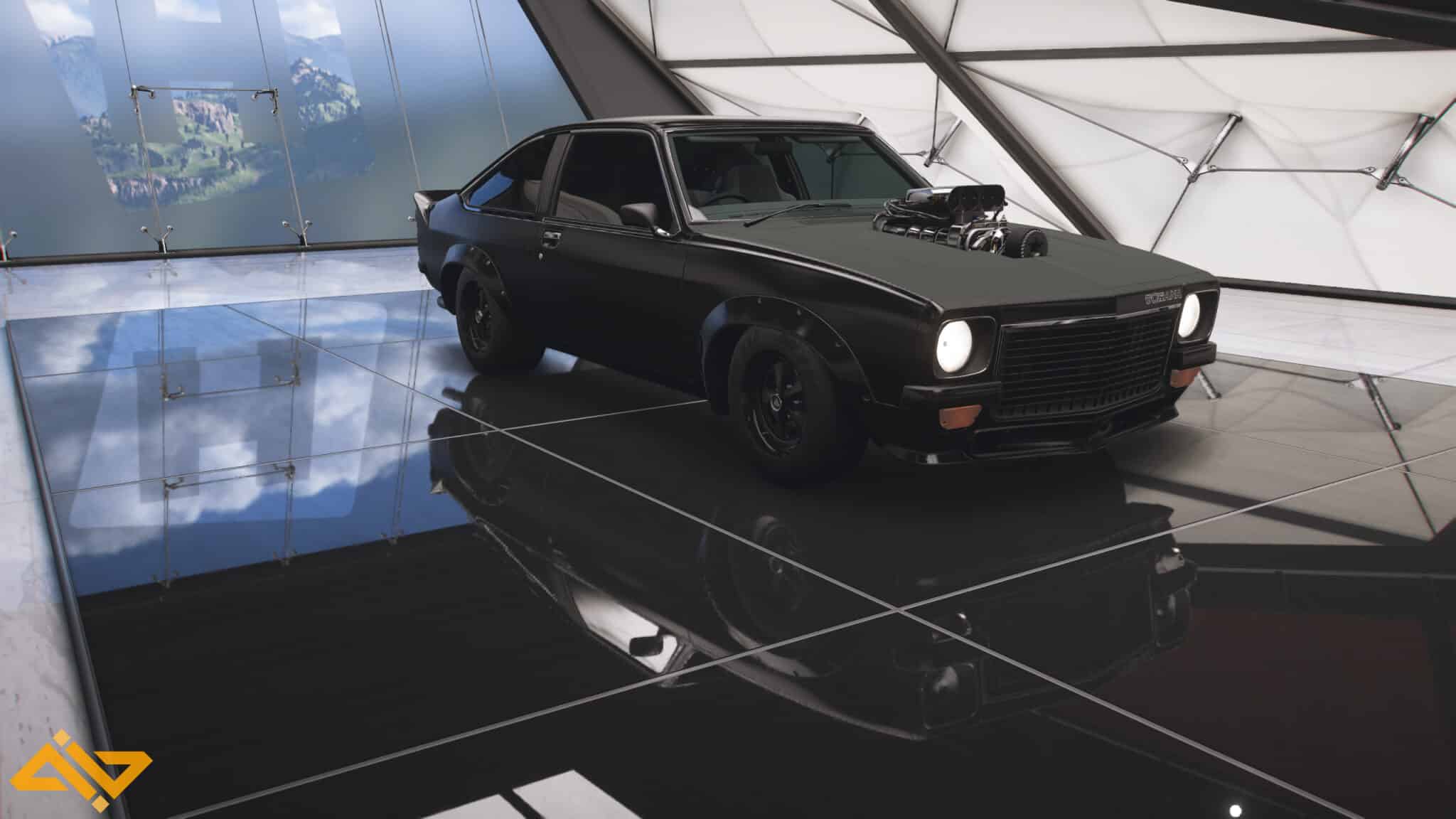 Price: 130,000CR
Class: C
Tune Code: 116 582 755
I saw a friend using the Holden Torana A9X in Drift Adventures recently, and that got me thinking about this vehicle. I decided to build it as a drift car, and sure enough, the results were epic.
It turned out to be an easy-to-drive drift car that would handle any custom map I threw at it. It's not super expensive either, so you could definitely build it for the sake of variety.
Formula Drift 151 Toyota GR Supra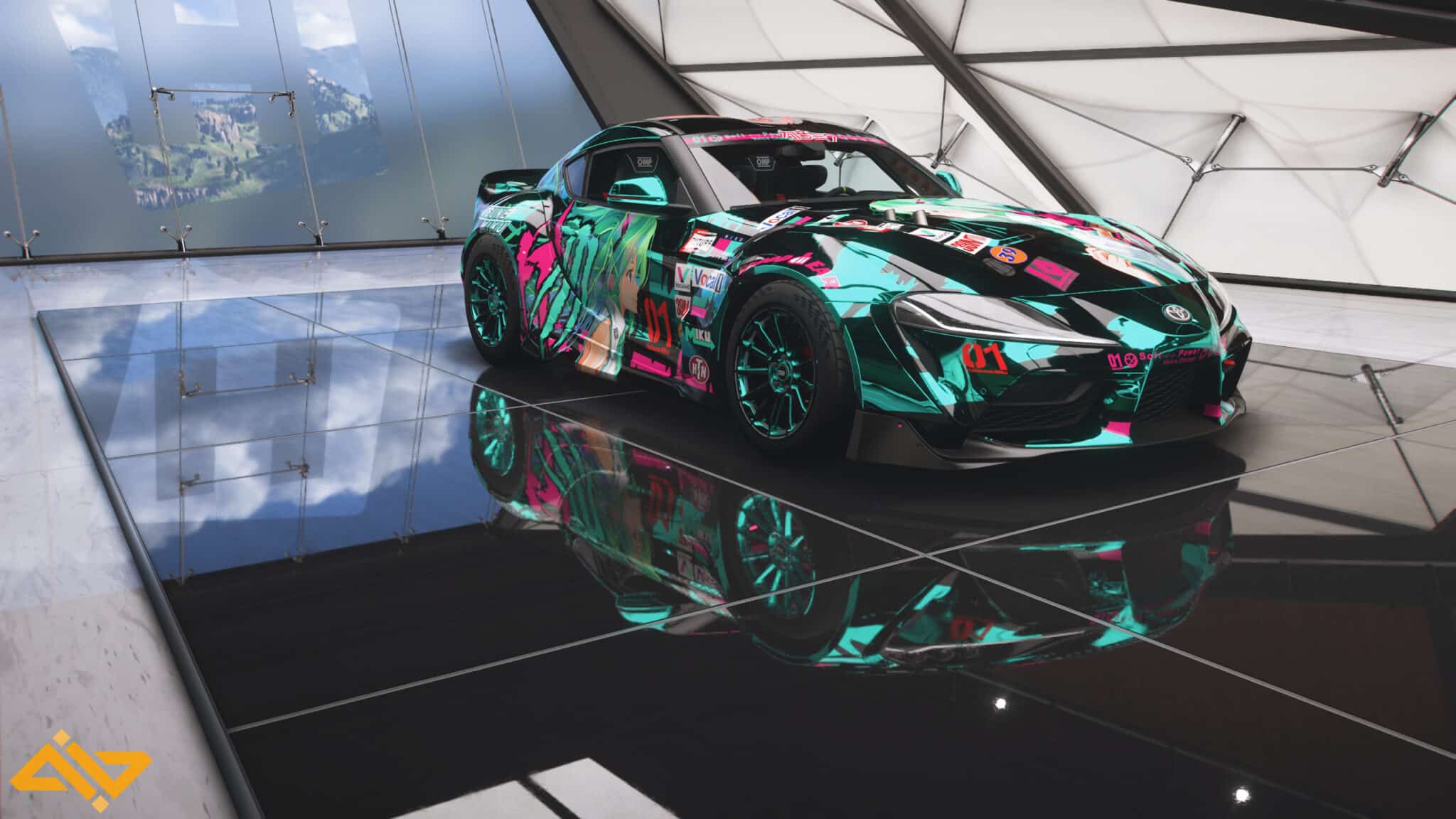 Price: 300,000CR ~ (From Auction House)
Class: S1
Tune Code: 140 564 434
Another Formula Drift car that you can be sure of is an exceptional drift machine. You'll need the Formula Drift car pack to access this beast in-game. But looking at how good the cars in said pack are, if you are a regular Forza player…it could be a good investment.
This Toyota Supra is not only an easy drift car but an overall capable street & circuit racing car as well. It has good straight clearance and very nimble handling around corners. Since this is a drift machine, you can confidently slide through almost any corner.
Datsun 510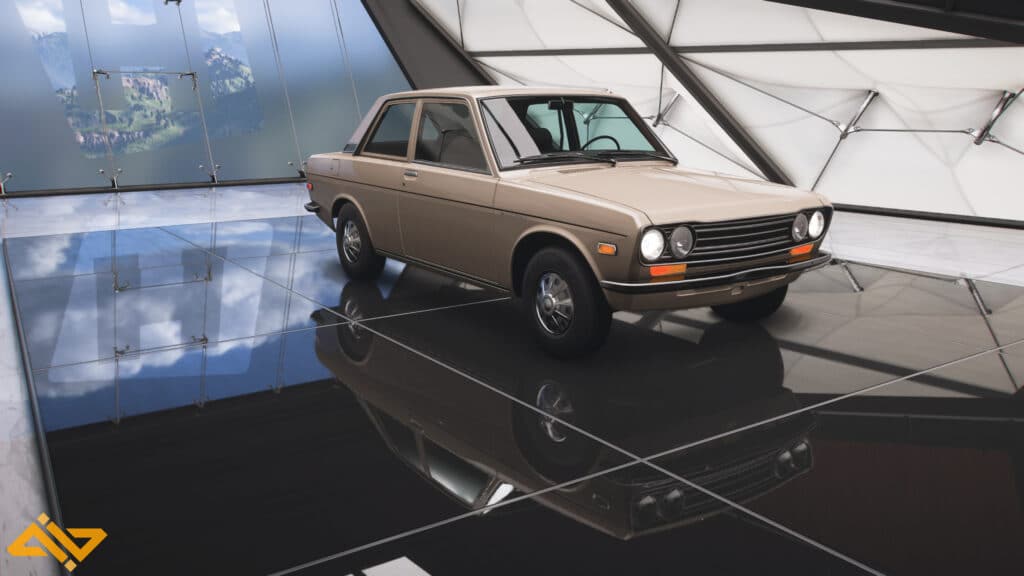 Price: 25,000CR
Class: D
Tune Code: 323 832 028
The Datsun 510 is the cheapest and most friendly drift machine on this list. It is one of those cars that are easy to get into but hard to master. It being on the slower side helps beginners in getting used to it.
Once you've got the basics down, you can change the kit a bit and go bonkers with it. Wall runs and hairpin turns are a joy to maneuver in this car.
Toyota Sprinter Trueno GT Apex 1985
Price: 4,800,000CR ~ (Auction House)
Class: D
Tune Code: 161 673 843
The Toyota Trueno GT Apex is an iconic drift machine that is worthy of being mentioned on all drift car ranking lists. Some people consider this to be the best drift car in FH5.
There are countless body kits for the car, and everyone tries to one-up the other with their drift build. The tune code we have mentioned is well-tested and will yield good results on all drift tracks.
The car costs a pretty penny, and even if you have the money, buying it from the auction can be tedious because of auction snipers. You'll be spending around 5 million on it. (Price keeps fluctuating).
Toyota GR86 2022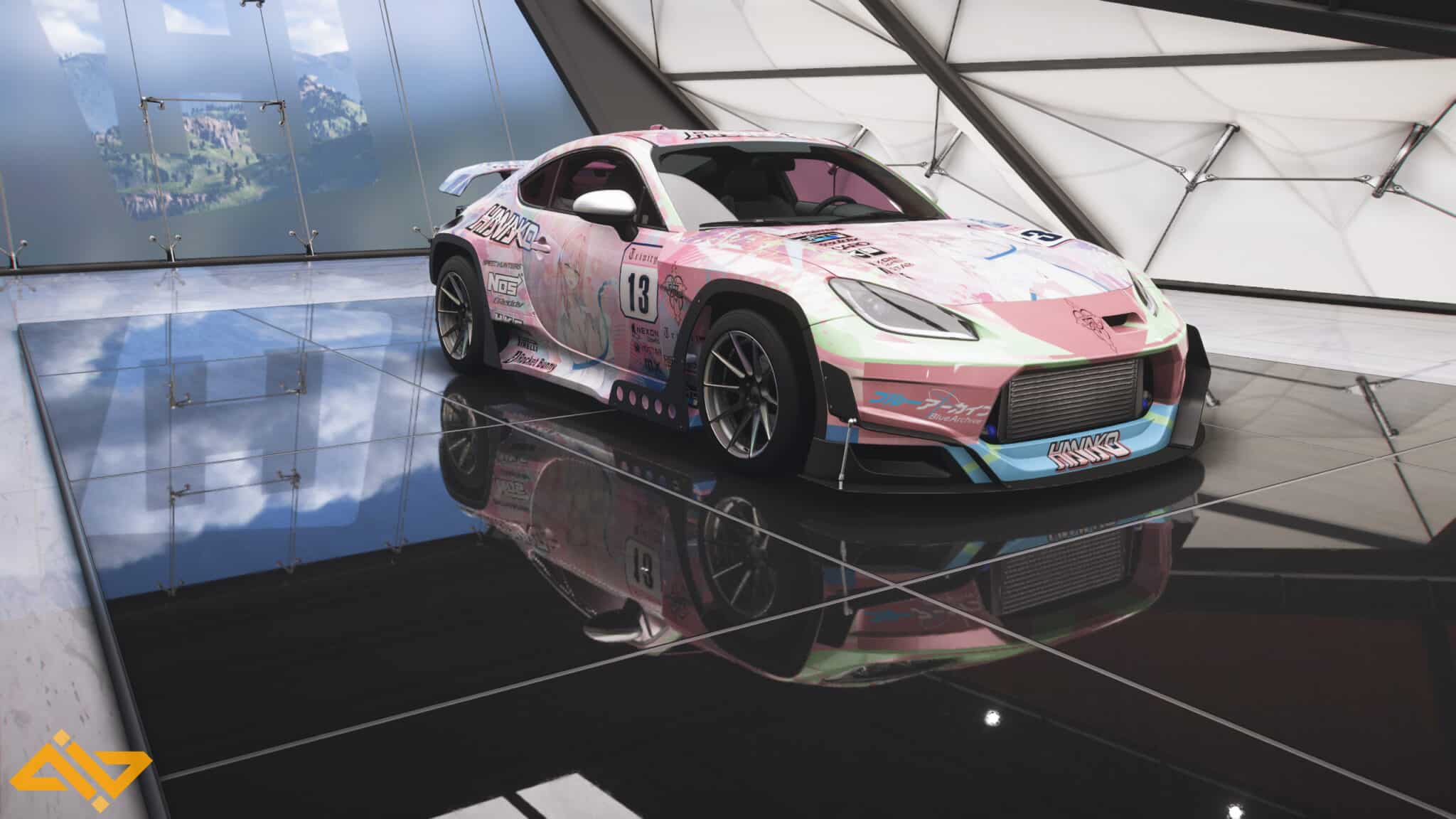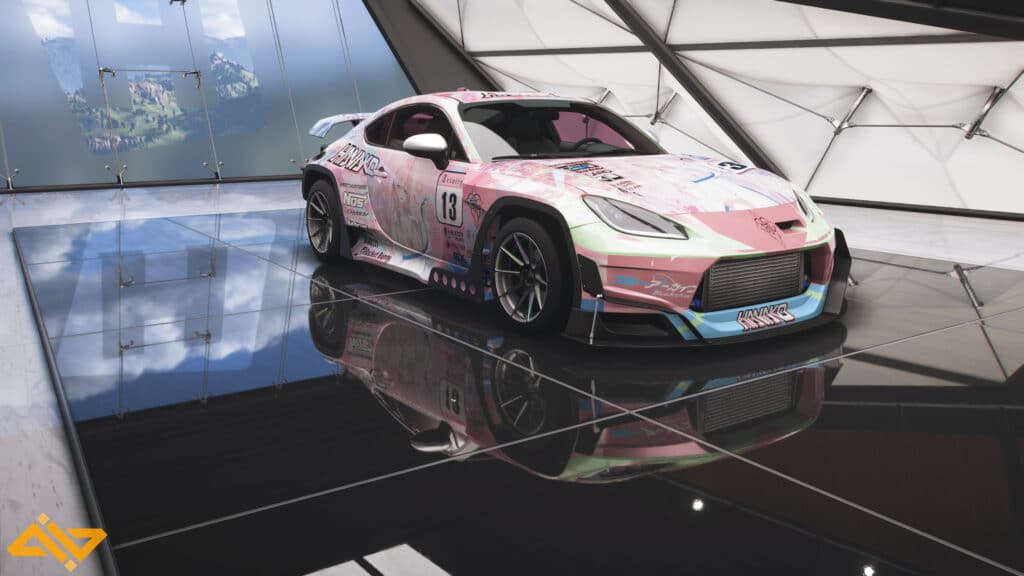 Price: 250,000CR ~ (Auction House)
Class: B
Tune Code: 555 269 997
Recently added to the game, The Toyota GR86 quickly became a well-known drift machine. Players are having fun with different wide kits and drift builds as the car is very easy to handle and has great steering angles like the FD cars.
It was super easy to maneuver on the mountains, and the tail remained on the edge of the corner throughout my entry and exit out of the drift.
Nissan Fairlady Z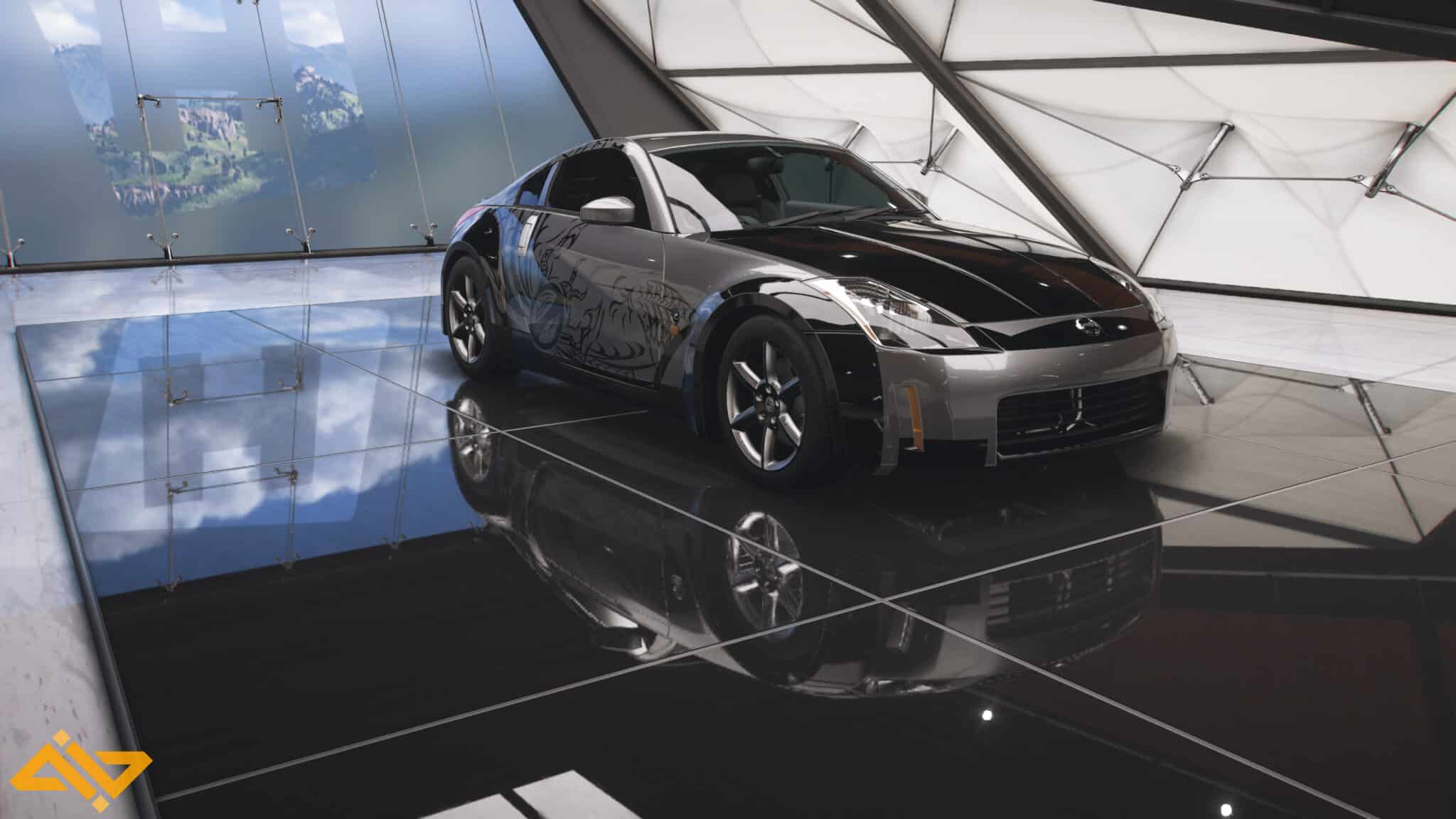 Price: 35,000CR
Class: B
Tune Code: 121 861 588
The final entry on this list of the best drift cars in Forza Horizon 5 is going to be the Nissan Fairlady Z, A relatively slow but easy-to-handle drift machine. The included tune code also comes with a Rocket Bunny widebody kit.
The third and fourth gears are quite long, considering it's a slow car, and you'll enter corners at a relatively slower speed. You should be able to maintain decent lines since the power does not get out of hand.
I have been recommending the Nissan Fairlady to all my friends, and they have also given it the drift pass. Just apply our tune and then make a good preset out of it.
Final Thoughts
These were the 10 best drift cars according to us in Forza Horizon 5. You are welcome to change up the gear ratios, suspensions, and whatever else you feel in our tunes to make them your own.
We recently covered the best drag cars in FH5 as well. You can go check that out if it intrigues you. Besides that, there are dozens of other informative Forza guides on WIG, so go check them out if you like this guide.