We've talked a lot about the fastest cars in FH5. But many players are interested in the off-road side of the game and want to dominate those categories. This guide will be perfect for them as we talk about 8 of the best off-road cars you can drive in Forza Horizon 5.
We've tried to include a diverse catalog of cars, fitting different car classes, playstyles, and race types. You'll definitely come across a vehicle that matches your taste and budget and drives well too. You can check our ranked list for the Best Rally Cars in FH5 before reading further if rally racing interests you.
Let's take a look at some off-road cars now!
Mercedes-Benz AMG CLK GTR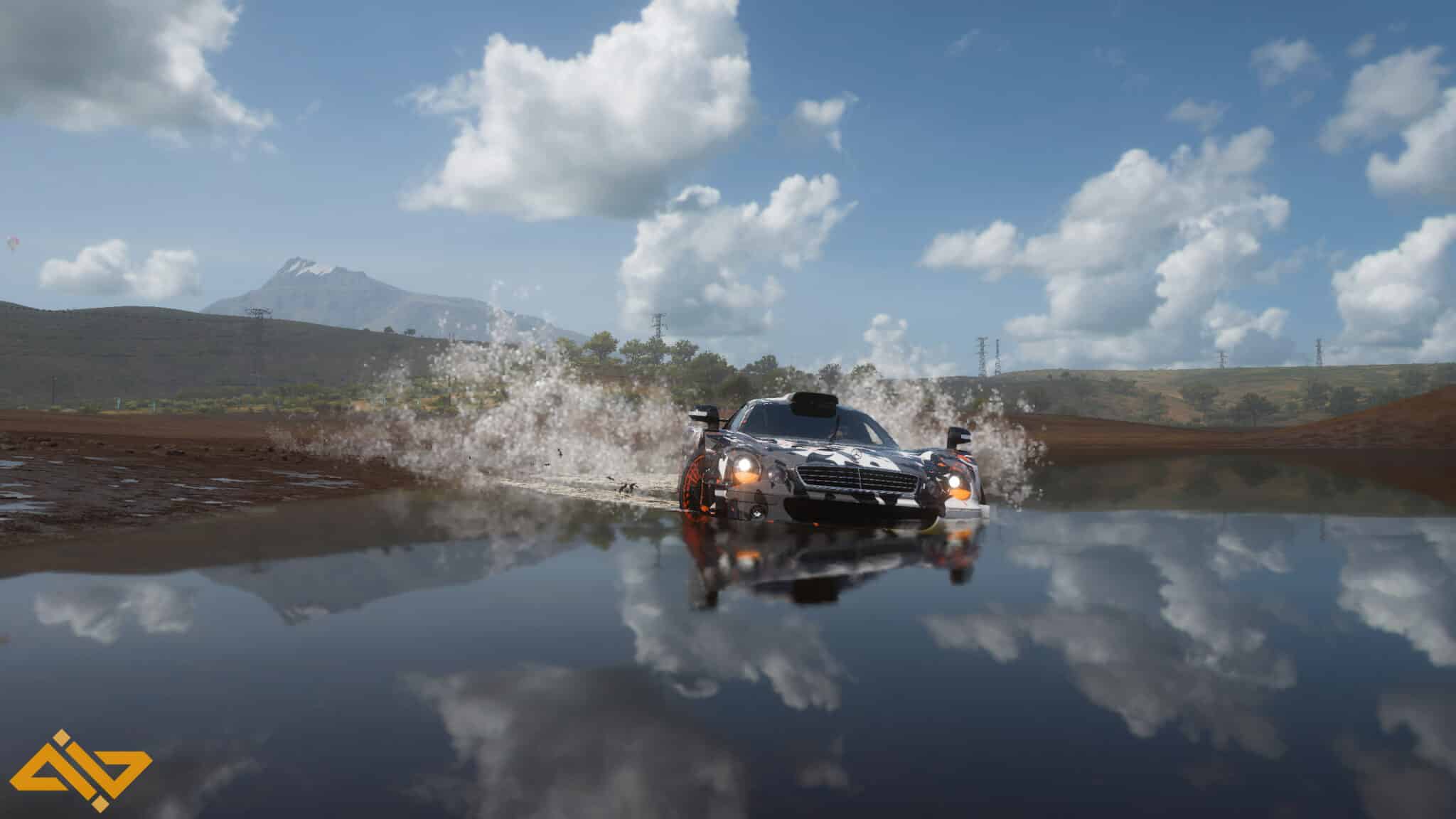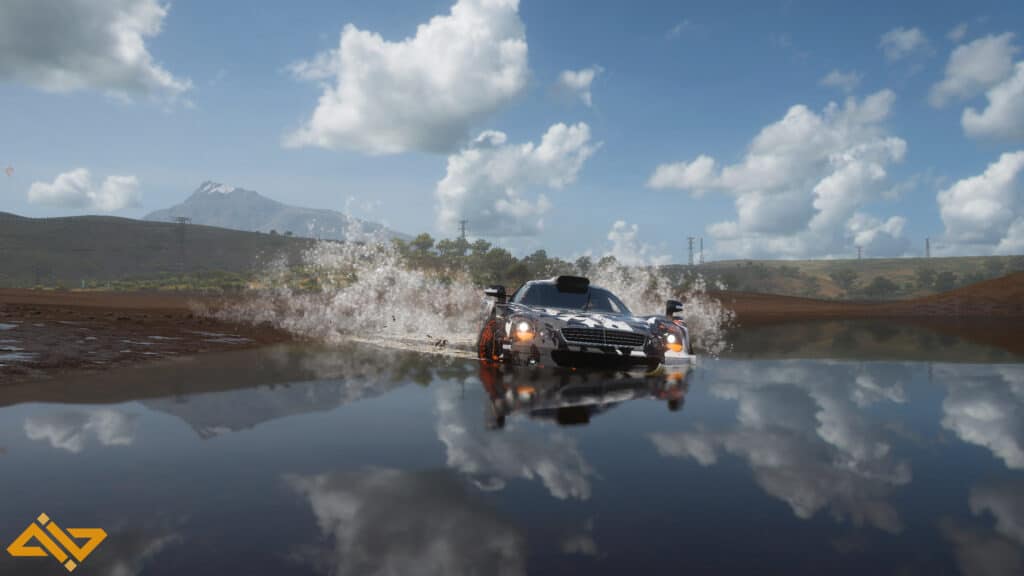 Price: 2,000,000CR
Tune Code: 110 308 116 (Dirt/Rally/Cross Country – Fastest S2 dirt car on most tracks)
Class: S2
We can't get enough of the Mercedes-Benz AMG CLK GTR. Previously featured in our ranked list of the best S2-Class cars in Forza Horizon 5, this classic supercar returns as the best overall Off-road car in FH5.
You can use it for dirt, rally, cross country, jungle racing, and whatever else you can think of doing away from the tarmac. We've provided a tuning code that makes it an even better car for off-roading in FH5.
It's good for catching up to opponents in straights and even handles turns well. You'll feel confident driving this beast on any dirt track.
1986 Hoonigan Ford RS200 Evolution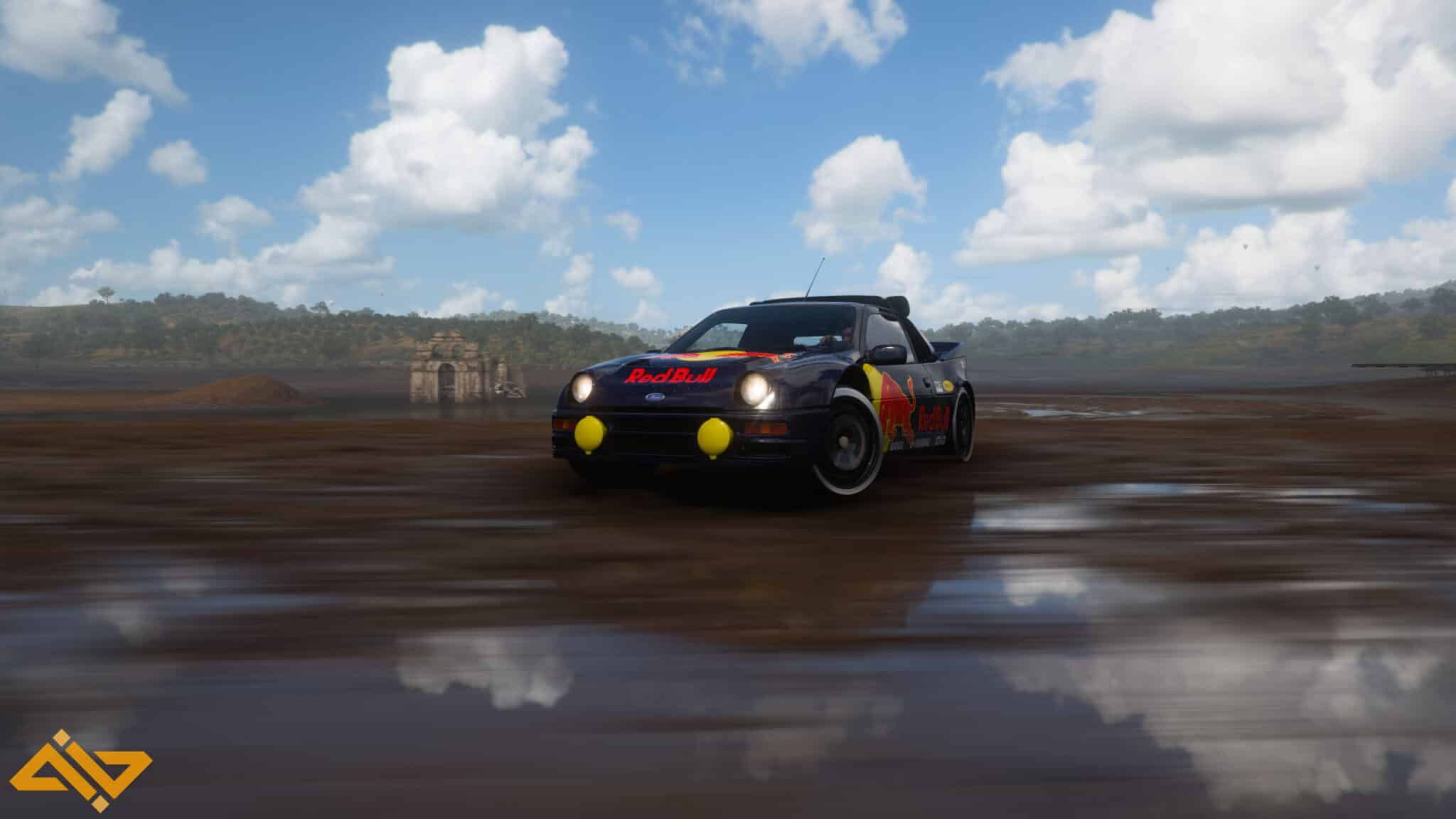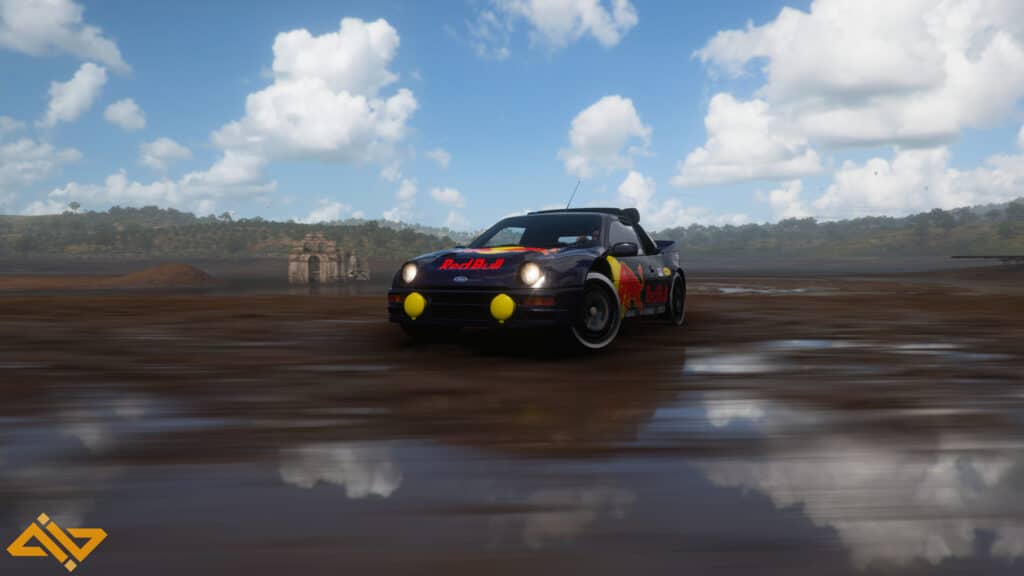 Price: 500,000CR
Class: S1
Tune Code: 147 295 365 (S1 Rally Focused)
The 1986 Hoonigan Ford RS200 Evo is as good as the Merc. we just talked about. As we've said multiple times, this car is ridiculously good for Rally racing in FH5.
You'll get off the starting line immediately without any lag. It doesn't understeer in corners and has excellent acceleration and top speed as well. What else is there to look for in an optimal off-road car? Players who dominate the S1 Rally Leaderboards drive the Hoonigan RS200. You could call it a "meta car" as well.
Dodge Viper ACR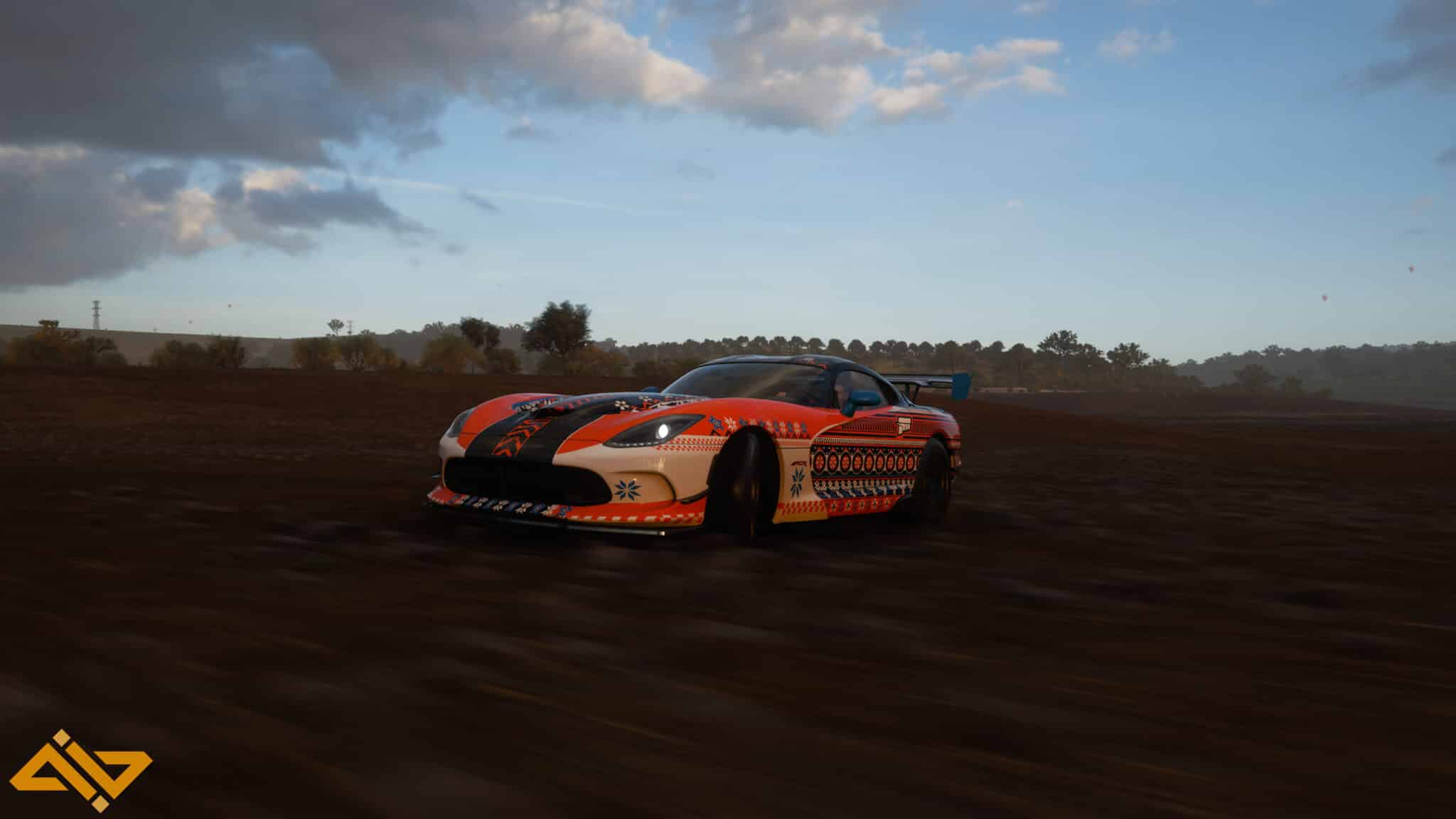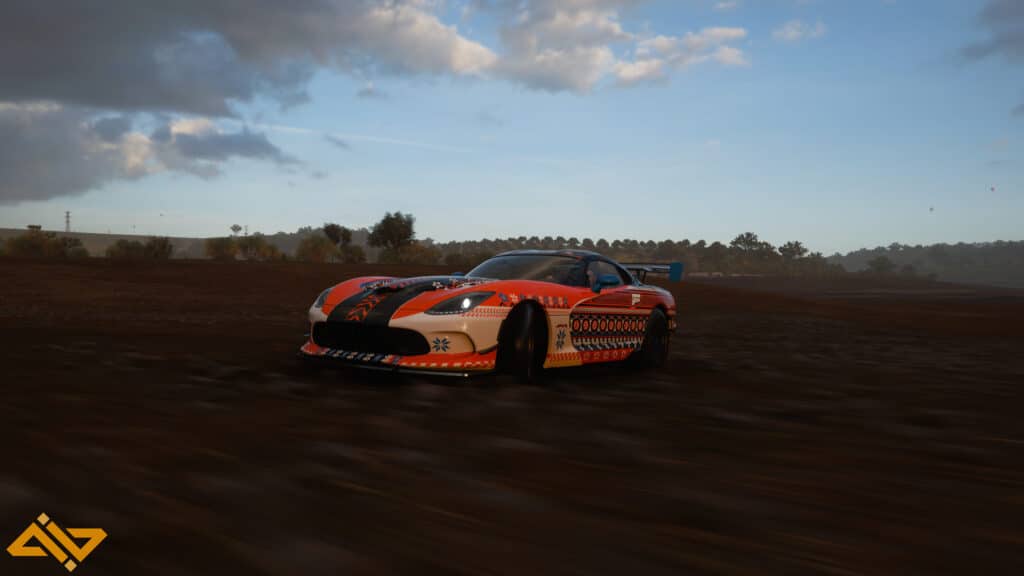 Price: 150,000CR
Class: S1
Tune Code: 248 815 114 (Mixed // Very Good on All Kinds of Dirt Tracks)
Have you ever thought an American race car could do soo well in off-road racing? Well, the Dodge Viper ACR surprised us as well. Fitted with off-road tires and some other dirt-focused tweaks, this car becomes an incredible option for Rally racing and roaming around off-track in FH5.
It's quite cheap and can even be customized to become a good Street racing car as well. You should own an ACR, as it will be a multi-purpose & valuable addition to your car collection.
Jeep Trailcat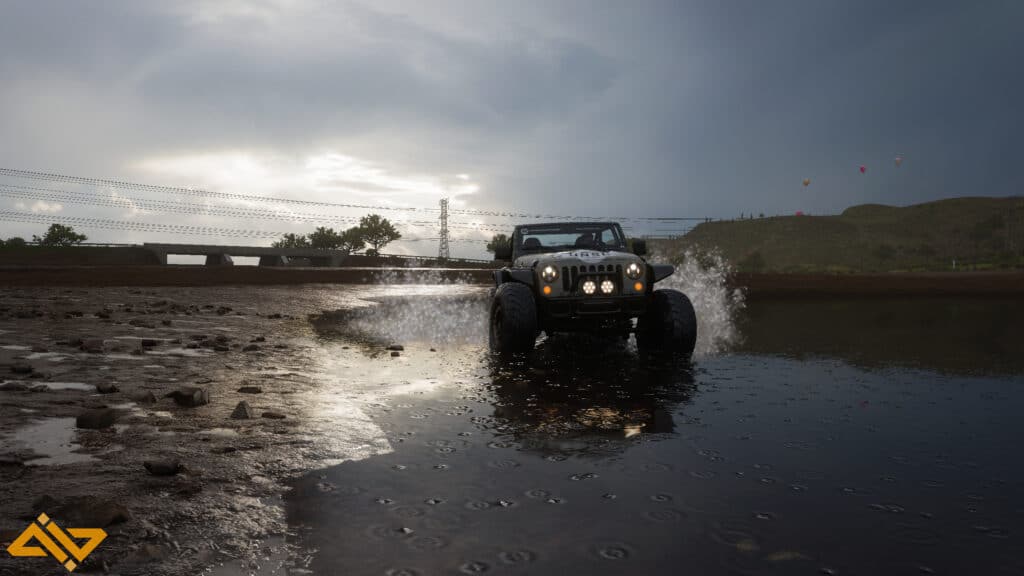 Price: 75,000CR
Class: A
Tune Code: 143 796 153 (Cross Country / Dirt)
If we move away from cars and talk about some viable Jeeps for off-roading in FH5, the first vehicle that comes to mind would be the Jeep Trailcat.
You just can't beat the Trailcat in extreme off-roading. It is good for racing in the desert, cruising through the thickest jungles in Mexico, driving on top of a lava mountain, or performing off-road stunts.
Use the provided tune code to make the Trailcat much faster and enable it to compete in Cross Country races.
2004 Mitsubishi Lancer Evolution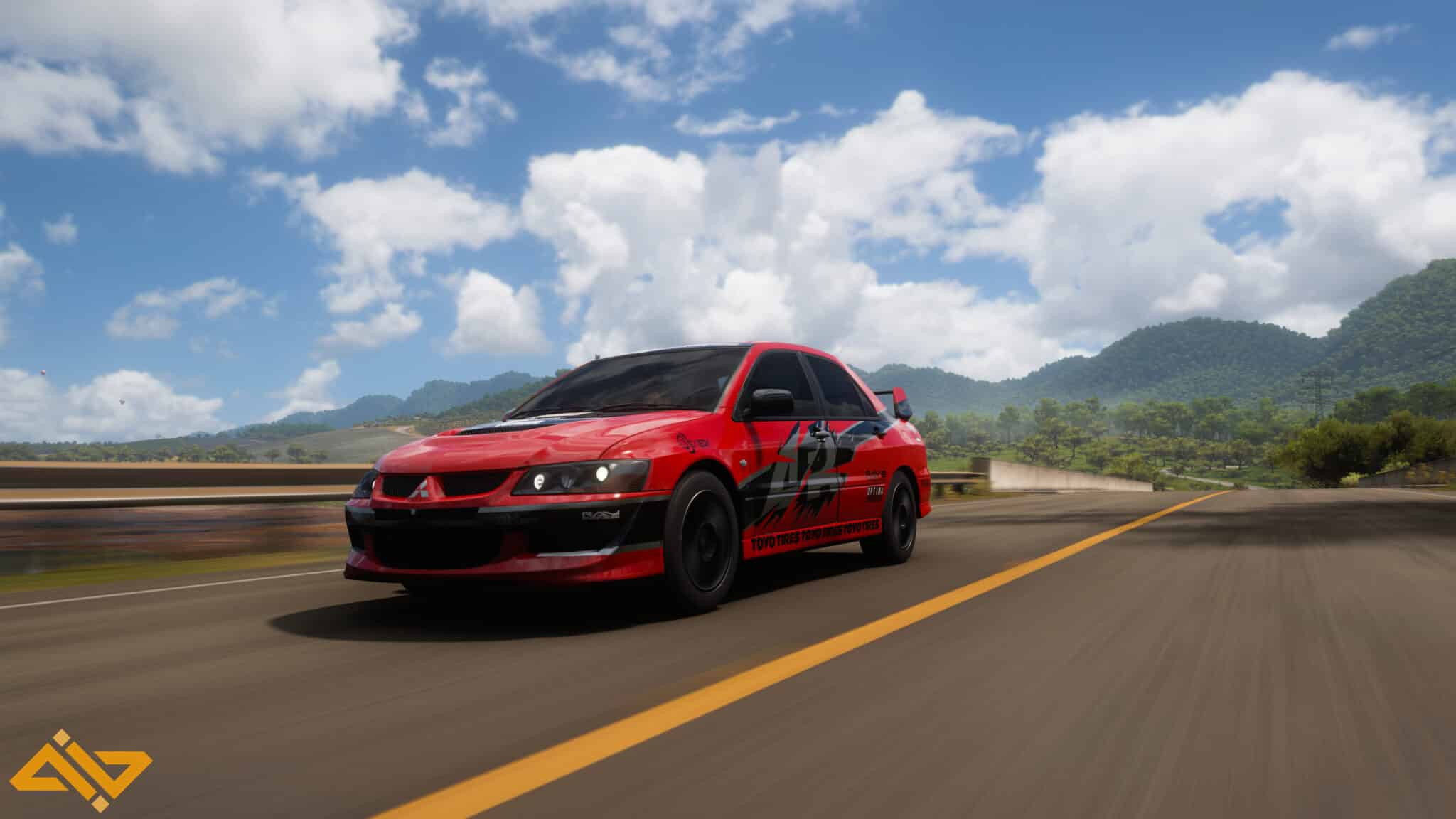 Price: 31,000CR
Class: A
Tune Code: 113 983 173 (Anti-Lag Rally Focused)
Moving on to #5, The 2004 Mitsubishi Lancer Evolution earns this spot as an A-Class Rally car that does well on both tarmac and dirt tracks. This JDM car can be used in its stock state for almost every activity in the game.
You probably need to change the suspension and tires to make it even more dirt-friendly. We always suggest testing each car's stock state before tinkering with the stats and parts.
The provided tune code also ensures that you get off the starting line as smoothly as possible and that there is no lag in your Lancer's power delivery.
1974 Toyota Celica GT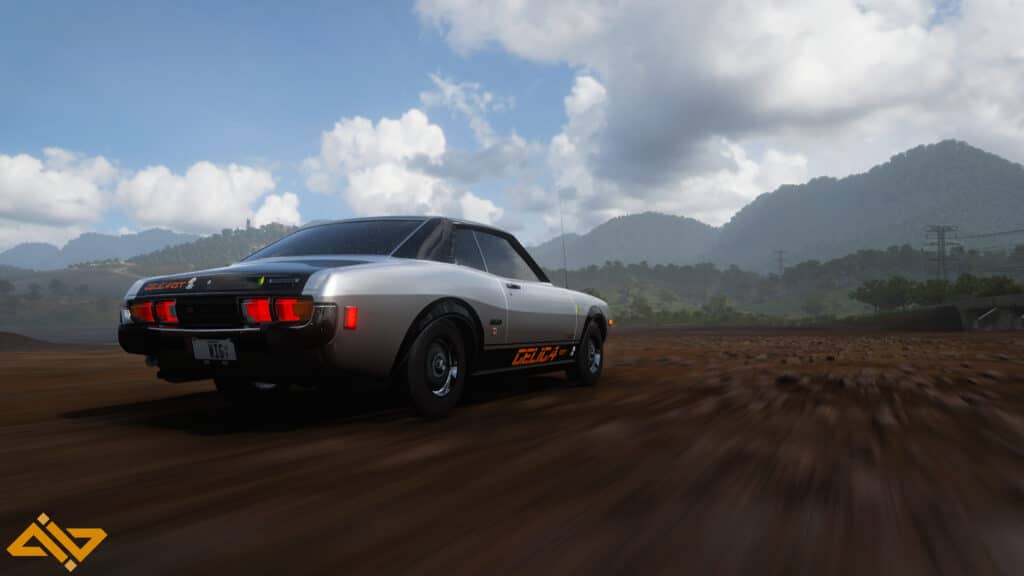 Price: 20,000CR
Class: D
Tune Code: 160 376 146 (Off-road Tune)
Toyota Celica GT is the oldest car we've included in this list. It is a classic and a community favorite off-road car for Rally and Cross-Country racing. You can get the Celica for 20,000CR and tune it in a variety of ways.
We'll be focusing more on the off-road build for this guide. You can even make a decent drag racing car out of it. In its stock state, the Celica hails in the D-class, but you can find tunes that will take it up to S1-Class and give you a major performance boost.
Jeep CJ5 Renegade 1976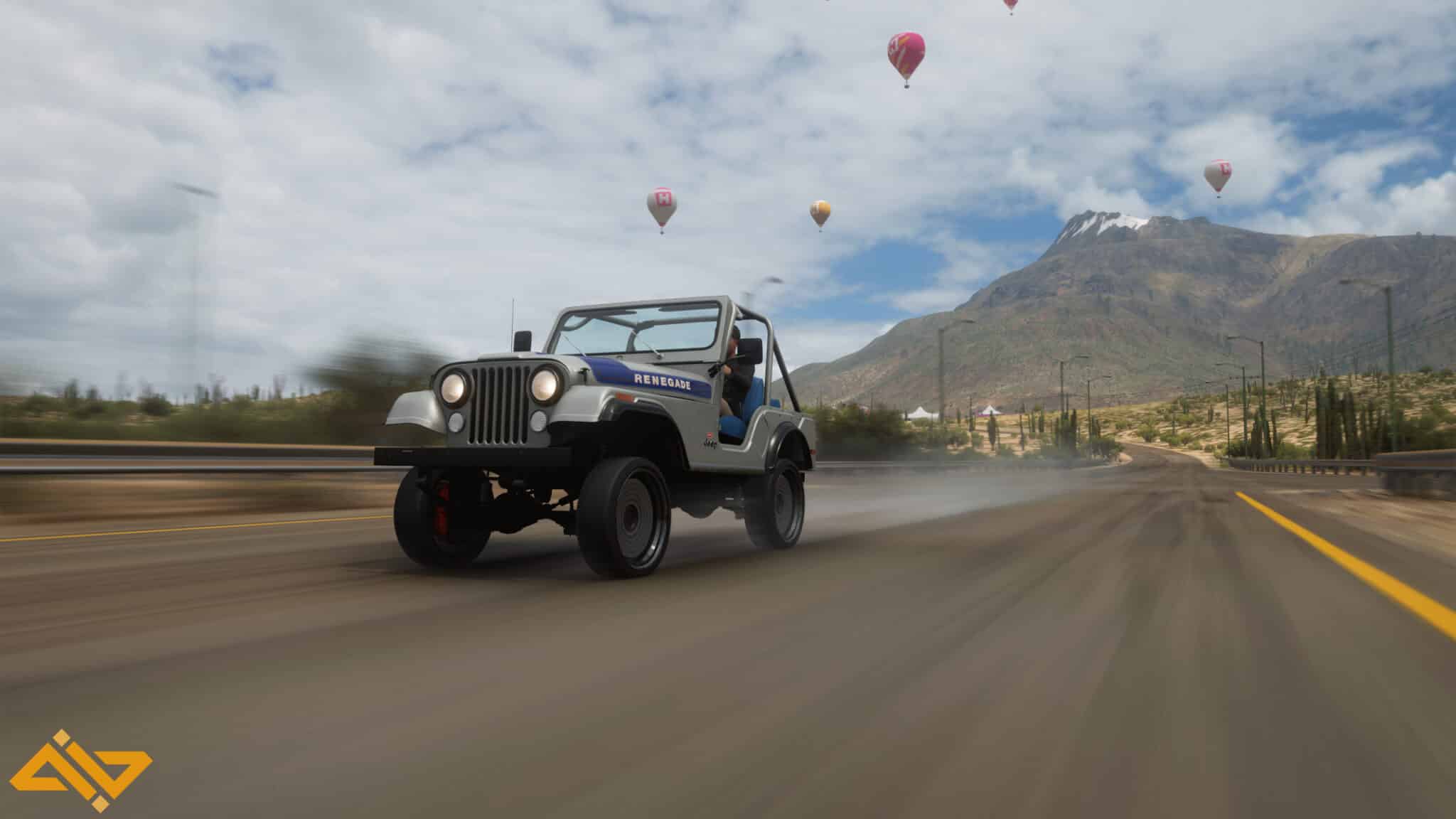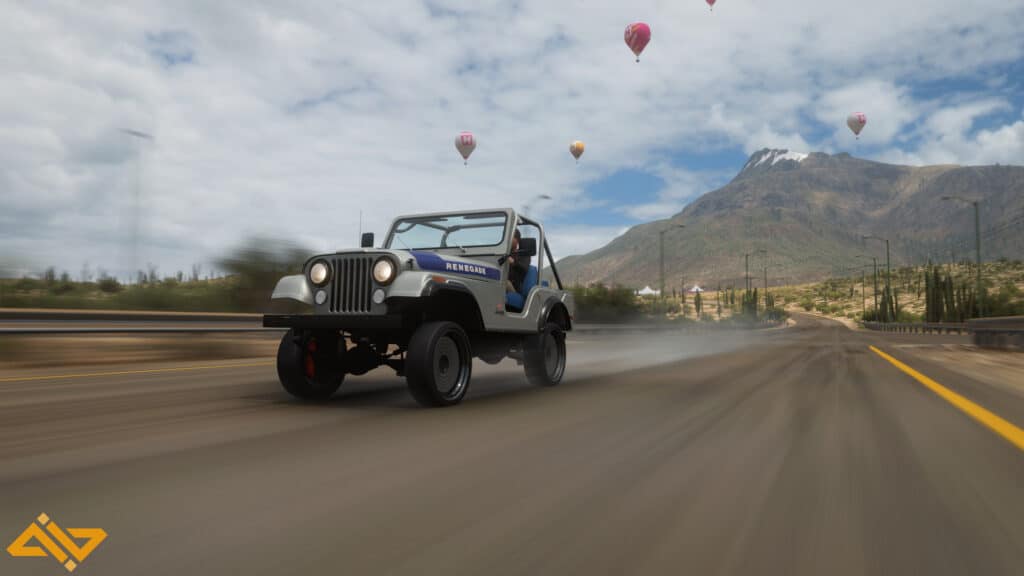 Price: 60,000CR
Class: D
Tune Code: 534 720 634 (Off-road Tune)
There is an older and slightly cheaper Jeep you can drive around in FH5 and still do good in off-road activities. The Jeep CJ5 Renegade is a personal favorite of mine, mainly because you can use this jeep for off-roading and make a wheelie machine out of it.
The Jeep CJ5 is most suitable for shorter dirt races, with lesser straights and more turns. You can find better options than this car on our list, but if money is an issue, then the Renegade becomes a viable option.
2021 Ford Bronco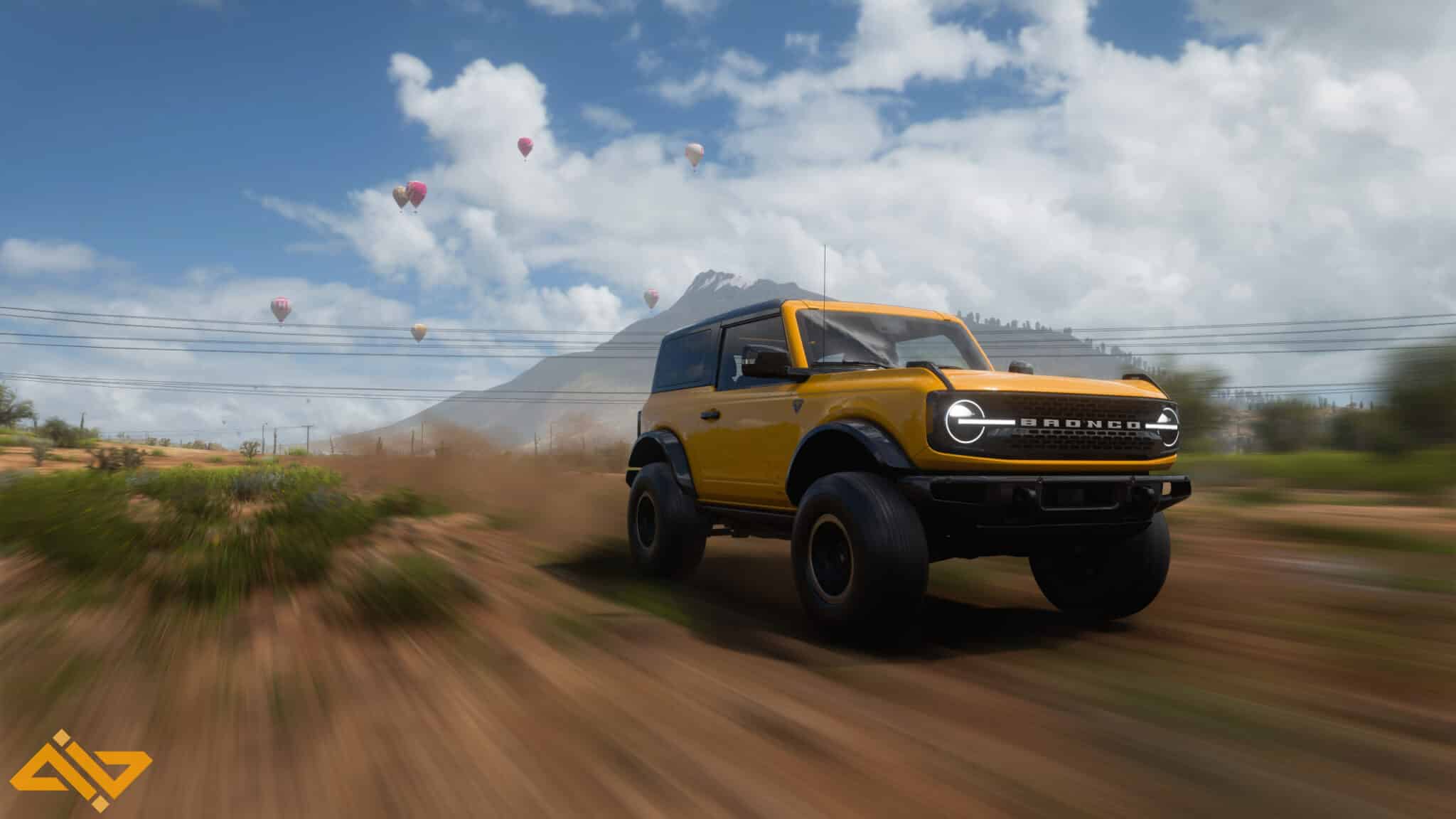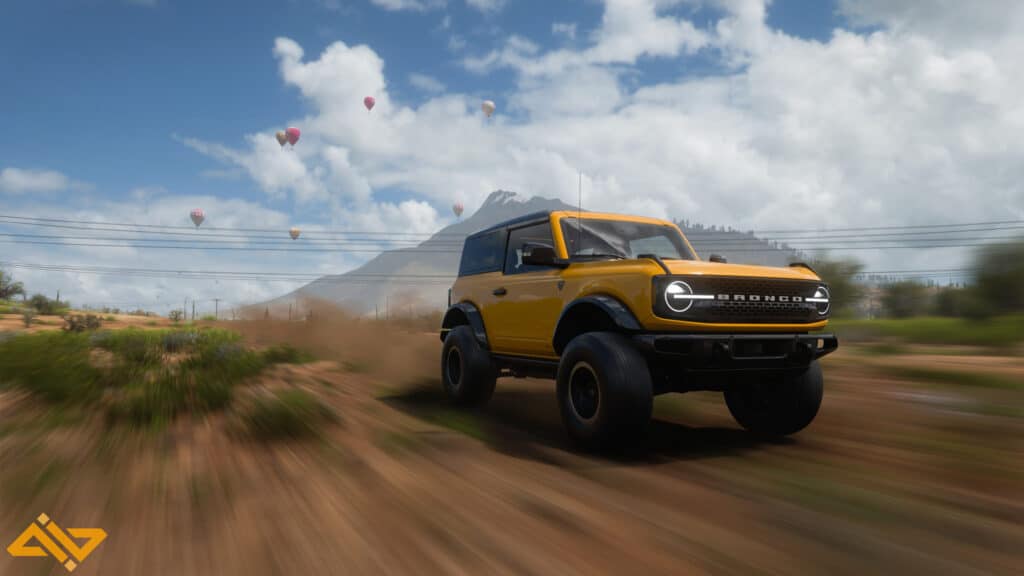 Price: 55,000CR
Class: B
Tune Code: 155 099 861 (Off-road Tune)
The last vehicle on our list will be the 2021 Ford Bronco. It is a good-looking, modern Jeep that performs well as a B-Class rally and off-road vehicle. The Bronco feels heavy and suffers from understeer, so you'll need a good tune to make it work.
Lucky for you, we've found a great tune that makes it lighter, more agile in the corners, improves acceleration, and allows you to compete in A-Class rally racing.
If money is an issue, and you are looking for a cheap off-roader, I suggest you go for the Lancer Evo instead of the Bronco. It is a far more versatile, fast, and easy-to-control car for any off-roading shenanigans you can think of.
Final Thoughts
These were our picks for the best off-road cars in Forza Horizon 5. You can try other jeeps and vehicles in the game and find suitable tunes that work for you. There are bound to be a few that suit your taste.
You can also learn how to drift in Forza Horizon 5 to improve your cornering skills…even with cars that don't handle well. Expert drifters can chain their drifts even at high speeds without worrying about car handling.