For some people, how their car sounds is the most significant factor when deciding on a purchase. That thought led us down a rabbit hole of research where we drove and tested hundreds of cars in Forza Horizon 5 to find some of the best-sounding cars in the game.
The Forza series has always been faithful in recreating the gnarly, growly, and rough sounds of today's powerful engines. The research was worth the effort, as we came across some of the game's best and most distinct-sounding cars.
The cars we've included in this list hail from multiple car classes and price ranges, but the most noticeable is the S1-Class. The rules we've set for this ranked list are simple:
The car needs to be in its stock tune. ( only a couple of modifications allowed)
You can only tinker with the Exhaust and Intake (if needed)
Cars that sound great both in chase and dash cam mode are preferred.
With the rules out of the way, let's get on with the list!
Lexus LFA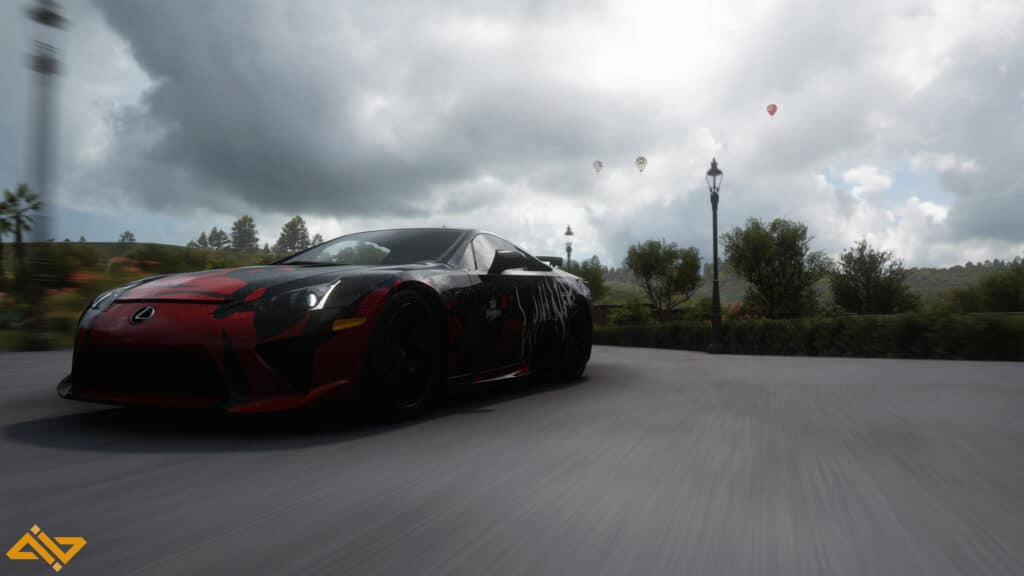 Price: 500,000CR
Class: S1
Upgrades for Best Sound: Stock
People can differ on whether the earth is a globe, but no one in the car community dares to disagree that the Lexus LFA is God's blessing for the modern sports car scene and sounds phenomenal. The LFA sounds equally remarkable both in the chase and dash cam mode.
Playground Games also seem to agree with us on this because installing a different exhaust or intake does not change how it sounds. Even if you don't plan on regularly driving this car, you must own a Lexus LFA!
Porsche GT3 RS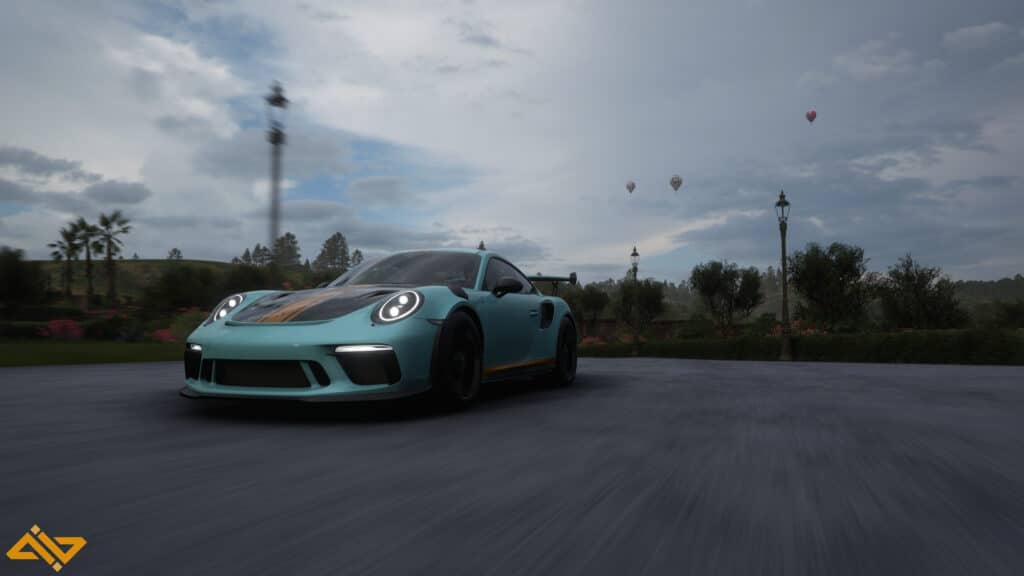 Price: 255,000CR
Class: S1
Upgrades for Best Sound: Race Exhaust
Another personal favorite of mine, The Porsche GT3 RS, comes equipped with a Flat6 4.0L engine tuned so that flooring the car gives you this distinct and slightly gnarly on-the-tail-end sound.
The GT3 sounds soo good that I only alternated between this car and the next one on the list while hunting for Fast Travel Boards across Mexico. It's just uplifting every time you floor it on the highway.
Install the Race Exhaust upgrade if you want the engine noise to be even more pronounced and louder in cockpit mode.
Ferrari 488 Pista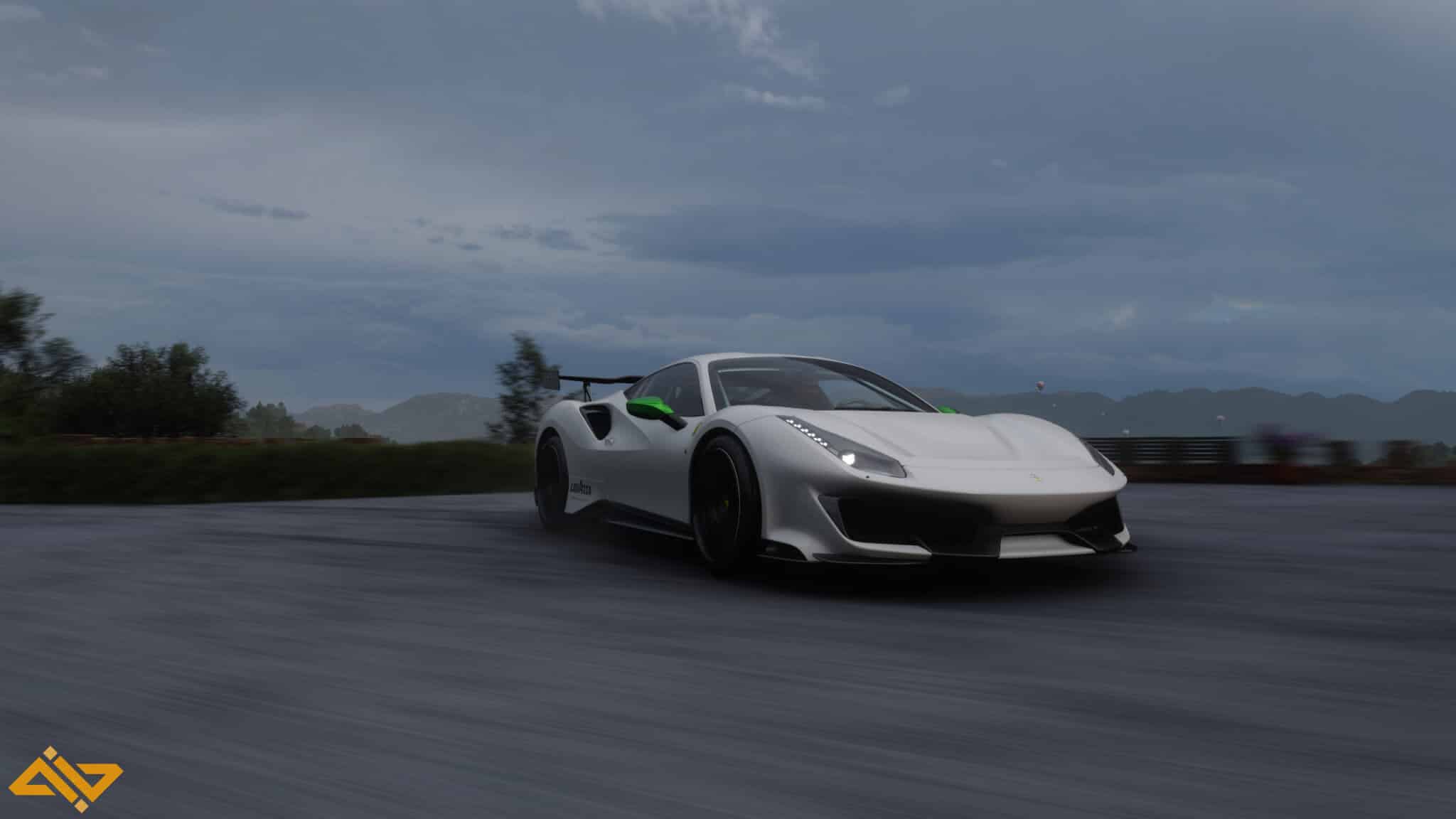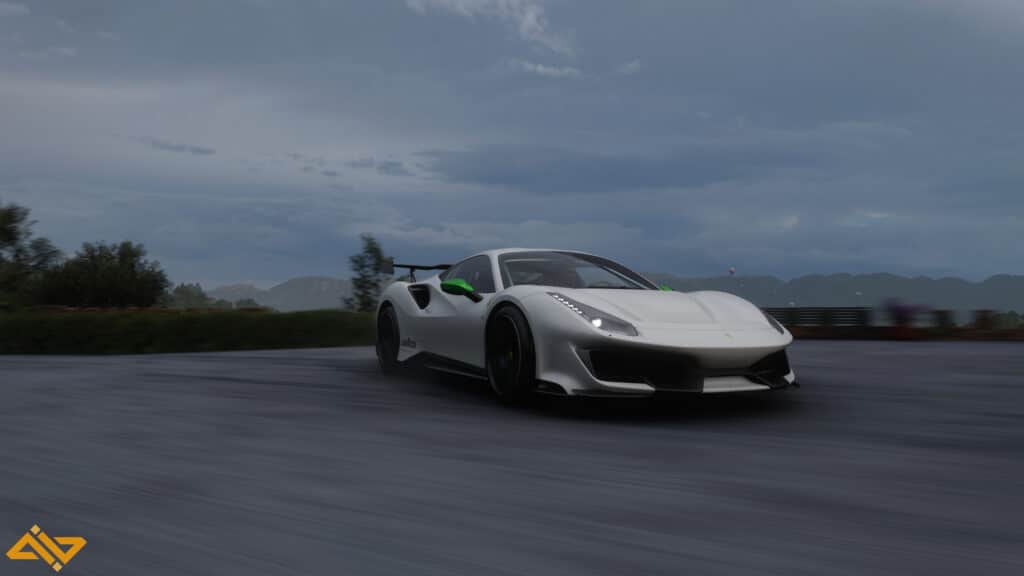 Price: 320,000CR
Class: S1
Upgrades for Best Sound: Race Intake, Race Exhaust
Ferrari 488 Pista is my second most-driven car in Forza Horizon 5 because of how good its 3.9L Twin-Turbo V8 sounds. You can immediately tell, even without looking, that it is the 488, thanks to its high-pitched turbo sounds and deacceleration whistles.
We recommend installing the Race Intake & Exhaust upgrades and then taking it out for a spin. You'll never want to roam around the map in any other car. The car has excellent acceleration, cornering, and braking, making it a perfect free-roam car that does everything.
Bugatti Divo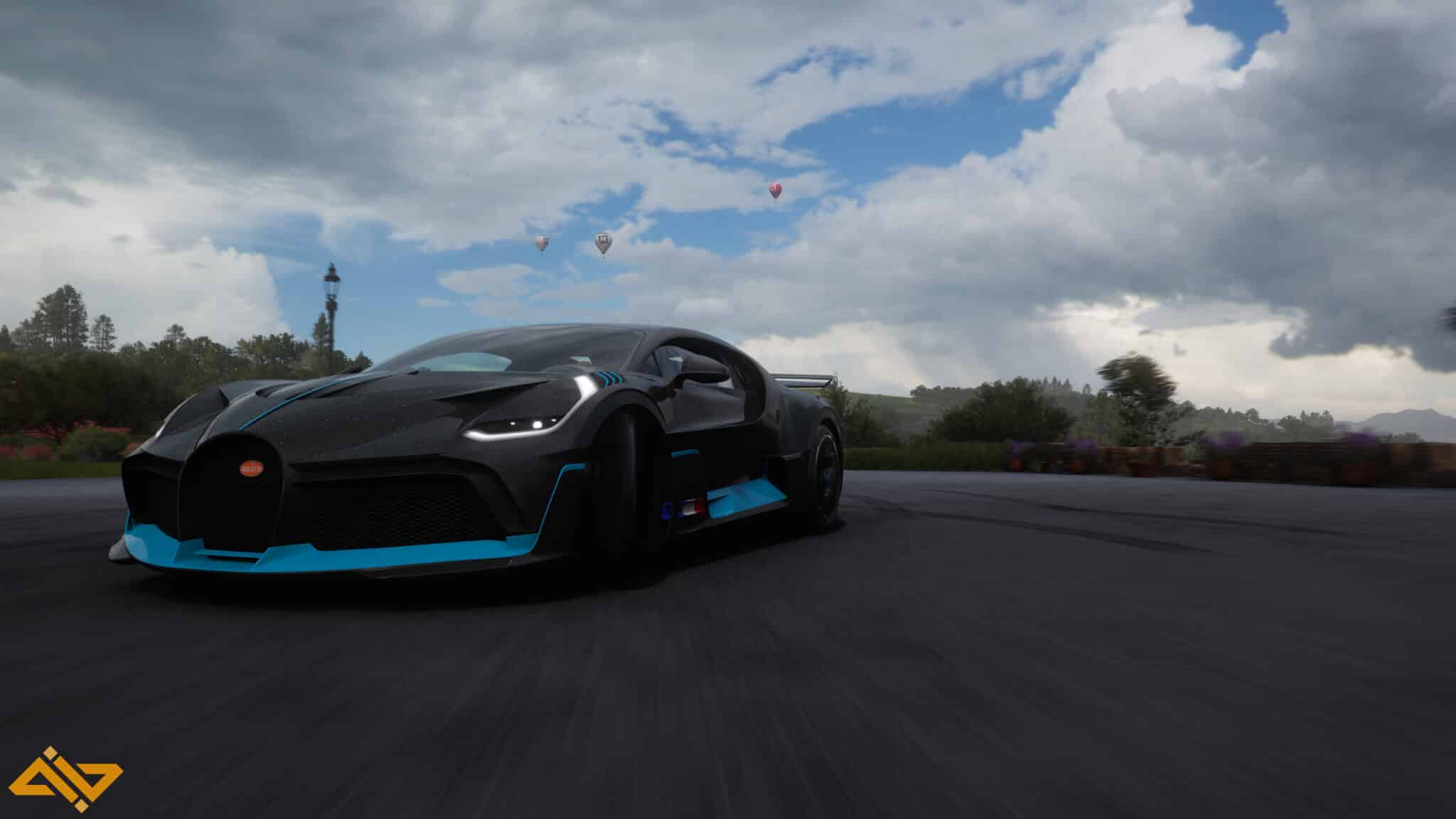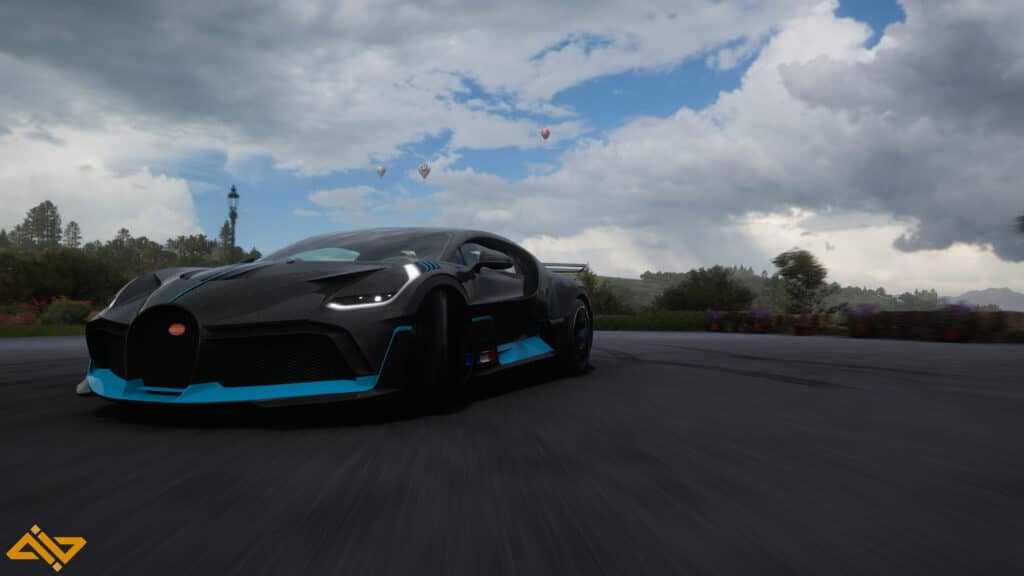 Price: 3,000,000CR
Class: S2
Upgrades for Best Sound: Stock
Besides being one of the fastest cars you can drive in FH5, The Bugatti Divo is also one of the best-sounding cars in FH5. You don't need to change anything about it.
It'll sound like an angry demon when you floor it, and then the sound signature changes to that of a low-growling tiger when it slows down. This is possible thanks to its insanely overpowered 8.0L Quad-Turbocharged W16 engine.
Think of it this way… you get to drive an expensive, angry, road-legal rocket around the streets of Mexico.
Dodge Challenger SRT Demon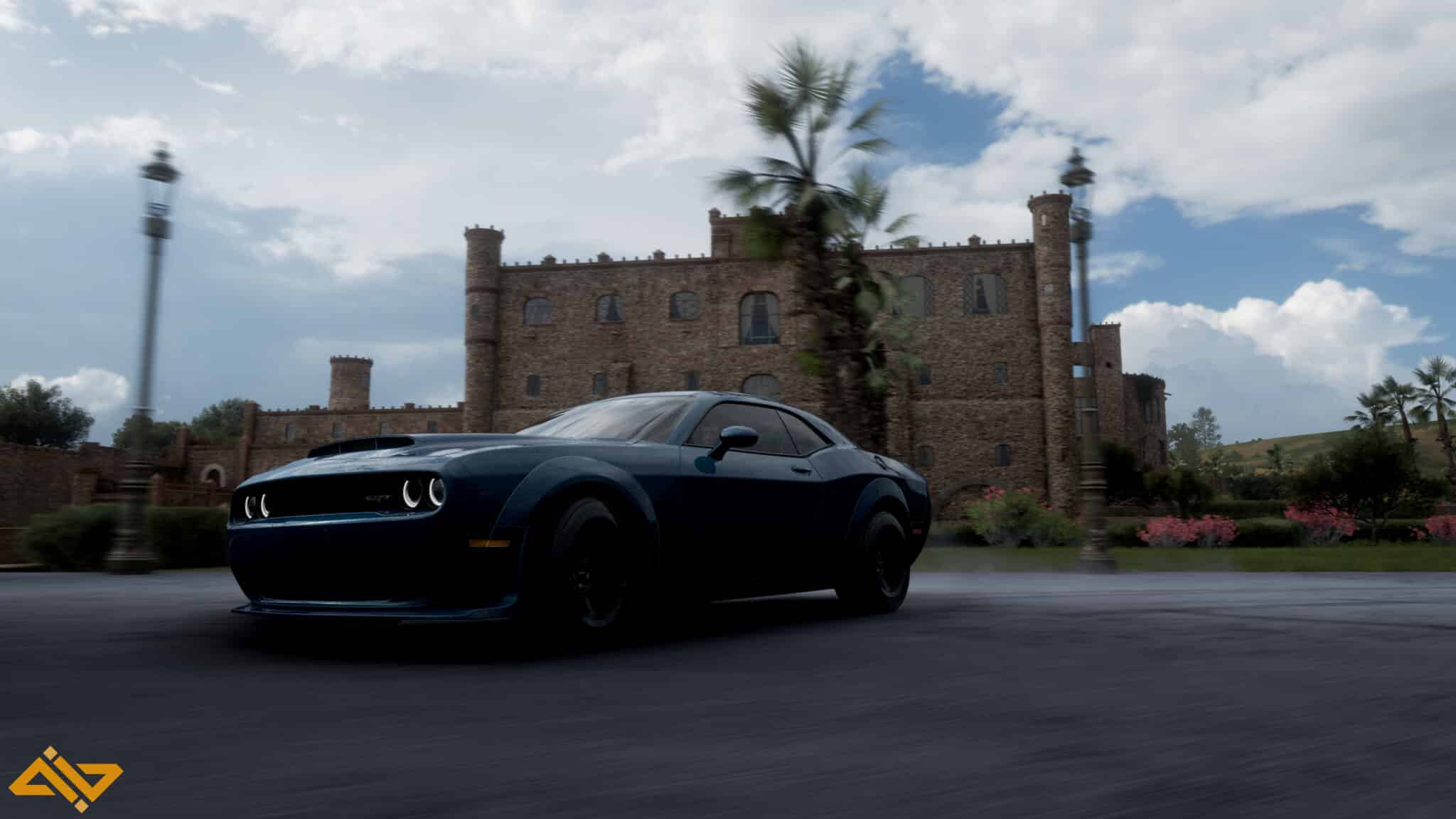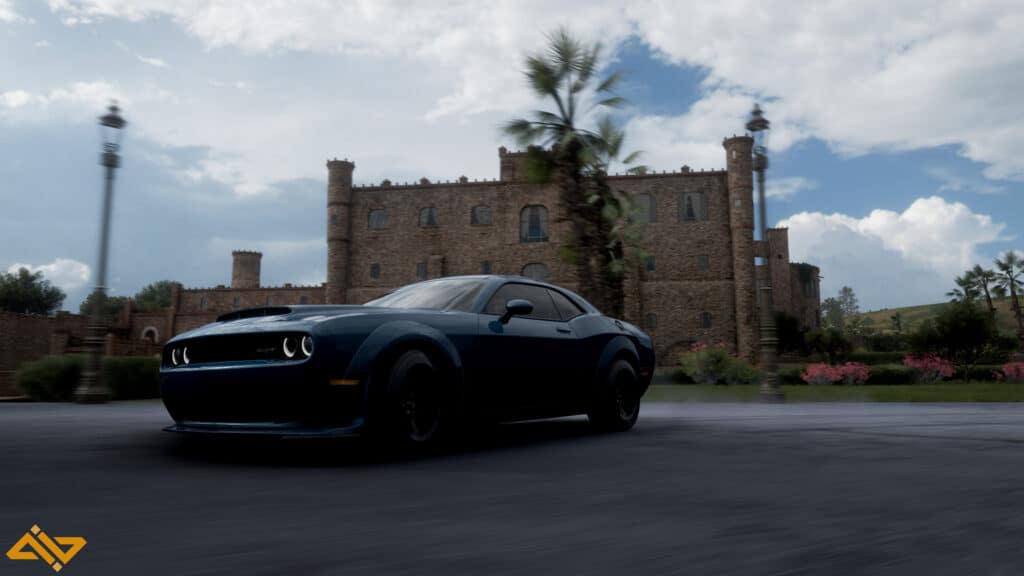 Price: 150,000CR
Class: A
Upgrades for Best Sound: Race Exhaust
As the name suggests, The Dodge Challenger SRT Demon already feels like an untamed demon, and that feeling is further amplified by its loud and gnarly 6.2L Supercharged V8. Put a Race Exhaust upgrade on it if you want the engine's revving pitch to be a bit higher.
This car can also be used to do a Hard Charger Skill in Forza Horizon 5. So, you'll get ample opportunities to test it out and get a feel for its sound signature.
Lamborghini Sesto Elemento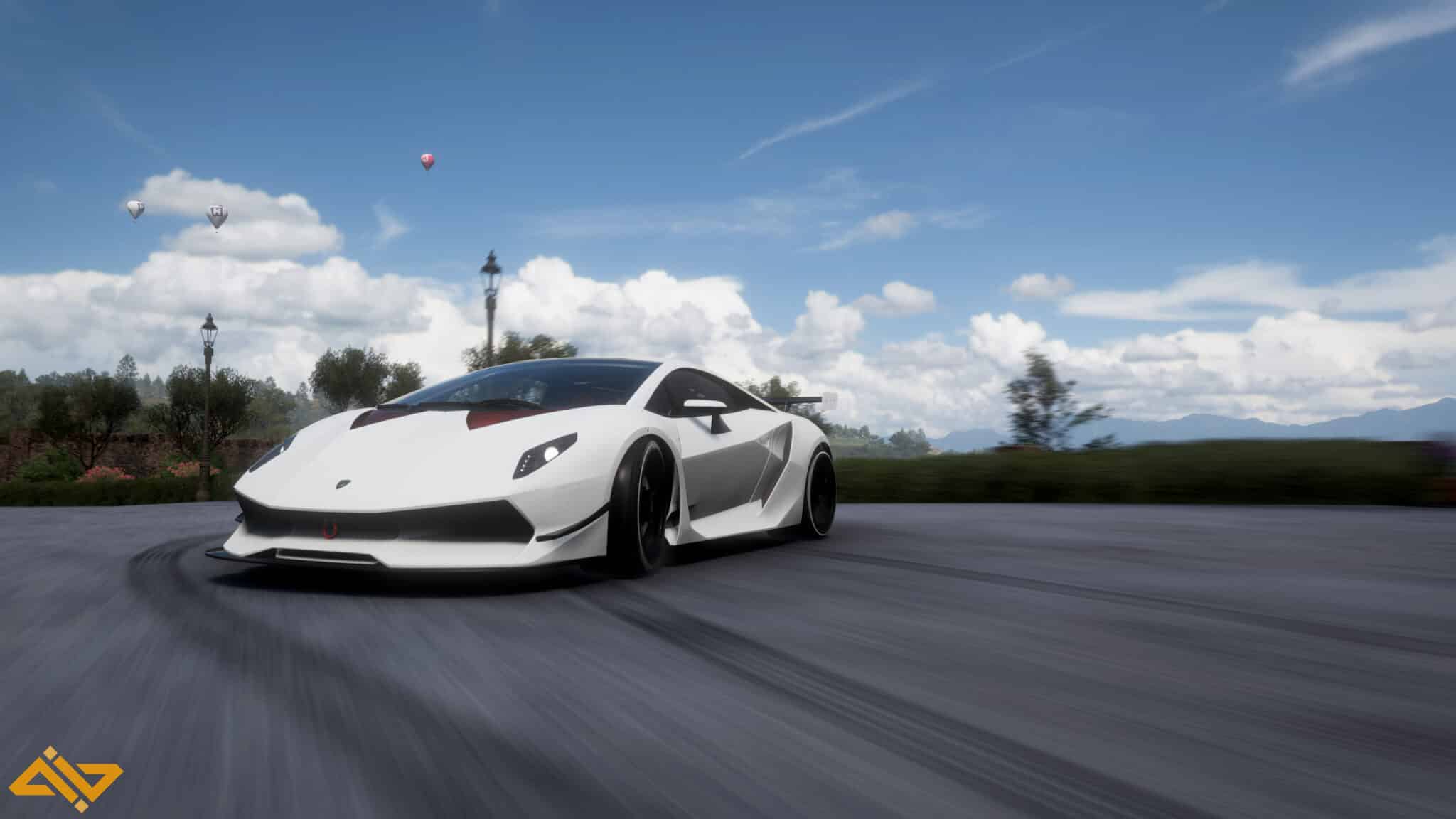 Price: 2,500,000CR
Class: S2
Upgrades for Best Sound: Stock
One of the signs that you are rich enough in Forza Horizon 5 is when you easily afford and buy a Lamborghini Sesto Elemento FE from the Auction House and tweak it to your liking.
Often regarded as the Best X-Class Car in FH5, this expensive hypercar is also one of the best-sounding cars in the game. It sounds like a futuristic spaceship whipping through corners, zigzagging through traffic lanes.
This Lambo has such good stats that most people consider this the game's ultimate free-roam and street-racing car. You can floor it and be confident that it will stick through any corner at any speed while sounding like a guided missile.
Mercedes-AMG GTR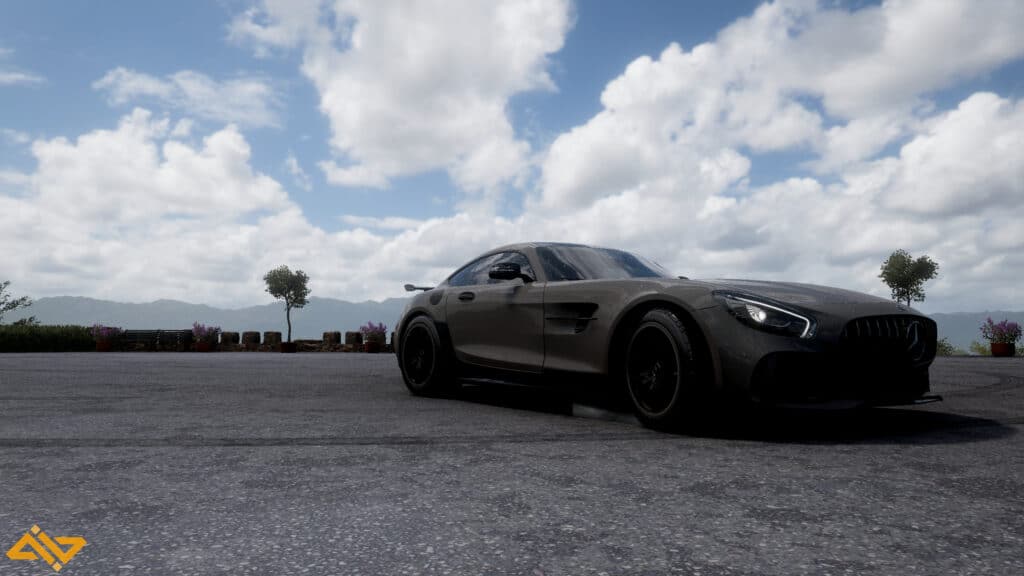 Price: 295,000CR
Class: S1
Upgrades for Best Sound: Sports Exhaust
Most people don't think that German-made V8s can sound nice, but the Mercedes-AMG GTR proves them wrong. This 4.0L Twin-Turbocharged V8 has a distinct engine noise, with some pronounced low-end turbo sounds.
You can buy the AMG GTR from the showroom for 295,000CR and install a Sports Exhaust on it to make it sound even nicer if you plan to drive it in cockpit mode.
Lotus 3-Eleven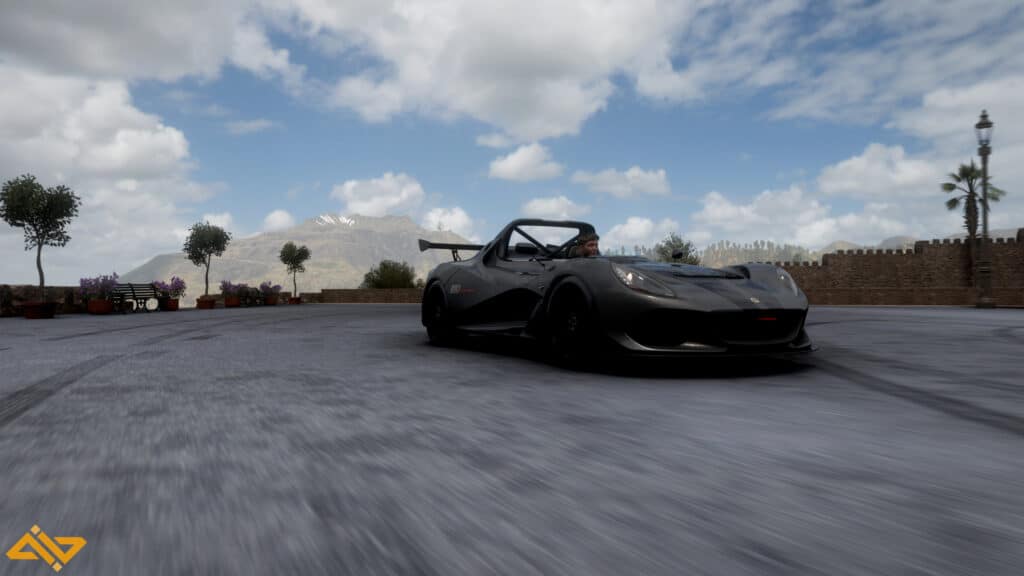 Price: 150,000CR
Class: S1
Upgrades for Best Sound: Stock
The last car on this list is going to be the Lotus 3-Eleven. We found out about this car only recently, and boy, are we glad we did. Another 3.5L Supercharged V6 that sounds absolutely fantastic every time you push it to the limit.
Like the Lexus LFA and a few other entries on this list, changing the exhaust or intake of the car has zero effect on the car's engine noise. That clearly indicates that the devs want you to hear this engine in all its glory.
Final Thoughts
These were some of the best-sounding cars in Forza Horizon 5. We hope you end up liking and trying a few of them. You can take these cars to Event Labs and try out different tracks specifically made with tunnels for testing engine sounds.