If you are into cars and grew up watching the Fast series while fantasizing about owning a Lancer Evo, we would not be wrong in guessing that you want to learn how to drift in Forza Horizon 5 as soon as you possibly can.
This guide is going to be perfect for you. We'll get you started from scratch, help you find the best car and settings, and teach you both the basic and advanced methods of drifting in FH5. So that you, too, can become a Drift King!
Select the Right Settings and Car for Drifting
Well, the first order of business is setting up your game correctly and making it easier for you to drift. To do that, you need to change a few settings:
Settings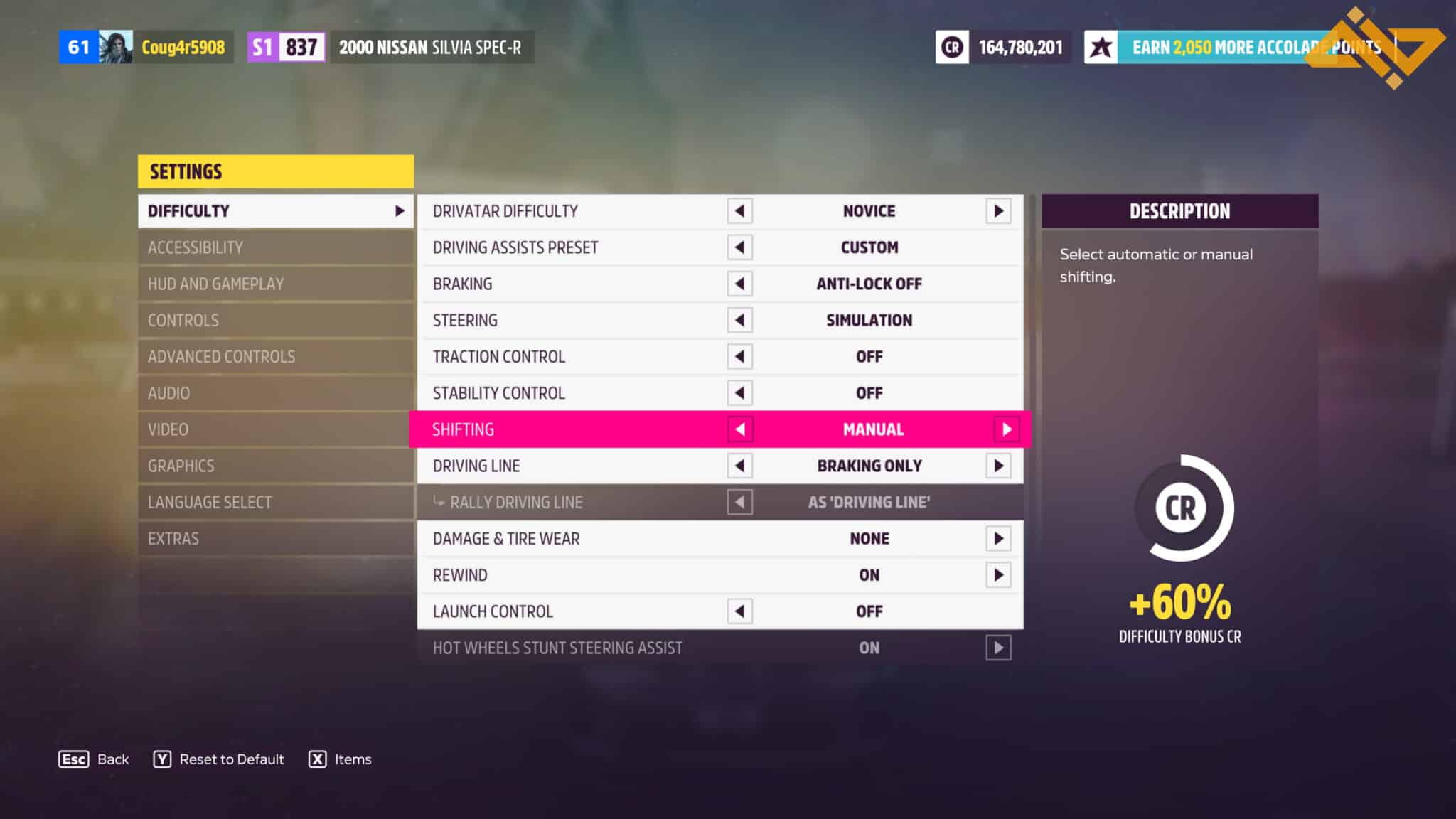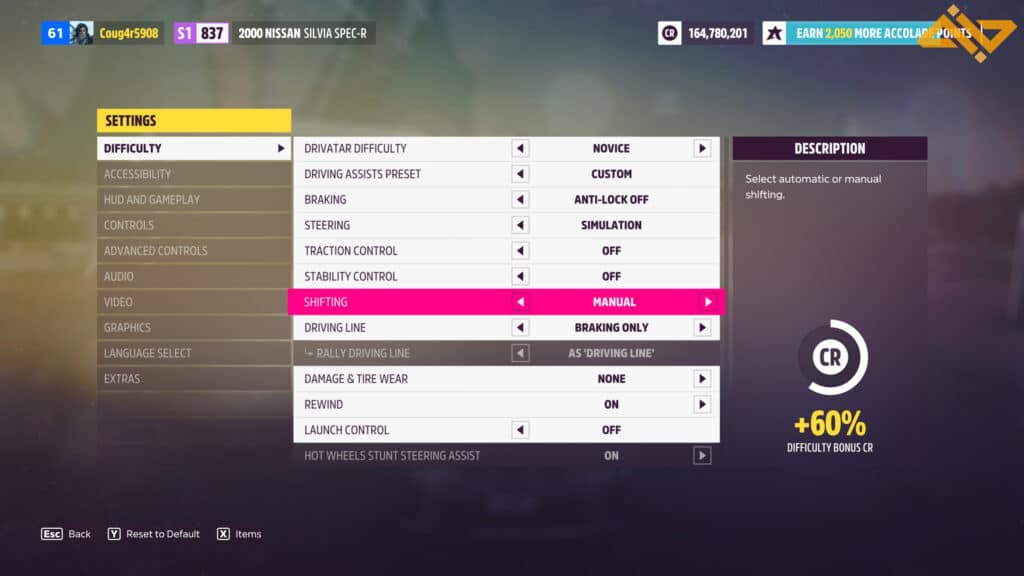 Go to the Difficulty Tab in the Settings menu and ensure that your Traction Control and Stability Control are both set to OFF.
Next, you need to select Manual or Manual w/ Clutch Shifting.
Once these settings have been configured, we can move on to selecting an appropriate car that is easy for beginner drifters to control and start drifting in.
Car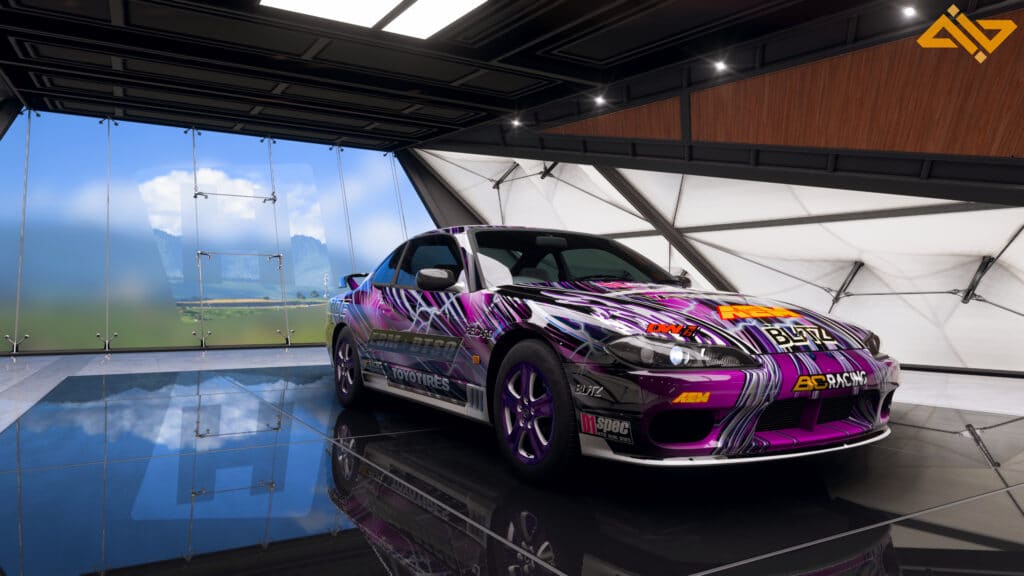 Name: Nissan Silvia Spec-R 2000 – B Class (Stock)
Price: 35,000CR
Tune Code: 695 156 256
So, we've chosen a car that has some great Drift tunes available. The tune has been tested by the community and proves to be one of the easiest setups for beginner-level drifters. Applying the tune code will turn it into an S1-Class car.
How to Drift in FH5?
Now that we are all set, let's get into the meaty stuff. How do you drift in Forza Horizon 5? Well, there are a few different methods, and we'll be discussing all of them in detail. We've broken down the main process into 2 main parts.
Entering Corners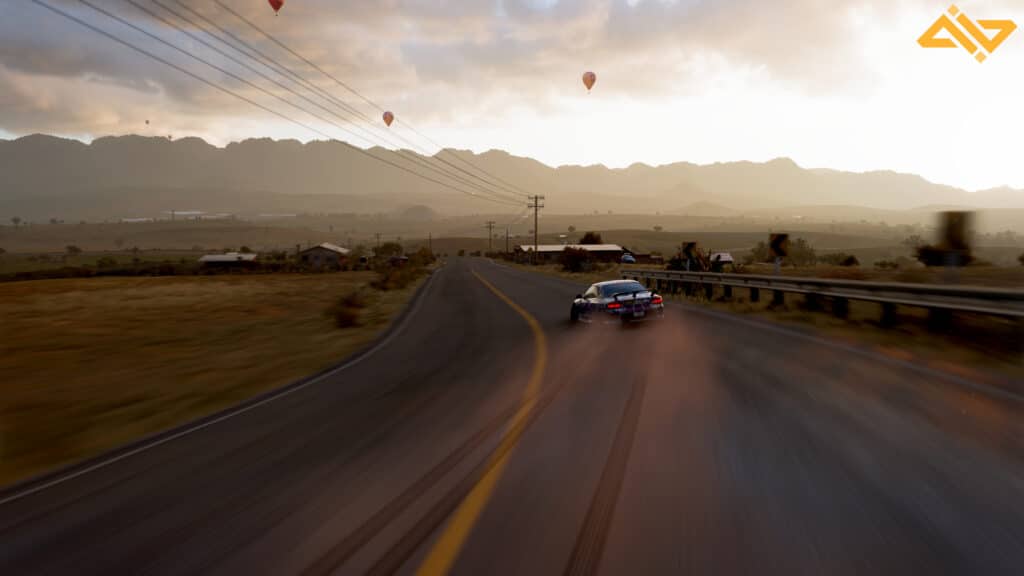 To start a traditional drift, you first need to enter a bend with a specific technique and make your car oversteer. That is referred to as "Entering the Corner". Here are a few ways to enter a corner with a perfect drift:
Power Oversteer: This method requires you to approach the bend in a high gear and once you are in deep enough, simply floor the accelerator and turn the car towards the direction you want to go.
E-Brake Entry: This method requires you to approach the bend and fully turn your car to either side. After that, you need to press and hold the E-Brake button, and your car should launch into an oversteer. After that, it is just a matter of controlling the drift with counter-steering and acceleration. This method is a lot easier than Power Oversteer since it locks up your rear wheels.
Clutch Kicking: This corner entry method requires you to approach a bend, hold the clutch, turn the car to whatever side you want it to go, floor the gas, and then let go of the clutch. This should cause oversteer and start a drift.
Try all of these methods and stick to the one you find the easiest to repeat flawlessly. Once you've mastered entering a drift corner and holding your drift, we can move onwards with the lesson!
Exiting Corners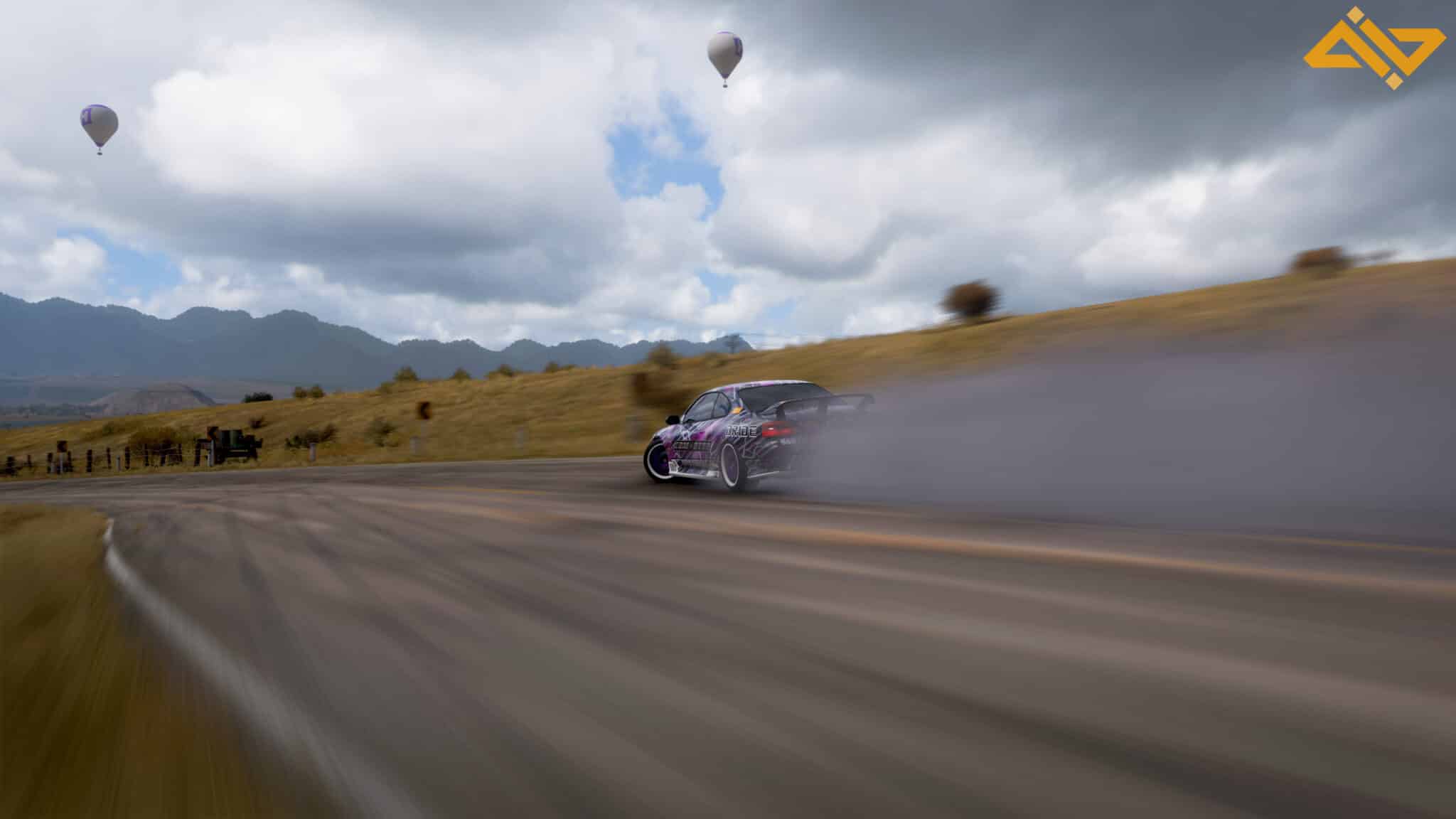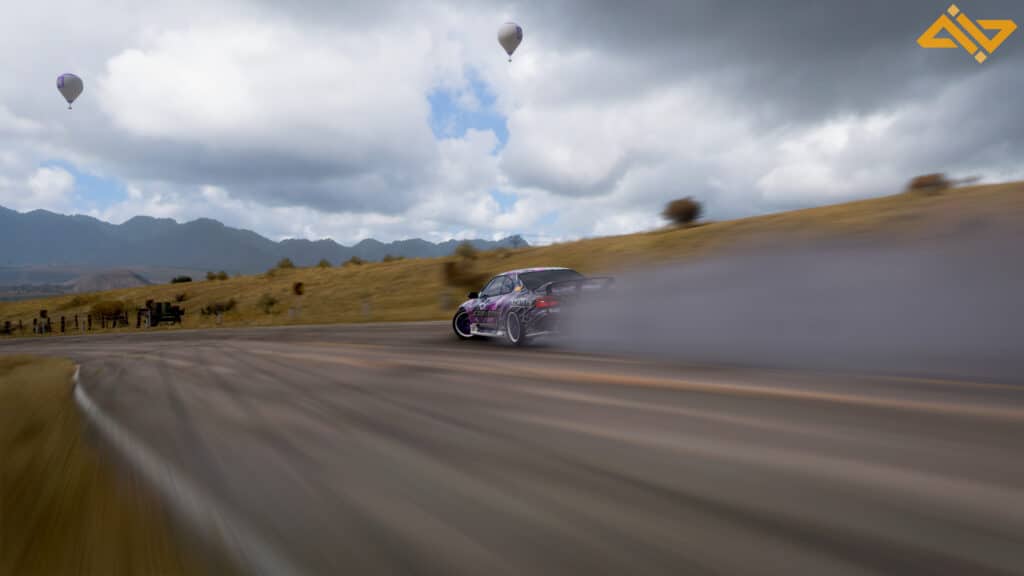 You can start a drift now, good. You can even hold it in the middle of the bend now, great. But what about exiting gracefully? You can do that by managing your lines from the start and making sure that the tail of your car is right at the edge of the road.
This will ensure that you form a nice arc around the bend and with the right amount of acceleration, steering, and braking, you'll make it across without any problems.
Bonus Tips for Drifting in Forza Horizon 5
A few other common mistakes beginners make are:
There is no need to enter a drift corner at high speeds. You just need to work on your technique. Speed is not necessary here.
You have to balance the drift with counter-steering and by managing an appropriate amount of acceleration in all of the methods we've discussed above. Failing to do so will result in spinouts.
Once you get a feel for it, then all you need to do is hone your technique with practice. You'll get good at it eventually, and then it becomes second nature. All cars feel different when drifting because of the difference in power, steering, handling, and acceleration capabilities.
We hope this guide proved to be useful and taught you how to drift in Forza Horizon 5. We suggest that you don't use Fast Travel that much and practice your drifting skills on your way to the next waypoint.