Forza Horizon 5 features hundreds of different car types ranging from your everyday Nissans to some of the rarest cars to have been ever made. You can also get duplicates for a car you already own. That's when people start to wonder how to gift cars in Forza Horizon 5 and whether they can send cars to their friends.
You can gift cars in Forza Horizon 5 by going to the Gift Drop section in the My Horizon tab, but the only issue is that you cannot send a car to any specific user. The game has generalized a few categories of players whom you can gift to.
This quick guide will help you understand how to gift cars in Forza Horizon 5 and what are the caveats behind it.
Go to the Gift Drop Option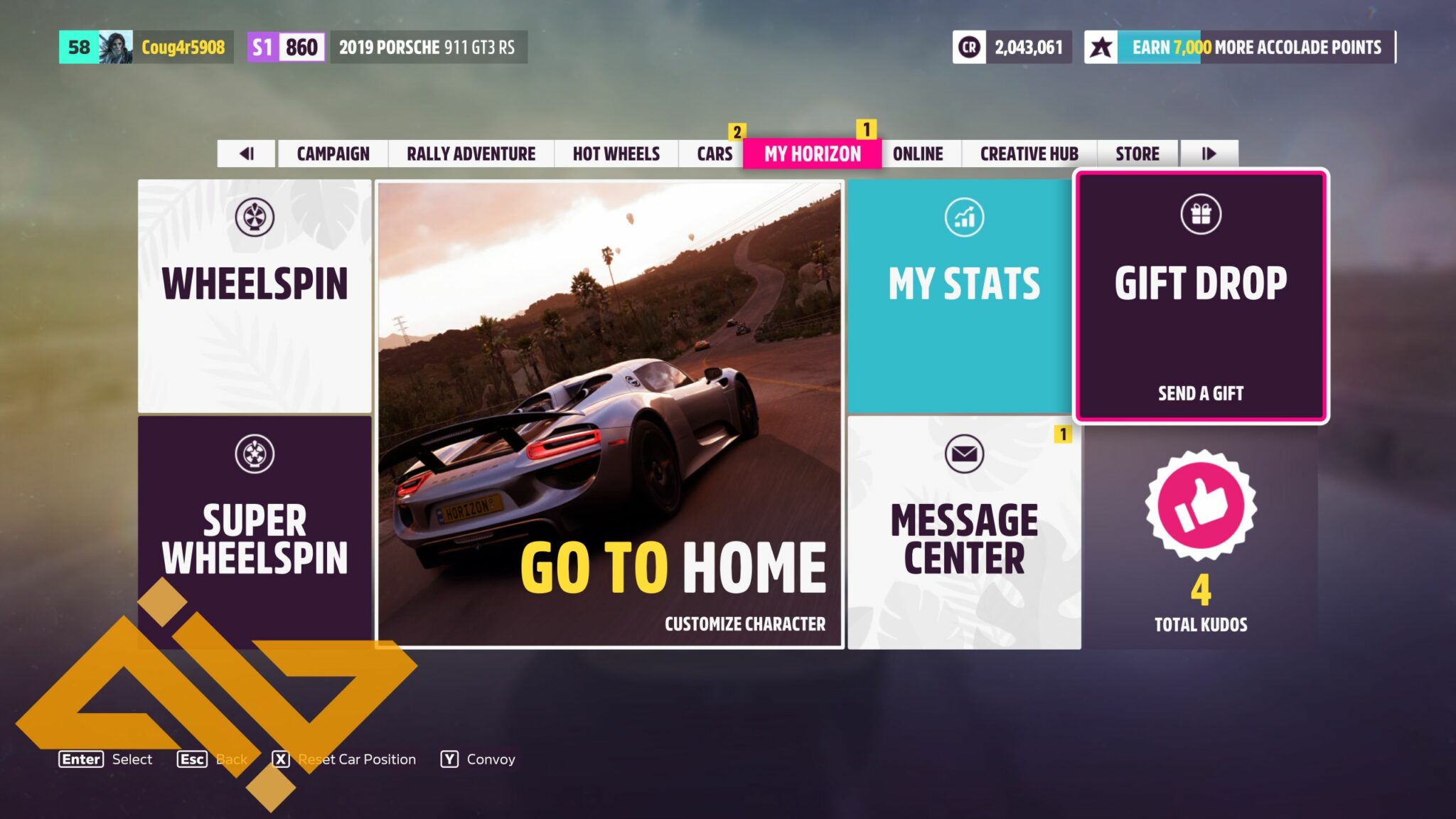 Once you've booted into Forza Horizon 5, you need to open the options menu and navigate to the My Horizon tab. There, you will see the Gift Drop option in the top right.
Select it, and then you need to choose whichever car you want to gift from the list of cars you currently have.
Set the Details & Send It
Once you select the car, the game will then ask you what category of players you want this gift to be sent to.
Select the one that seems appropriate to you. Then decide what kind of message you want to send with the gift. You can also choose whether you want the gift to be signed or unsigned.
Once all the details have been ironed out, FH5 will show you a summary of all the options you've selected to be viewed one last time. After that, all you need to do is press Send Gift.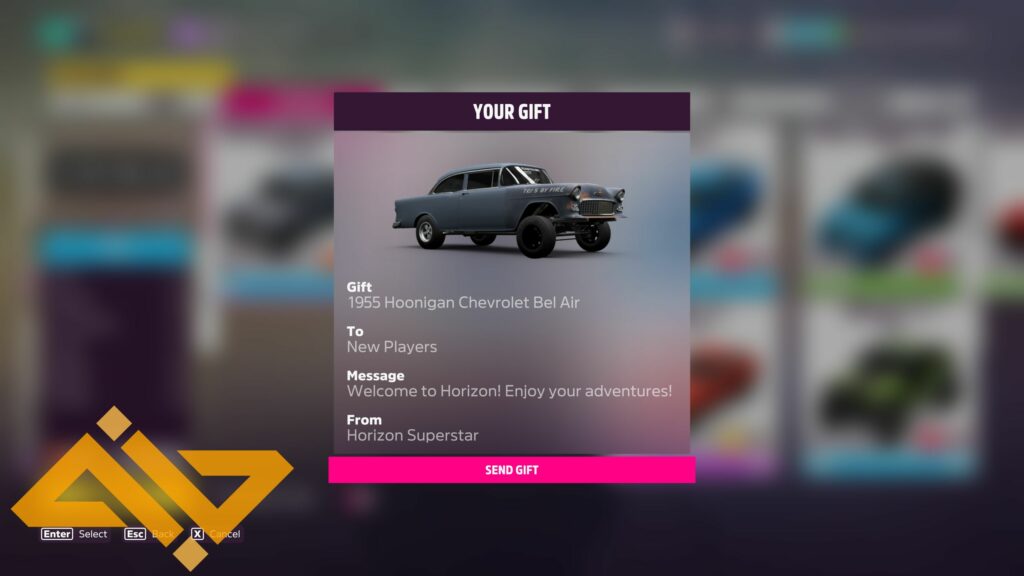 Can You Gift Cars to Friends in Forza Horizon 5?
No, you cannot send gifts to specific friends in Forza Horizon 5. The game only lets you pick between a predefined bracket of players.
These include newcomers, returning players, people who are famous in the community, or those who contribute to the community a lot with custom tracks and stuff.
And that, folks, is how you can send gifts in Forza Horizon 5 to share any extra rides you have with the community. We hope this guide was helpful and answered all of your relevant queries.