During the Tulum Expedition of Horizon Apex adventures in FH 5, you'll have to find a Jade Statue in the jungle and take its photo to earn extra Accolades. Some players ask where the Jade Statue is in Forza Horizon 5, and that's where we come in clutch.
We'll show you what the Jade Statue looks like and where exactly it is on the map. So, let's get into it.
Enter the Forest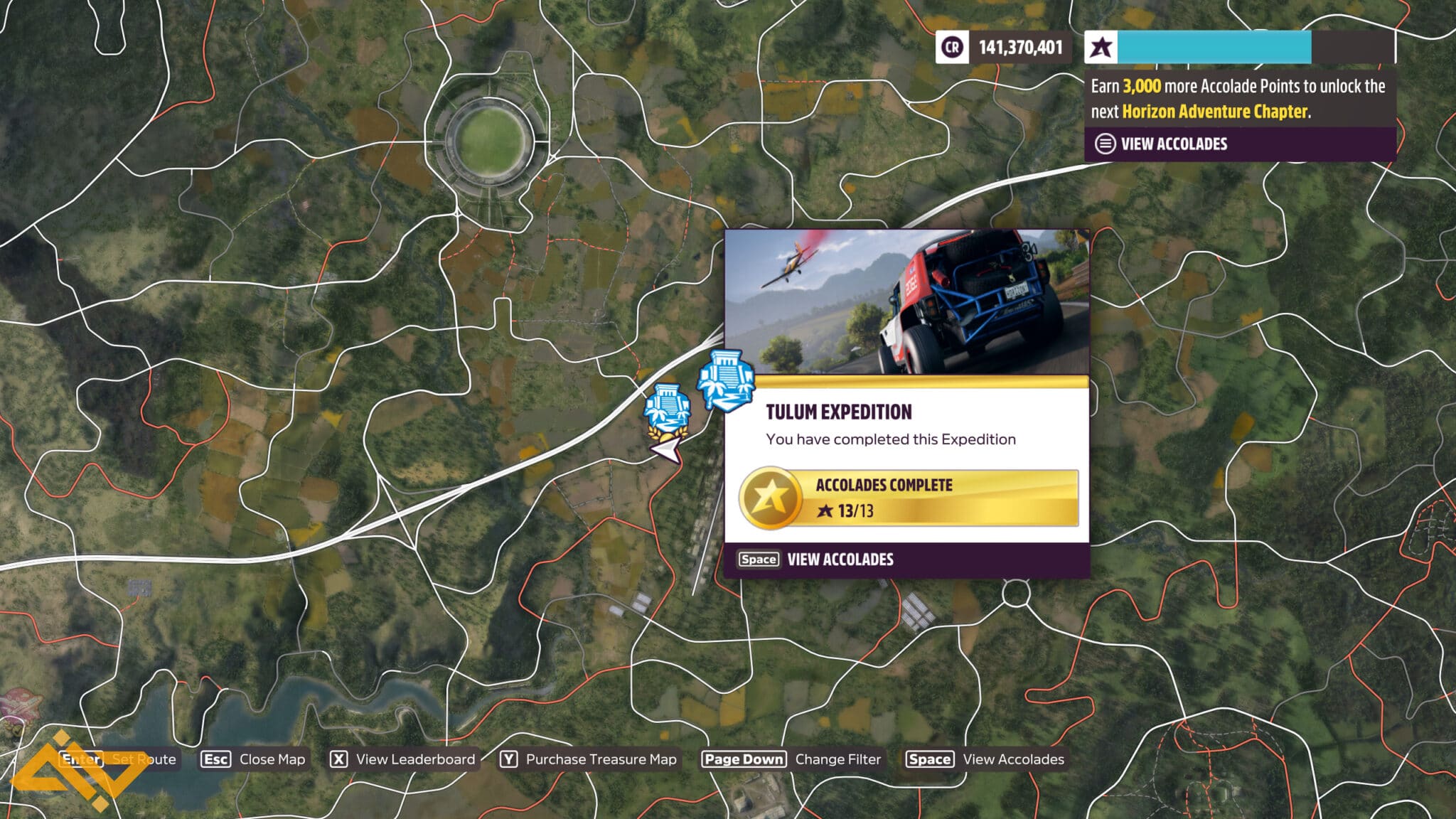 Once the Tulum Expedition starts, you'll have to drive for a few minutes as the storm gets worse, and then Rami will land his plane in the forest nearby. You are then tasked with entering the dense forest and finding Rami.
Upon entering the forest, you will see a few optional objectives (Accolades) on your screen. One of them requires you to photograph a Jade Statue nearby. That's our mark.
Exact Location of the Jade Statue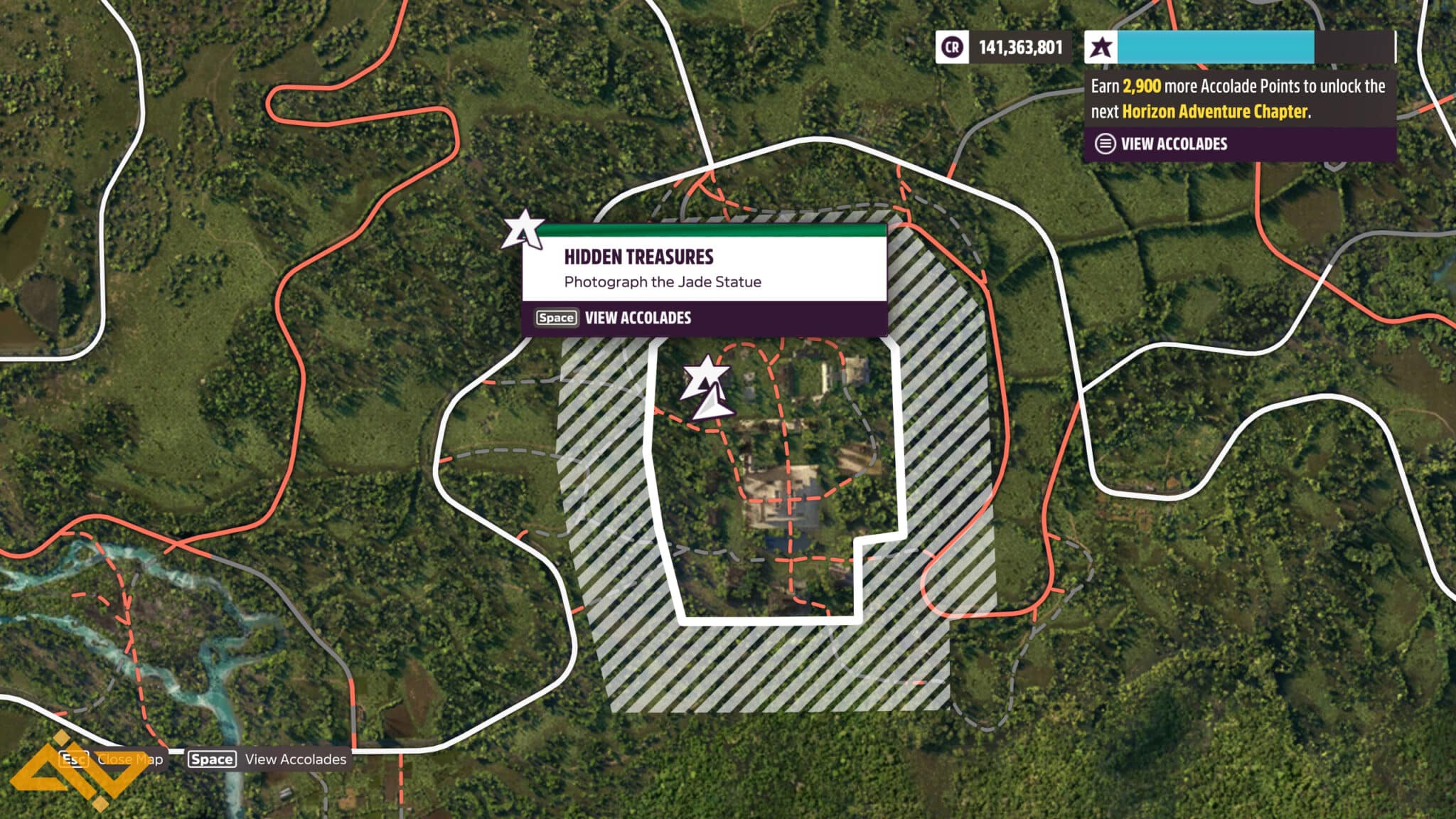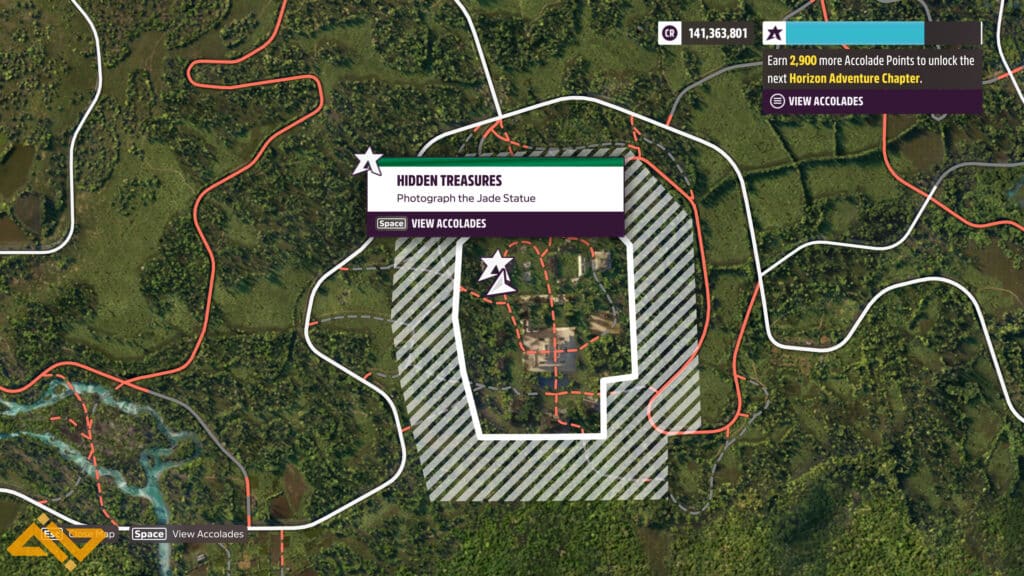 Start going towards the right side of the temple area as soon as you gain control of your vehicle. The Jade Statue is located on the star marked in the image above. Go near it, and adjust the camera until the statue is in clear view.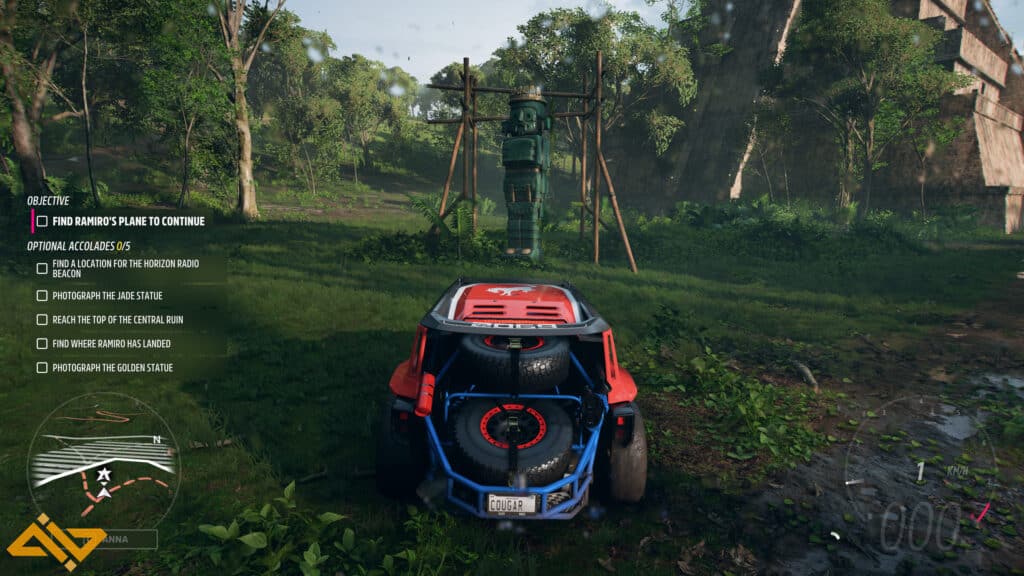 Once it's in front of you, take a photo of it, which should tick the Accolade on your screen. You can enter the Photo Mode by pressing Up on the D-Pad.
That is all you had to do. Go ahead and find Rami or complete the other Accolades to finish the Expedition.
You can find Rami by traveling to the far left side of the temple area. Do note that doing so would result in you exiting the area, and you'll have to replay the Expedition if you wish to complete any missing Accolades.
That's all on the Jade Statue location in Forza Horizon 5. Check out our other Forza guides, where we teach everything from selling a car to buying a house in FH 5.