2021 has been full of surprises so far and we're anticipating a lot of upcoming games but let's not sleep on these free indie games while we wait for their official releases.
What if we told you that there's actually an arena shooter that you can keep yourself occupied with while you wait for Halo Infinite? Or what about a MOBA with a hint of battle royale?
Thanks to popular game engines such as Unreal and Unity, we've seen a lot of passionate game developers honing their craft. Just type #IndieGameDev on Twitter and you'll get a lot of hidden gems that you didn't know even existed.
So without further ado, here are some of the best free indie games that you can play right now!
Eternal Return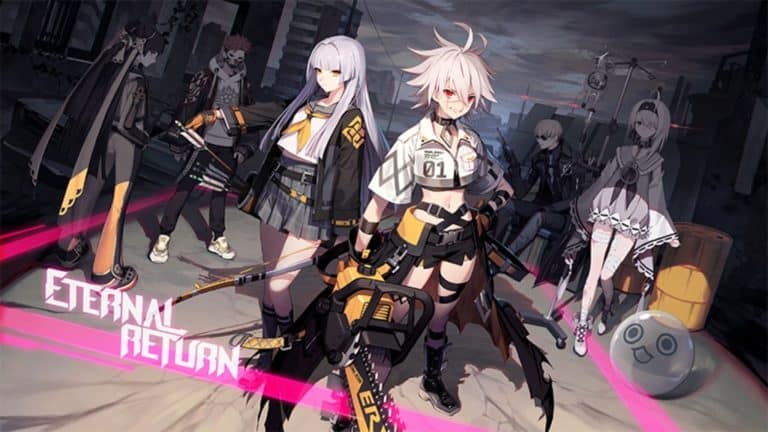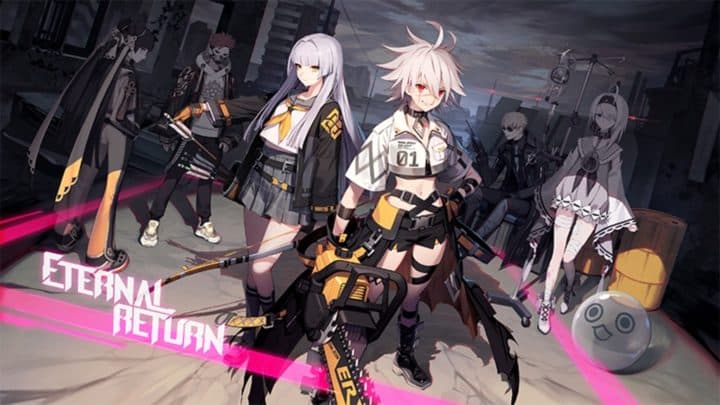 Developed by South Korean game studio Nimble Neuron, Eternal Return gives a fresh take on the MOBA and battle royale category.
This is a top-down battle arena where you face off against 17 other players in the quest of becoming the last man standing on Lumia Island. You can also play this game in duos or trios in this fast-paced action-packed anime royale.
With hundreds of item combinations, try and outwit everyone on this top-down battle royale by doing whatever it takes to survive. This is a MOBA and battle royale hybrid that focuses more on podium finishes rather than getting the most kills in a single run.
You can either avoid combat early game and focus on farming until you get your preferred item loadout or get straight to hunting the other Lumia survivors in an attempt to gain the top spot.
You can grab this free indie game now on Steam.
Caliber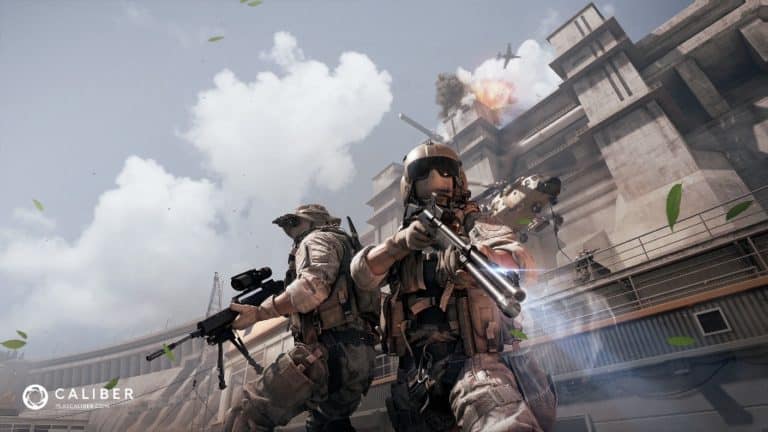 Here's a third-person tactical shooter game that you could try out for free developed by 1C Game Studio. If you want a game that would remind you of either Rainbow Six Siege or SOCOM U.S. Navy Seals during the glory days of the PlayStation 2.
The characters that you can play in the game are categorized into four classes. Assault class gives you the power to finish off waves of enemies provided that the support and medic can back you up during your onslaught.
If you prefer to handle the team's defense and suppressing fire, you can play as support or play as a medic if you want to be in charge of keeping the squad in full health.
You can also play as a marksman if you're more into long-range combat and you prefer staying out of the crossfires.
The AI in the game is pretty challenging so teamwork is key if you want to make the most out of this military shooter. Aside from their PVE game modes, there are also PVP game modes such as Hacking and Frontline.
You can download and play Caliber at their website here.
Minion Masters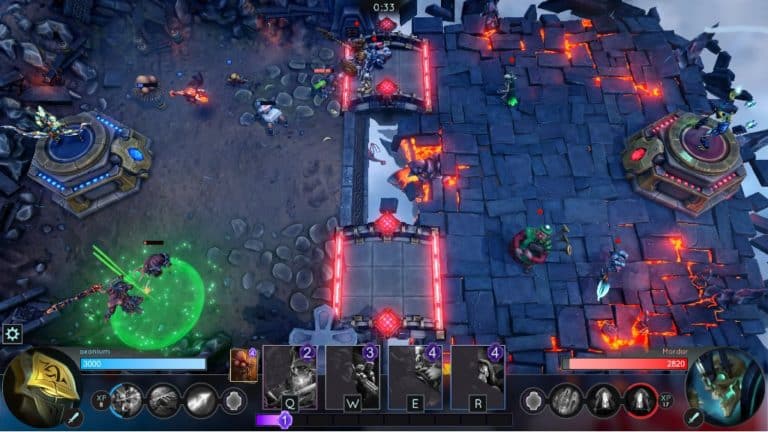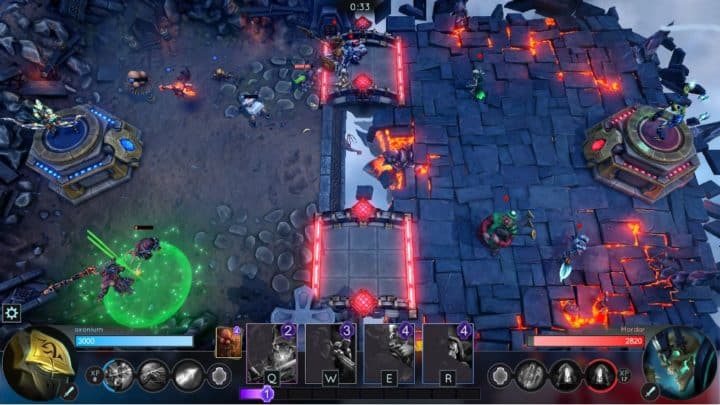 Minion Masters is a fast-paced tower defense and deck building hybrid where you deploy a variety of minions to crush your enemies. You may want to call this a AAA Clash Royale because it's somewhat similar to the Supercell mobile game.
In this strategy game, you pick a master and create your own 10-card army deck and try to outsmart and beat your opponent as quickly as possible. You can get free cards via their in-game chests as well as grinding through the season ranks.
Matches usually last around less than 10 minutes so it's a perfect casual game and you can pair up with a friend and do team battles.
Splitgate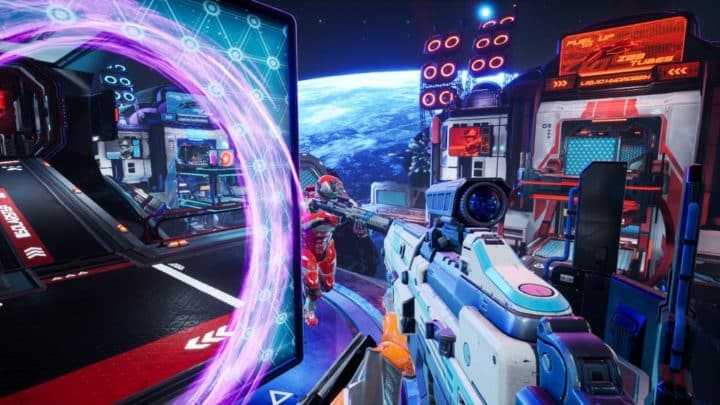 This is an indie game by 1047 Games where the game is heavily inspired by both Halo and Portal. They recently launched cross-play this year expanding their player base and it has been heavily trending this July as it reached new highs.
Looking at the Steam charts, Splitgate has reached over 500% increase in players which is impressive for a beta debut.
Try and be creative as you attempt to pull of the most satisfying portal kills in this fast-paced arena shooter.
There are tons of game modes to choose from including a Teabag Confirmed game mode where you score points by teabagging your opponents upon death. Now you have a reason to play salty.
If you're the type of gamer who's nostalgic and prefers the classic arena shooters like Unreal Tournament and Quake, then you'll surely have a blast with Splitgate.
Muck
This is a game created by a game developer YouTuber Dani in an attempt to challenge himself after a random user commented that he can't create a roguelike game.
A game heavily inspired by Minecraft, Valheim, and Risk of Rain, Muck takes you to a procedurally generated island and your objective is to survive as long as you can and escape the island while beating a couple of creatures and guardians.
This free indie game managed to exceed expectations this 2021 garnering over 40,000 positive reviews on Steam. If you think this game is your cup of tea, feel free to check out our first impression review.
Super Animal Royale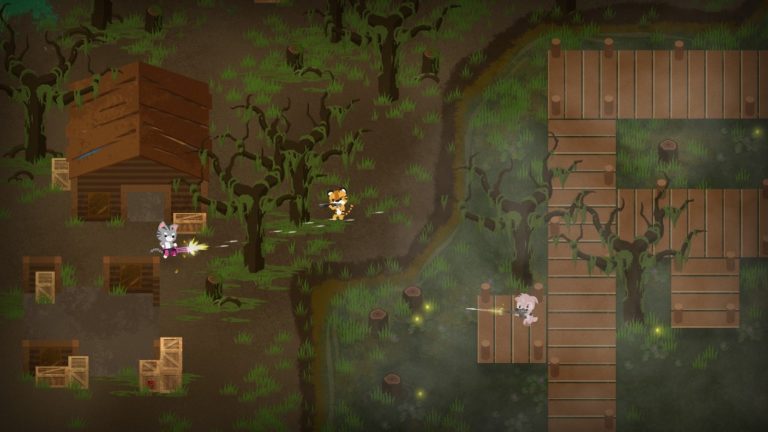 What if we told you that there's a cute version of PUBG? Then you may want to look at this alternative top-down battle royale. Play as your favorite animal and fight in a 64 player map and be the last furball standing.
Aside from the classic weapons that you get from modern battle royales, you're also treated to other unique items that you can use to eliminate your opponents from skunk grenades to a running hamster ball.
The game can be played on Steam and Xbox with future plans of porting it into PlayStation and Nintendo Switch soon as per their website.
Night of The Full Moon
If you're into card games like Hearthstone, Legends of Runeterra, or Shadowverse, then here's a gem worth trying out.
Night of The Full Moon is based on the story of Little Red Riding Hood where you need to find her missing grandma in the dark forest. Choose from over 600 cards and 7 classes and fight through hundreds of monsters in this deck-building game.
The base game has 4 free characters is already enough for replayability. You could purchase the additional characters and DLCs if you want to immerse yourself further into the dark forest and also supporting the devs.
Totally Accurate Battlegrounds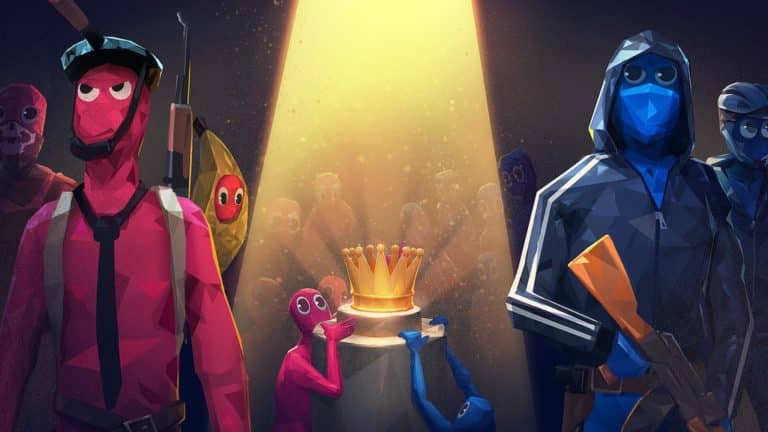 Here's another free-to-play indie battle royale for ragdoll physics enthusiasts out there. Totally Accurate Battlegrounds or TABG is a lighter and humourous version of PUBG where you're challenged with fighting against one another with no crosshairs.
This is also a 60-player survival game similar to Super Animal Royale the difference is that you have to fight the laws of physics if you want to win this game.
TABG also has a creative way of giving you an extra life by traveling through obstacles and if you survive those trials, you can get back into the map. Think of it as like fighting over in the gulag in Call of Duty Warzone.
You can either be a tryhard and attempt to get as many eliminations as you can or just simply enjoy the funny beatboxing and absurd ways to die in this game.
We hope you liked our list of free indie games. If ever you get tired of playing the same mainstream games over and over again, just know that there are a lot of hidden gems for you to explore. Happy gaming!