French website, "Jeuxvideo.com" accidentally uploaded a now deleted Far Cry 6 trailer, while the Far Cry 6 trailer leaked in all its glory and is in french, it does show us a whole lot of the game, and what we can expect.
Far Cry 6 trailer leaked ahead of Sunday reveal.
it seems that this entire week has been a series of unfortunate events for Ubisoft. We have had a constant series of leaks ranging from Assassins Creed Valhalla, Watch Dogs Legion and now, Far Cry 6, a game that was supposed to surprise audiences.
Unfortunately, it is difficult to upload the video to any place where Ubisoft won't take the trailer down in a matter of minutes.
The entire trailer goes as follows:
Diego is studying while listening to music, Anton Castillo enters the room and hands him a grenade. Anton makes his son hold a grenade in both his hands, and he puts his hands on Diego's hands. Anton pulls the pin and slowly releases his hands off Diego's hands, leaving him to hold a cooked grenade with both hands.
Anton tells Diego to follow him as they show clips of protesters. Diego is now on the roof of the palace with his father, Anton lights his cigar as shown in the teaser trailer. As Anton and Diego stand at the edge of the palace, Anton grabs the grenade with one hand as Diego is still holding it. There is some white text on the grenade which reads "Muerte A Castillo".
We are shown more footage of protesters, and Anton talking to his son, but all the words are in french. This carries on until the trailer ends with Diego stretching both hands ahead of his body and taking a big breath of air, grenade in hand.
You will have a hard time finding a trailer, but with Ubisoft Forward less than half a day away you're better off waiting for the official trailer that will be revealed.
Release date and other details
At the end of the trailer, we do get a confirmation of the release date of the game, that was also confirmed in the initial leak: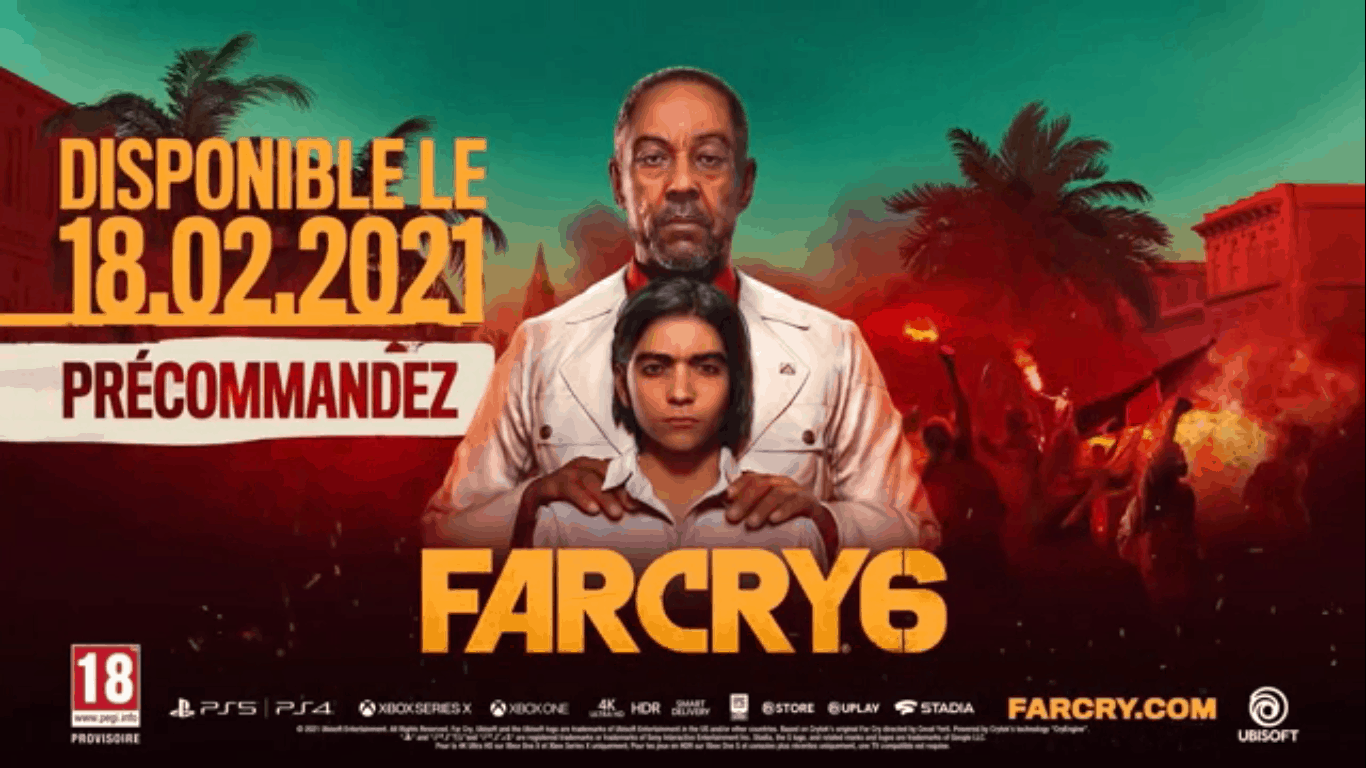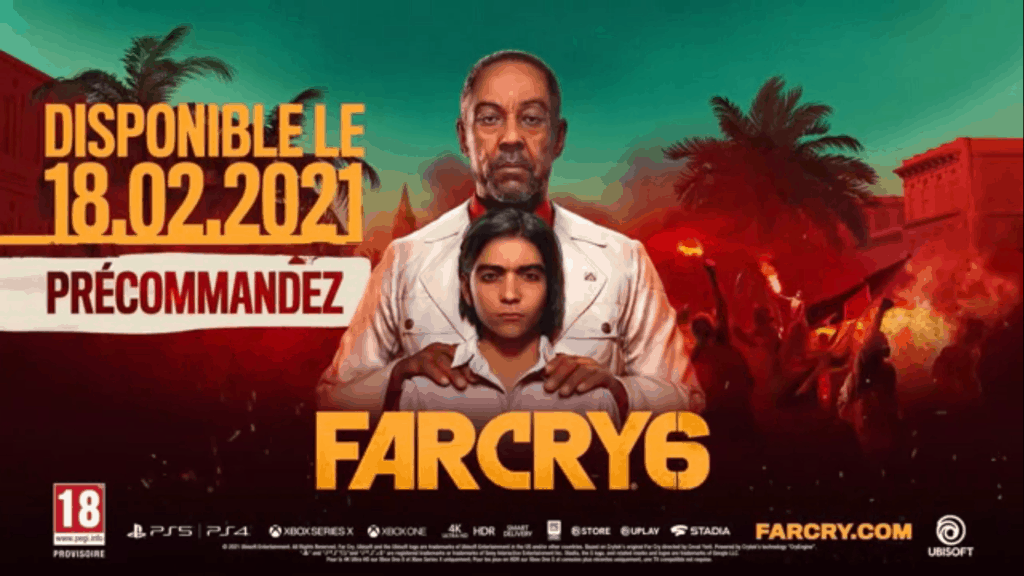 We already know that Far Cry 6 will be free for PS5 owners who buy the PS4 version of the game and at the bottom of the trailer we can make out Smart Delivery next to HDR, meaning Xbox One users will get the Xbox Series X copy of the game for free as well.
What are your thoughts on Far Cry 6 so far? Let us know in the comments section below.