Accompanying the previous console leak, we also have a a few Xbox Games Leaked that tells us the future release dates of Bethesda studios and other future games have just been leaked, and some of these are sequels that fans have been waiting for! With Fallout 3, Dishonored 3, the name for the new Doom title and more just leaked.
Xbox Games Leaked In Court Documents
In a follow-up to the previous console leak, we now know the names of future Xbox titles that are in development, and these are also taken from the previous court records leak.
Some of the most notable Xbox Games Leaked mentions here are:
Doom Year Zero & DLC
Fallout 3 Remaster
Elder Scrolls VI
Oblivion Remaster
Dishonored 3
Ghostwire: Tokyo sequel
Project Kestrel
Project Platinum
Licensed IP Game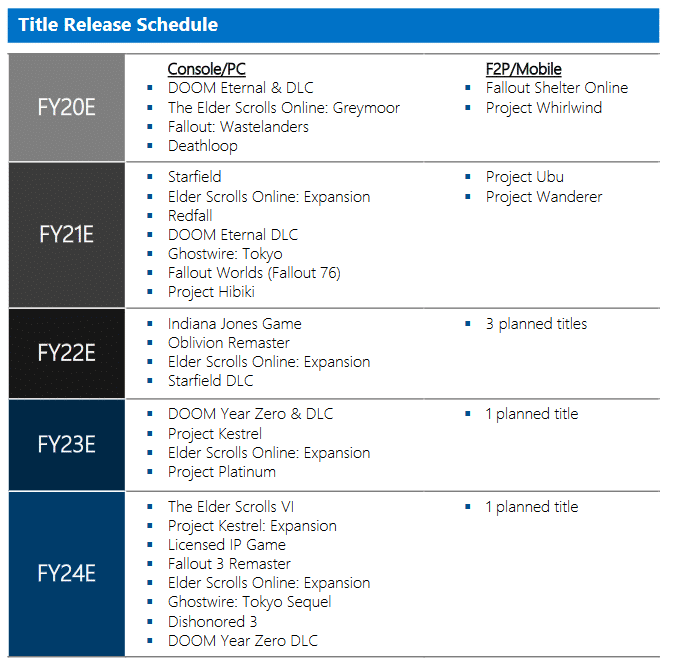 We did learn about ID Tech 8 that hinted at the rumor of a new Doom game, but we now know the name for the new entry which is a huge leak in itself.
While normally, we recommend taking caution with leaks, we do recommend following the sage advice here, but considering these are taken from court documents, there is very little doubt on the authenticity of the contents here.
What are your thoughts on the lineup? Let us know in the comments section below!