Galacticare gives us a unique spin on the hospital management simulator genre. The first impressions that I got from the trailer immediately reminded me of Two Point Hospital, another game that I've invested my hours into.
Lucky for us, the team over at Brightrock Games and CULT Games let us try the first two levels of their demo version. Let's see if our first impressions of Galacticare are enough to hook you into this relaxing hospital simulation sandbox.
Story & Presentation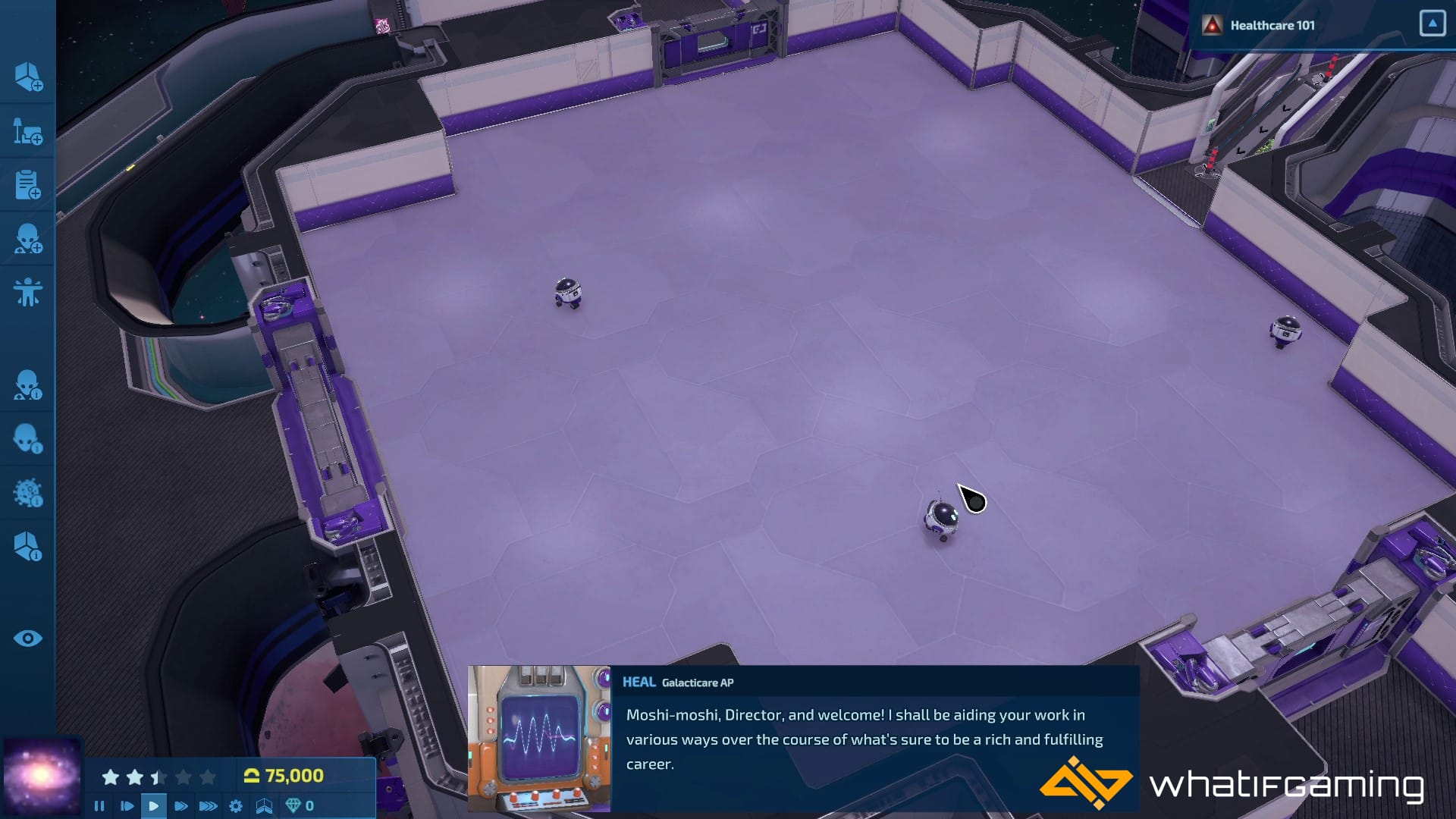 You play as the Director of Galacticare and your job is to create different types of hospital facilities that treat different kinds of diseases. The facilities that you plan to build will also depend on the level's scenario.
For example, in the second level of the game demo, we are challenged with treating patients coming from a music festival. So you will need to accomplish certain tasks to protect the reputation of your hospital, including treating VIPs quickly.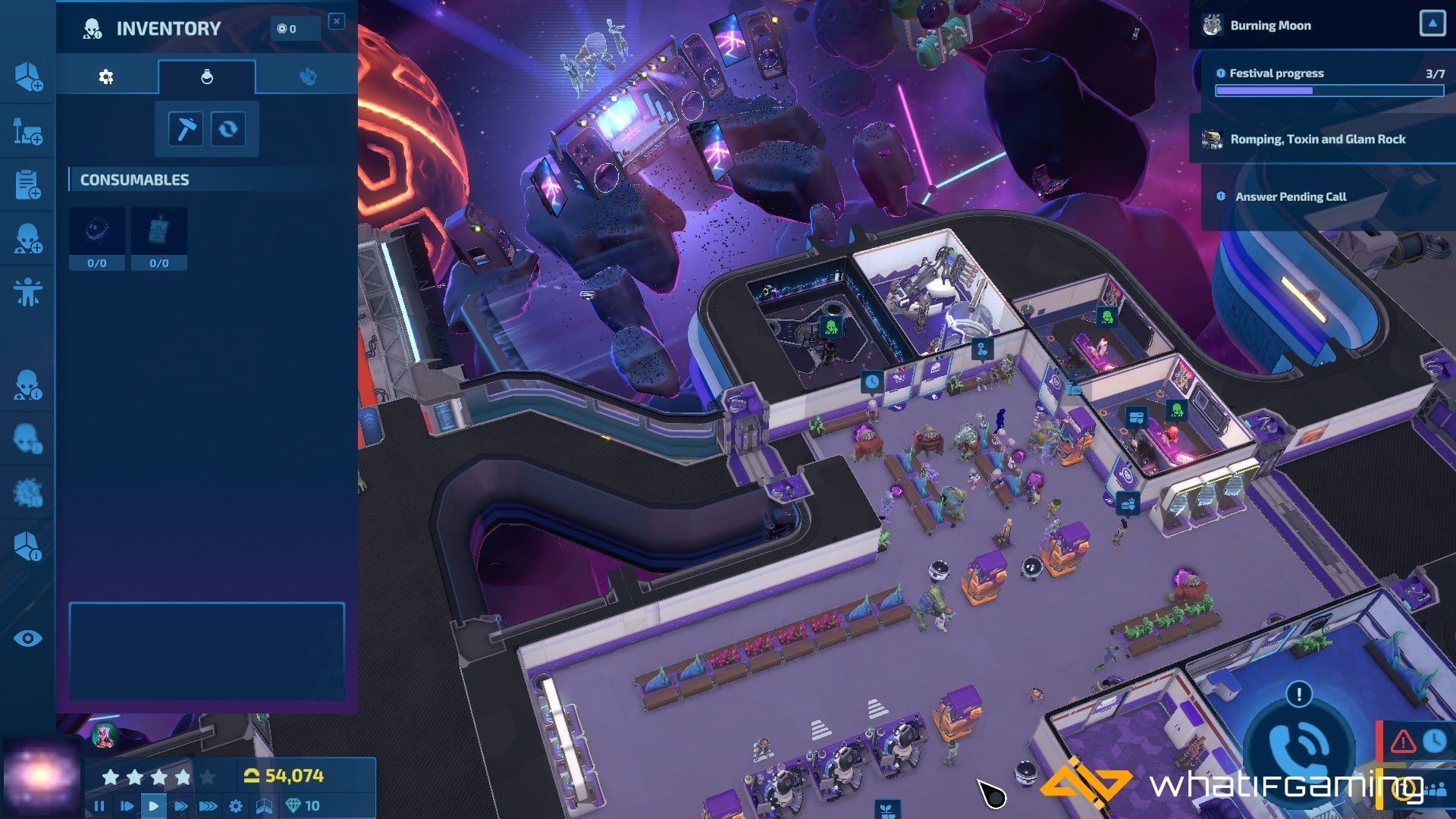 The quality of your hospital is also measured through a star rating system. This could've been improved better if there was some yearly awards mechanic similar to Two Point Hospital.
I also noticed that there weren't any indications of how many days (or lightyears) have passed since the hospital is running. Instead, I'm treated to a scoring system at the end of the where I see the time it took for me to finish a level and a star rating in Galacticare.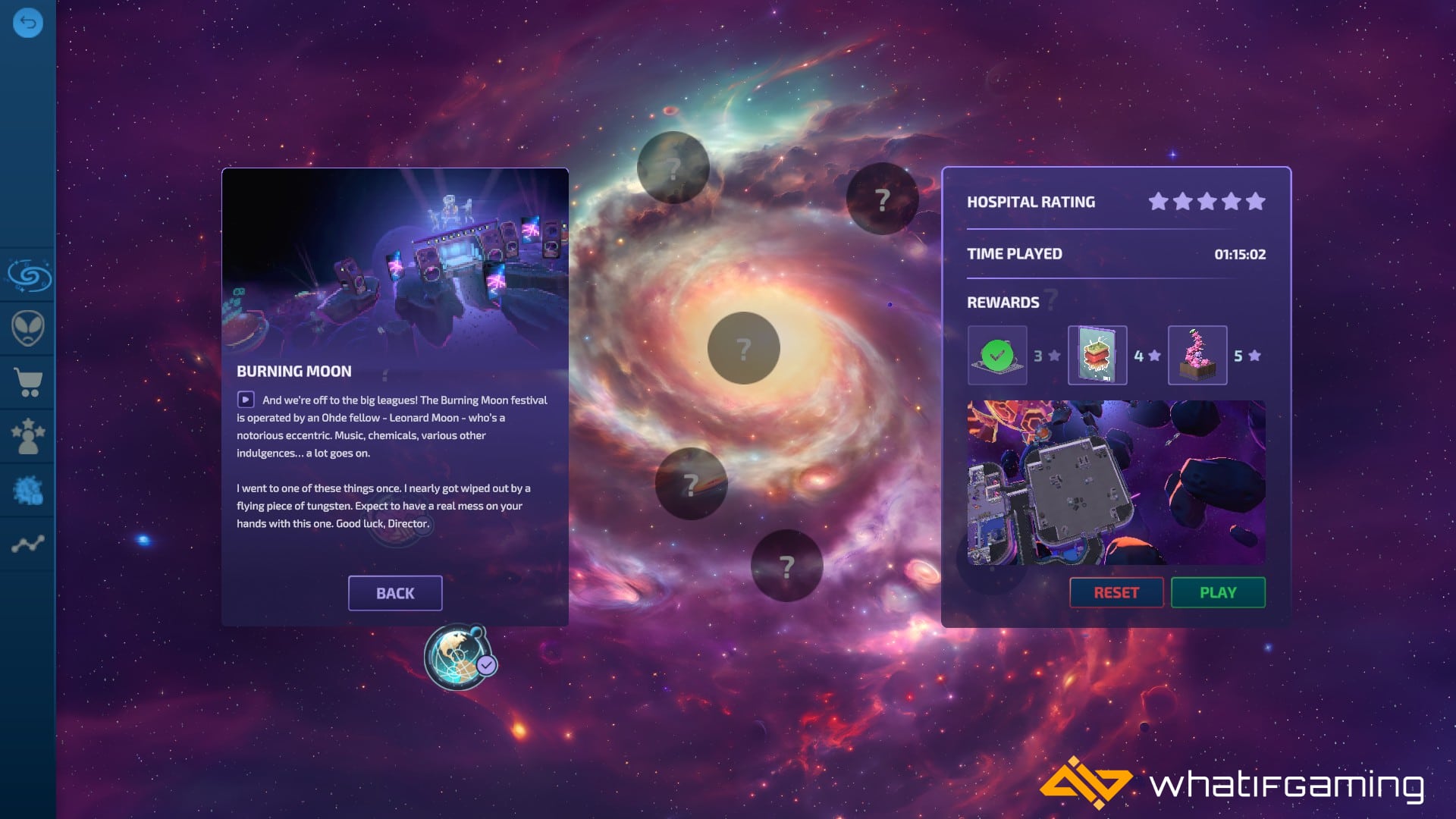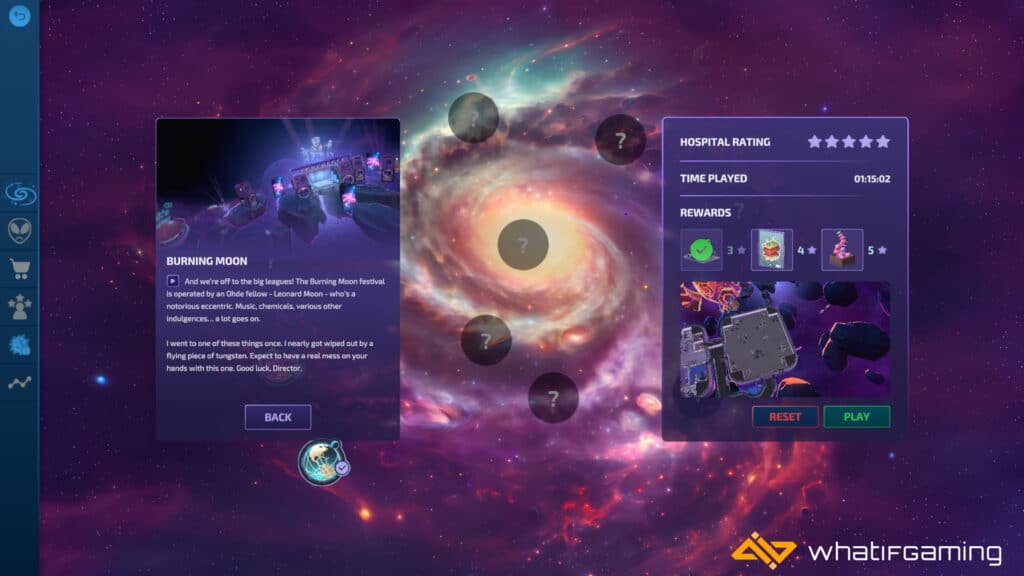 There is an option to continue playing after you accomplish the main objectives of the level but you might get bored eventually once you've filled out the rest of the wings.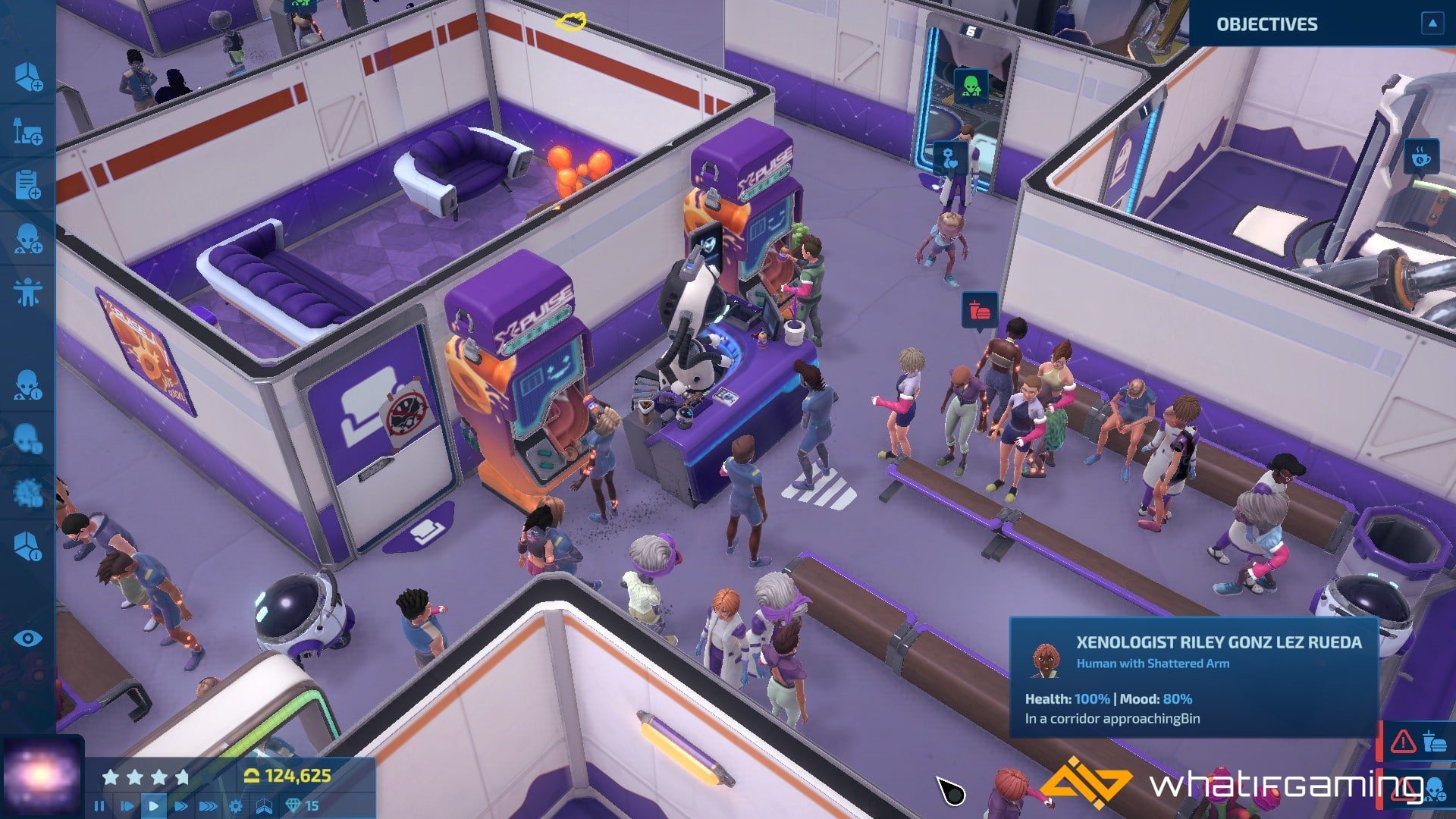 Good luck with your GPU if it can handle a lot of elements because in my case, there were noticeable frame drops when recording or streaming the gameplay. But if you plan to play this casually off-stream, you should have an enjoyable experience.
Customization
Galacticare presents us with intuitive room-building mechanics. Such as allowing you to duplicate your built rooms to quickly develop a running hospital system.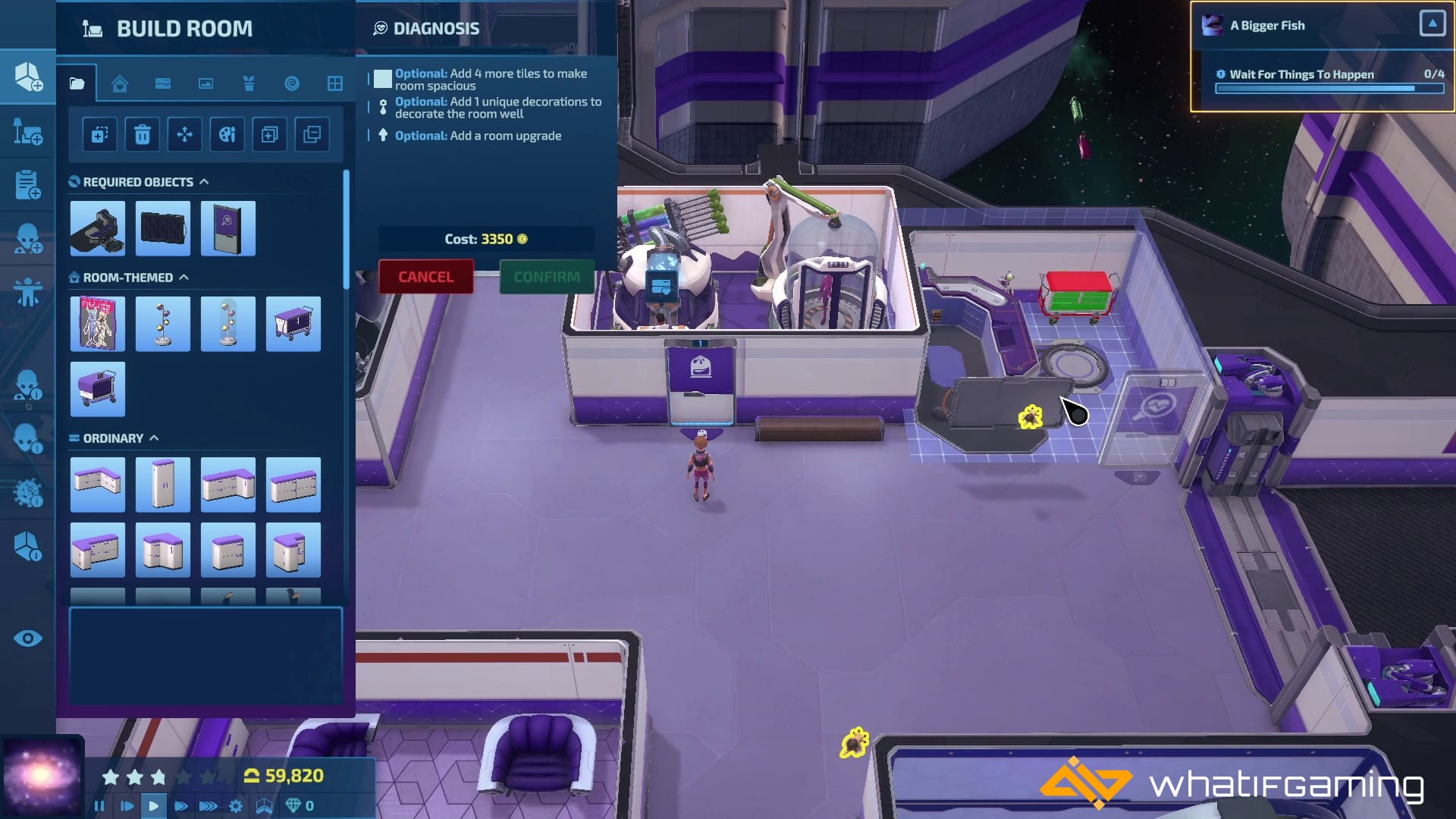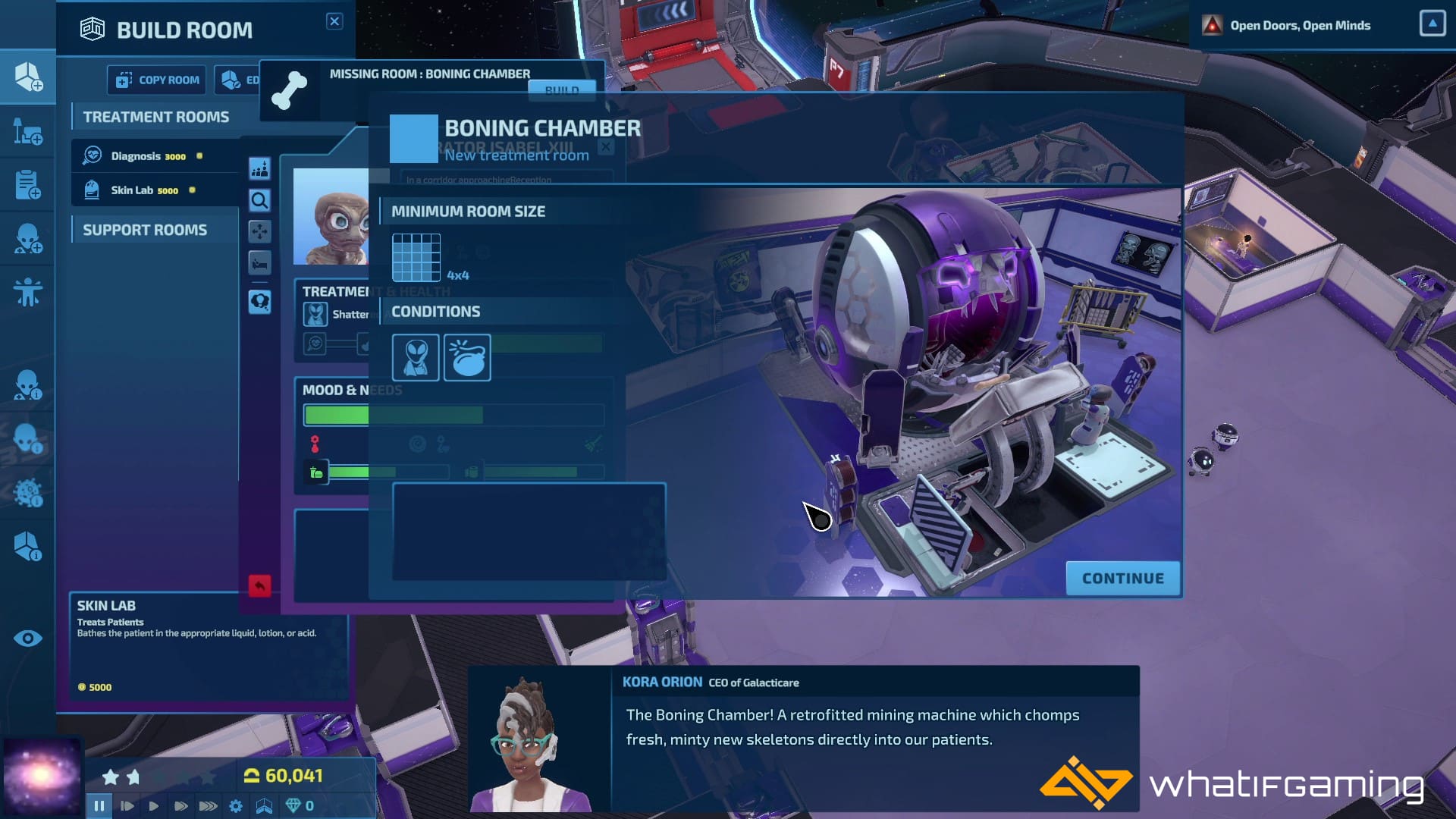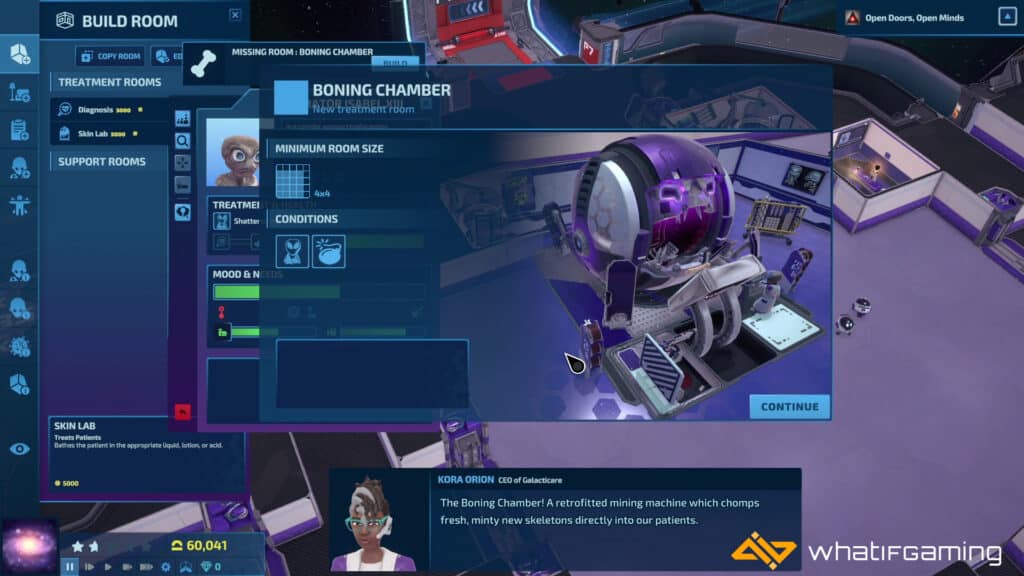 In this demo build, we have two types of rooms: Treatment Rooms and Support Rooms. Treatment Rooms are your money-making facilities in order for Galacticare to function well starting with a Diagnosis Room to analyze your patients' conditions before sending them out to different rooms like the Skin Lab and the Boning Chamber.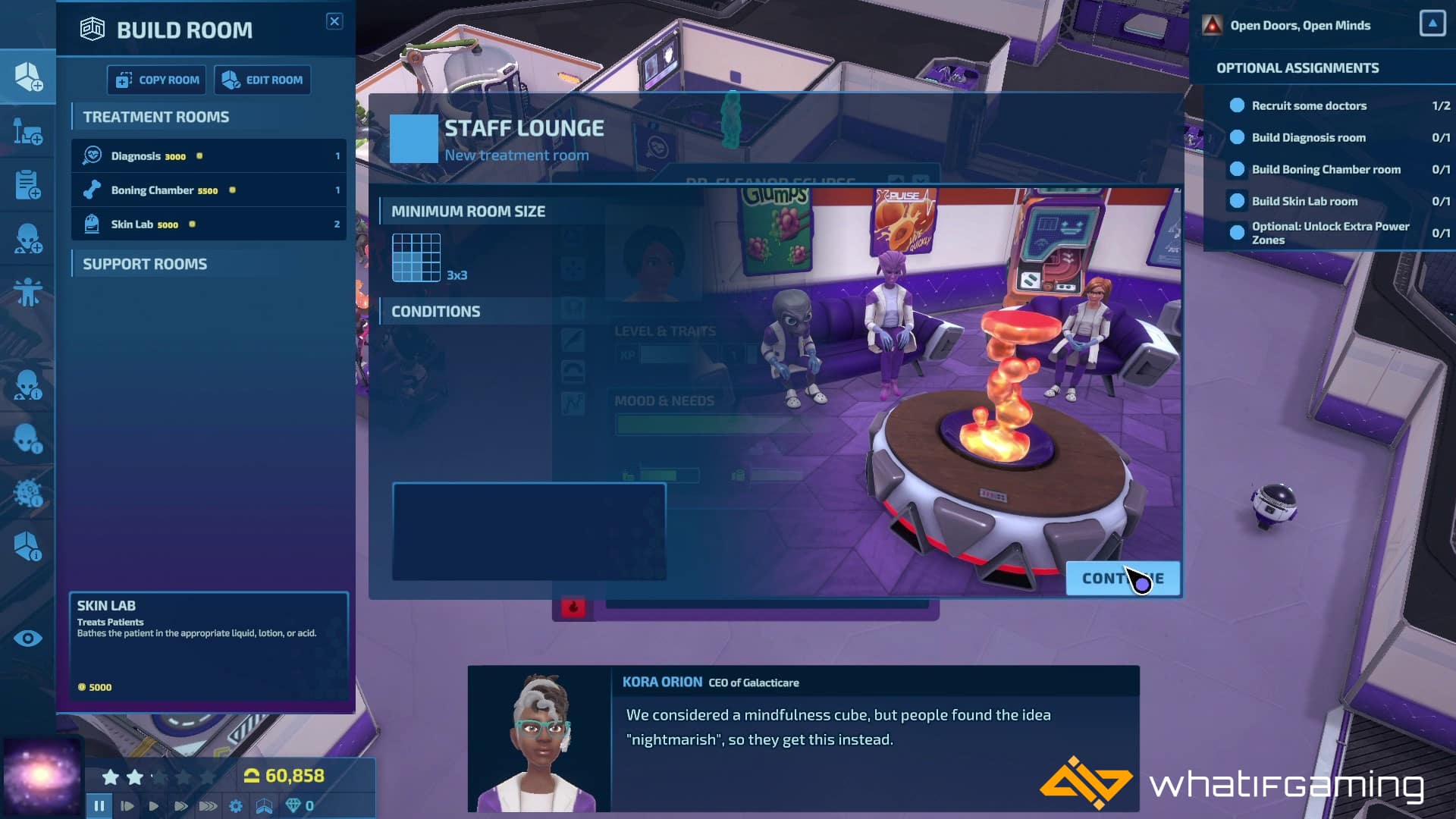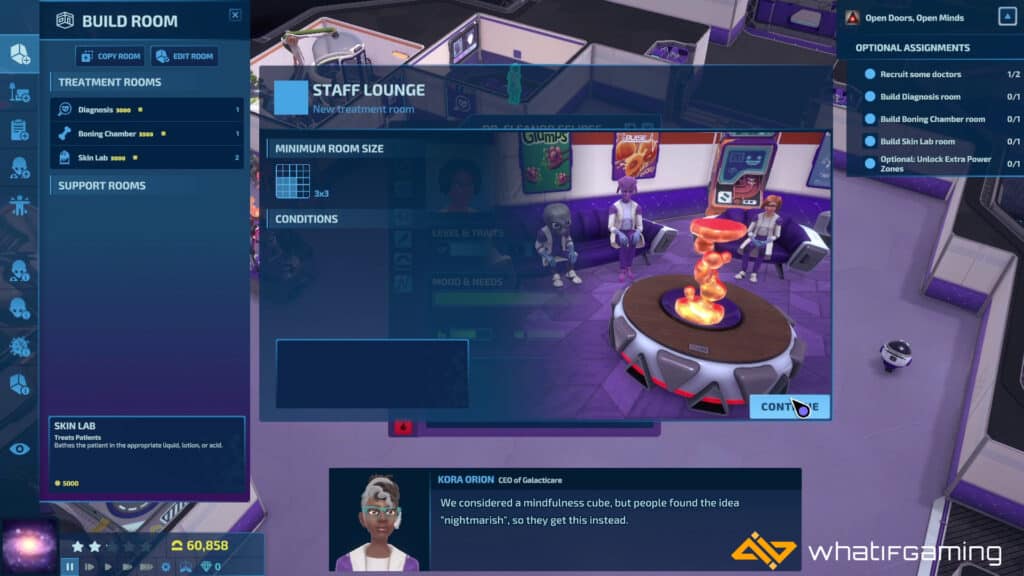 Support Rooms help your doctors improve your mood by taking breaks after treating a handful of patients. Currently, this demo only has a Staff Lounge but we should look forward to other rooms to be added once the game comes out.
Diseases & Races
One of the fascinating aspects of Galacticare is the diseases themselves, each possessing a playful pun that manifests in a literal and intriguing manner. For instance, there is a condition called Metal Head where a patient's head is made of metal and it can be treated if your hospital has a Laser Room.
This unique approach to naming diseases adds a touch of whimsy to the otherwise serious business of interstellar healthcare.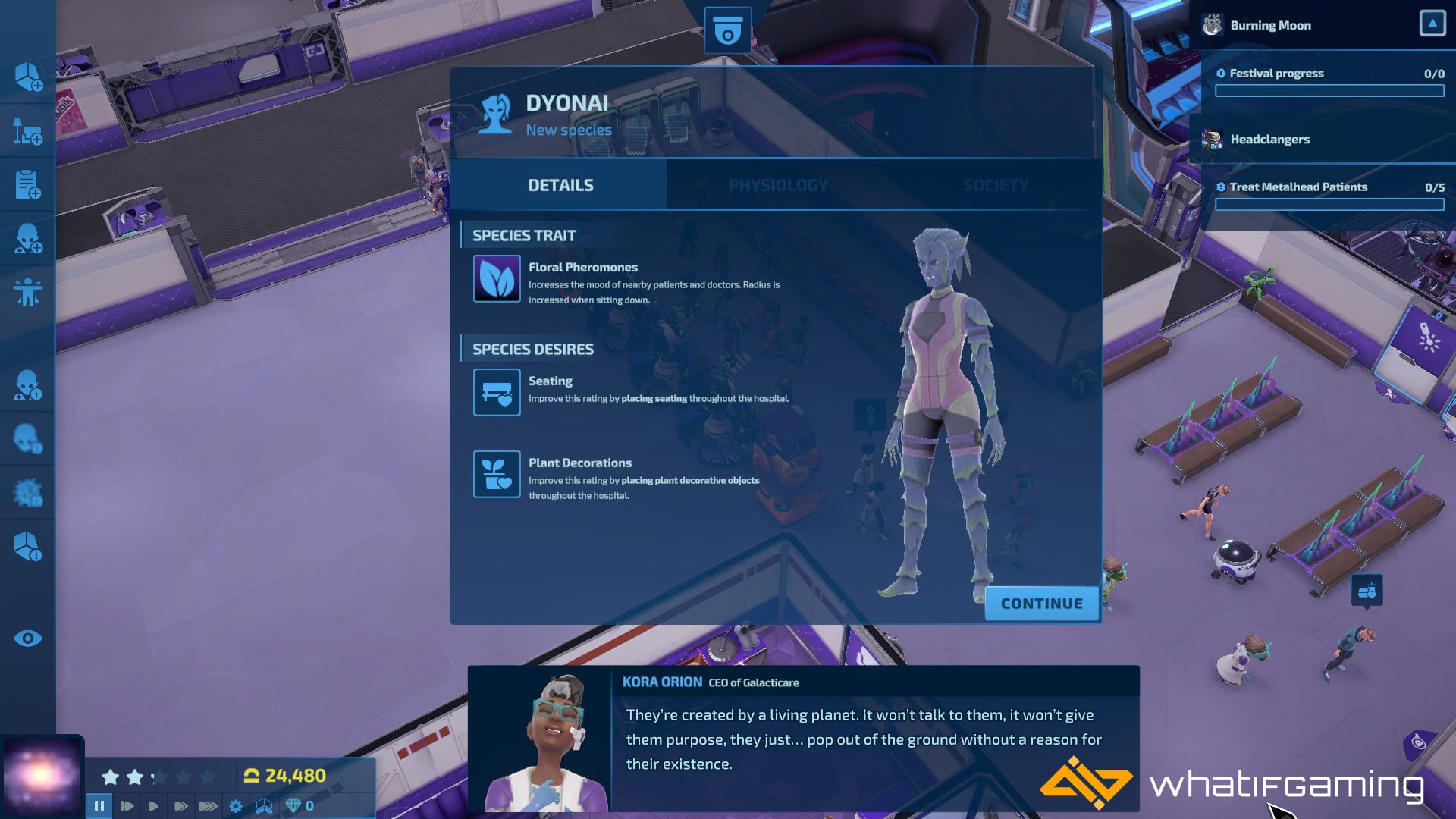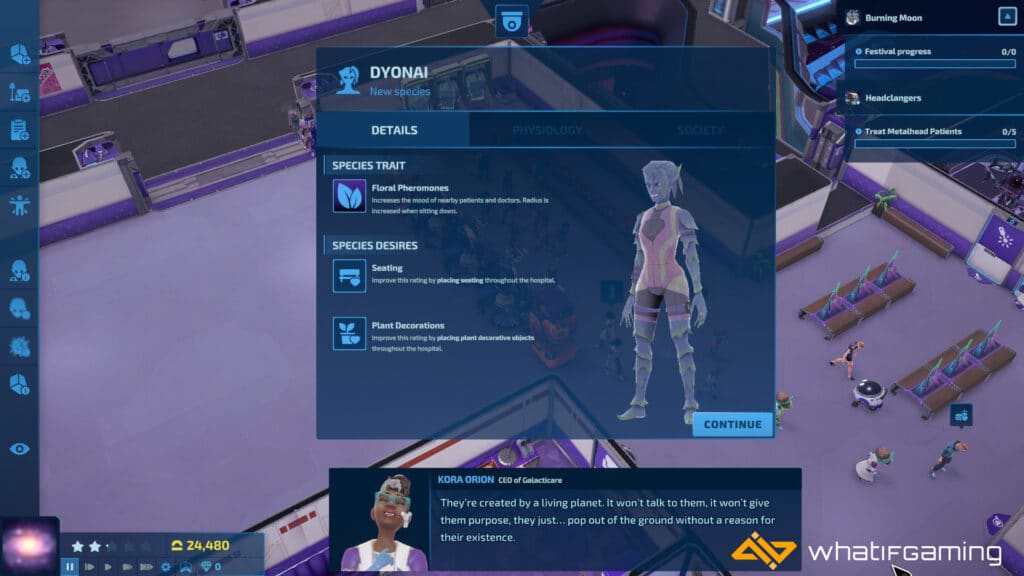 Alien Races also add to the challenge in Galacticare because you need to take note of their traits and desires. For instance, the Dyonai are an alien species that prefer plant decorations and adequate seating inside your hospital. If you don't fulfill these patients' desires, there's a higher chance of them leaving or worse, dying.
Hospital Management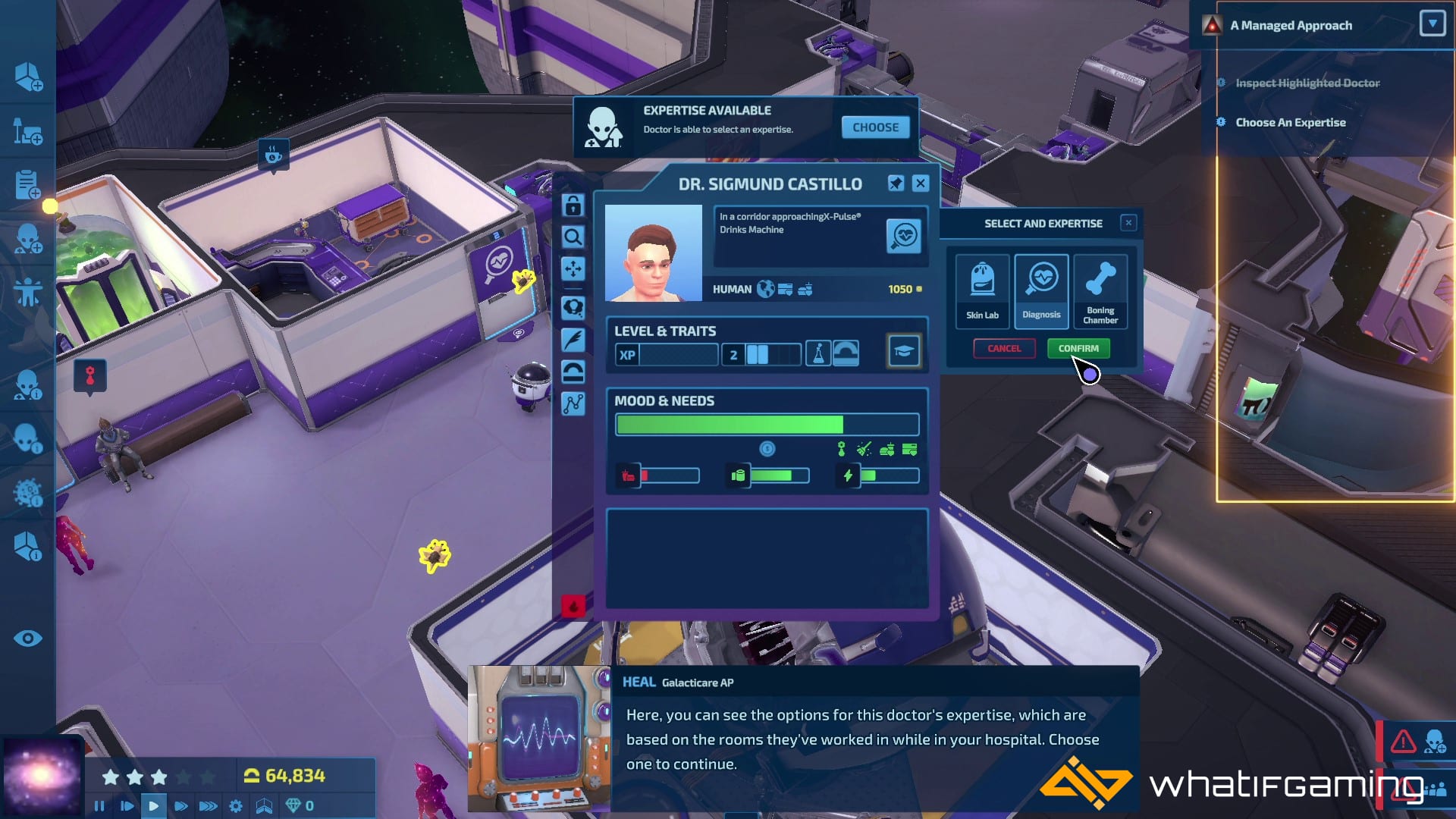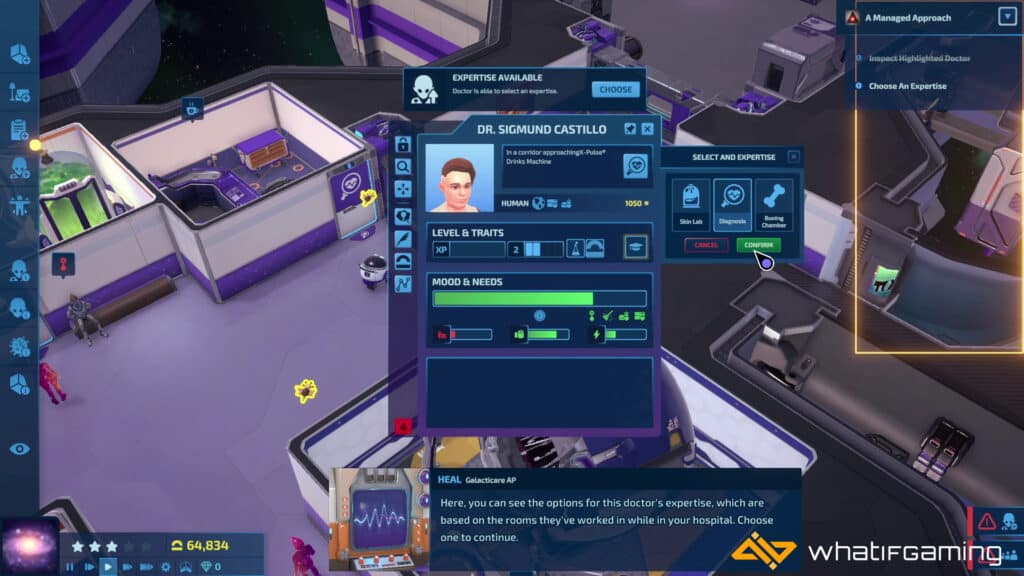 You can hire doctors of different species and assign their expertise once they level up. For instance, if your Trainee doctors have achieved level 2, you can immediately assign a specialization based on what room they're in.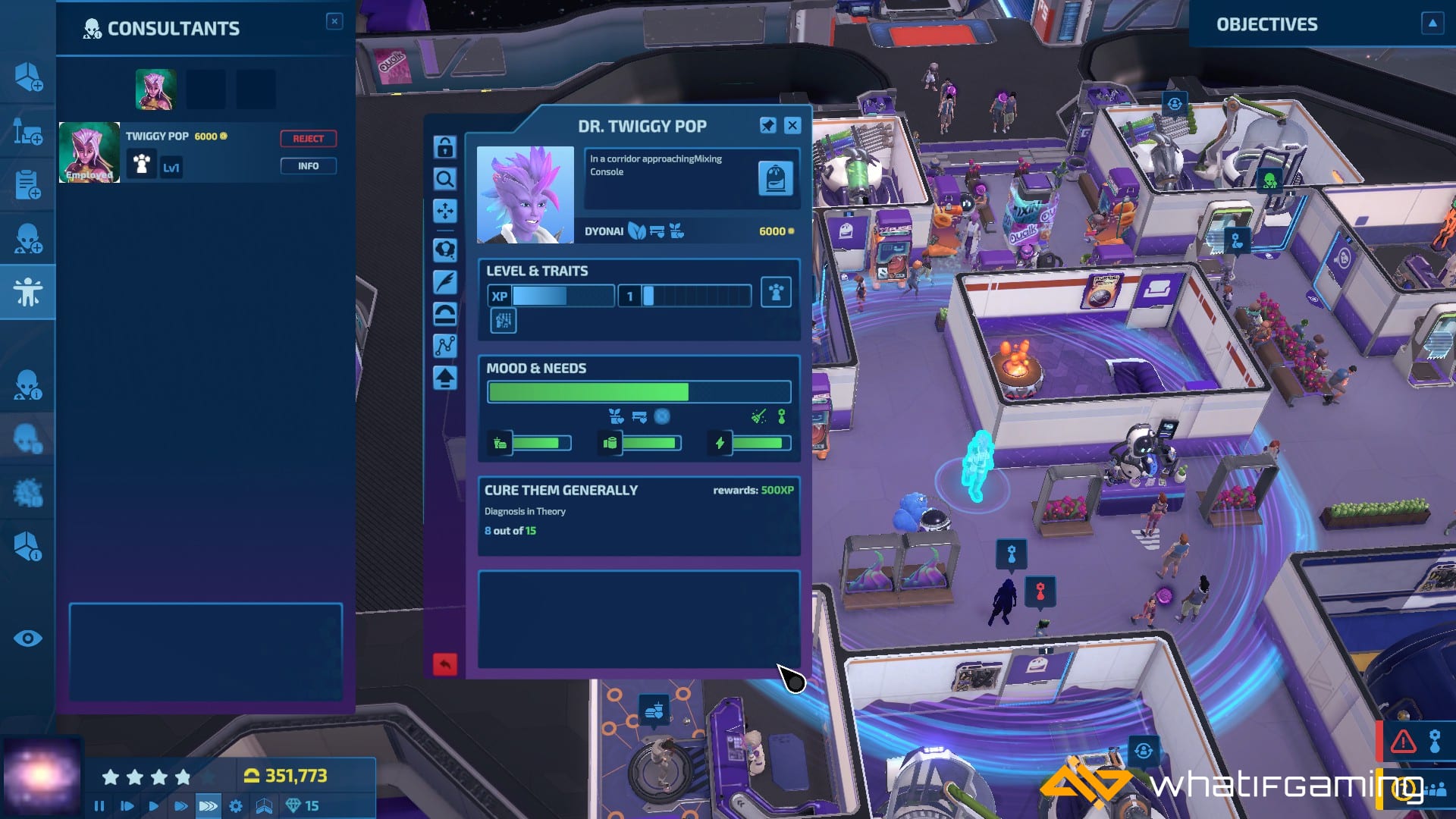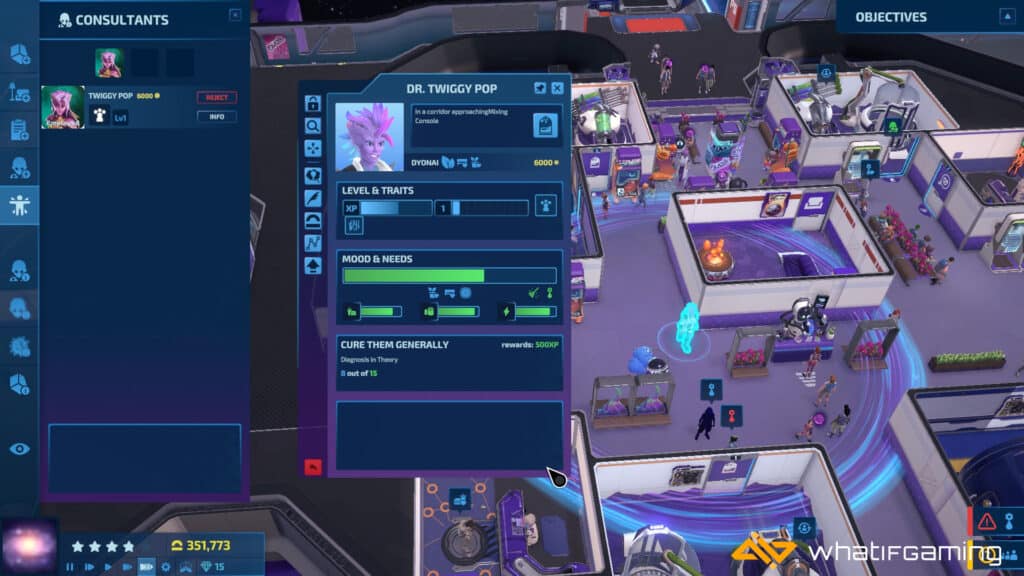 Galacticare also gives you the opportunity to hire consultants which gives off unique abilities to improve your hospital's rating.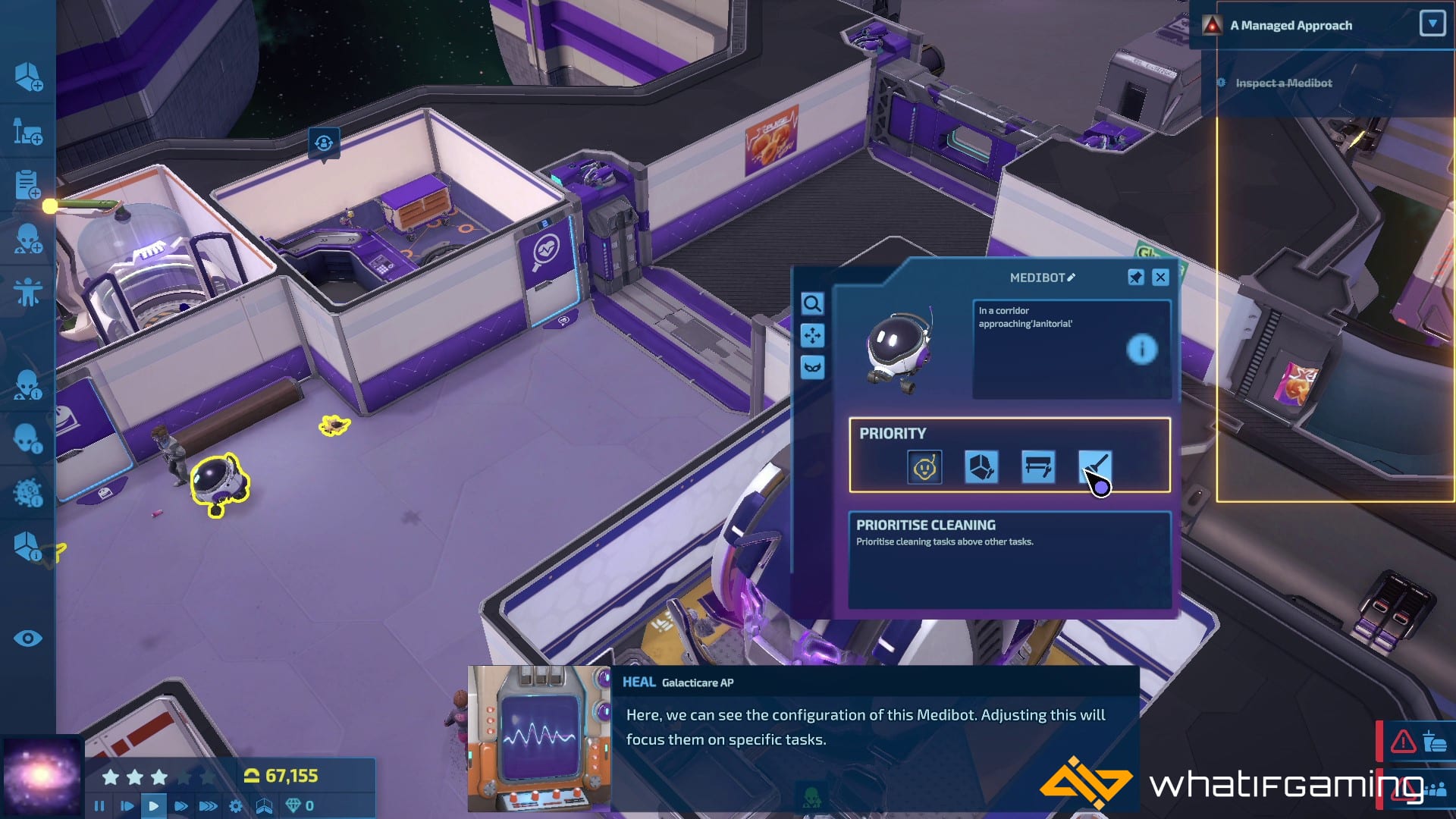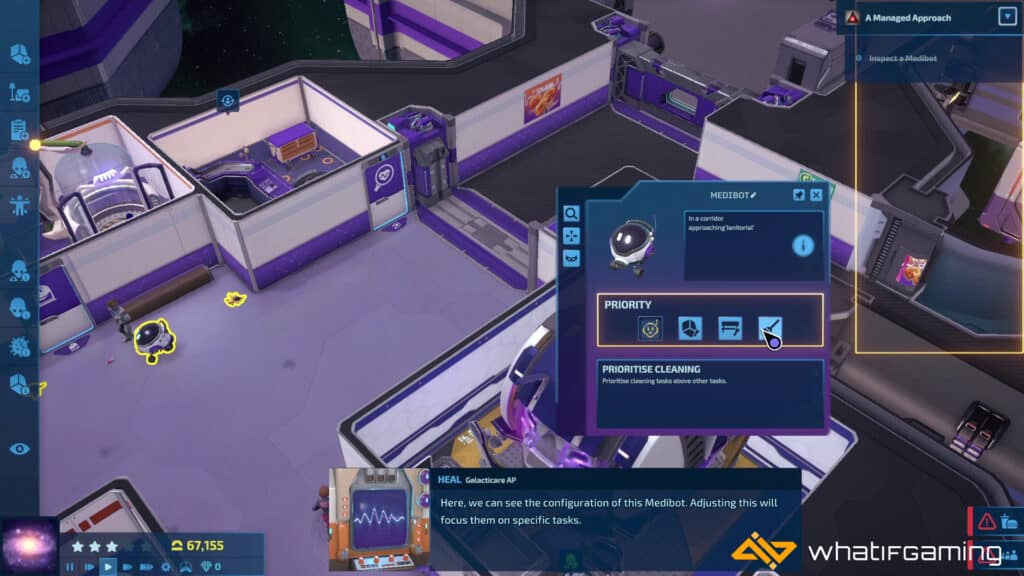 Janitors and receptionists in this game are replaced by medibots so it's not really required to manually manage them since they can run on default routines. However, there is an option to do this if you're really into assigning them to specific tasks.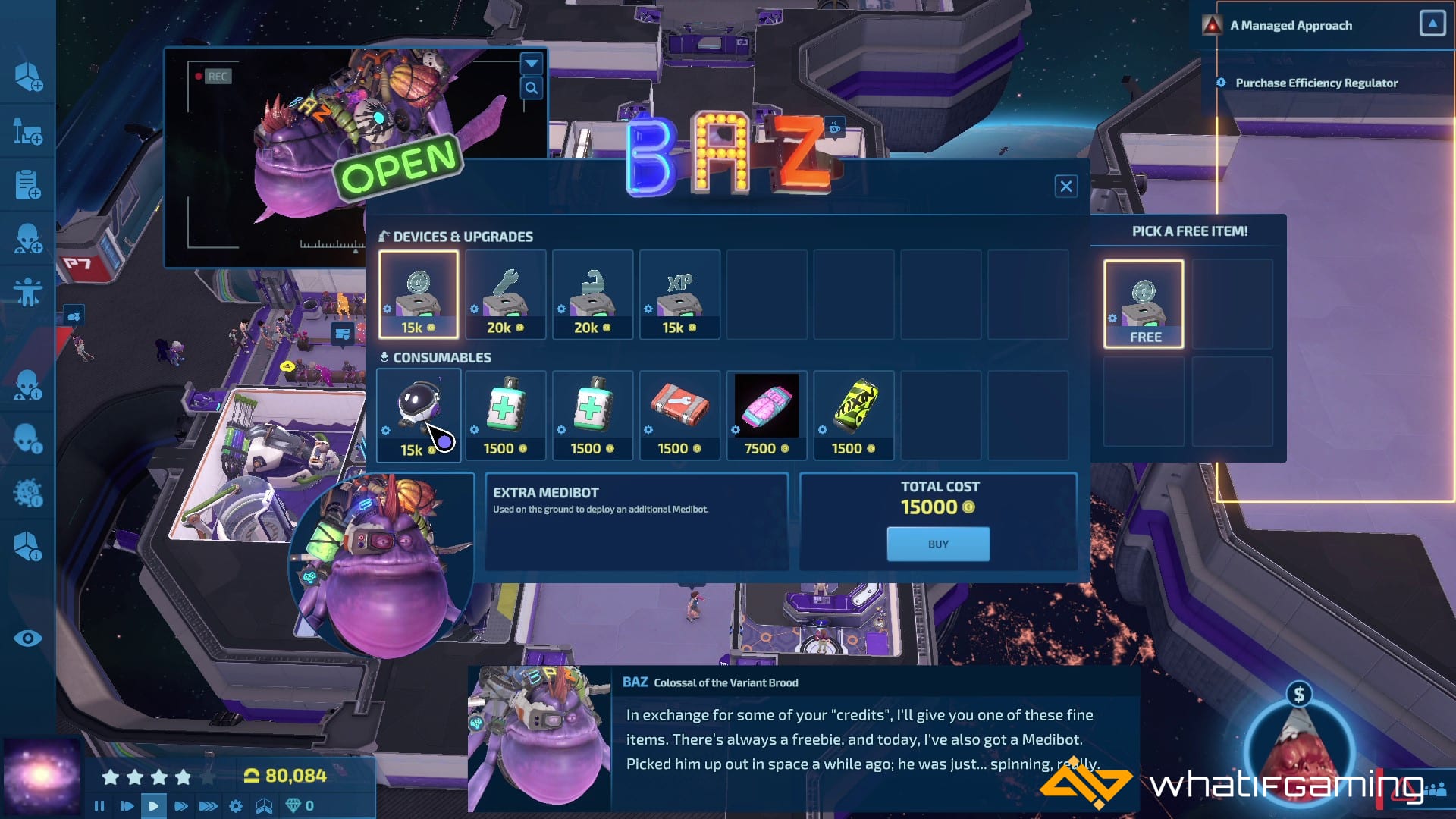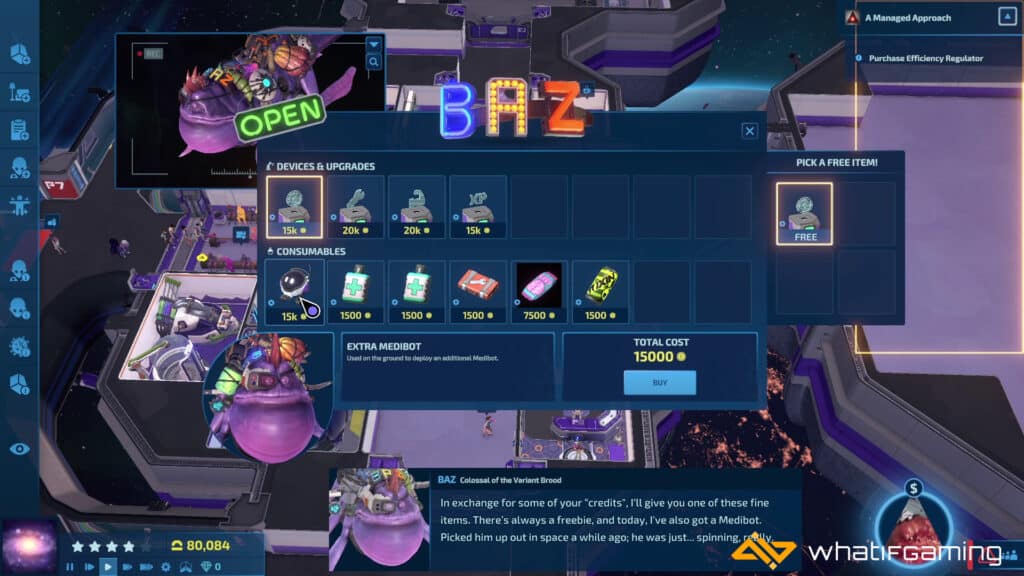 There are also colossal aliens that regularly visit your hospital where you can obtain room upgrades and consumables. If you're lucky you can even get items for free such as medibots to help maintain your facilities.
Overall, I like how the devs simplified the staff management in Galacticare. This is also an easier alternative to Two Point Hospital in my opinion. You only need to worry about hiring the right doctors while keeping them happy and you let the medibots take care of the cleaning and admin tasks.
The Verdict
Galacticare is a relaxing sandbox hospital management simulator that never overwhelms you with micromanagement thanks to its intuitive interface, fun structure, and steady pace.
It also gets overwhelmingly challenging once your hospital expands. With many races and diseases to discover, you'll have a fun time watching how these unique diseases get treated. You can also unleash your interior designer side by customizing each room that you make.
If you are interested in playing hospital management simulators, you can wishlist Galacticare on Steam here. You can check out the demo yourself during the Steam Next Fest starting 19th June 2023.
Are you planning to get Galacticare first impressions? Are you planning on trying it out for yourself? Share your thoughts in the comments below.
This first impressions review is based on the PC version of Galacticare. The key was provided by Brightrock Games and CULT Games.