Animal Crossing is, by far, one of the most relaxing games that you'll ever play. The game is just what people need after a long day at work to unwind. The game's entire experience is handcrafted to create a soothing and social environment. If you've put in your hours in Animal Crossing and want to move towards something new. You're at just the right place.
Here are ten games like Animal Crossing that should be next on your to-play list.
Cozy Grove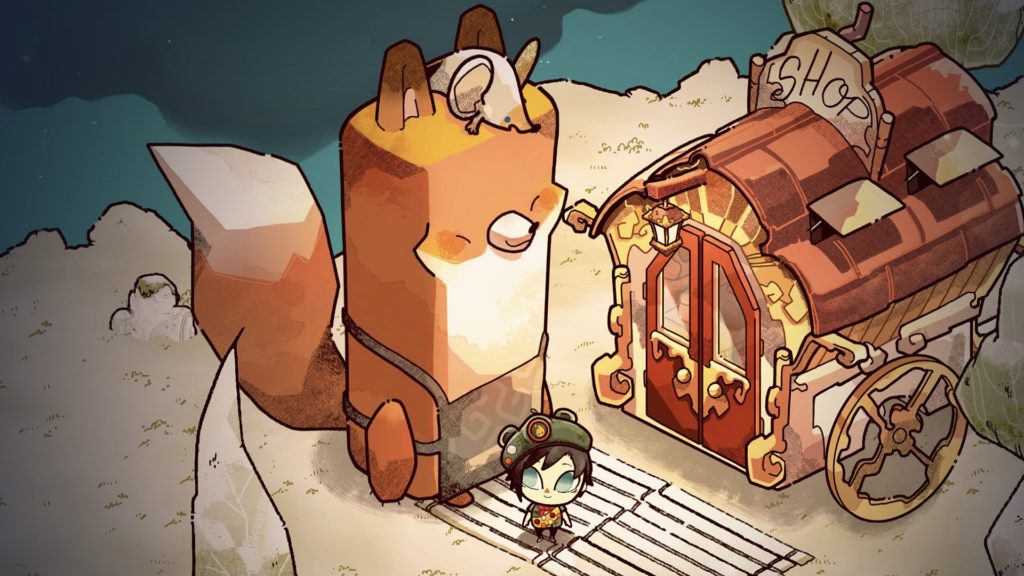 Platforms: PS4, Xbox One, iOS, PC, Xbox Series X/S, Nintendo Switch
Release Date: 2021
Cozy Grove is similar to Animal Crossing but is a little different when it comes to the actual mechanism of the game. In this game, you're getting ghosts and spirits, which is a fun and interesting spin on the otherwise calm genre of Animal Crossing.
Cozy Grove has a fairly defined structure. The spirits around the island give the player daily task which always has a single goal. You're living on their island, so it's only fitting that you take care of their chores. Most of the time, this is just going to be you running around finding lost things for the spirits.
The flow of this game is super easy-going. Unlike most games of this genre, the devs don't want you to grind the game for hours each day. Once you log in, you're going to have enough tasks to last almost an hour, and it's perfectly fine for you to log out for the rest of the day. That's what makes this game casual. After that hour, you're just not even going to have anything to do. It's the perfect casual game for adults to relax during their lunch breaks at work, and it's definitely going to become a part of your routine in a few days.
Happy Street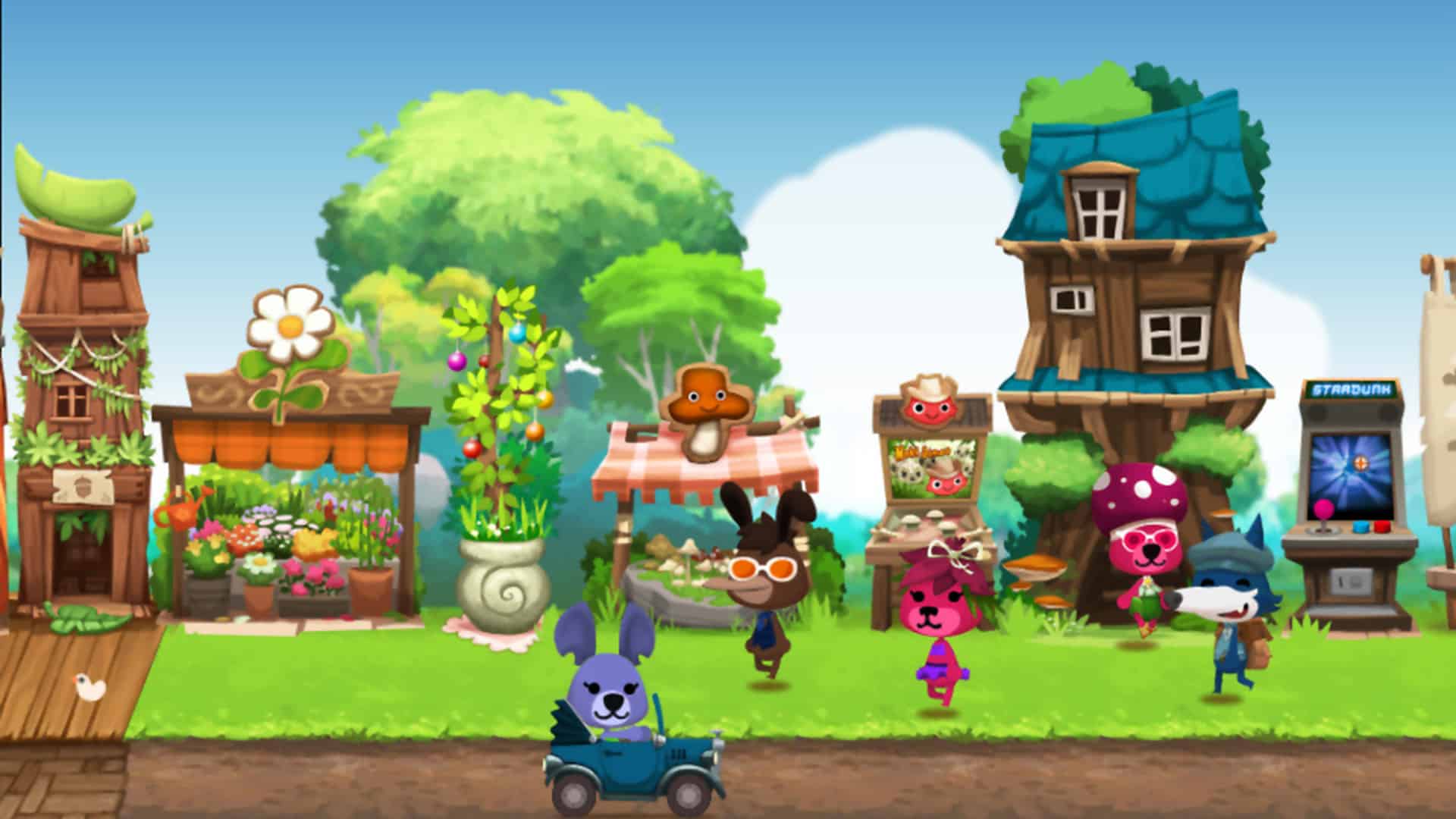 Platforms: iOS
Release Date: 2012
Yes, I put an iOS game at number two on my list; fight me. The plot of Happy Street revolves around the player taking care of and maintaining a street. At the start, you just build a home for yourself. However, as you slowly progress through the game, more and more villagers start arriving, which forces you to build a more home. You are kind of doing the job of a mayor but in a lot more stress-free and easy-going way.
The game does have a few undeniable similarities with Animal Crossing, and it's clear that the devs did have Animal Crossing open somewhere when designing Happy Street. But the game doesn't blatantly copy any concept, which is nice.
The game has the same Clash of Clans vibes that we got used to years ago. Building a new structure or upgrading an existing one is going to take some time. At this point, you're going to have to either wait or spend some money to skip the waiting period. This isn't that big a deal at the start. But eventually, the waiting times will become a bit annoying.
Overall, the game is a lot of fun to play with its easy-to-learn mechanics, beautiful graphics, and soothing music. This is, by far, the best alternative to Animal Crossing on mobile.
Hokko Life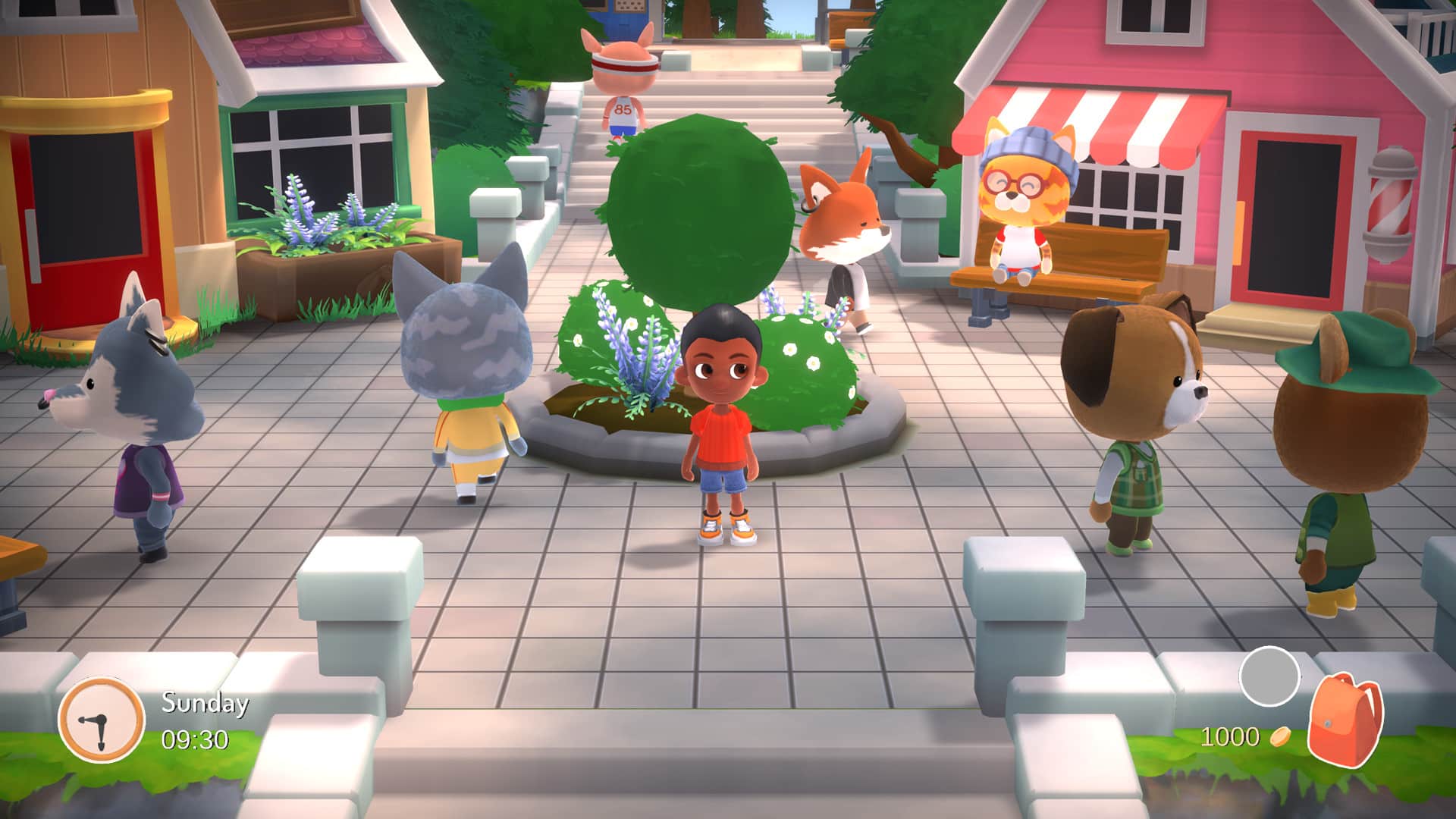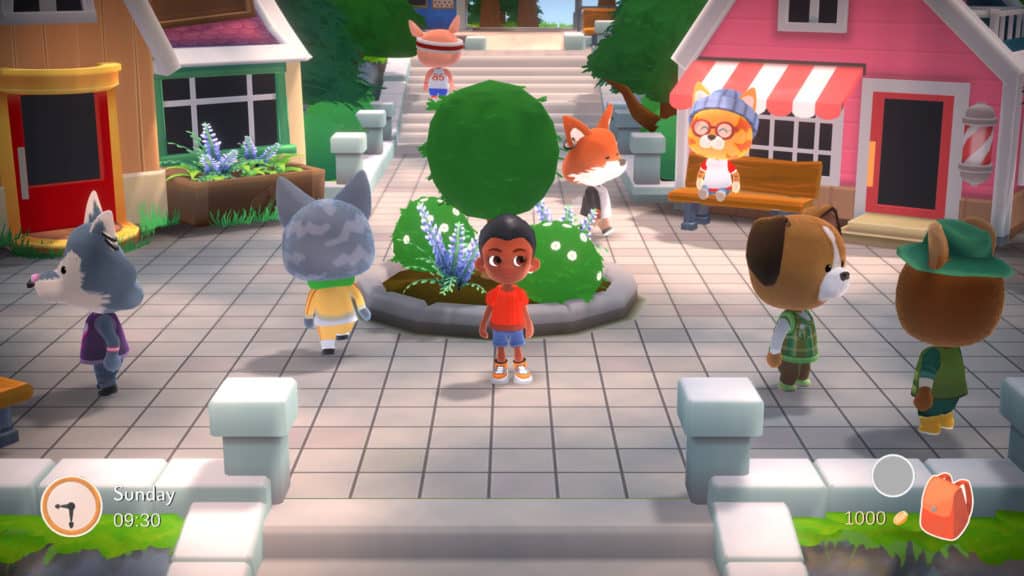 Platforms: PC, Amazon Luna
Release Date: 2021
Hokko Life was the debut game of Wonderscope, a Swedish game developer studio. It's a blend between Animal Crossing and Stardew Valley that manages to offer its own unique experience as well. If you were a fan of Animal Crossing, you're bound to be a fan of this game as well.
As soon as you start playing the game, you'll pick up various similarities that Hokko Life has with Animal Crossing. That's not a big problem. The devs clearly used that game as inspiration. The graphics of Hokko Life are surprisingly good considering the fact that it's from a brand-new development studio. It's super well-optimized, and the game will function perfectly on lower-end devices as well, which makes this a great game for budget PCs.
Just like any other community sim game, Hokko Life does have quite a bit of longevity to it. You're going to be able to play this game for months without running out of content. The game is still in early access, so you can guarantee that there's going to be a lot of brand-new content for it in the coming months.
Stardew Valley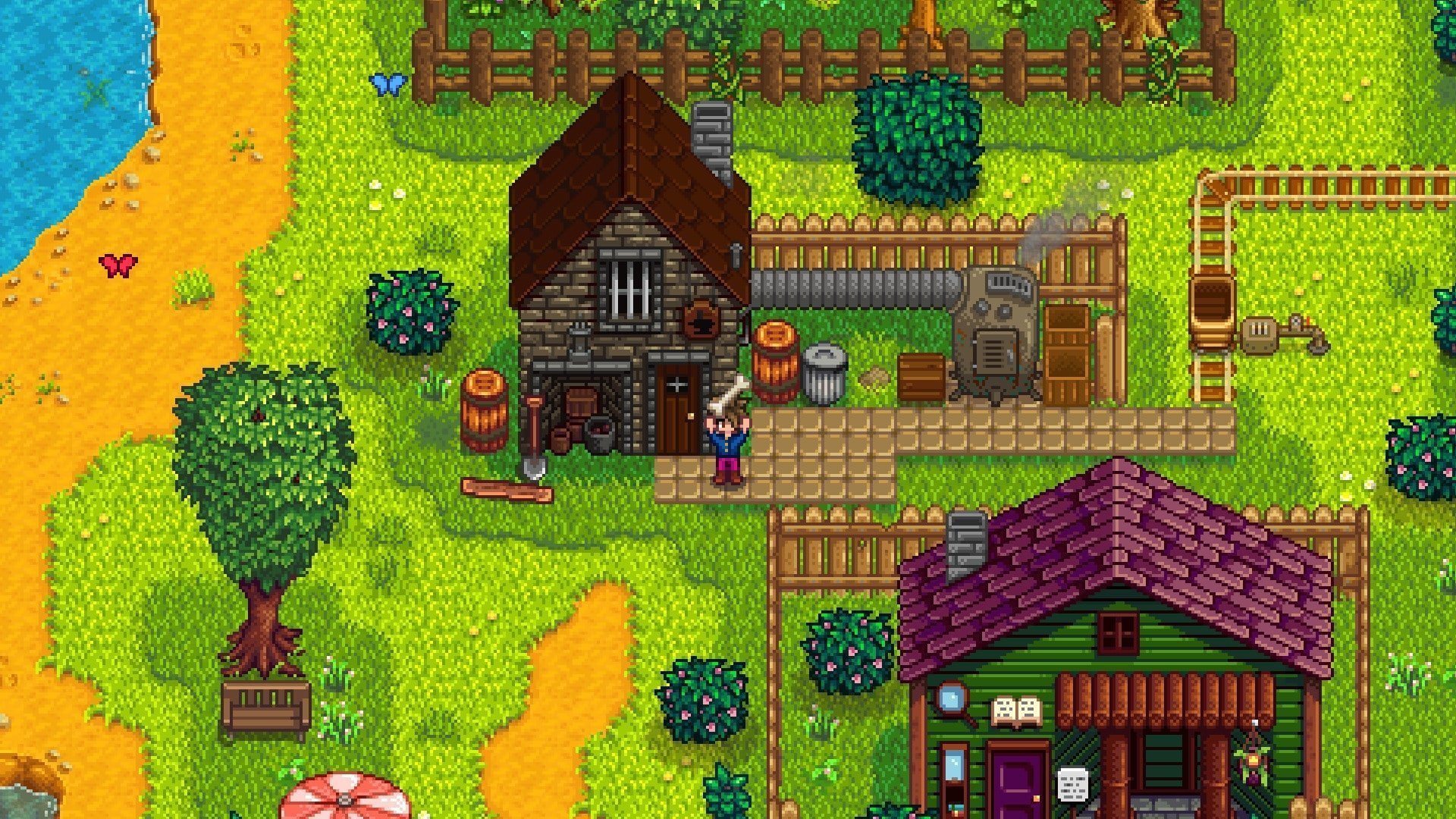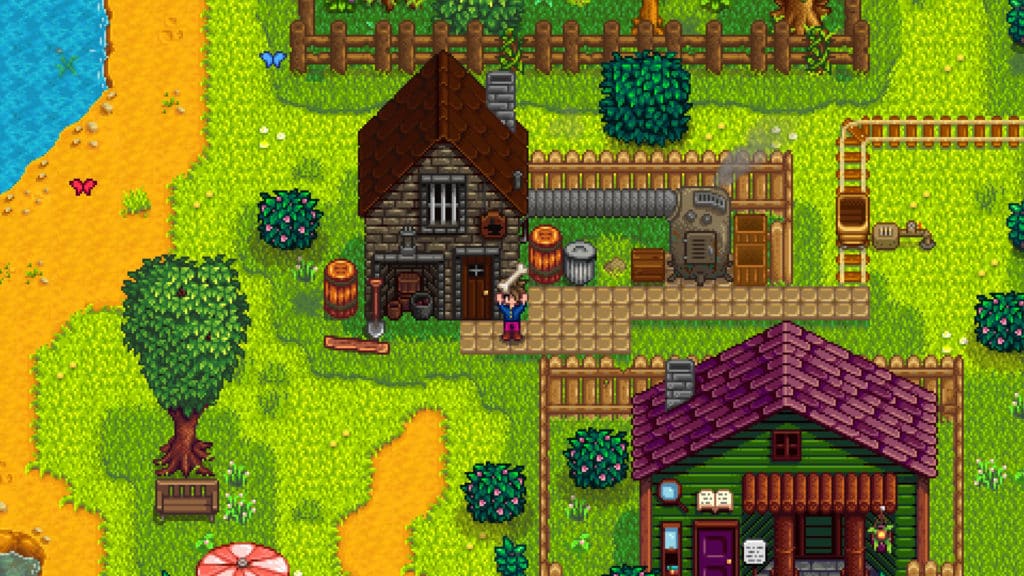 Platforms: Nintendo Switch, Android, iOS, PS4, Xbox One, PC
Release Date: 2016
Stardew Valley is a unique experience unlike any other. That small virtual world is so rich that it's not going to take long for it to become a second home. Everything from the graphics to the soundtracks is crafted perfectly for each other. Overall, the game is everything that you could hope for in a farming simulator.
The player is an employee of Joja Corporation who eventually inherits his grandfather's farm. It's a simplistic plot with no bells and whistles, and that's just great for what the game actually is. Once you're actually on the farm, you get a choice to either support the Joja Mart or repair the community center.
There's an interesting dynamic in interacting with the residents as well. Building relationships with them is super easy. All you need to do is give them a few gifts here and there to earn their trust. You do need to make sure you're giving them things that they like. If you give them a gift they dislike, this will cause a drop in their affection levels which is going to undo some of your work. You're going to have to interact with people, understand their likes and dislikes, and give them gifts based on that. There are plenty of exciting and refreshing characters in the game. There's a monster who's friendly and just wants to sell supplies, a scientist who studies wildlife, an introverted old man, and so on.
To add to the fun mechanics, Stardew Valley also has a few romanceable characters. Once you reach a certain level of affection with them, you'll have the option to marry them. When you do, they'll move into your house and help around the farm.
Surprisingly, Stardew Valley also has a co-op mode which is a ton of fun to play. A friend can join your farm and have their own home that you can customize too. They'll have to start from scratch, though, which is a bit of a bummer, but it's still a brilliant way to have fun with friends.
Ooblets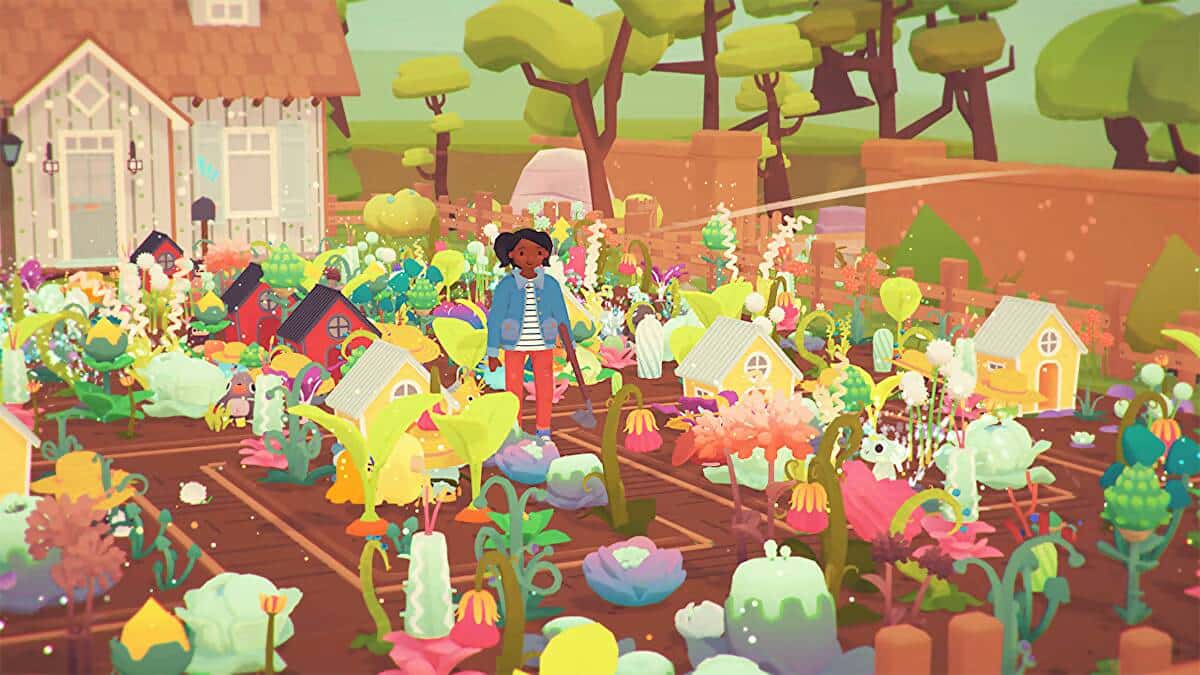 Platforms: Xbox One, Nintendo Switch, PC
Release Date: 2020
It doesn't matter if you hate Ooblets or love it; it's undeniable that the visuals and the colors of this game are breathtaking, and you'll adore their visual style overall. Ooblets is practically a farming game. You're going to start from a shack that you can decorate and upgrade as you progress in the game. Your primary method of earning money is farming. You're going to be planting the crops and eventually selling them.
Ooblets are actually Pokémon that populate Badgetown. Everyone in Badgetown has their own Ooblets, and you'll soon find out that you need some of them as well. Unlike Pokémon, you're not going to have to let these creatures fight each other. Instead, they're going to be in a dance-off with each other. Every Ooblet has a different set of abilities, which gives us that unique PvP feel that Pokémon became famous for.
The Ooblets are going to be your little farmers helping you around the area. They'll keep the debris away, and you'll love seeing them care for your farm. Ooblets does have a lot of potential as a farming sim. However, there's just not much to do. You'll do all your tasks, tend to the farm, and interact with all the villagers, and you'll only be halfway through the day. You'll have to nap a lot just to make it to the next day.
Overall, Ooblets is a good game with the potential to be a great one. However, longevity in this game is only an illusion, and you're bound to get tired of it eventually.
Castaway Paradise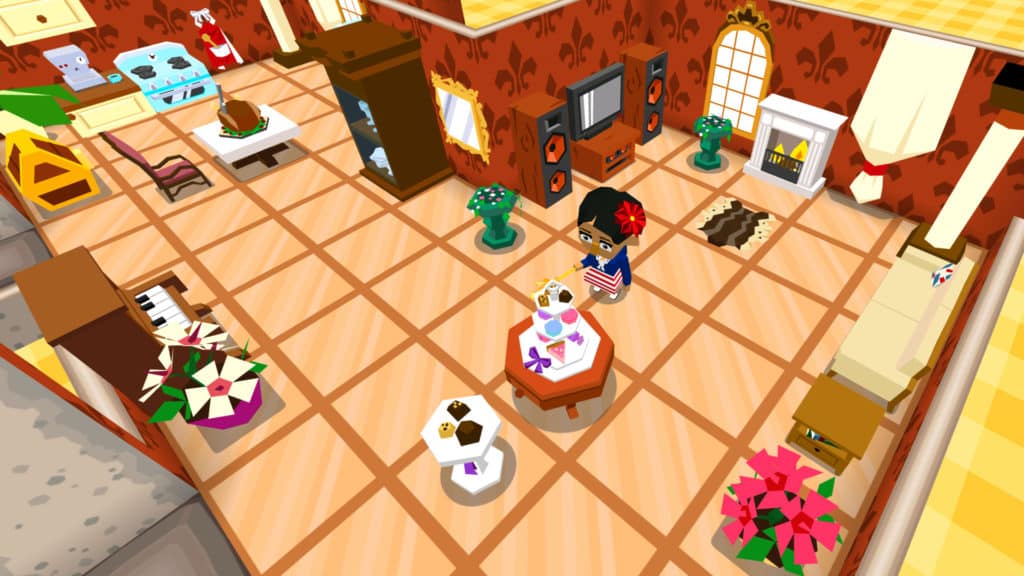 Platforms: PC, Android, iOS, Xbox One, PS4, Nintendo Switch
Release Date: 2015 (Android, PC, iOS), 2018 (Xbox One, PS4), Nintendo Switch (2021)
Castaway Paradise used to be a browser game that went through a touch-up and was ported over to a bunch of other platforms due to its success. The game takes a little more than just inspiration from Animal Crossing, and the funny part is that they're not even subtle about it. Castaway Paradise has quite a few obvious similarities with Animal Crossing, and they're even suggesting that in the tagline.
Anyways, the plot revolves around an island that is far from the paradise the name suggests. The island is filled with debris and littered with trash all over. It's up to you, the player, to breathe new life into the island and return it back to what it once was. You're starting off with a museum, a bank, a shop, and a house, and there's no obvious reasoning as to why they're not in use.
It's a good game, but there are a fair bit of plot holes that are just laughable. For instance, no one minds the fact that there's a dedicated building for a museum, a bank, and a shop, but it's completely empty. At the start of the game, you already have a big mansion that has quite a few of its rooms blocked off until you can earn access. So, in a way, you're being restricted from using rooms that you already own. This is just the tip of the iceberg, and there's a lot of stuff in this game that's going to make you go 'huh?'.
Kynseed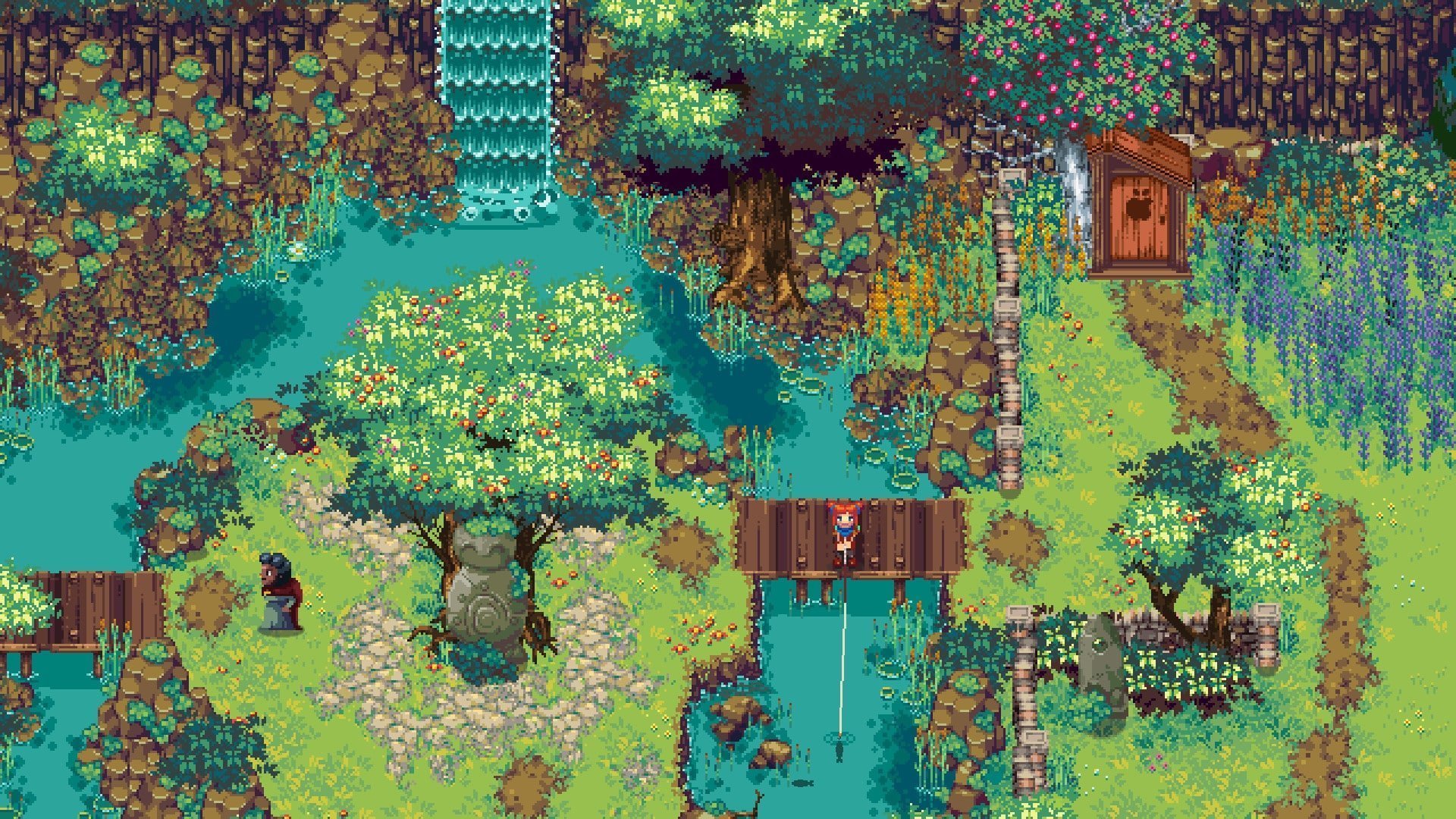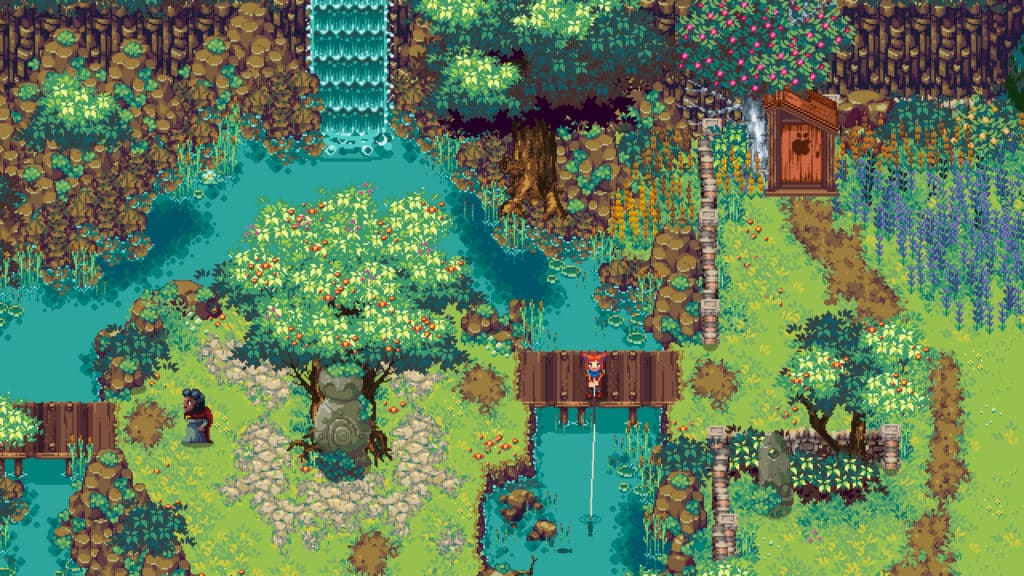 Platforms: PC
Release Date: 2018
Kynseed is a weird game, to say the least. The plot is super unorthodox and feels like someone decided to wake up and merge Animal Crossing, Moon Knight, Percy Jackson, and Pokémon. But it works, and it works brilliantly. The game goes way past your average farming simulator and has a ton of content to keep the game engaging throughout the day. You have an overwhelming amount of stuff to do which is definitely a step up in terms of longevity.
Kynseed was created by three developers who previously worked on Fable, and you see an impact of that on the core gameplay. If you have played Fable, you'll see so many puns referencing that game.
There are some gods that you can worship in this game. Depending on what kind of offerings you give them, they'll either buff or curse your farm. No two gods will have the same reaction to a single offering. One god might like it while the other would curse your land.
Apart from that, the game has A LOT of NPCs that you can interact with. The fun part about Kynseed is that these NPCs won't stay there forever. They grow old and will eventually die as well. Their families and future generations will remember how you were with their ancestors and will treat you accordingly.
Another great functionality in Kynseed is that apart from being a farmer, you can become a businessman as well. To slowly climb your way to being able to buy a business, you can do some random tasks here and there for the NPCs who will pay you in return.
My Time at Portia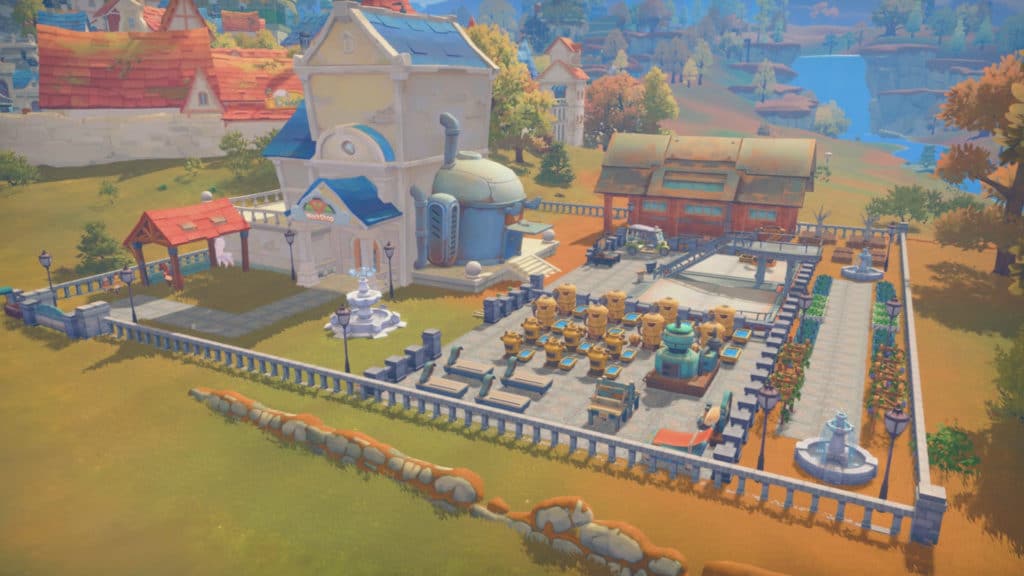 Platforms: Nintendo Switch, PS4, Android, Xbox One, iOS, PC, macOS
Release Date: 2019 (Switch, PS4, Xbox One), 2021 (Android, iOS), 2022 (macOS)
Post-apocalyptic games are rarely relaxing. I mean, if the plot has the word 'post-apocalyptic' in it, it's not really supposed to be relaxing. But, My Time at Portia is a refreshing step away from the genre's usual vibe. There's always going to be more to explore with My Time at Portia as the game constantly talks about areas far off that are yet to be explored.
The game's plot revolves around rebuilding humanity that's just slowly getting back from its time living underground. The player arrives in Portia to follow his father's profession and become a builder.
My Time at Portia's approach to exploration is extremely natural. Instead of forcing you into quest after quest, the game lets you wander around and choose your own path.
Little Dragon Café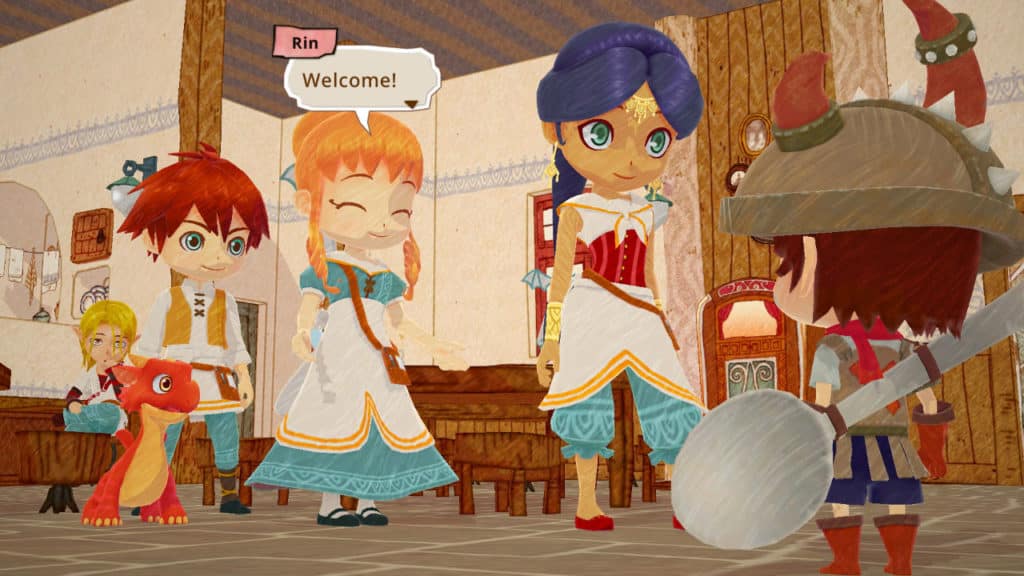 Platforms: PS4, PC, Nintendo Switch
Release Date: 2018
Little Dragon Café is another game that's inspired heavily by Animal Crossing and Stardew Valley. After all, these two really are the industry leaders when we're talking about farming sims. Most games out there are just spin-offs from these two.
Regardless, Little Dragon Café has a fresh take on the plot. You and your twin sibling are going to be looking after your deceased mother's café and little dragon. Two completely irrelevant things, yes, but you're going to be taking care of both. The core gameplay revolves around foraging for ingredients, cooking recipes, and a variety of other tasks.
This is a great game that would have ranked much higher on my list. However, its optimization problems really kept that from happening. The loading times are way too long, and you're going to see some framerate drops as soon as you step outdoors. This would probably be fine except for the small fact that this game is far, far, far away from photo realism that developers are able to pull off these days with consistent frame rates.
The Sims 4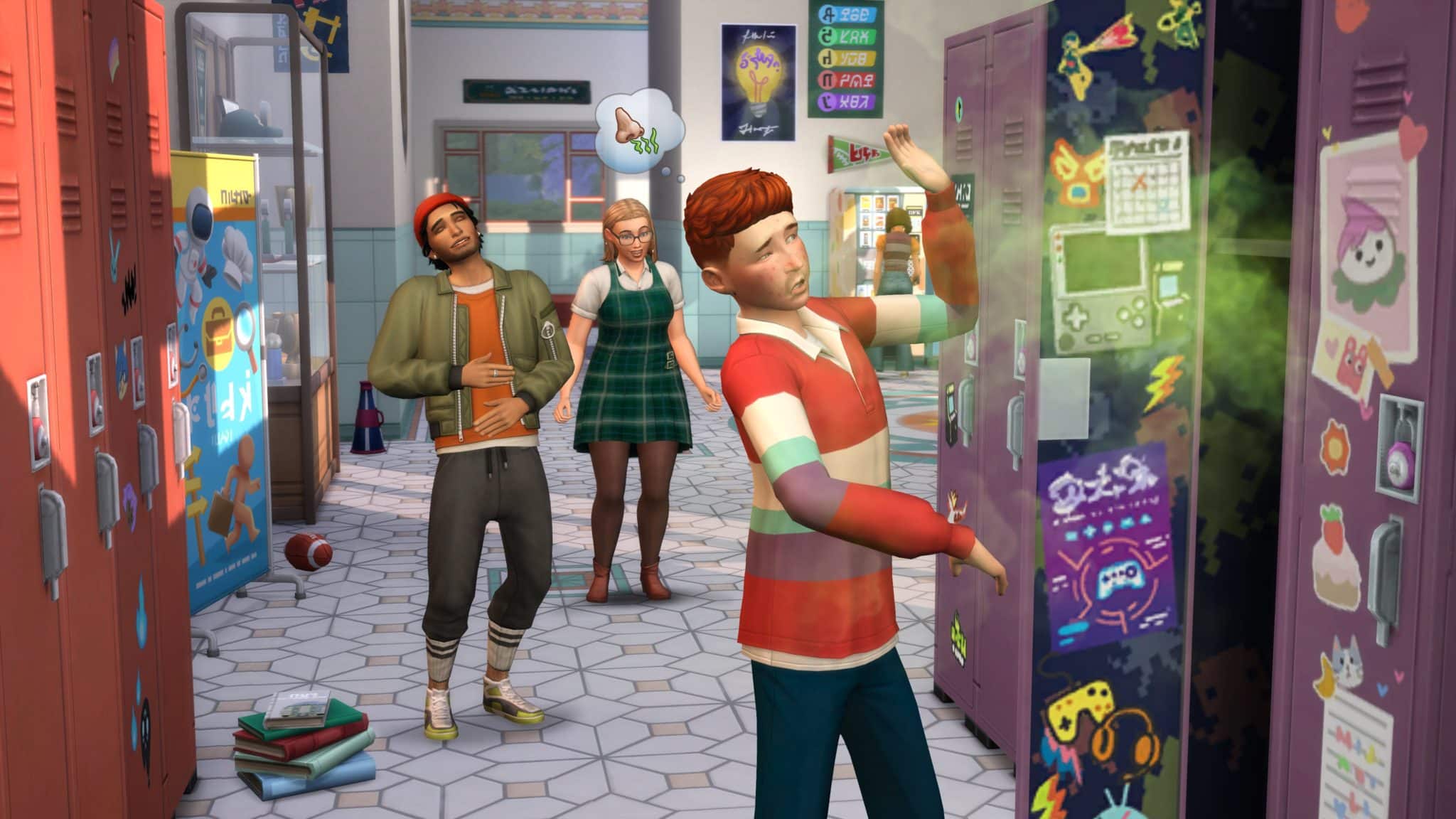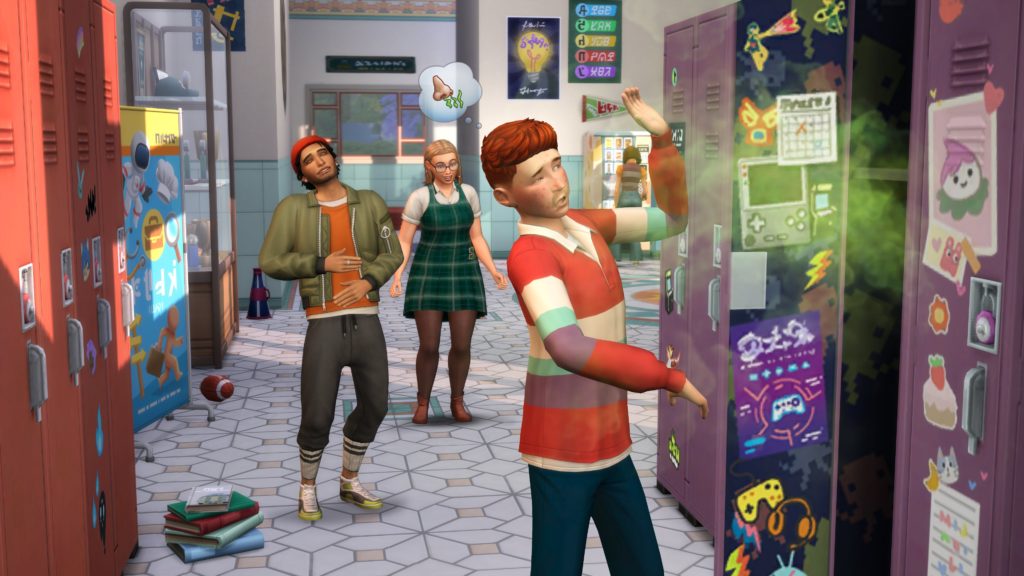 Platforms: PS4, Xbox One, macOS, PC
Release Date: 2014
There's probably no gamer out there that doesn't know about The Sims. EA's golden goose, The Sims 4, has survived the test of time and is still super relevant despite it being released eight years ago. There were a few hints earlier this year suggesting a Sims 5 release, but EA hasn't put out anything official as of yet.
The game was an absolute joy to play in 2014, and it's even more fun recently due to its long list of mods, expansion packs, and DLCs. EA hasn't really put out the best games recently, but their ability to keep The Sims 4 fresh is certainly admirable. If you played the game a few years back and fell out of it recently, rest assured that there's a lot for you to dive into right now.
Closing Thoughts
The farming sim genre is rich, and games like Animal Crossing are proof that you don't need realistic graphics to make a game popular. It's a phenomenal game, and it has direct a gush of fresh air towards a genre that previously had a much smaller fan following. There's undoubtedly a lot more to come for the farming sim industry!
Also, if you're interested in making a few bucks while playing a farming simulator game, take a look at our best play-to-earn games guide for more info!