Biomutant isn't getting much love since its release. It wasn't enough that the team would give a hack-and-slash RPG with stunning open-world visuals that remind us of Legend of Zelda Breath of the Wild.
Creative Director Stefan Ljungquist told IGN in an exclusive interview last year that Biomutant's inspirations came from titles such as Kung Fu Panda, Devil May Cry, and Batman Arkham Asylum.
But the majority got disappointed with the game as it only got a 6.2 rating in Metacritic. Most of the reviews we've seen were the main story being boring plus the side quests can tend to be repetitive.
The lack of sound design and narration were also factors on why Biomutant didn't live up to the gamers' expectations.
However, it's too early to say that this game has become a complete fluke. Who knows, it might pull off a No Man's Sky in the future once they figure out what needs to be improved moving forward.
If you're one of the early buyers but didn't have much fun with the game in its current state then it's time to explore these games like Biomutant and blow off some steam.
These games that we'll be featuring are also spoiler-free so go ahead and read on.
Ratchet And Clank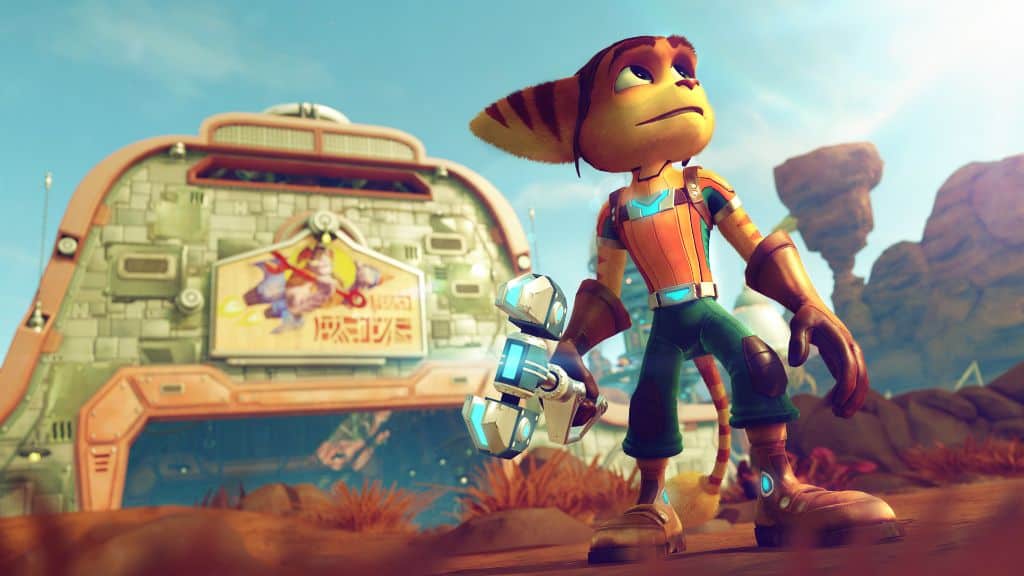 Ratchet And Clank may be one of the closest games that Biomutant has been compared to since the characters' artworks are very similar plus the fact that the protagonists of both of the games are animals (except for Clank since he's a robot)
You won't get much kung-fu like combat just like in Biomutants, but the vast array of weapons that you can experiment with Ratchet And Clank makes it really fun to play.
Also, the weapon progression system in this game makes you want to grind for its abilities. Players start off with an OmniWrench which is Ratchet's signature weapon and it offers both melee and ranged attacks.
Later on, you'll get to discover bizarre weapons such as a launcher that turns enemies into exploding sheep or a throwable disco ball that makes enemies dance uncontrollably in the middle of a fight.
If only Biomutant's combat and sound design were more engaging and immersive, it could've gotten a better reception or at least become at par with Ratchet & Clank along with the other titles that we'll be looking at this list.
You might also want to play this PlayStation Hits classic from 2016 and do a gaming marathon since the sequel for the PS5 is just around the corner.
Horizon: Zero Dawn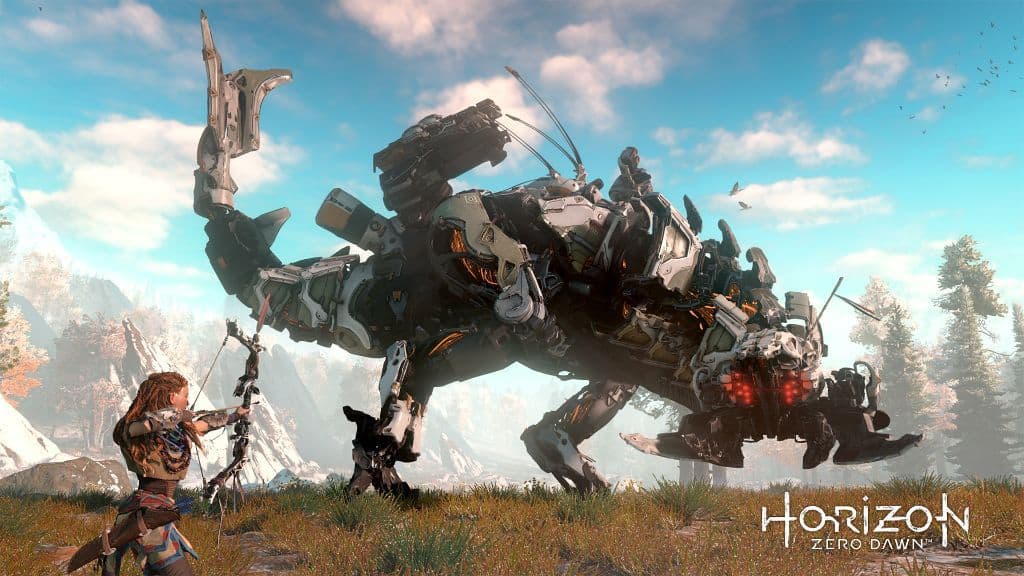 Set in the 31st century where human tribes and robotic creatures try to live harmoniously, Horizon: Zero Dawn gives us a great storyline from Aloy, a female protagonist.
Dive into this vast world with day-night and weather system cycles making the gameplay experience seamless with alpine, desert and tundra biomes ready to be explored.
Aside from the immersive environment and well-written story, the character progression in this game gives players a lot of variety.
You're offered skill trees such as being a prowler, brave, forager, or traveler. It's up to you which playstyle you want to focus on or you might want to master all skill trees.
It even has a photo mode where you can show off beautiful landscapes to your friends if you're that type of player who's into enjoying game scenery.
The animal machines and bandits in the game are also challenging to beat, and you can get creative on how you want to defeat them — from setting shock traps, performing stealth moves, or facing them head-on with your bow and arrow or spear.
For a 2017 action RPG, the game never lost its luster. In fact, the team over at Guerilla released a complete edition for the PC just last year which includes The Frozen Wilds expansion.
If you're also anticipating the upcoming sequel for Horizon: Zero Dawn and you've been wanting to play this game for so long, then this Biomutant alternative is worth picking up.
Valheim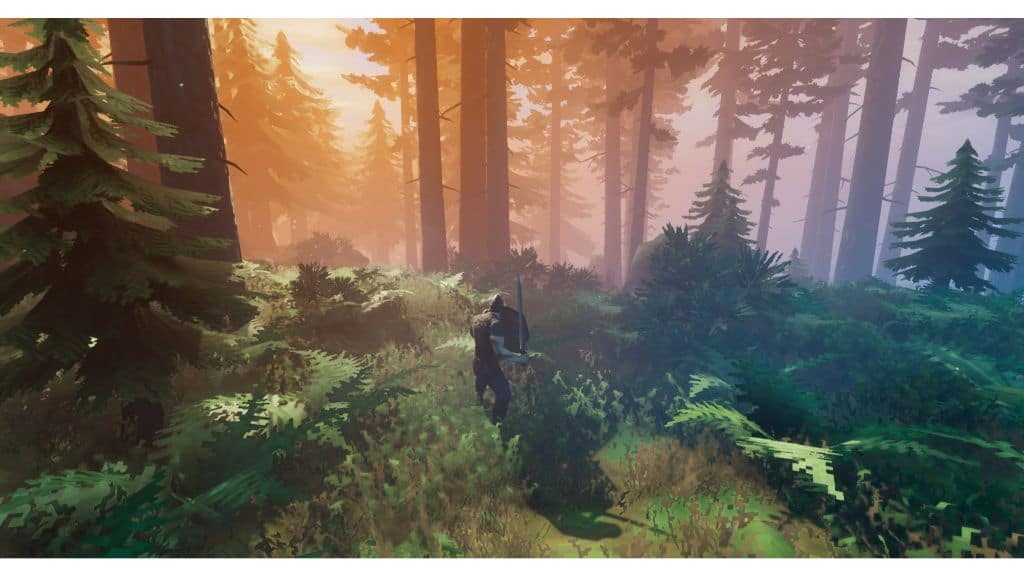 Valheim has become one of the fan-favorite games in 2021 to come out in early access and it managed to sell over 5 million copies from a team of 5 developers.
Since this is a sandbox survival RPG, you create your own story and play at your own pace. Explore a wide array of biomes starting from the meadows to the black forest. Once you beat the main bosses of both these biomes, challenge yourself further and explore the swamps and mountains.
With a vast building and crafting system in which this game really shines on, this procedurally generated survival RPG will make you spend tons of hours exploring, making your Viking longhouses, hunting wild animals, and fighting creatures.
The modding community in Valheim is also thriving so there's tons of content to explore from custom textures to quality of life improvements.
If you want a more challenging combat system with a hint of souls-like gameplay, this title may be worth investing in since the team has already created a roadmap on where the game is going moving forward.
Ghost of Tsushima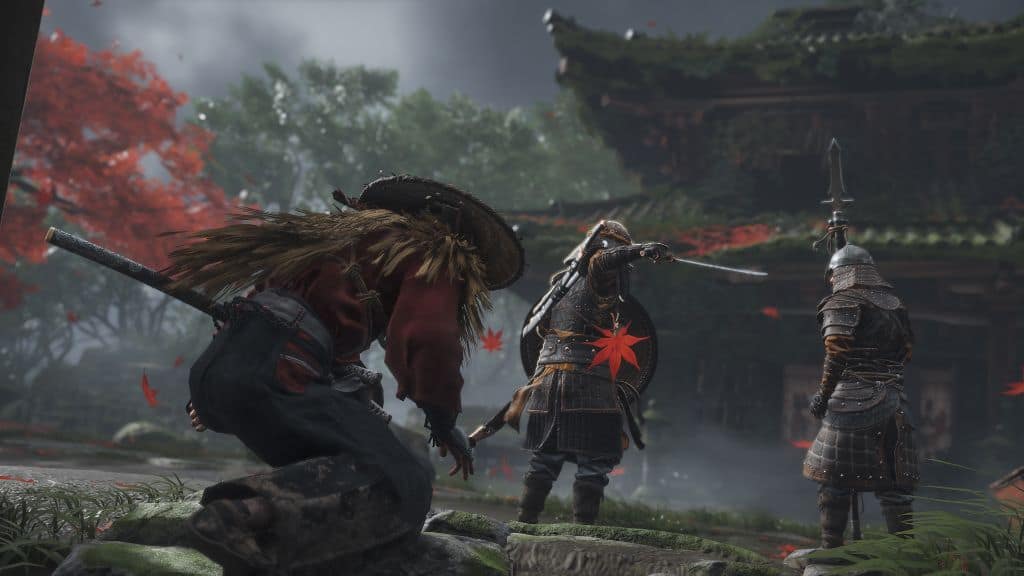 Nominated for Game of Year in the 2020 Game Awards, Ghost of Tsushima should be on your radar especially if you're into bloody samurai combat.
Step into the story of Jin Sakai as one of the last surviving members of his clan where he does whatever it takes to protect his people and reclaim his home from the invading Mongols.
The open-world feels very immersive that you would want to explore every nook and cranny plus the game gives you a lot of side quests as well as collectibles to look for as you play through the island of Tsushima.
The photo mode for this game makes you feel like you've been to Japan so you can show off your photography skills capturing the perfect scenery or even your killing blows.
This is just another great Biomutant alternative for those who enjoy exploring Japan's rich history as well as its scenery.
Quick trivia: Tsushima is actually a real island in Japan known for a place where historic battles happened between the Japanese and the Mongols.
Hades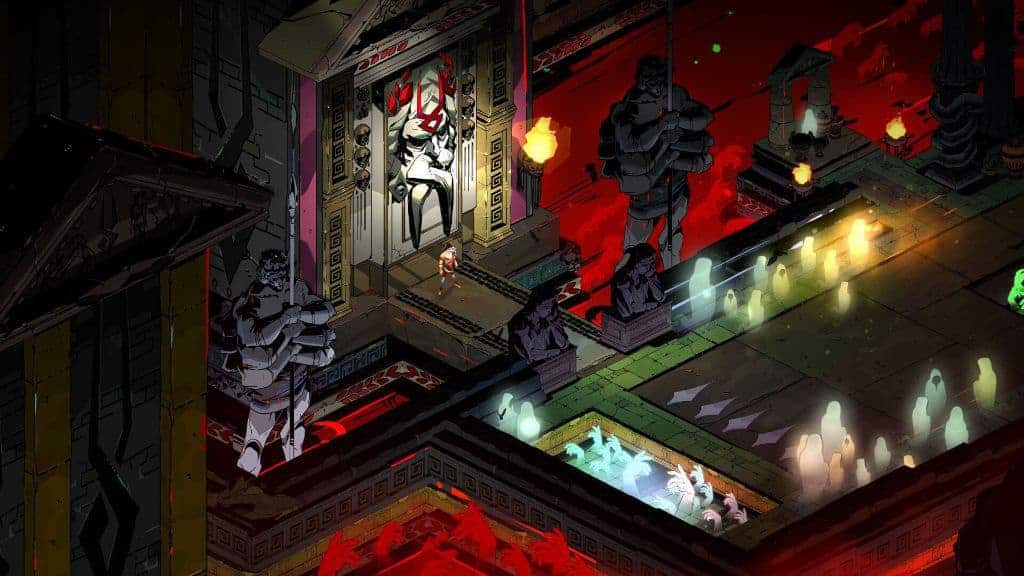 This is the only 2D game in the list that we featured that also shines with the rest of the existing AAA games. If you're looking for an underrated gem that has deep combat mechanics, then this is the game for you.
Winning Best Indie and Best Action at last year's Game Awards plus the fact that it also got nominated for Game of The Year together with Ghost of Tsushima and The Last of Us Part 2, you can't help but get curious about this game.
Play as Zagreus and try to escape Hades' underworld while gradually getting stronger after every attempt. Although the voice acting is pretty good for all the characters, some people might steer away from reading captions and go straight to the action.
The overall narrative may feel flat for some who are expecting a deep and engaging storyline but the aspect where Hades shines in this category is the combat system.
After finishing the main story, you'll feel like you've barely scratched the surface when it comes to exploring every ability combination that you can think of when it comes to pleasing the Greek gods and goddesses while trying to escape in Hades' clutches.
With over 100 weapons and boons (abilities) to choose from, you'll find yourself grinding for hours finding the perfect loadout to speedrun every randomly generated dungeon.
So if you are a big fan of Greek mythology, this game from Supergiant Games, the same creators that brought you Bastion, is definitely worth picking up.
And this concludes our top picks for games like Biomutant. Let us know in the comments section which one you liked the best and feel free to suggest more games that we missed on the list.