Asking for games like Skyrim became a frequent inquiry in the past decade, for it certainly delighted the fans of The Elder Scrolls series and the entire RPG aficionado crowd when it came out in 2011. Saying it is long is an understatement, as it is one of the longest RPGs of its time. However, going through it once or twice, people need something new to fill the inevitable void left.
It is not easy, and many who attempted this know it. Finding games similar to Skyrim is challenging as very few titles can follow up on that epic story, engaging gameplay, and unique flavor. However, we gave our best to find 10 titles, with some bonus mentions, so here goes.
World of Warcraft
Release date: November 23, 2004
Platforms: PC
You are living under a rock if you haven't heard about World of Warcraft. It is one of the most popular RPGs out there and has existed for the longest time now. World of Warcraft was released all the way back in 2004 and has become a fan-favorite for every MMORPG enthusiast.
World of Warcraft is a quintessential RPG with all the elements that make an open-world game feel more alive and real. The best thing is that you can play either in first-person or third-person, depending upon your preference.
The story is set in the world of Azeroth and is filled with tons and tons of things to do activities for you do. Much like every other RPG, World of Warcraft also allows you to create personalized avatars and take character progression in the direction you prefer.
Since the release of the game, there have been a total of 9 expansions in the game, with each one adding more content than the last one. The game still enjoys full developer support, so you don't have to worry about running out of content to explore.
World of Warcraft might be on a steady decline because of all the latest titles being released, but the game has a loyal fanbase who are enough to keep the game alive for years to come.
God of War Ragnarök
Release date: November 9, 2022
Platforms: PS5, PS4
God of War Ragnarök, Sony's pride and joy, is an open-world action-adventure game that features the all-time famous protagonist, Kratos. This time Kratos is accompanied by Atreus – his teenage son.
The game is an addition to the God of War lineup and is set in Scandanavian Region. It is packed with content up to its neck, and you are bound to have a good time regardless if you have played a GOW game before or not. The game's star is its combat mechanic which is flawless as ever.
You will be able to passively control Atreus along with some quests giving you full control over his movements. The story converts the events of Ragnarök – a battle of gods that will wipe the world and start fresh with two humans repopulating the whole planet.
During this installment of the game, Kratos is not only reliant on his famous battle axe and double-chained blade but has also gotten himself a magic spear to help him wade through the hordes of enemies.
If you liked Skyrim, then you are bound to have fun with this one because the combat, the story, and the mechanics are all just top-tier. That is why the game is nominated for several awards this year.
Horizon Forbidden West
Release date: February 18, 2022
Platforms: PS5, PS4
Diving deep into the post-apocalyptic world of Horizon Forbidden West, the sequel to 2017's Horizon Zero Dawn. The game is a product of Guerrilla Games and Sony. If you are a fan of primal and modern technology crossover, this game is exactly what you are looking for.
The story is a continuation of the prequel with Aloy as the main protagonist. Aloy, if you don't remember, is a member of the Nora Tribe who is out on a hunt to take down a mechanical monster and ultimately find a cause of a fatal plague.
Horizon Forbidden West is much improved than the last game, especially in terms of gameplay and overall fighting mechanics. With new and enhanced tools and weapons, there is so much more. If you are coming from a soul-like game such as Skyrim, then you will definitely find this transition appealing.
The Witcher 3: Wild Hunt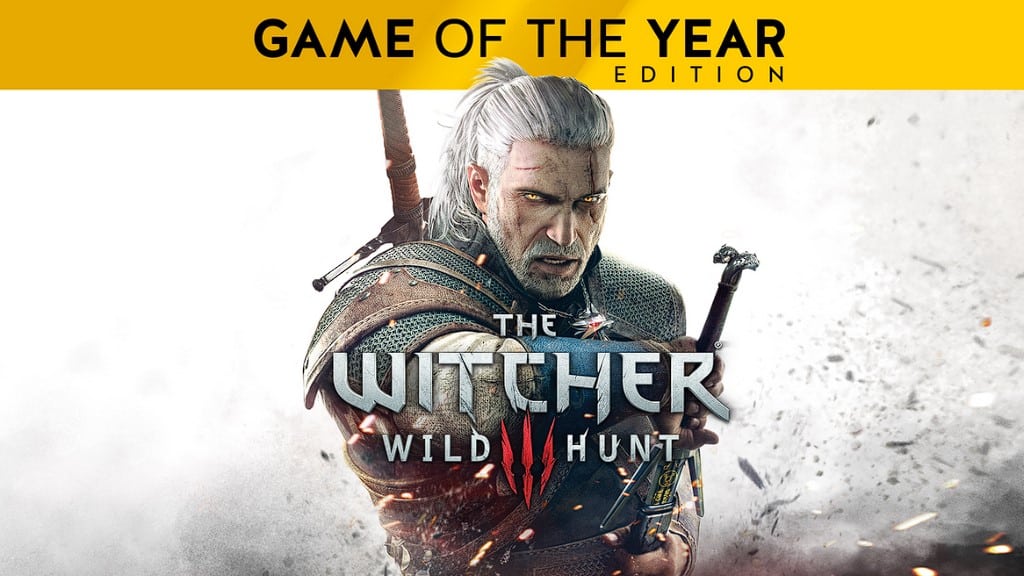 Release date: May 18, 2015
Platforms: PC, Xbox Series X & S & One, PS5 & PS4, and Nintendo Switch
Not many things need explaining about The Witcher franchise. The Witcher 3: Wild Hunt is not just another one of those games like Skyrim, but one of the best RPG games in history! It placed CD Projekt Red (the developer) and the entire country of Poland on the map, sort to say.
It has a similar feel and blends action, role-playing, sword & sorcery like Skyrim, with plenty of unique features and style. The main difference is that The Witcher 3, like the entire franchise, is played from a 3rd-person view.
If you haven't played it, you take on the role of Geralt of Rivia, the character Henry Cavil plays in the live-action TV show. Geralt is a member of a monster hunter group called the Witchers, augmented by dark sorcery and experimental witchcraft, which gives a witcher his supernatural senses and abilities.
Also, witchers study all forms of combat since they are children, use various weapons and potions, and use a significant amount of magic. All this serves to help them overcome extremely challenging encounters with dangerous creatures, other skilled fighters, and even ghosts.
Witcher 3: Wild Hunt is an RPG with very engaging gameplay, an engaging story, and many fine features. The lore is based on the books written by Polish fantasy writer Andrzej Sapkowski between 1986 and 2013. This third installment in the game series was published in 2015 and is the crowning jewel of the genre.
A new Witcher game is in development, but while we wait for it, this one will do just fine!
Elden Ring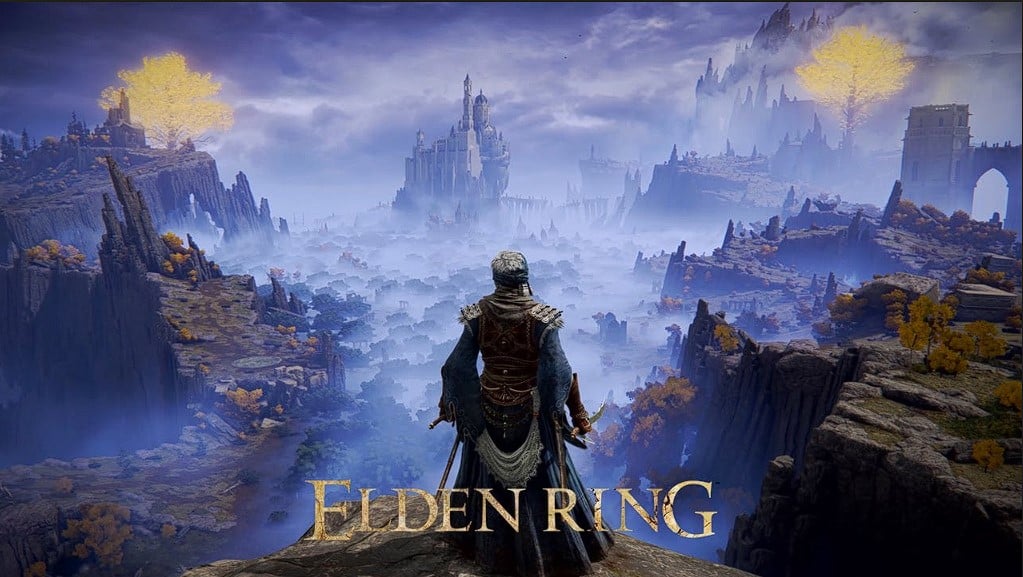 Release date: February 25, 2022
Platforms: PS4, PS5, Xbox Series X & S, PC
The fans of Game of Thrones books and TV series are probably already all over this title, as G.R.R. Martin was part of the inception process. Elden Ring was branded as an infamously challenging game to play quickly after its release, and this is true for the most part.
Even months after launch, fans share various guides, secret content, and methods to get around some infinitely challenging obstacles in this game. For the most part, this has delighted the gaming community as much as it may have frustrated some.
People whine, but they do want a challenge, especially if a game is good. And Elden Ring has achieved Very Positive feedback all around.
It is developed and published by FromSoftware Inc., and it is a dark fantasy RPG with a Skyrim or Dark Souls vibe. The game still has a reputation for being difficult despite several developer patches fixing this. It does provide the same gameplay feel as Skyrim, especially combat.
Other Titles From the Elder Scrolls Franchise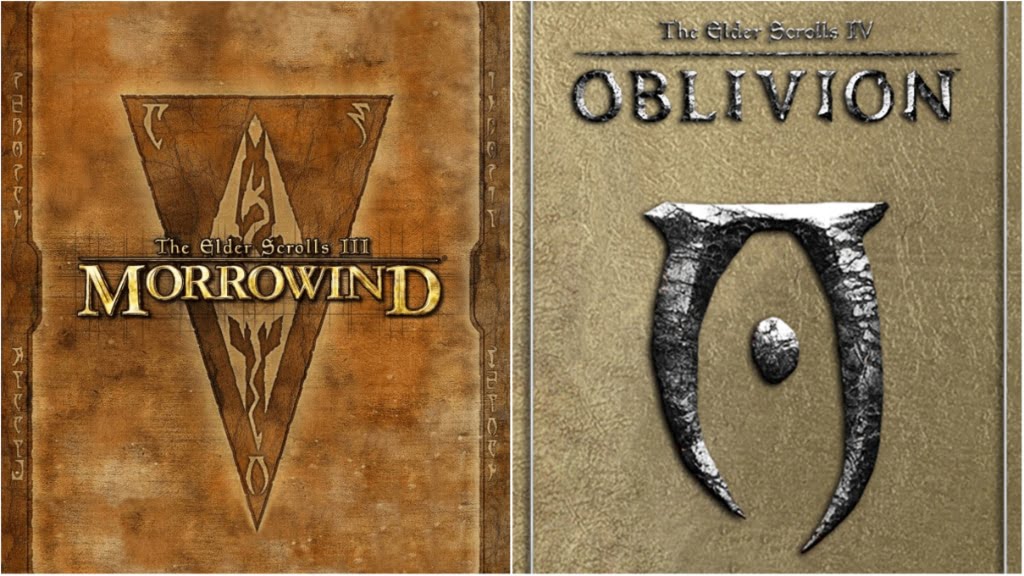 Release date: 2002/2006
Platforms: Xbox, PC, Xbox Cloud / PS3/ Xbox 360, PC, Xbox Cloud
While Skyrim may be the most popular entry, other titles from the franchise do hold their own even today! Oblivion and Morrowind are obvious choices for the top of the list of games like Skyrim.
Elder Scrolls III: Morrowind is, as the title suggests, the third installment in the series, but it is the one that brought the most fame to it. The previous titles (Arena and Daggerfall) were successful, but this third installment was the one that broke the bank.
It is an action open-world RPG, like all the rest, with the familiar FPS perspective, set in the same world as the other mentioned titles. The story focuses on an island called Vvardenfell, a part of the Dunmer province of Morrowind.
People largely agree that the Elder Scrolls IV: Oblivion paved the way for Skyrim. The developers addressed many issues in the fourth game with their latest title and came through on many things the fans asked.
However, those who have played it know that Oblivion has that unique feel and atmosphere, even with haunting character designs and dialogues where the first thing every character tells you is his full name and occupation. Every time you interact with them!
It is an ARPG delight and probably the one title to be the most like Skyrim. The sixth installment is coming, but it is ages away at this time.
The Legend of Zelda: Breath of the Wild
Release date: March 3rd, 2017
Platforms: Nintendo Switch, Wii U
In this list, we made sure that Nintendo boys were not left behind. Since we are talking about open-world games, there is no better open-world than The Legend of Zelda: Breath of the Wild. The world is soo vast that it took developers 5 years to put out the game because the fans wanted a "Big World."
Since it is an addition to the Zelda lineup, it only makes sense if the story is also assigned to the Zelda timeline. Breath of The Wild takes place at the end of Zelda's timeline, where you will be playing as Link. He is a character who just woke up from 100-year sleep.
When you woke up, you realize you have lost your memories, so the whole story revolves around you trying to get back your memories and stop the world from getting destroyed. The open world of Zelda is an eye candy and if you are on Nintendo then this game is a must-try.
Assassin's Creed: Valhalla
Release date: November 10, 2020
Platforms: PS5, PS4, Xbox One, Xbox Series X and Series S, Google Stadia, Microsoft Windows, Amazon Luna
There is no way we talk about open-world role-playing games and don't talk about Assassin's Creed. This time we are stepping away from the stealth genre and taking part in some Viking action. Yes, we are talking about Assassin's Creed Valhalla.
Set in 872 AD, the era of merciless Vikings who were ready to settle down in England. Valhalla was Ubisoft's attempt at breaking the stealth genre and trying something different for a change. You will be playing as Eivor Varinsdottir, who is a capable Viking. You can choose to play either as a male or a female.
Ubisoft might have mixed things up a bit, but they still have kept the Assassin spirit alive by keeping a few key aspects in the game. Stealth is still an option even though we are playing as Vikings, who are known to be loud and ruthless, but Assassin's Creed Valhalla still has the option to be silent and discreet.
Along with the great story and combat mechanics of a typical Assassin's Creed game, there are tons of customization options for your character, such as armor, tattoos, beard, and other appearance aspects.
Horizon Zero Dawn (And Sequel)
Release date: February 28, 2017
Platforms: PS4, PC
This title needs no introduction, as it blew worldwide audiences away when it came out a few years back. Horizon Zero Dawn captured everyone's attention with a strong female character, captivating landscapes and scenery, and a unique flavor of action RPG mechanics.
This title was in development by Guerrilla Games for around six years until it came out for PS4 in 2017, Published by Sony Interactive Entertainment, while it arrived on PC in 2020.
The main character is a huntress named Aloy, who uses a combination of stealth, ranged, and melee weapons, skills, abilities, and various movement mechanics to take on all kinds of enemies and creatures.
The story is set in an open-world environment filled with side quests, while the main storyline centers on the main character's past. You get new skills, abilities, and bonuses through the skill tree as you slide down this post-apocalyptic world through the 3-rd person POV.
Horizon Zero Dawn achieved commercial success and critical acclaim praised for the setting, visuals, combat mechanics, characterization, and many more aspects. The only downside is that, so far, there have been no plans to bring it to PS5, but its sequel, titled Horizon Forbidden West, is already out and is available for both PS4 and 5.
Dragon's Dogma
Release date: May 22, 2012
Platforms: PC, PS3, PS4, Xbox 360, Xbox One, Nintendo Switch
Dragon's Dogma was released by Capcom all the way back in 2012, initially for PlayStation 3 and Xbox 360. The game was an instant hit and was praised by everyone for the depth and variety of choices. It has some of the most amazing visuals, and the star of the show was the story that kept one on the edge of their seats at all times.
Dragon's Dogma does have an essence of a soul game and checks all the boxes. The story of the game revolves around a character – Arisen, who sets out on a journey to take down Grigori. It is a dragon that is said to bring doom upon the world. Your duty is to take it down.
While you are on the hunt, you will uncover lots of mysteries and will learn that it is not as simple as you thought. The game offers a very wide variety of customization options for your avatar. There is a class system that decides the particular skill you will be good at. Along with it, the game has soo much to offer that you keep on playing and never get bored.
Due to the huge success, the game was later released for PlayStation 4, PC, and Nintendo Switch. Dragon's Dogma 2 is also in the pipeline if you are a fan of the first one.
Kingdom Come: Deliverance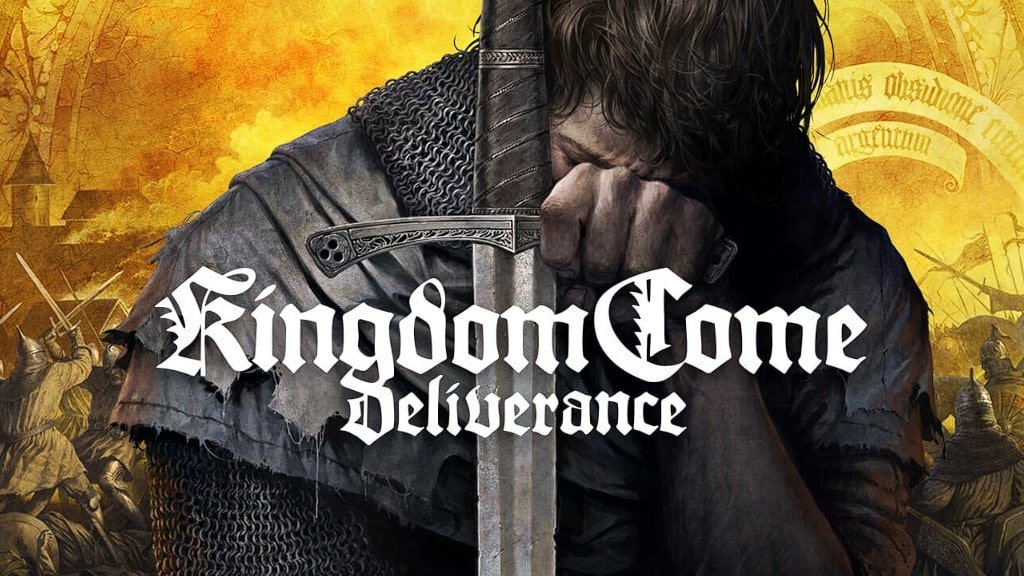 Release date: February 13, 2018
Platforms: PS4, Xbox One, PC, Nintendo Switch
Kingdom Come: Deliverance has an in-game achievement for becoming an alcoholic with your character. That should be enough of a reason to play this game for anyone!
Joking aside, Kingdom Come: Deliverance delighted us with similar witty details, crazy fun, and progressive gameplay ideas. When interacting with NPCs, a woman can propose that she gives you the merchandise you want, and you can pay her later this evening!
Warhorse Studios developed and published Kingdom Come: Deliverance as a game with a familiar blend of action and RPG and many progressive gameplay and storytelling ideas. It is a studio based in Prague, and this is the only title they published before being acquired by Koch Media.
This title is a role-playing epic that will take you through the Holy Roman Empire and the Kingdom of Bohemia in medieval times with historically accurate content! The plot will take you to 1403 when war engulfed Bohemia, and you play just a regular chap enjoying the open world and the immersive story and gameplay.
Middle-earth: Shadow of Mordor & Middle-earth: Shadow of War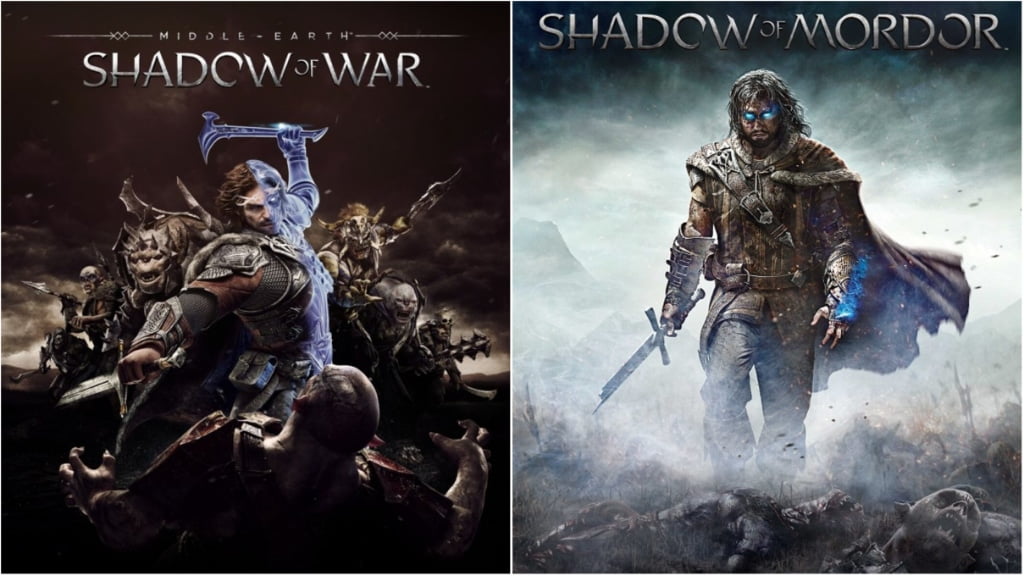 Release date: September 30, 2014 / September 27, 2017
Platforms: PS3, PS4, Xbox 360, Xbox One, PC, macOS, Classic Mac OS, Linux
The fans of the LOTR books and movies are certainly going to welcome this suggestion. Middle Earth: Shadow of Mordor and Shadow of War are titles right out of the source material. However, the game has its original storyline, even though Monolith Productions based the narrative on J. R. R. Tolkien's legendarium. Its deep lore leads to it being one of the games that are like Skyrim.
It happens between The Lord of the Rings and The Hobbit stories, and we take on the role of Talion. He is a Gondorian Ranger who was once a celebrated warrior but has lost everything – his wife, son, and his own life.
However, he was denied death and bonded with the ghost of Celebrimbor. That is the elf whom Sauron tricked into forging the nine rings. Celembrimbor and Talion, now fused, set out to seek vengeance.
The events of both games a connected, so playing the first one without the sequel is virtually impossible. As far as the gameplay goes, Middle-earth: Shadow of Mordor and Shadow of War both use a similar combat system seen in Batman Arkham games, where the player needs to react at the precise moment with the corresponding command for a fancy move, an ability, or a takedown.
What's interesting is that Peter Jackson participated in making the game as a consultant and many more people from WB helped in one way or another. Warner Bros. Interactive Entertainment published both titles.
Both games use the Nemesis system, which is unique for the series. The player will also rely on stealth, silent takedowns, parkour moves, and monster riding. Of course, you get experience points for unlocking new abilities in Celebrimbor's and Talion's skill trees.
Greedfall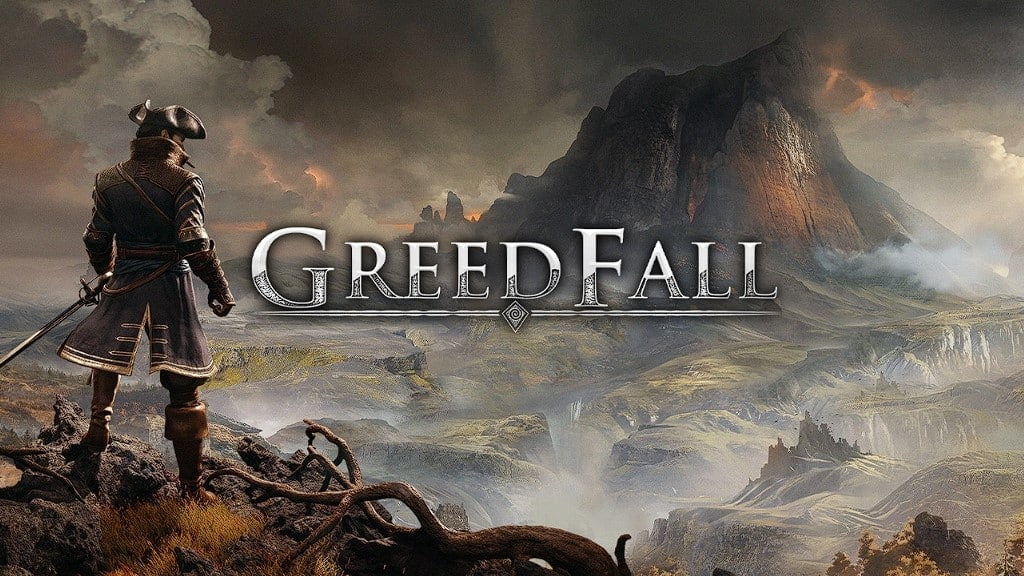 Release date: September 10, 2019
Platforms: PS4 & PS5, Xbox One, Xbox Series X & S, and PC
Initially released for PC, PS4, and Xbox One in 2019, Greedfall received positive reviews on Steam and all around, which is why the game also made its way to the rest of the listed platforms in 2021.
Developed by the Spiders studio and published by Focus Home Interactive, this single-player action RPG is often considered among games like Skyrim but it takes us to a different era.
The player enjoys a core RPG experience by forging a path through a new island that's filled with riches, secrets, magic, and fantasy creatures. It is a brave new world sort to say and the main selling point of the story is how characters you meet develop around diplomacy, force, deception, and guile.
Not to give too much away, but you play a vital part in shaping the new history as you witness the evolution of this world firsthand. Regarding gameplay design, Greedfall, like most games similar to Skyrim, puts much weight into character creation and progression, but also interaction with other NPCs.
Guided by quests through this freshly discovered island called New Serene, the player will use combat, exploration, stealth (including sneaking and lockpicking), the companion system, spells, and dialogue hints as the plot thickens.
Very punishing fights that utilize dodge and movement mechanics heavily will make this game quite fun and the experience rewarding to people who love high-engaging action role-playing.
Dragon Age: Inquisition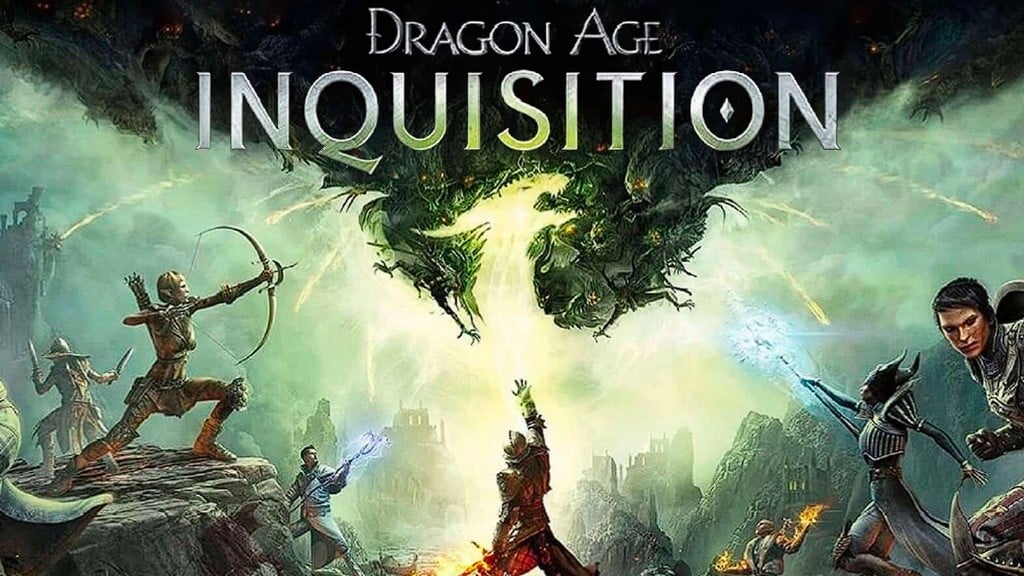 Release date: November 18, 2014
Platforms: PC, PS3, PS4, Xbox One, Xbox 360
The critically acclaimed game Dragon Age: Inquisition was and still is BioWare's crowning jewel of the Dragon Age series. The franchise began in 2009 with the title Dragon: Age Origins, while Inquisition is its latest entry.
It is all a part of a big story, taking us to Thedas, a continent where the Darkspawn have been attacking the surface-dwellers throughout history. They begin their swarm when they find a dragon called the Archdemon, who controls their hordes.
Once the armies of Darkspawn and Archdemon are united, they begin the Blight, which is what the rest of the inhabitants have come to call their attacks. The Blights have left scars on the land and the characters you meet throughout the franchise. Players will encounter its consequences all around.
In Dragon Age: Inquisition, your character is a part of the order of Inquisitors that polices the area in Thedas near the "Breach" – a yet unexplained tear in the fabric of space. Demons are spawning through this tear, but the story also takes the player to several other places that make up the semi-open world setting.
Dragon Age: Inquisition is a game similar to Skyrim in many regards, especially in a way where the player is constantly running around the world putting out fires while trying to follow a deeper story behind it all. It is an action RPG with companion control mechanics that offers a top-down and third-person view.
It is very addictive once you unlock the game's snappy features, and the story is quite rewarding. No wonder this one is one of the most praised of the series. The 4th installment was announced recently by BioWare, and here's what we know so far.
Fallout 4
Release date: November 10, 2015
Platforms: PS4 4, Xbox One, PS5, Microsoft Windows, Xbox Series X, and Series S, Xbox Cloud Gaming
Once again we are back with another game set in the post-apocalyptic world. This time we are talking about Fallout 4. It is the sequel to the previous generation, Fallout 3 and the story is set 10 years after Fallout 3. The events of the game take place in The Common Wealth which is a depiction of post-apocalyptic America.
You will be playing as the Sole Survivor who was in an underground shelter inside a cryogenic sleep chamber. The storyline continues as you look for your kidnapped son out in the wild world. You will be facing undiscovered challenges and enemies, building settlements, and trying everything to survive alone in this world.
The game offers tons of customizations for your character. Fallout 4 has a new and improved crafting system for crafting materials, explosives, and drugs. You will have to play through the story and level up your character in order to gain more abilities. The map is vast and there is a lot to discover for you. Fallout 4 is also set to receive a free current-gen update next year.
Expeditions: Viking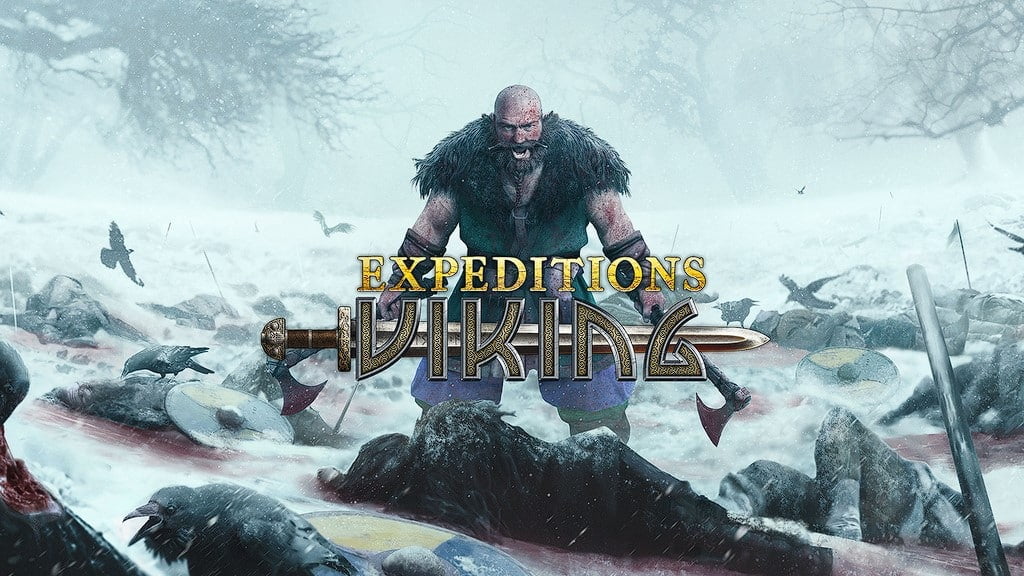 Release date: April 27, 2017
Platforms: PC
The strategy RPG Expeditions: Viking is a part of the Expeditions game franchise developed by Logic Artists. Now, among games similar to Skyrim, this one is perhaps the least like it in terms of the point of view and combat, but it does use a Nordic setting and brings with it the unmistakable epic atmosphere Skyrim also has.
The game takes us to 790 AD, to Circa, where the player takes on a role of a Norse clan chieftain during the landing on England shores. The game combines elements of exploration, conquest, logistics, good narrative, strategy, turn-based tactical combat, and RPG.
You will control a party of your selected characters, created through a unique character creation system. The stats define the character's role, and skills and abilities follow suit. However, besides conquest and battle, the game also opened up other possibilities that the Nordic tribes were known for, like trading.
Politics was also a large part of the machinations of tribesmen and how things worked back then, which is a factor in Expeditions: Viking. The player will get to build up their reputation and choose who to side with, like the Picts, Angles, or others.
Choices bring consequences, as the player will soon learn that it is not easy to be counted in the pages of history. Expeditions: Viking is an indie title that has reaped very positive reviews through Steam and other sources.
Conclusion
This was our take on objectively trying to rank some of the well-known titles similar to Skyrim. This list is just a personal opinion, and yours can vary. Let us know in the comments below how some of the rankings can differ according to you.