ConcernedApe's Stardew Valley is definitely worth the salt. A cozy, relaxing farming simulator where you form friendships, live a farm life, interact with the townsfolk, and run errands for the residents of Pelican Town. But if you're looking for something a tad bit more exciting, check out 8 Games Like Stardew Valley.
Story of Seasons: Friends of Mineral Town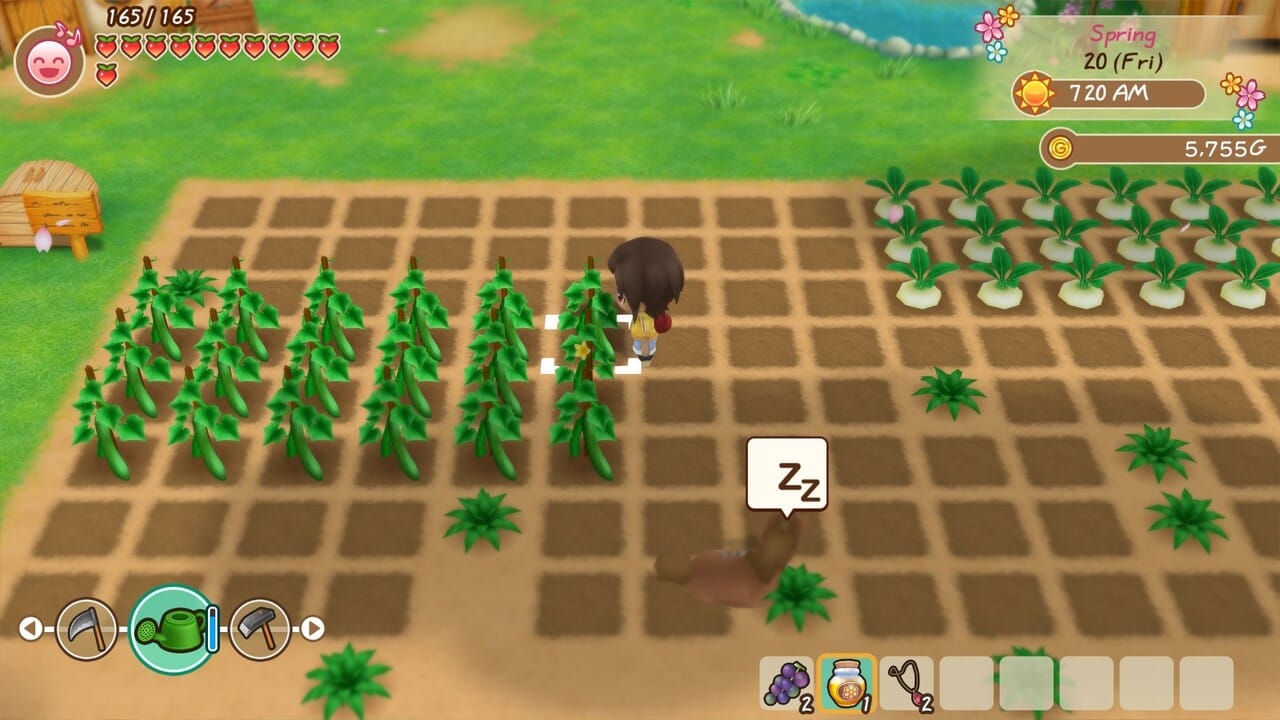 Platforms: PC, PlayStation, Xbox, and Nintendo Switch
Release Date: July 14, 2020
Of course, we can't have games like Stardew Valley listed without including the original game that it took inspiration from. Harvest Moon is hands down one of the best farming simulator games ever. It's been around since the late 90s and continues to be a fan favorite to this day.
Today, the game we're including is the Story of Seasons: Friends of Mineral Town, created by Marvelous Incorporated. This game is a remake of the Harvest Moon: Friends of Mineral Town game, originally released on the Game Boy Advance in 2003. Don't worry; you can also play the original game once Gameboy emulation arrives on the Nintendo Switch.
Its main plot revolves around your elderly friend leaving you his farm as part of his last will. You arrive at a neglected and abandoned farm that you decide to restore to its glory days with respect to the old man that helped you as a kid.
From there, you can start clearing the field, planting crops, taking care of livestock, and even settling down with one of the six bachelorettes. There's no real end to the game, so you can pretty much just keep enjoying the farm life.
My Time At Portia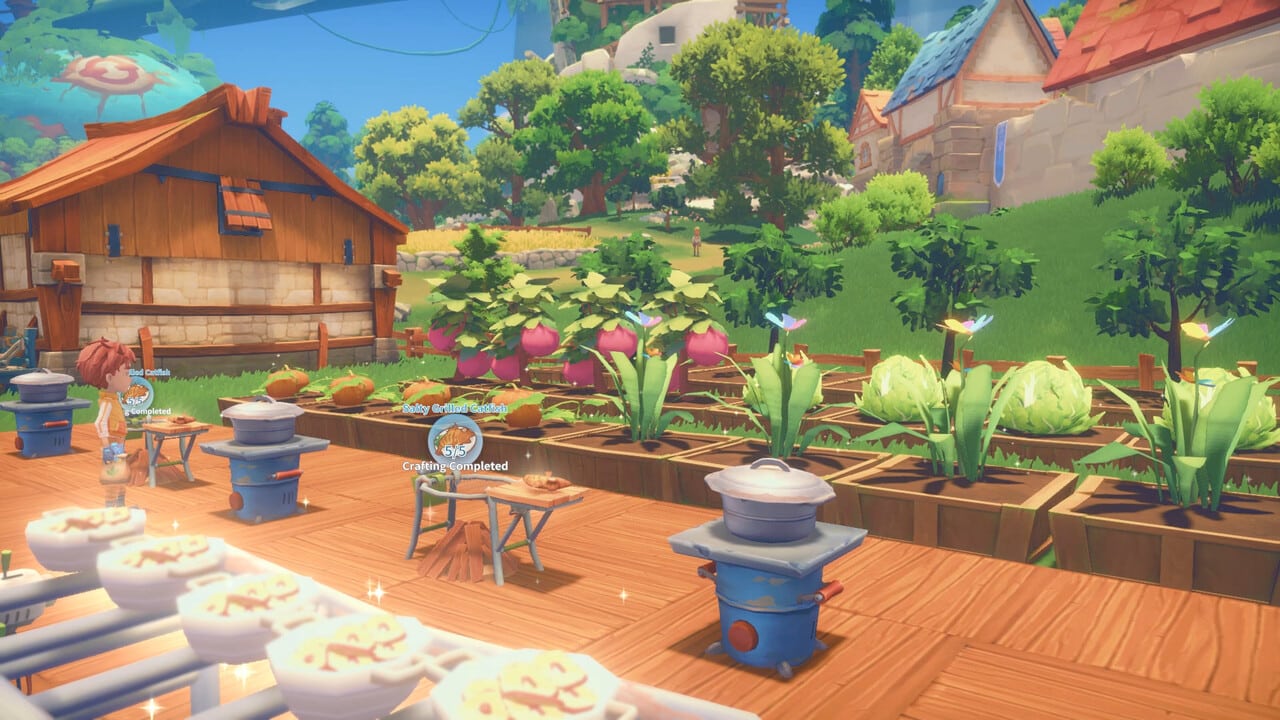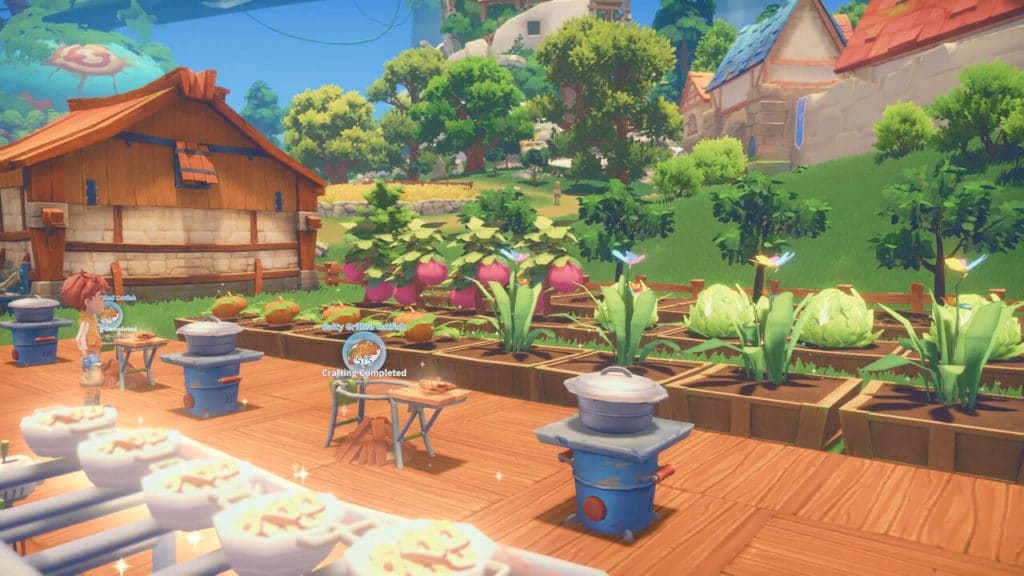 Platforms: PC, PlayStation, Xbox, Nintendo Switch, Android, and iOS
Release Date: January 23, 2018
My Time At Portia is another fantastic indie game that started out with a Kickstarter campaign. It earned over $146,000 from over 3,700 backers who were promised an adventure and farming game inspired by Animal Crossing, Harvest Moon, and Dark Cloud 2. Luckily, all 3.7K backers got their money's worth and then some.
You start off as a child of a famous builder who then, inherits his father's workshop. Your main goal is to expand and rebuild the city of Portia by becoming the best builder in town. Throughout the game, you'll be tasked to build various structures by supplying the needed materials.
You'll also experience some weekly competition from other builders. To beat them, you'll have to take on different building contracts all over the city. Like Stardew Valley, you can grow crops, raise animals, and fish.
It also has some combat elements like exploring ruins, and using weapons to fight off monsters, and even features some tough boss battles. It's definitely one of the best games like Stardew Valley because the two games have so much in common. In some ways, it feels like a 3D version of Stardew while still maintaining its own identity.
Dinkum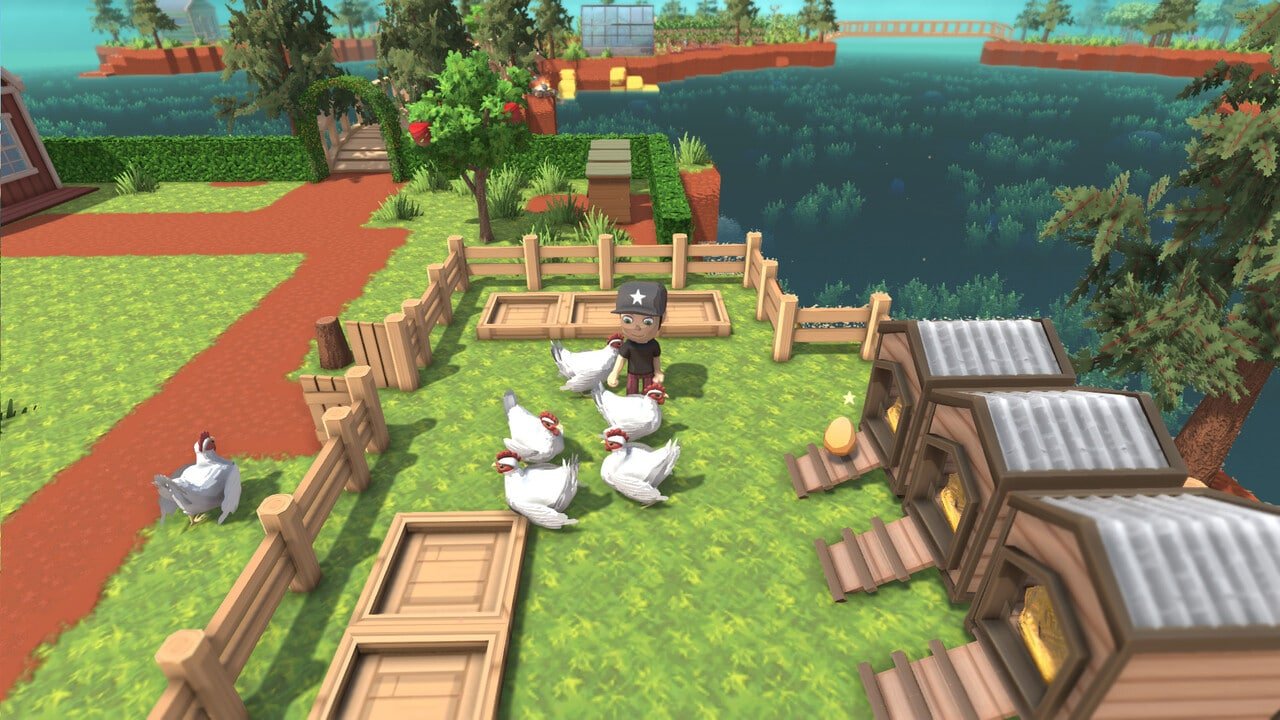 Platforms: PC
Release Date: July 14, 2022
Next up, we have the newest released game on the list called "Dinkum." Dinkum is another gem from the indie game industry that's similar to Stardew Valley. It was released in Early Access on July 14, 2022, but there is already a ton of stuff you can do in the game.
Dinkum is an Australian-inspired farming game where you can encounter exciting animals like Jackaroos, Emus, and Crocos. Most of the animals found within the game are unique to Australia. It also has very cute chibi-designed characters, similar to Animal Crossing. This is why many people are dubbing Dinkum the "Australian Animal Crossing."
Dinkum is also a town-building simulator. It allows you to decorate and build your own town according to your preferred design. Start off by slowly adding new buildings, structures, and attractions that'll draw in visitors who might want to stay for good.
The game also features co-op capability allowing you to invite your friends over and showcase your beautiful island. Your friends can also construct buildings, purchase items from your stores, go fishing, and enjoy the Australian island life with you.
Sun Haven
Platforms: PC, macOS
Release Date: June 25, 2021
If you are a Stardew Valley fan, then you will feel right at home when you are playing Sun Haven. This game is supposed to be a Stardew Valley/Dungeons and Dragons cross-over, and it seems to deliver it quite well. The game was already a huge success during its Kickstarter campaign, and it still keeps on giving back.
Sun Haven belongs to more than just one or two genres. It has elements of a simulation RPG, like Stardew Valley, a farming simulator, as well as a fantasy RPG. You won't just be growing crops but occasionally throwing hands with monsters, interacting with folks around town, crafting, building relationships, and many more.
The combat system is also very comprehensive, with all sorts of attack types – melee (sword), ranged (bow), and magic (AoE). The game sprinkled a hint of romance here and there in the story making it more appealing to an even wider assortment of audiences.
Moonlighter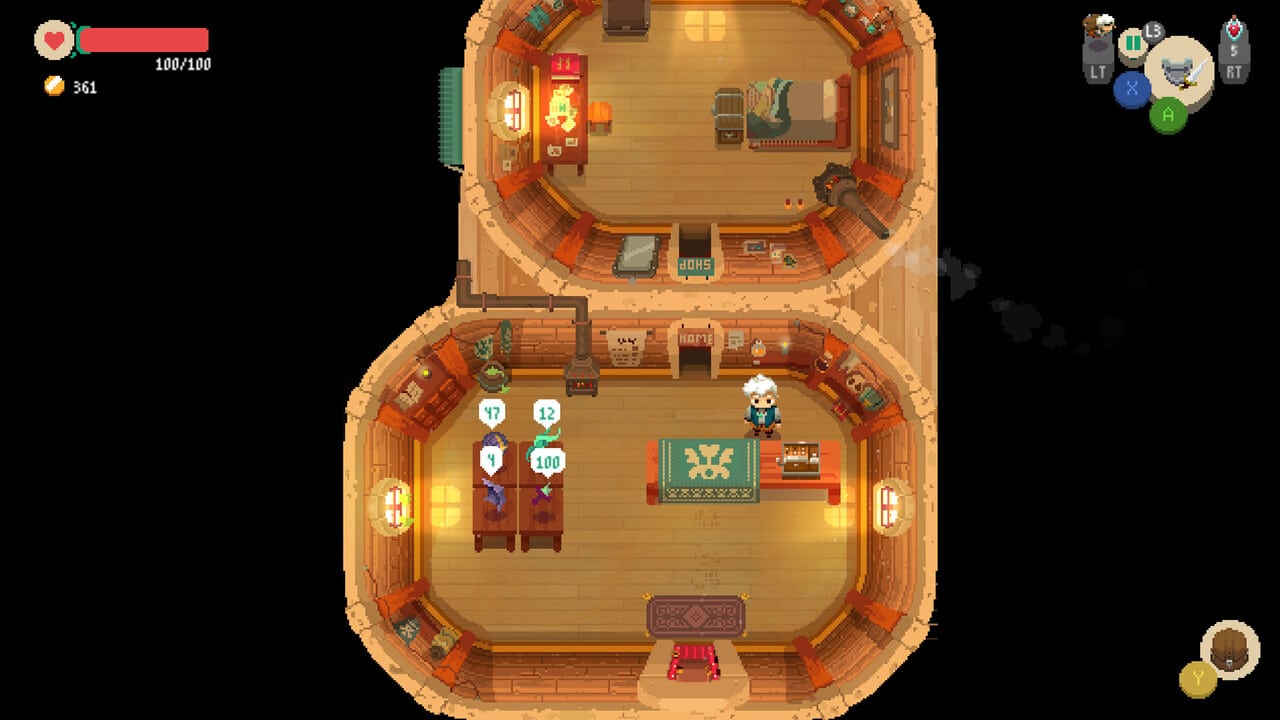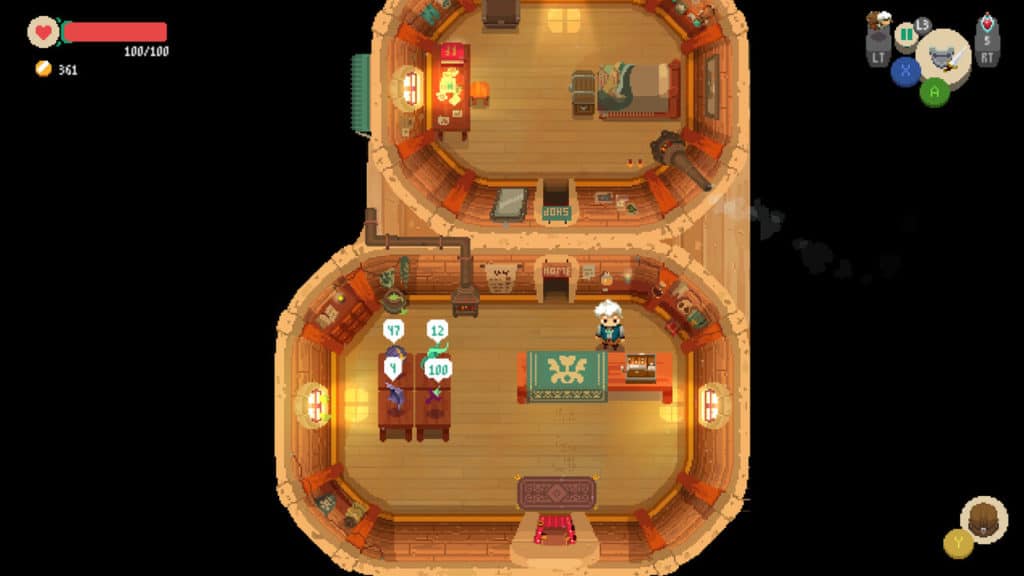 Platforms: PC, PlayStation, Xbox, and Nintendo Switch
Release Date: May 29, 2018
Did you enjoy constantly managing your inventory, selling your crops, and earning money in Stardew Valley? Well, Moonlighter might just be the best game like Stardew Valley for you.
Unlike the other games on the list, Moonlighter isn't a farming simulator. It's actually an action RPG game with built-in shop–keeping mechanics. It's a short and simple game that'll challenge you with its boss fights during the night and calm you down by selling items during the day.
During the day, you can sell items, craft or upgrade weapons and armor, and socialize with the other villagers. You can explore the different gates and battle various enemies during the night. You can also loot valuable items and manage your inventory before returning home.
Moonlighter has wonderful graphics that remind me of some of the old RPG retro games with a more modern look and feel. It's also a very easy game to run that doesn't require having one of the best gaming setups or the newest GPUs to have an enjoyable experience.
One thing, though, is that Moonlighter has a really short story and can be finished within a few hours if you plan accordingly. It still provides a delightful and enjoyable experience, though, so it's still worth trying.
Hokko Life
Platforms: PlayStation 4, Xbox, PC, Nintendo Switch, Amazon Luna
Release Date: June 2, 2021
If you are a Stardew Valley fan, then you are sure to like Hokko life because the design and mechanics of the game are very similar. It wouldn't be wrong to call it a mix of Stardew Valley and Animal Crossing.
When you first fire up the game, you are greeted with a rather generic but very flexible character creation section where you can put together a virtual version of yourself. The start is a bit tutorial-heavy, but on the bright side, it gets you familiar with almost all the mechanics of the game.
Something worth mentioning here is the sound design, which has been meticulously curated to create a calm and relaxing vibe. The sound of rain tides against the shore and the music all of them feel very balanced and go together quite well.
The basic activities such as farming, fishing, and chopping wood feel slightly different than or rather tedious than Stardew Valley, but in no way are they badly designed. The game's visuals are also not lacking and could give Stardew Valley a run for its money, considering it is cheaper than it. Hokko Life is an interesting game that can keep you engaged for hours on end.
It might not pack enough to take Animal Crossing's or Stardew Valley's crown, but it packs enough to rightfully earn a spot on our list for games like Stardew Valley.
Terraria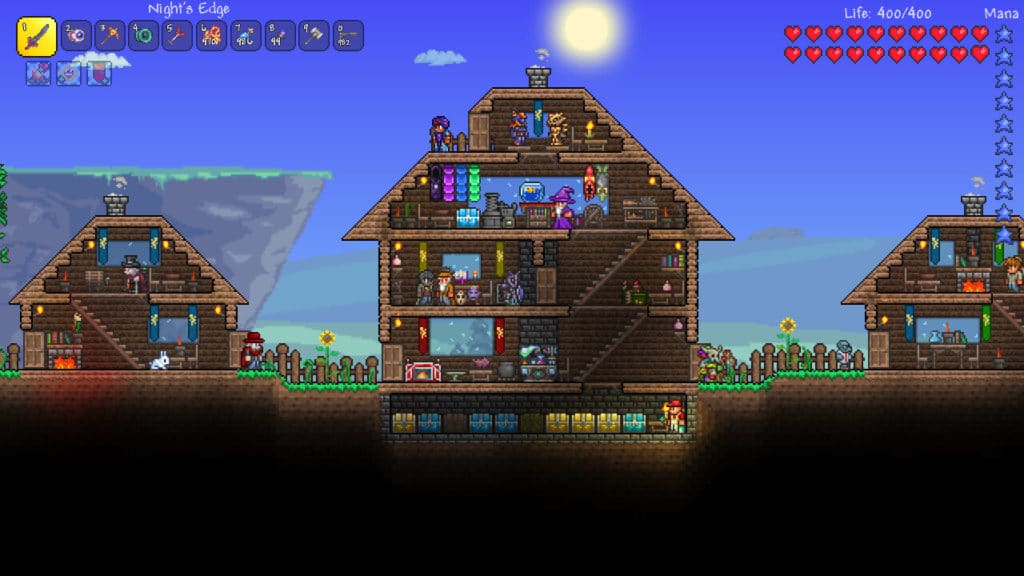 Platforms: PC, PlayStation, Xbox, Nintendo Switch, Android, and iOS
Release Date: May 16, 2011
If you aren't familiar with it yet, Terraria is a 2D open-world sandbox game. Think of Minecraft but in 2D. Its 2D style doesn't hinder the amount of content present in the world and actually helps create a unique POV.
Terraria's graphics are actually very similar to Stardew Valley. There's a bit of a distinction in the art style. Still, both games have charming graphics in their own right.
The game doesn't really have a storyline for you to follow. Instead, you're free to choose whatever you want to do. You can craft items, build a base, collect resources, and explore new areas. However, there are several different bosses that you can defeat that people often use as progression guides or milestones.
Terraria has a ton of unique mechanics like monsters attacking you at night and unusual areas to explore. It also features special items that can allow you to fly and various weapons, each with its own traits.
There are a limitless number of things you can do in Terraria, and it's filled with countless hours of content. I highly suggest giving it a try because there's so much to unearth within Terraria that I simply cannot explain.
Animal Crossing: New Horizons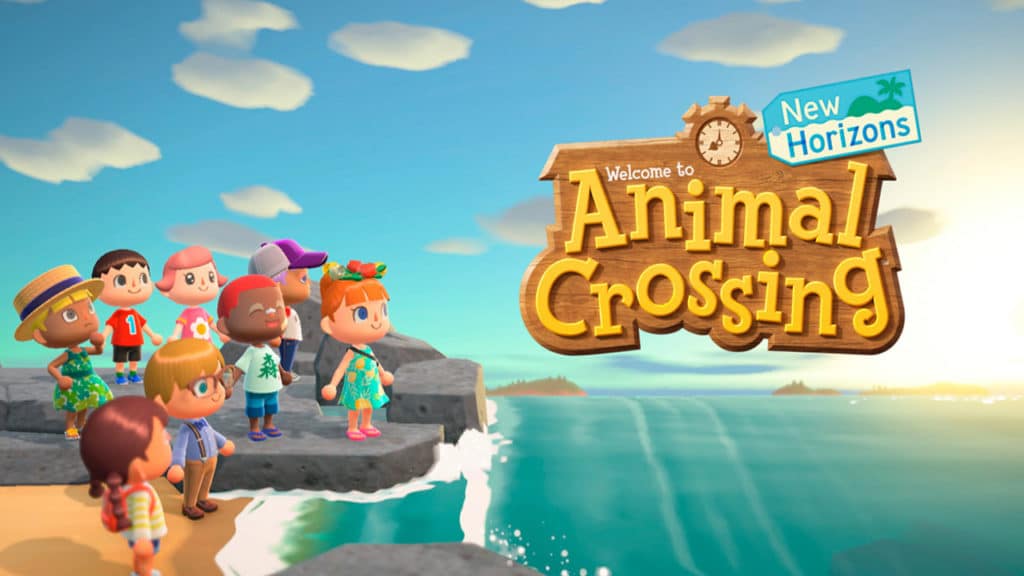 Platforms: Nintendo Switch
Release Date: March 20, 2020
Last but not least, let's move on to Animal Crossing: New Horizons. Animal Crossing is a widely popular social farming game where you can build a cozy home and socialize with cute chibi-designed villagers.
In Animal Crossing, you play as a human living alongside human-like animals. The game is filled with traditional farming game elements from fishing, growing crops, and gathering materials/ resources. It also added new elements such as bug hunting, digging for fossils, and designing your island.
Animal Crossing: New Horizons offers an open-ended gameplay experience where there's no story, and you're free to explore the island as much as you like. Animal Crossing is also famous for sticking to its adorable chibi art style that'll surely get you feeling bubbly.
The only drawback is no cross-platform gaming. It's pretty much a Nintendo Exclusive. New Horizons is currently only playable on the Nintendo Switch. Unfortunately, you're out of luck if you don't have a one.
Conclusion
Stardew Valley instantly became a classic hit because it brought various new quirks into the farming world. There's no game exactly like Stardew Valley, but there are definitely some out there that can come close. But if you think we missed out on a favorite, let us know in the comments below.