Today is another great year for indie games. With Subnautica Below Zero recently released last month, we've seen critics say that it's a toned-down version of the first one and it's not necessarily a bad thing.
Comparing the user scores for both Subnautica and Subnautica: Below Zero on Metacritic, you'll see that the first one received a better reception from the users.
Vehicles that you can craft in Subnautica: Below Zero are mostly different and some crafting choices have also been reduced as compared to the first game.
The sequel also felt like a DLC/expansion minus the improvements and less grind over the first game. People are getting mixed opinions if the game is worth spending a huge amount of money on.
The subtle horror element Subnautica: Below Zero gave felt gone to some people but at least they also appreciated the fact that this second installment was more story-driven.
So here are a couple of games like Subnautica that could be worthy of your attention just in case you're still left hanging after finishing both titles.
From forests to anthills and even outer space, there's bound to be a game here on this list that might satisfy your desire for open exploration. We also mixed up the games in this list with multiplayer just in case playing alone isn't your preferred way of enjoying.
The Forest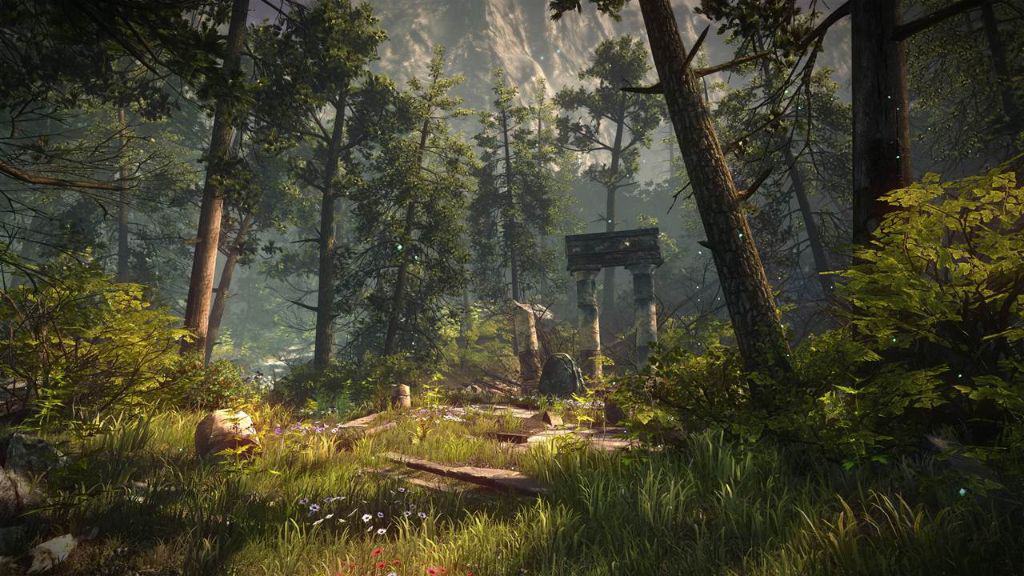 If water survival isn't your thing and you want a jungle-themed exploration filled with cannibalistic mutants, then check out The Forest.
Play as a lone survivor of a passenger jet crash and try and gather resources, build a base, and fight off mysterious tribes. Try to gather as much as you can during the day and battle hordes of mutants during the night.
The Forest somewhat gives you a souls-like feel when it comes to combat as well making it more challenging. You also get to craft sophisticated weapons to beat the mutants.
The AI is also smart in this game. One example is when you kill a group of cannibals and one escapes, it comes back with more hordes for you to fight.
The Forest is also fun with multiplayer where you can team up with your friends and battle hundreds of cannibals and mutants while maintaining a self-sustaining base.
With Sons of The Forest coming out this year, you may want to try out this immersive jungle survival game.
Grounded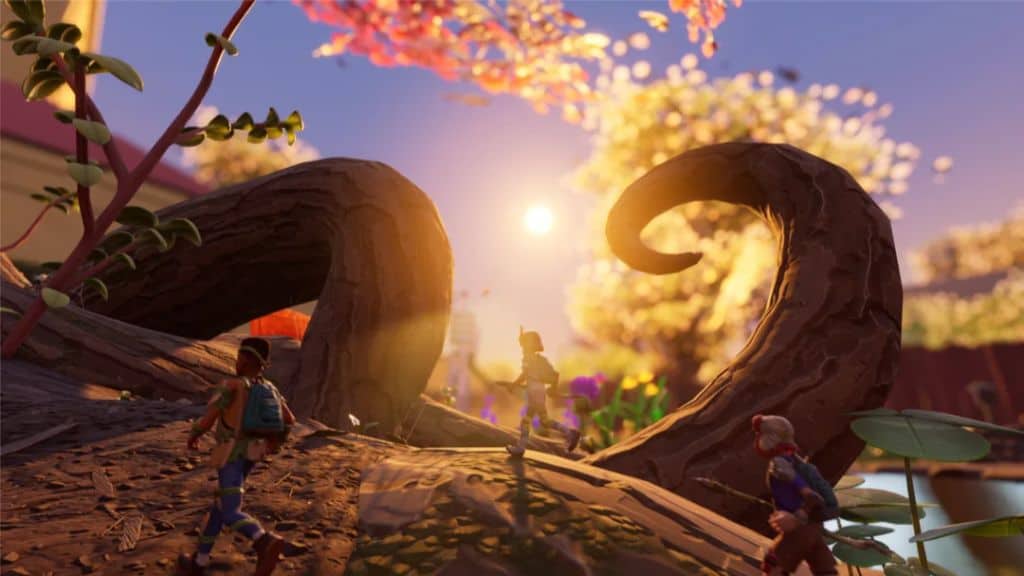 Grounded is an early access game that released last year and it has its own unique spin when it comes to the survival and exploration genre.
You play as a shrunken human being as you try to explore the backyard for ants and other wildlife while trying to figure out how to return to your normal size. Basically, you feel like you're in that 1989 movie Honey, I Shrunk The Kids.
Grounded fills an immersive world where insect life reacts to your actions as well as a comprehensive crafting system where you can build your base alone or tag three of your friends and try to survive the insect onslaughts.
There's plenty of room for exploration despite the game set in a backyard. You can even go and swim underwater just like in Subnautica but the majority of the biomes are more focused on land at the moment.
It's been almost a year since the game's on early access and we've seen the developers add more content for the fans who have been around since the release.
So expect a major update by the end of June as they said in their recent dev blog that they're working on polishing Grounded mostly focusing on improvements on base building and more.
If you want to overcome your fear of insects then this game might do the job.
Breathedge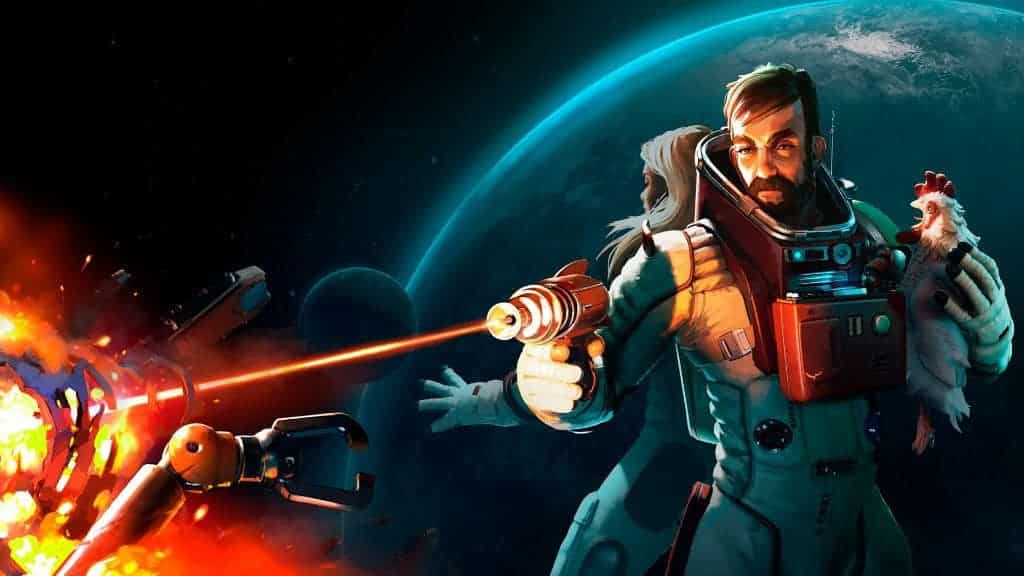 Dubbed as "Subnautica in space", Breathedge allows you to survive in a space wreck. If you're not a big fan of water exploration, you might want to give this game a shot.
In terms of story, both the Subnautica series focuses more on the protagonist's difficult situation on how to survive while Breathedge brings more comedic elements as you explore the space world looking for puns shown on whatever wreckage you can find.
Breathedge takes a more walking simulator approach on its story-telling once you have everything on your station up and running at the later part of the game.
If shallow jokes aren't your cup of tea, then you might want to look at the rest of the games like Subnautica that we have in store for you.
Raft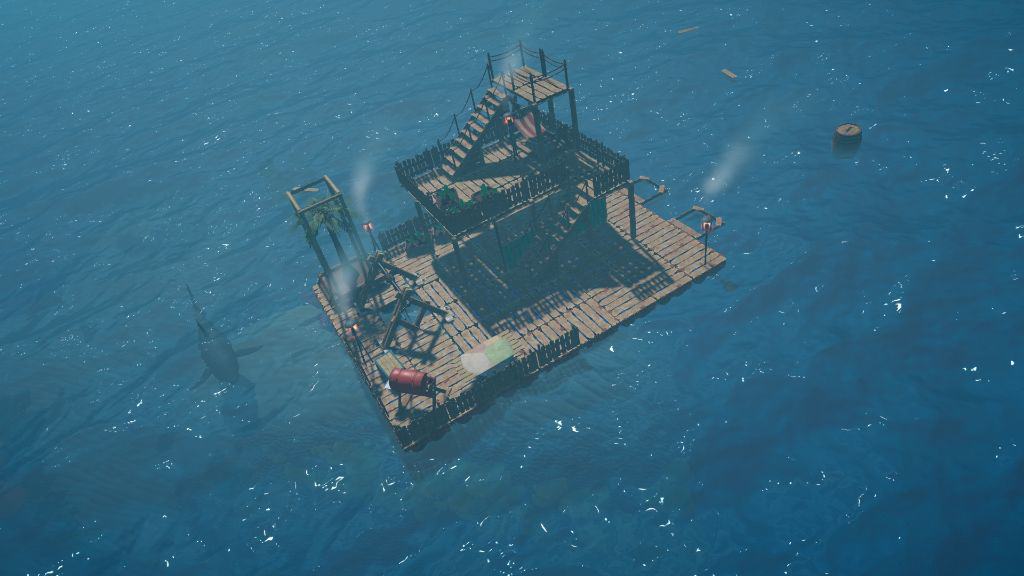 Raft is another gem that you can play alone or with your friends as you create the water fortress of your dreams.
Although some might not appreciate the cartoonish graphics that this game provides given that it's still in early access, the team constantly updates the game from time to time.
At the beginning of the game, it might take you longer to gather resources and build up your base alone but once you've got the necessary structures, you can dive into the main story.
However, some players might get impatient with the team since they have a rather slow timeline when it comes to releasing story content.
Raft currently has two episodes and there's no news yet on when the next episode's coming out but the folks over at Redbeet Interactive constantly informs the community about their latest updates via Steam that still keep players coming back for more.
If you have a lot of gamer friends and prefer a collaborative approach to water survival rather than playing as a lone wolf in Subnautica, then you should pick this game up.
Stranded Deep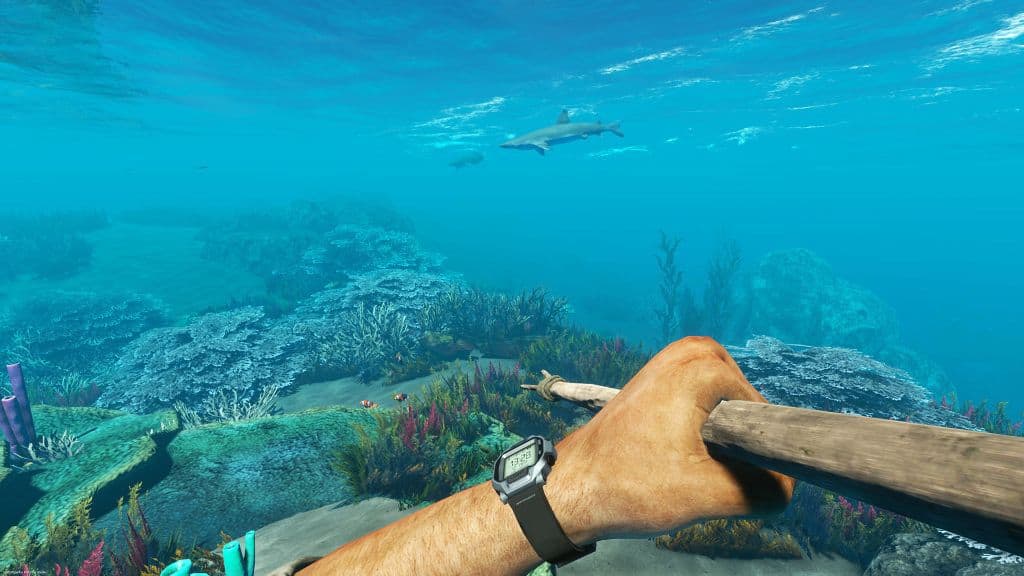 For gamers who want a more realistic approach to survive as a castaway, then this Subnautica alternative is for you.
Since this game has a slower pace compared to the other games that we featured, Stranded Deep gives you a more challenging take on survival.
Play as a plane crash survivor and use your lifeboat to navigate your way to the island. Once you make it to the island, it's up to you to think about how to survive.
Exploring Stranded Deep feels very rewarding too because of its realistic graphics and gameplay. You can't just hoard, eat and drink whatever item you see.
An example would be finding coconuts in the game. You can break the shells for food as well as drink its water to satisfy your hunger and thirst. However, eat and drink too much and you'll start to become sick and dehydrated.
You may not get the same sandbox experience as in popular games such as Minecraft, but Stranded Deep does make you feel like you're stuck on an island and this is where the game shines.
We hope you're able to find your preferred genre in these open exploration games like Subnautica. Let us know what you think of the list and if you have more games like suggestions you want us to cover, feel free to reach out.