After winning the MOBA market with League of Legends, Riot Games went ahead and released Valorant to satisfy their FPS fans. The game mostly takes inspiration from the mechanics of Counter-Strike Global Offensive and mixes it with Overwatch's heroes and abilities. In turn, you get an amazing game that not only feels fresh but also surprisingly familiar.
Since Valorant is only available on PC, console players are left wanting to play a similar game to it. The gameplay is extremely fun and the unique mechanics can make the game feel addictive.
Riot Games took their time perfecting this game and it shows thanks to the overwhelmingly positive player feedback. Plus, it managed to make a massive impact in just a matter of a few years even though Counter-Strike is still going strong.
If you have been playing Valorant and want to look for other games that are similar to it, look no further because we've ranked 15 games like Valorant.
Some of these games are extremely similar while others only have some of the mechanics that Valorant has. With that said, let's dive right in and take a look at all of these similar games so that you can quench your Valorant thirst.
Knockout City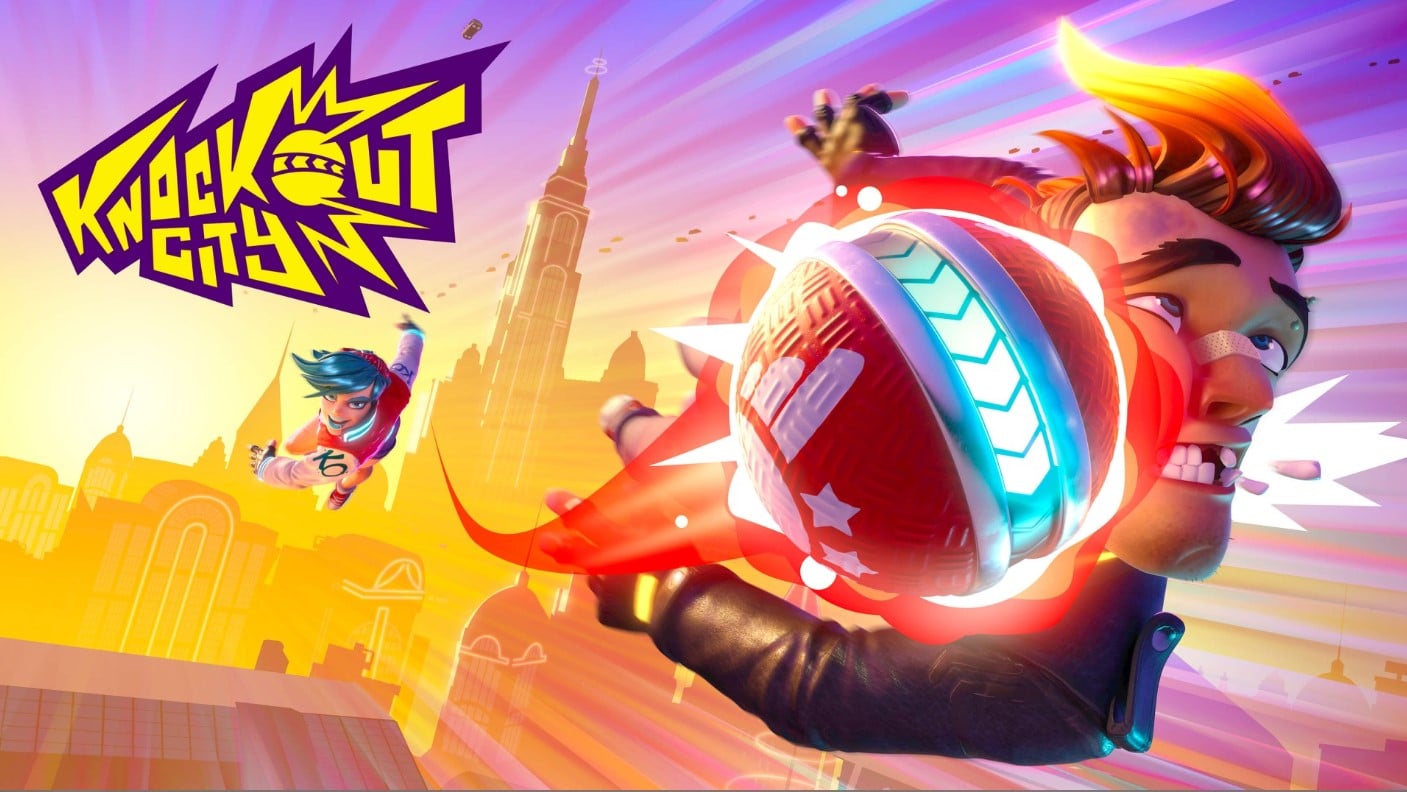 Platforms: Nintendo Switch, PlayStation 4, Xbox One, Xbox Series X and Series S, Microsoft Windows, PlayStation 5.
Much like Valorant, Knockout City is a fast-paced game that rewards players with swift reflexes. Instead of weapons, players use dodgeballs that are scattered across the map and try to take out other players. You can either find a ball and try to hit your opponent or wait for them to throw it at you so that you can catch it.
Another similarity to Valo is that it features future cityscapes that are quite memorable and fun to traverse. Knockout City has an amazing community, is extremely fun to play, and receives continuous updates to keep the game fresh. Try it out and check for yourself how fun the game is!
Star Wars Battlefront 2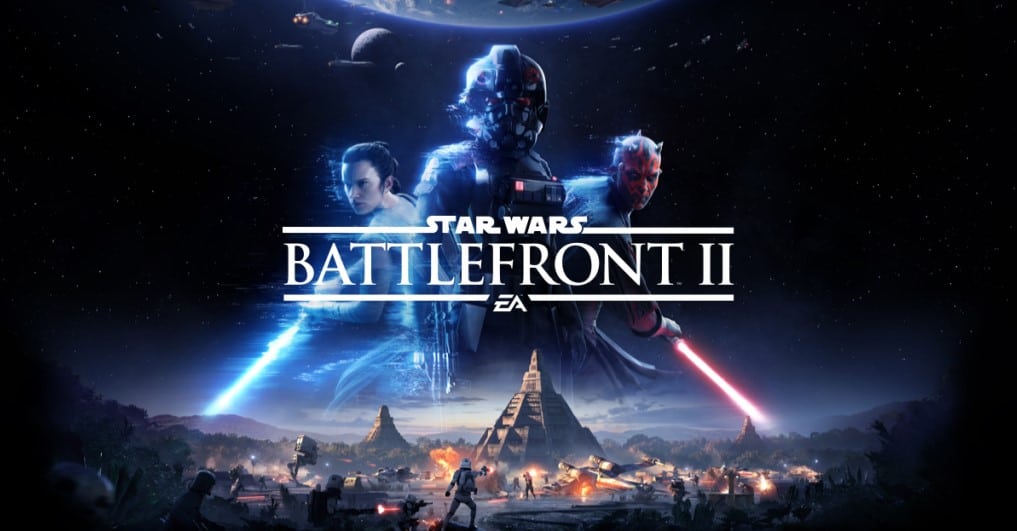 Platforms: PlayStation 4, Xbox One, Microsoft Windows.
Moving on to another game similar to Valorant, Star Wars Battlefront 2 is more focused on class-based combat rather than hero-based one. You can choose various classes and work with your team to take control of the points spread across the map.
The gameplay is extremely fun and with improvements over the years, the game is in a good state right now. You can choose from iconic characters from the series such as Yoda or Luke Skywalker and push back the other team. If you are used to using characters' abilities, Star Wars Battlefront 2 is a great game to try out.
Plus, if you like Star Wars, there is no better game to try out than this in this genre. You can visit iconic maps and use vehicles that are seen throughout the series. It is extremely fun to play this game if you want to get the ultimate Star Wars experience.
Battleborn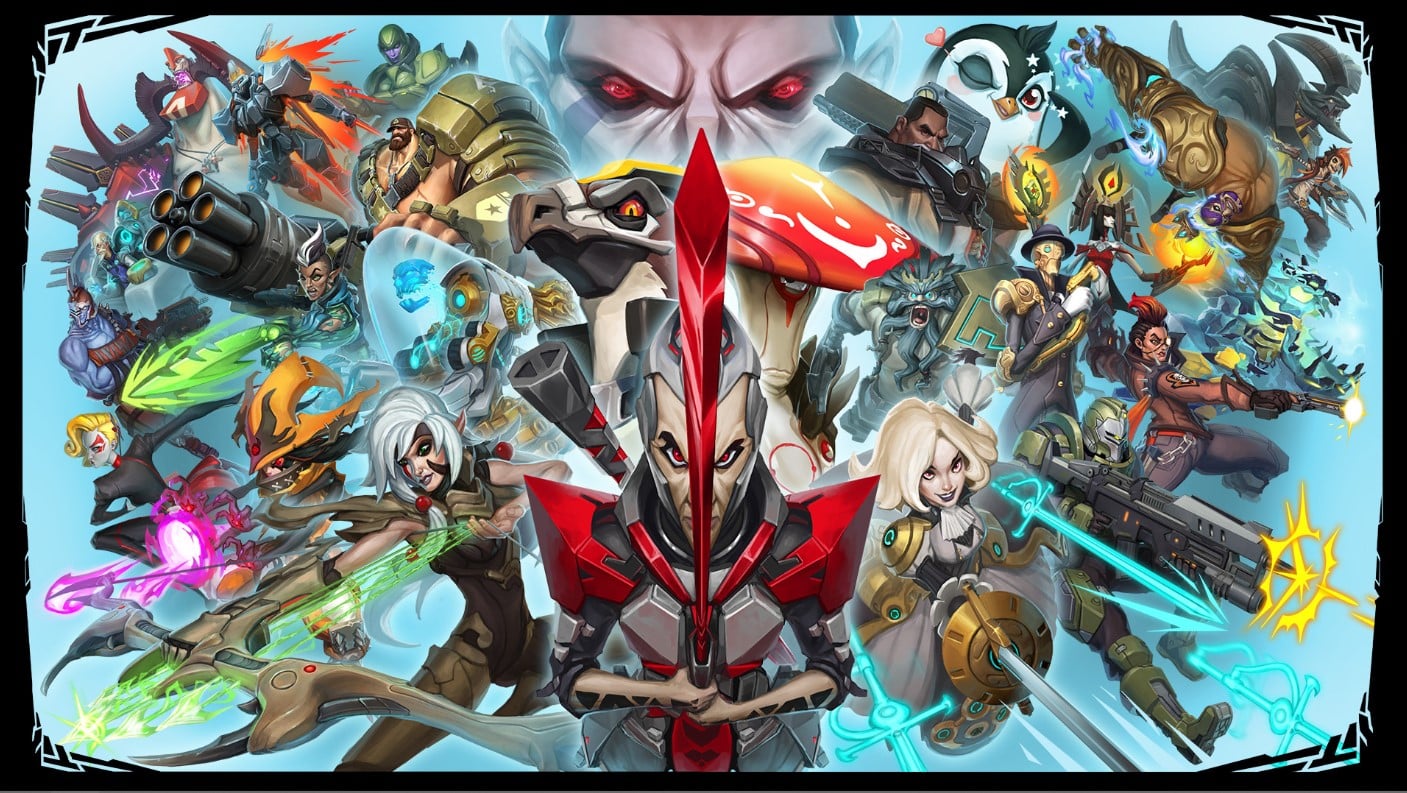 Platforms: PlayStation 4, Xbox One, Microsoft Windows.
Another free-to-play shooter, Battleborn has an extremely promising concept. While it doesn't do anything unique to stand out, it is an FPS game like Valorant and features a somewhat similar artstyle as well. While the overall gameplay loop is a bit different than Valorant, the game still feels identical and fun.
The game features different classes or characters that have unique abilities to turn the battle in your favor. Some characters are stronger than others but that can change at any moment once a new update rolls out.
However, keep in mind that Battleborn was permanently shut down after receiving negative feedback and not enough traction. At the moment of writing, the game is not available to play but we can only hope that it comes back online.
Star Wars Jedi: Fallen Order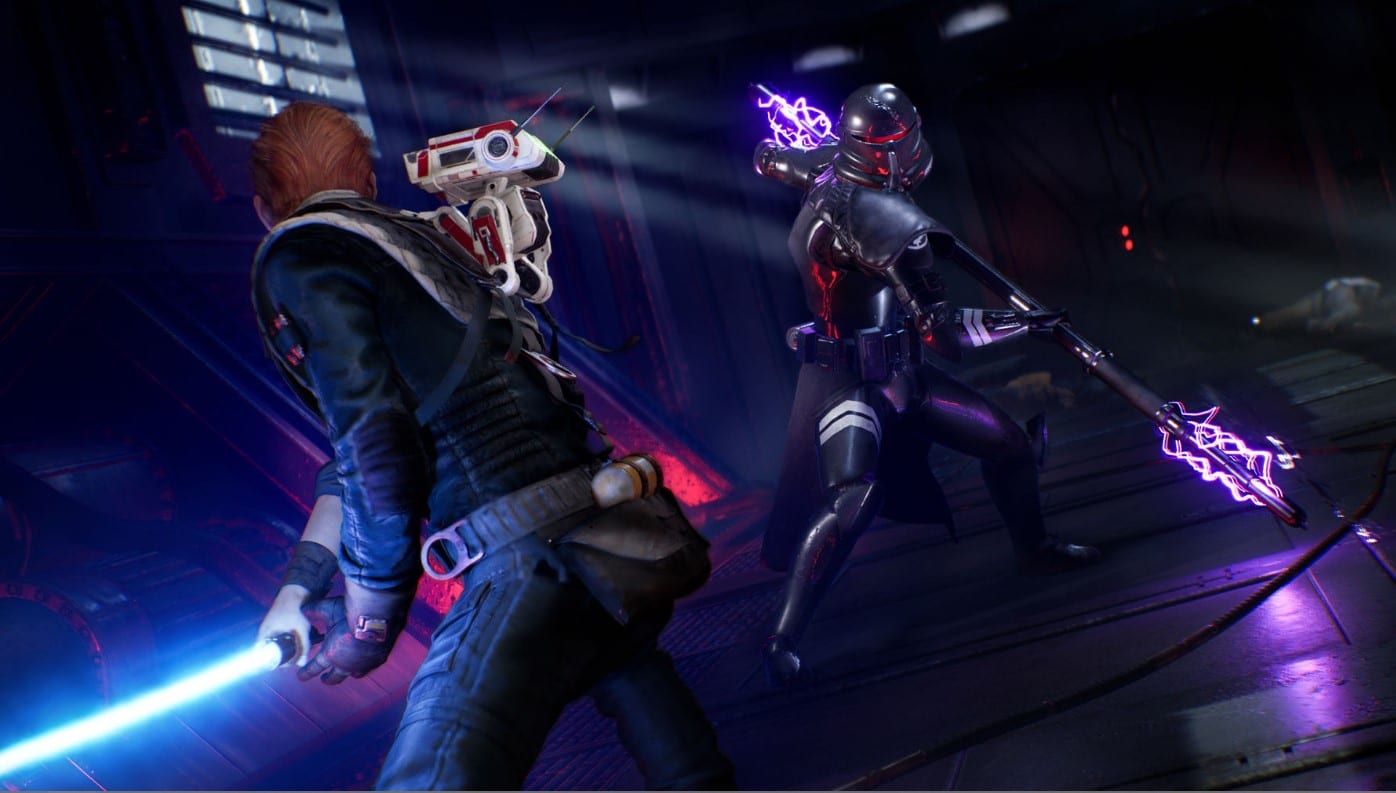 Platforms: PlayStation 4, PlayStation 5, Xbox One, Xbox Series X and Series S, Google Stadia, Microsoft Windows.
I agree that this game falls more into the category of games similar to Souls games, but it has something in common with Valorant; the badass feeling of killing other enemies. This Star Wars game has amazing visuals, mesmerizing gameplay, and a gripping story that will keep you engaged for hours.
You can wield the lightsaber and use the Force to deal with various enemies that are trying to take you out. If you like Valorant and are a fan of the Souls games, this game is perfect for you!
PlanetSide 2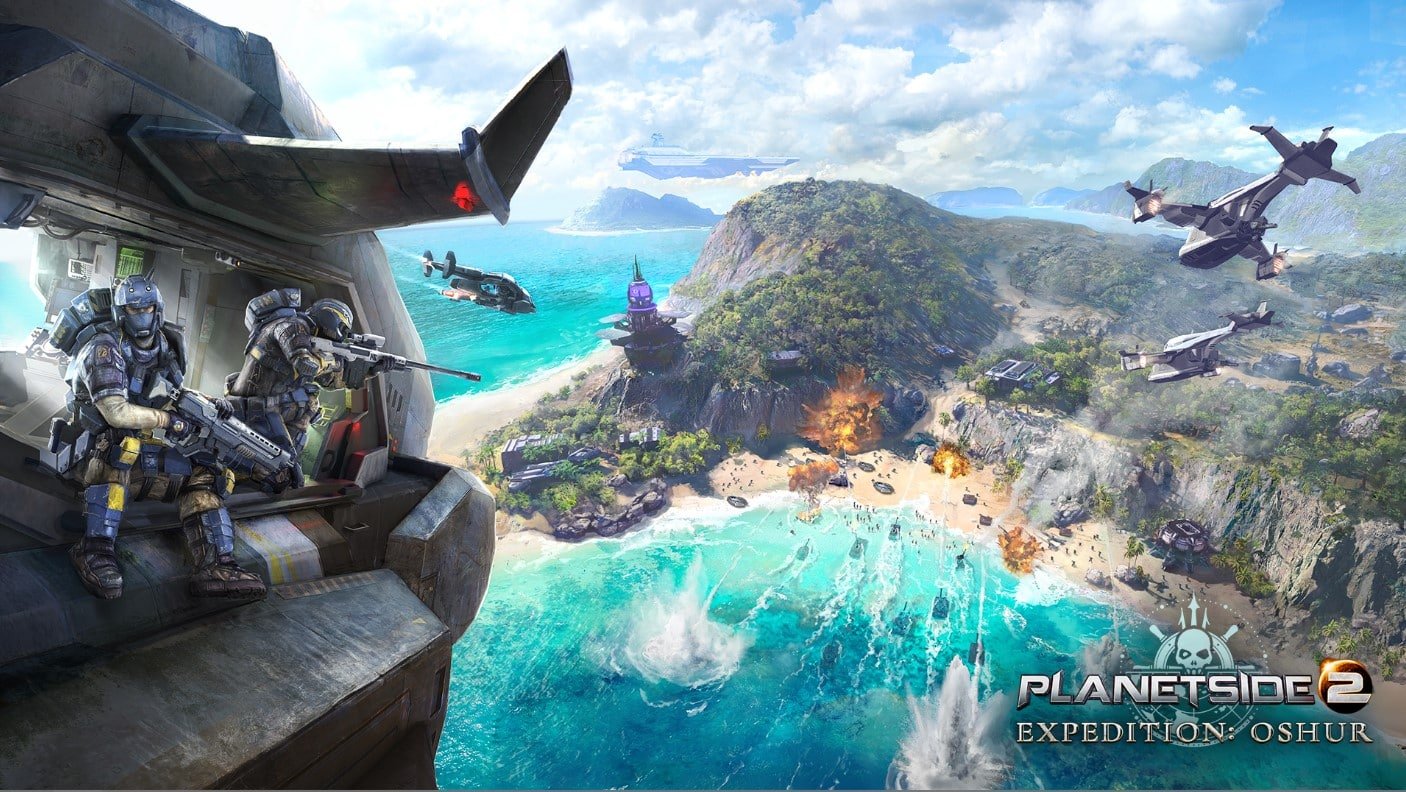 Platforms: PlayStation 4, Microsoft Windows.
While the arena version of the game shut down, the RPG part is still going strong. This sequel was made by keeping thousands of players playing on the same map in mind. Fun fact, the game made it into the Guinness World Record for having over 1200 players in an FPS battle.
Give this game a try if you want a good story and a strong community. There are always players in the game which is what makes it so great. You'll never get tired of all the action in it.
The Outer Worlds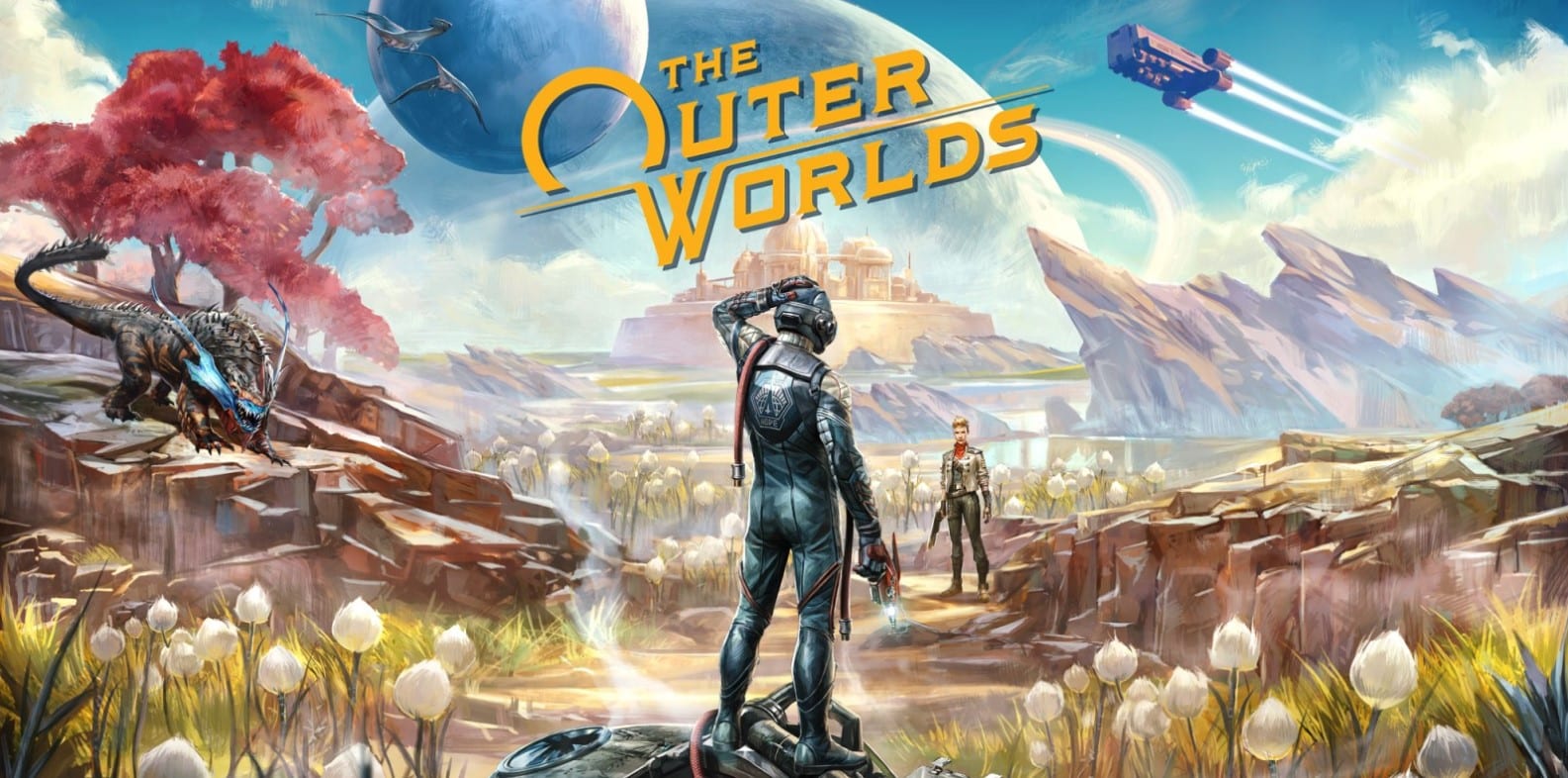 Platforms: Nintendo Switch, PS4, Xbox One, Microsoft Windows.
While The Outer Worlds isn't something that comes to mind when talking about games similar to Valorant, it is a fun experience from start to finish. The story is quite addictive and you find yourself playing for hours without realizing it. Players must explore and survive several foreign planets and hunt down enemies before they get you.
The game doesn't take itself too seriously but it still has some gripping and gritty moments that can leave the players guessing. Now that a sequel is announced, there is no better time to play The Outer Worlds than now.
Borderlands 3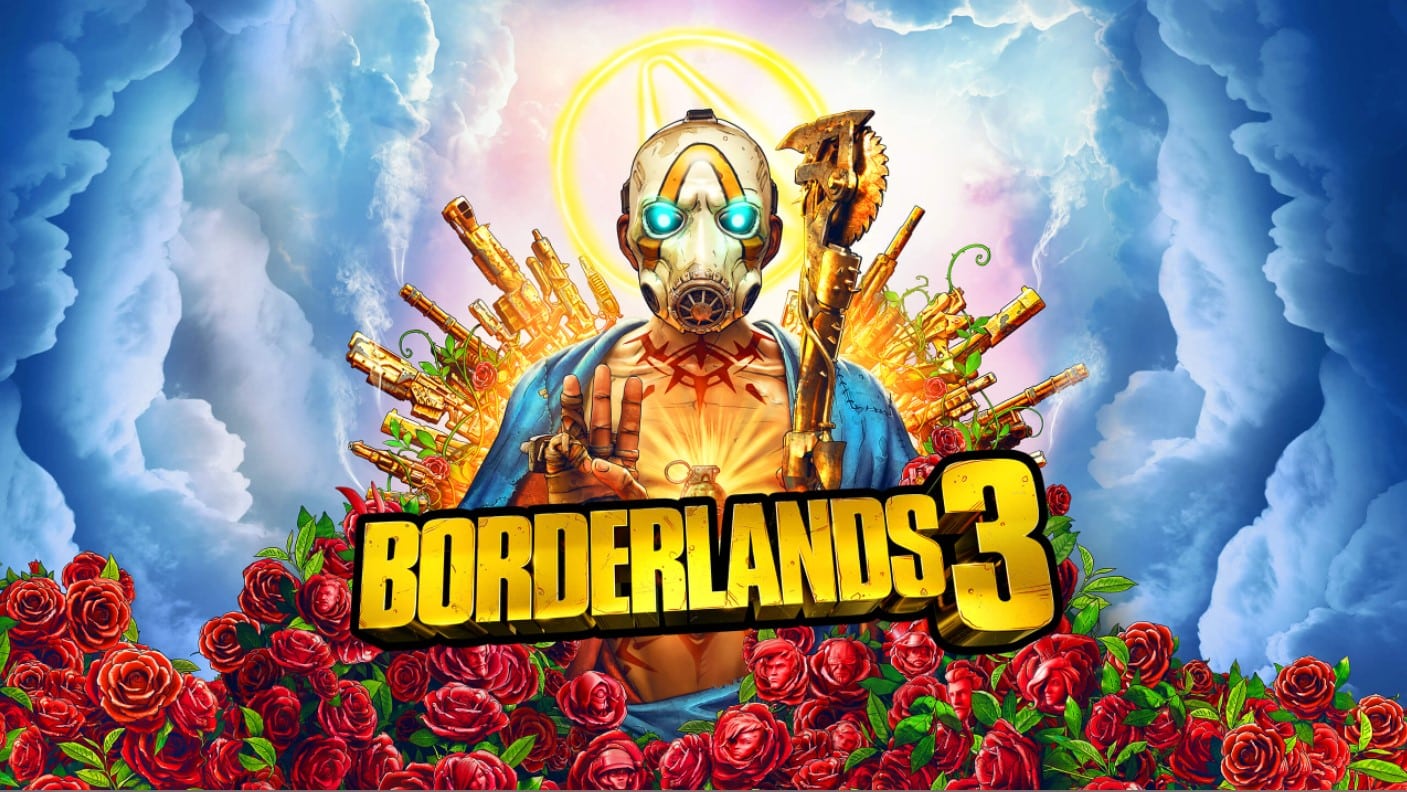 Platforms: PlayStation 4, Xbox One, PlayStation 5, Xbox Series X | S, macOS, Microsoft Windows, Google Stadia.
The latest entry in the Borderlands series is an interesting one. While some players consider it to be the best, others still say that Borderlands 2 holds the crown for that. Regardless of which category you fall in, you cannot deny that the game is superb and fun, especially if you choose to play with friends.
This is a hero looter shooter with good guns and tons of grinding if you want to get the best loot possible. Borderlands 3 features chaotic energy mixed with tons of laughs and fast-paced combat as well. The best way to play this game is to team up with friends and be ready for a fun time.
Rainbow Six Siege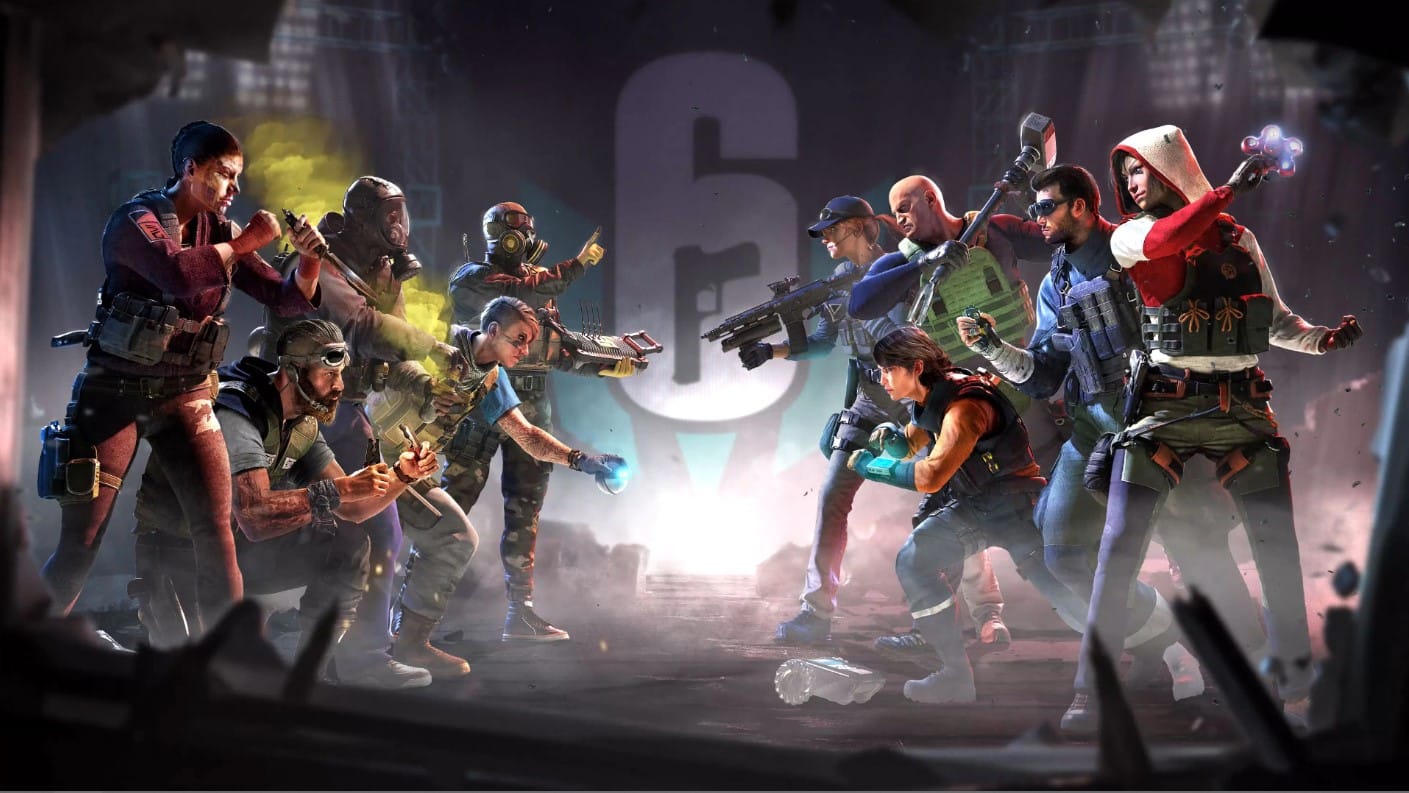 Platforms: PlayStation 4, Xbox One, PlayStation 5, Xbox Series X and Series S, Microsoft Windows.
Rainbow Six Siege is probably the best tactical shooter available in the market right now. The game has tons of players and has been going strong thanks to its strong community and constant updates. If you play it like a standard FPS, you'll have a tough time since it discourages playing it like Call of Duty or Battlefield.
There are two teams – attackers and defenders – consisting of 5 players each. Just like Valorant, the defenders need to set up their defenses and make sure that the enemy does not breach them and complete their objective. The game features three modes called Bomb, Secure Area, and Rescue Hostage. All modes primarily play out the same so you'll have a fun time no matter what you choose.
There are over 55 Operators that all have unique abilities and weapon layouts. Plus, the attacking and defending Operators are unique as well. Make sure that you peek into all the corners and try to make as little noise as possible. You also need to make use of various surveillance tools like cameras and drones that can assist you in spotting enemies and gaining an advantage over them.
If you enjoy the gameplay of Valorant or enjoy watching gameplay clips of it, you will certainly love Tom Clancy's Rainbow Six Siege. Ubisoft also is releasing Rainbow Six Mobile so that mobile players can play the game as well.
The Division 2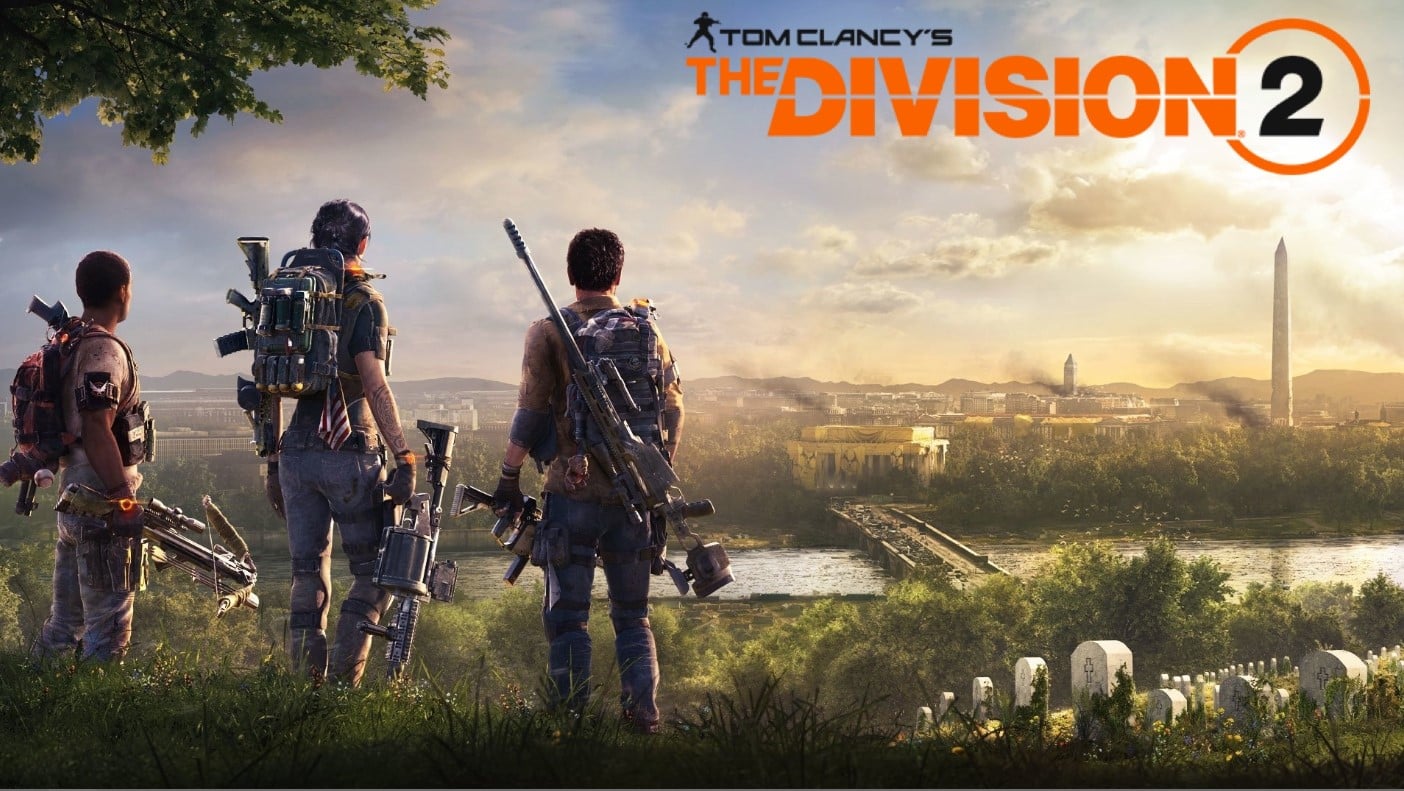 Platforms: PlayStation 4, Xbox One, Google Stadia, Microsoft Windows.
Another Ubisoft game, The Division 2 is a grueling game that requires intense communication with your team. It is a more grounded and tactical experience that rewards team play.
You have to take on the threat with your team and try to get better loot as you go on. The game can become quite tough if you do not equip your character with good weapons and armors. On top of that, the story is quite good which will keep you wanting more.
While this gritty experience isn't precisely similar to Valorant, you'll still have an amazing time playing with your friends and laughing over random moments in the game.
Apex Legends
Platforms: Nintendo Switch, PlayStation 4, Xbox One, Xbox Series X and Series S, PlayStation 5, Microsoft Windows, iOS, Android.
Apex Legends is an extremely fast-paced and fun battle royale that capitalizes on the formula that Fortnite made famous. However, the reason why this is similar to Valorant is due to the different characters (Legends) in the game and their abilities. Each game can feel different and new depending on which Legend you choose.
Plus, the visuals of the game are beautiful and it is available on all major platforms like the PS4, PS5, Xbox One, Xbox Series X | S, Nintendo Switch, and PC. If you are looking for a solid battle royale that has similar mechanics to Valorant, Apex Legends is the game for you. On top of that, it gets regular updates that ensure that the game is in pristine condition and feels fresh. New maps are being added, the Legends are constantly balanced, and tons of other changes as well.
Recently, the game came out on Android and iOS mobile devices as well; further expanding its horizons. If you are someone who prefers to play games on their mobile, Apex Legends Mobile is a great choice. It has everything that the PC and console version has, but is improved and adjusted for the mobile. Surprisingly, the visuals are top-notch and you can choose between various FPS modes to see which suits you best. There is also a brand-new Legend coming out that is exclusive to mobile right now.
Regardless of which platform you are on, there is no better time to pick up Apex Legends than right now. After multiple years of updates and evolution, the game is in an extremely good state and it shows no signs of stopping anytime soon.
Fortnite Save The World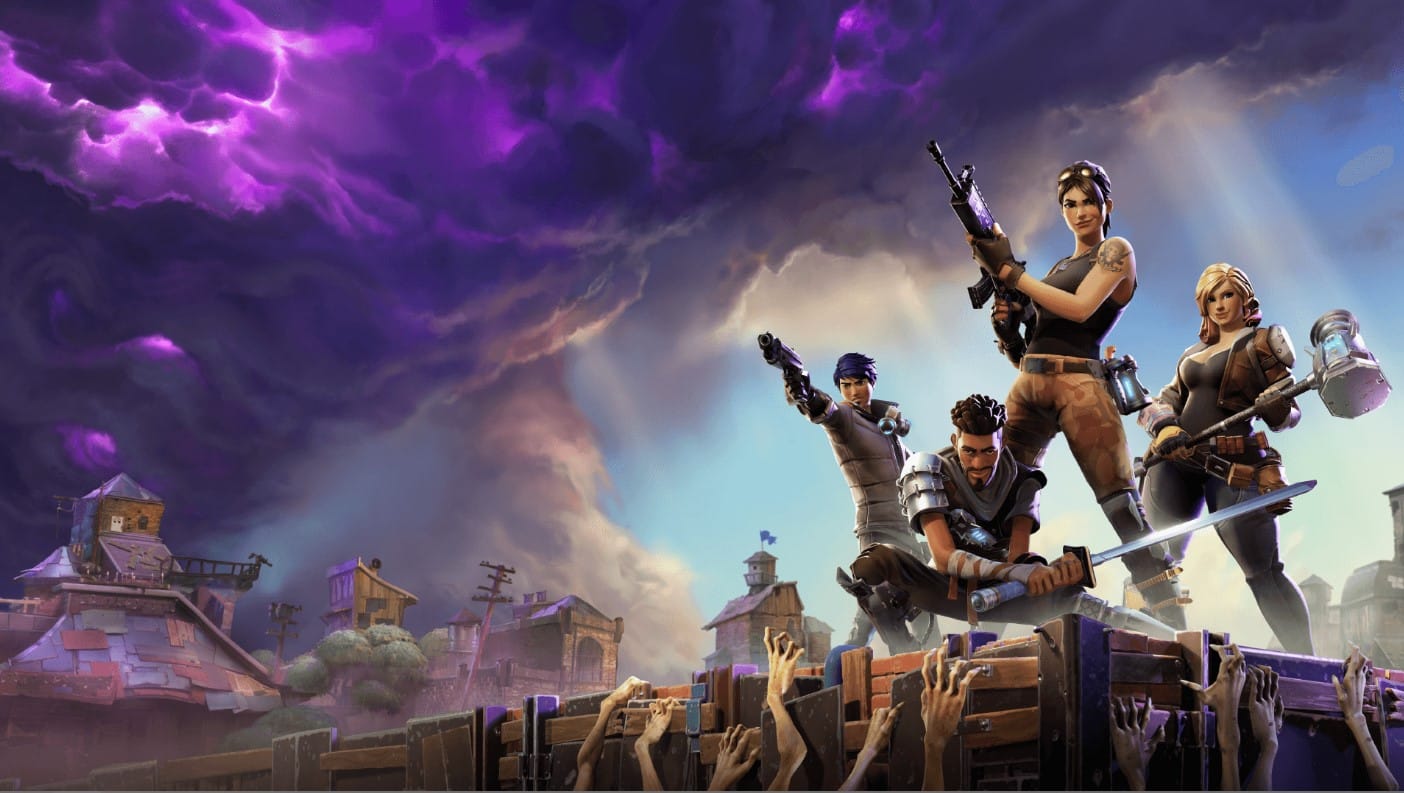 Platforms: PlayStation 4, Xbox One, macOS, Microsoft Windows, Classic Mac OS.
At this point, we've all heard of Fortnite. However, for this entry, I will be talking about the Save The World version of the game instead of the battle royale. Players have to work with their team to take on zombies and defend their base. Plus, you need to collect resources and rescue survivors as well. The main reason why it's similar to Valorant is because of its artstyle.
At the same time, we can even take a look at the extremely popular battle royale mode of the game. It also has tons of similarities with Valorant such as the visuals, ton of weapon variety, and fun shooting mechanics. While it doesn't feature classes or characters, there are tons (and I mean TONS) of skins or outfits that you can collect.
Fortnite has collaborated with almost every single mainstream thing possible. Plus, it is changing with every single update and season. Players speculate and look forward to what the new season will have to offer and which direction the narrative is going in. Right now, the game has a "no-build" mode in which you cannot use materials to build. Now, the game is more similar to Valorant than it has ever been.
Team Fortress 2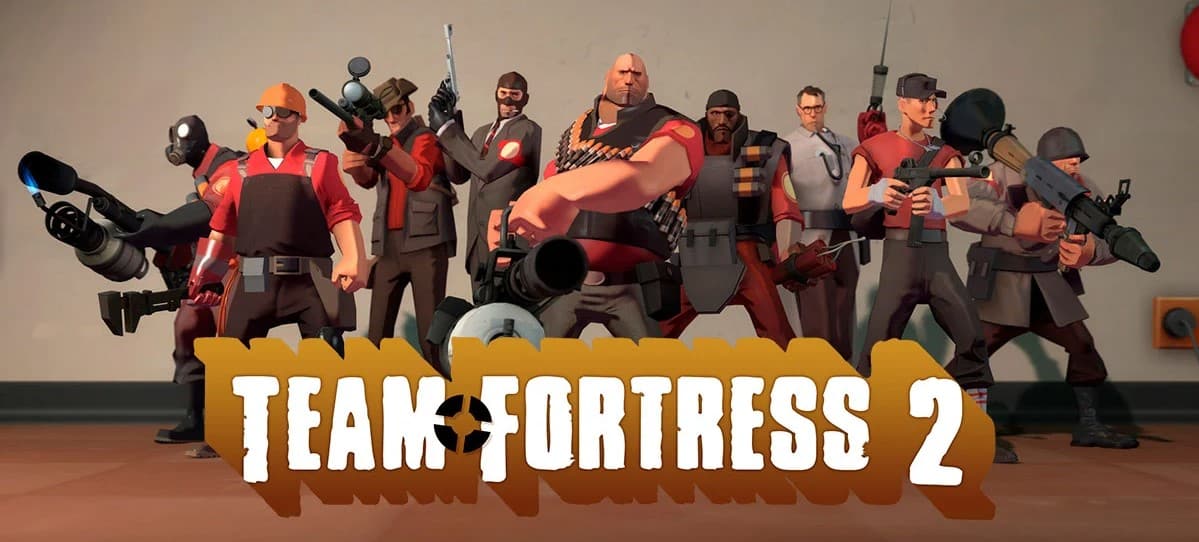 Platforms: Microsoft Windows, macOS, Linux, PlayStation 3, Macintosh operating systems, Xbox 360.
Team Fortress 2 is a classic game that was extremely popular. Throughout the years, the game received multiple updates that kept the game fresh and introduced new content as well. Valorant is a more refined version of TF2 since it took everything good about it and evolved it further.
If you are someone who wants a bit of a retro touch, Team Fortress 2 is the ideal game for you. However, keep in mind that the community is smaller now but it is still going strong regardless. Much like Valo, the game offers different characters – nine to be exact – that have their strengths and weaknesses. Plus, you can even unlock different weapons that will change the gameplay for you as well.
Whether you are a new player or want to play the game again for nostalgia purposes, Team Fortress 2 is a solid choice for a game similar to Valorant.
Paladins
Platforms: PlayStation 4, Nintendo Switch, Xbox One, PlayStation 5, Xbox Series X | S, Microsoft Windows, macOS.
If I could define Paladins in one sentence, it would be that it's a free-to-play version of Overwatch. It also has heroes with abilities and you need to take control of various points across the map. The combat is often fast-paced and some heroes excel in certain scenarios than others. The best part is that the game is free so you can try it out anytime and see if you like it or not.
I've seen many players say that they didn't give this game a try since it is essentially an "Overwatch clone" but that can't be further from the truth. While yes, the game does feature a lot of similarities with OW, it feels different enough that it is worth the try. Plus, as aforementioned, the game is free-to-play which is a great thing. On top of that, there is no pay-to-win mechanics. So, if you want to spend money, you can get cosmetics but nothing that can help you win or be better at the game.
Overwatch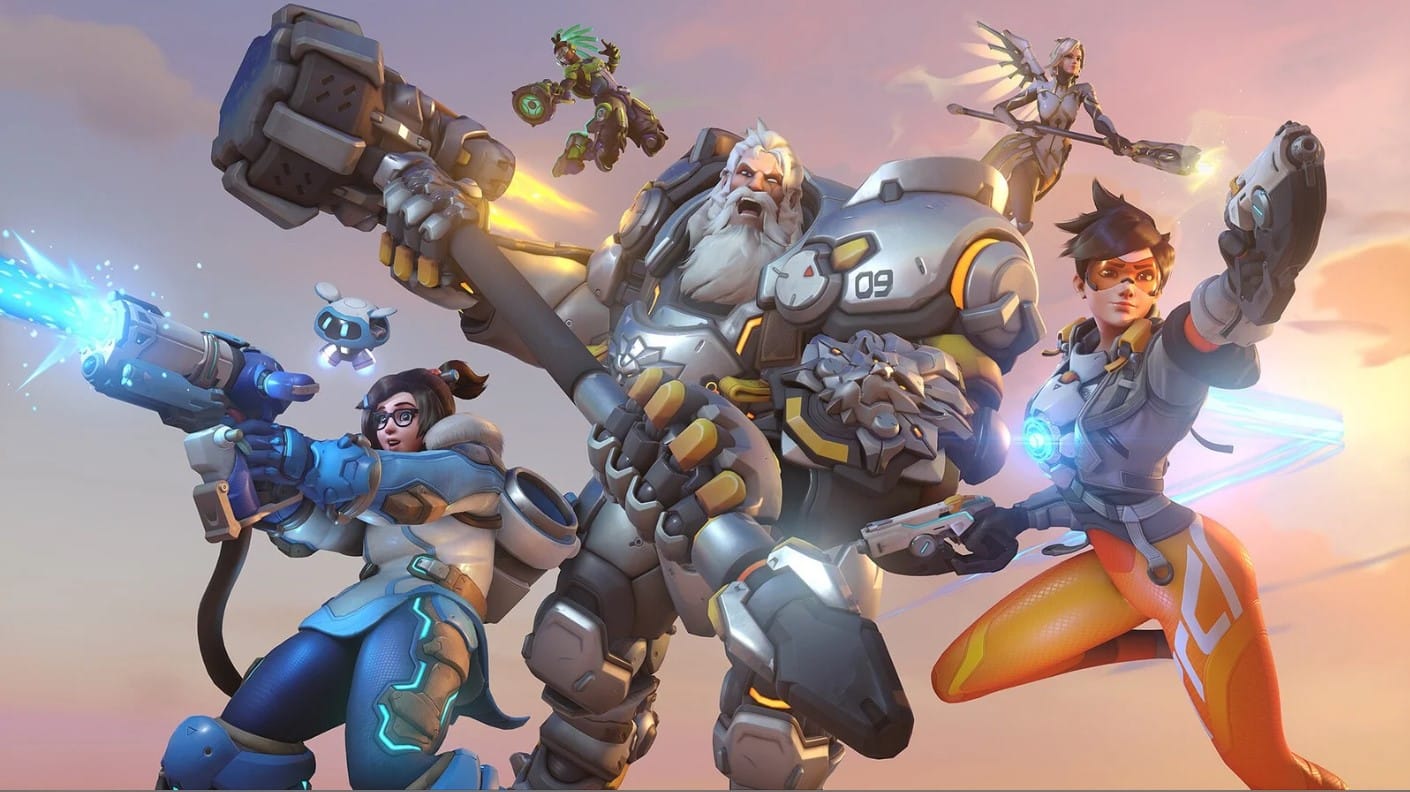 Platforms: Microsoft Windows, PlayStation 4, Xbox One, Nintendo Switch.
Overwatch took the world by storm when it first came out. Unfortunately, due to slow updates, the game fell off but it is making a comeback once again thanks to the latest Overwatch 2 update. The game features various heroes that have different abilities which helps them take control of the map.
Like Valorant, you got healers, aggressive heroes, and defenders that can turn the tide in your favor. The main aim of the game in Overwatch is to take control of various points and push back the enemy team. If you like Valorant, you are bound to love Overwatch, especially with its latest update.
Counter-Strike Global Offensive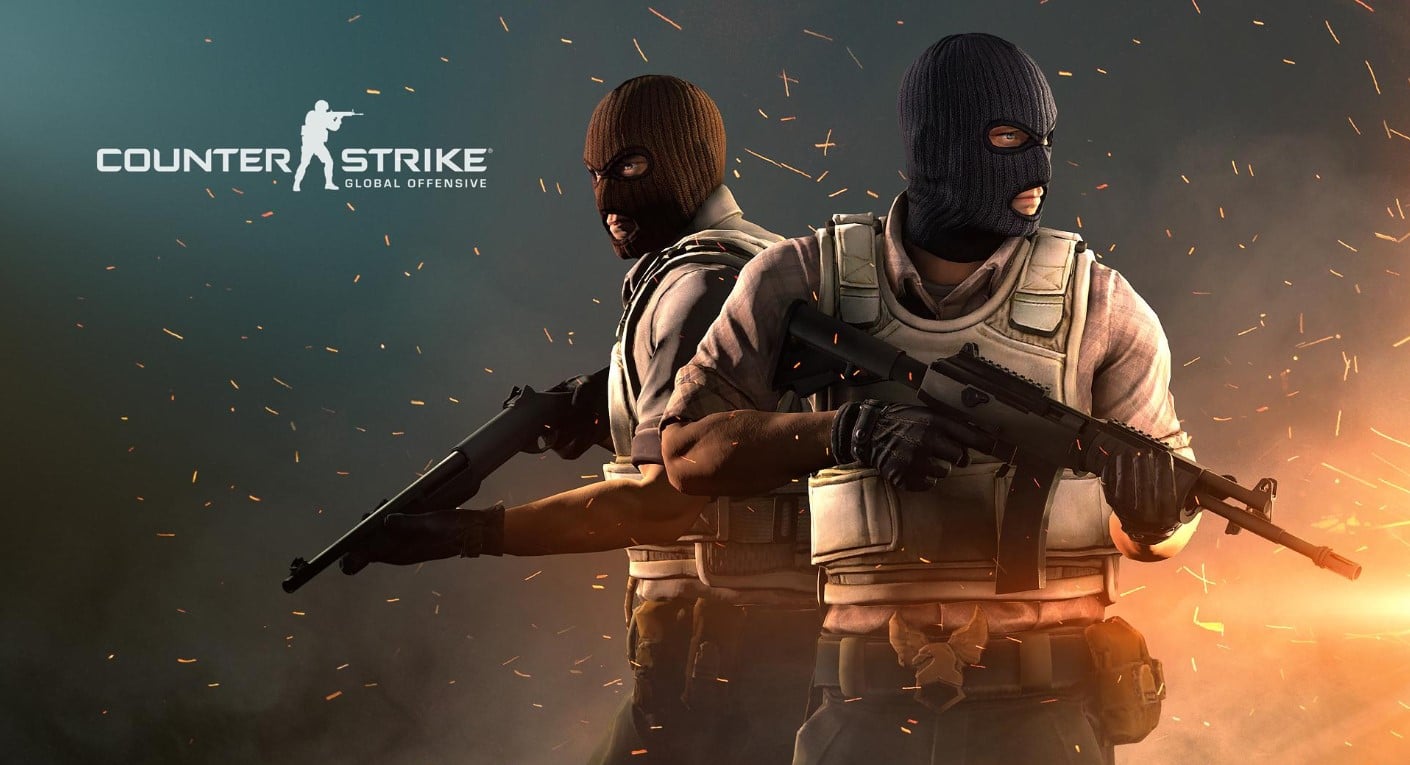 Platforms: Microsoft Windows, macOS, Xbox One, Linux, PlayStation 3, Xbox 360, Classic Mac OS.
Speaking of games like Valorant, Counter-Strike Global Offensive is what Riot Games took inspiration from. CS is a long-running franchise in the FPS genre that has garnered thousands – if not millions – of players over the years. It has extremely similar mechanics to Valorant where you have two teams – Counter-Terrorists and Terrorists – that aim to defeat one another.
The Terrorists need to plant a bomb in the designated areas and make sure that they defend them. The team consists of five players that need to carefully peak corners and ensure that the enemy doesn't get an advantage.
On the other hand, the Counter-Terrorists need to strategically defend the points and stop the opponents from planting the bomb. If the bomb is planted, the CT will need to defuse it before it explodes. Even if you take out the entire enemy team, if the bomb is planted, they can still win if you don't defuse it in time.
If you're looking for a game that is quite similar to Valorant, it doesn't get better than this. After all, Valo was based on CSGO.
---
There you have it, those are the 15 best games similar to Valorant. You might prefer some of the games mentioned on this list more than others, so, we would love to hear what game you like most. Let us know in the comments below if you found another game like Valorant as well!
Check out our other lists as well such as the 10 best games like Minecraft and Genshin Impact.