Ighor July has published an article on Medium on their journey of how they accidentally stumbled upon a massive list of games that could potentially be coming to Geforce Now, and possibly, the PC. The Geforce Now PS5 Leak is indeed very massive and could mean many more PS5 exclusive games are coming to the PC.
The massive Geforce Now PS5 Leak – PS5 Exclusives Coming to PC?
Geforce Now is a competitor to Google Stadia, but it predates Google's cloud gaming solution quite substantially.
Ighor July, stumbled upon what can only be described as the motherlode of leaks when they unearthed a massive deposit of PS5 exclusive games that could be headed to the PC.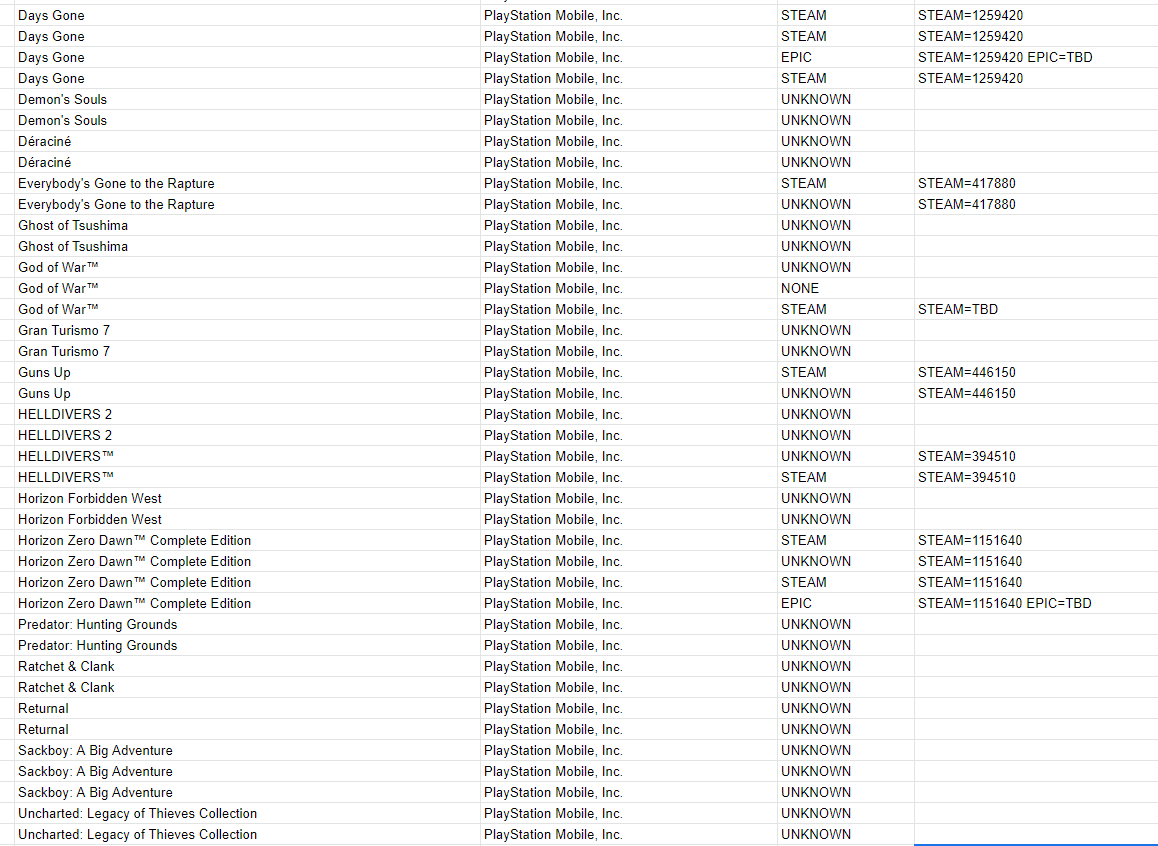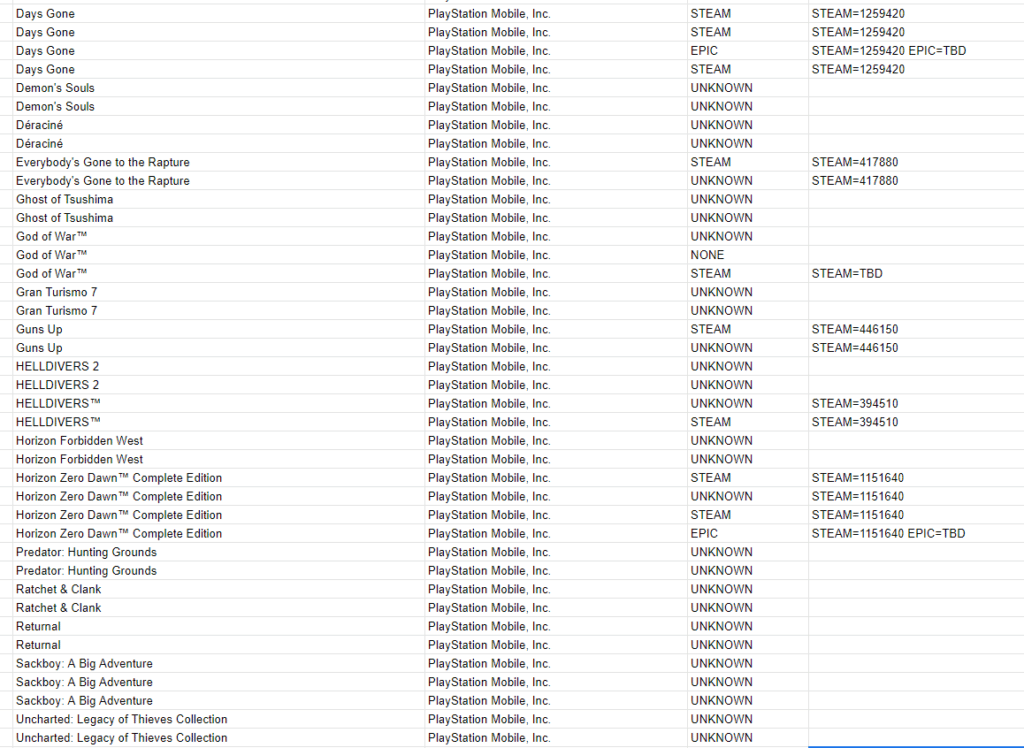 A lot of games that are already on the PC such as Horizon: Zero Dawn, and Days Gone are already on the list, along with recently announced titles such as the Uncharted: Legacy of Thieves Collection which contains Uncharted 4 and Lost Legacy.
You can see that there are a number of PlayStation games that have yet to come to PC, such as Returnal, Ratchet & Clank, God of War, Gran Turismo 7, and many more.
While Sony is no stranger to leaks, we are surprised that this is indeed a massive list of games that could be coming to the PC, but still lack an official announcement.
Considering the source of the image and that Geforce Now holds the games in their database, it could mean that there are plans for bringing the older titles like God of War to the PC and many others soon.
While all of this is just speculation at the moment, we will still have to wait for Sony to issue an official statement or announcement, or more probably, for Geforce Now to issue a statement as this is a very important list that gamers will definitely keep an eye on.
What are your thoughts on the Geforce Now PS5 Leak? Let us know in the comments section below!