We're here today with another product review. This time it's for the Genesis Helium 300BT ARGB Speaker. Find out if this is the best speaker for you.
The Genesis Helium 300BT ARGB review is honestly something that I'm pretty excited about. I've already reviewed a few Genesis gaming products, like the Genesis Radium 600 Microphone, perfect for new streamers and content creators.
Getting a good pair of speakers is essential to complete any setup. It allows you to play audio in the background without needing to use your headset. Speakers are definitely often used when watching movies, listening to music, and watching YouTube videos.
Finding good-looking speakers that can also deliver high-quality audio can be quite hard. Let's see if the Genesis Helium 300BT ARGB Speaker meets expectations.
Genesis Helium 300BT ARGB Review
Today's Helium 300BT ARGB review will mainly be divided into three parts. We'll look at its specifications and features, performance and looks, and my final thoughts
Specifications and Features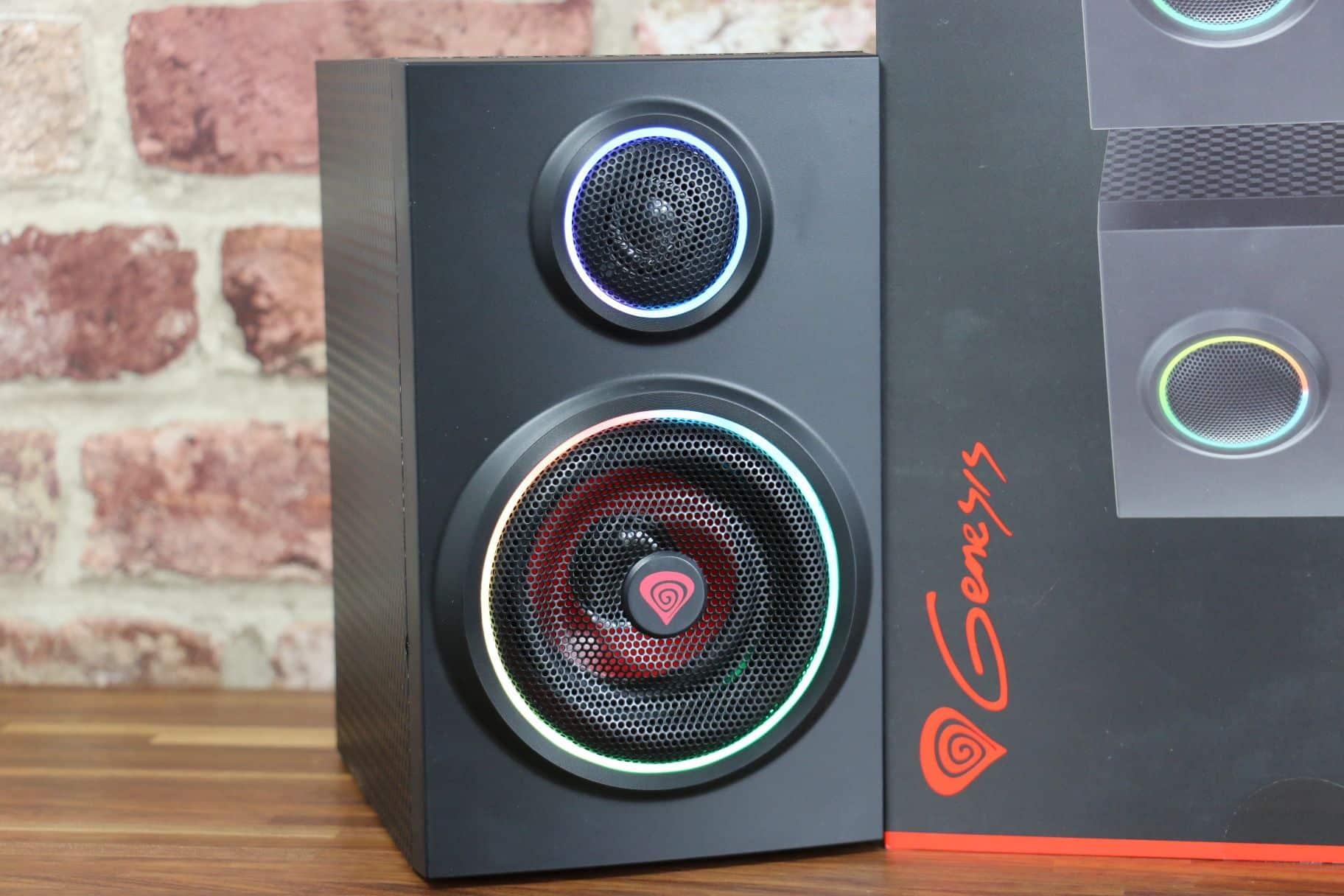 The speaker has a height of 200mm, a width of 85mm, and a length of 105mm. This makes the speakers very compact and should fit on top of a desk without taking up much space. The Helium 300BT ARGB supports 100Hz up to 20kHz, which isn't super impressive but should be enough for general use.
It also has an RMS power output of 24 W and a sound level of 87 dB. It can connect using the standard 3.5mm audio jack or through Bluetooth 5.0. Both speakers also have ARGB lighting that can be connected to an ARGB controller or by using the default lighting presets.
It's also worth noting that the speaker is compatible with Polychrome RGB, Mystic Light Sync, RGB Fusion, and AuraSync. You can easily sync the colors with some of the Best RGB case fans in 2021, as long as your motherboard supports it.
There's a volume control knob and a bass control knob on the side. You can also find the power button, output for the left speaker, inputs for both speakers, and a USB port for connecting the speaker to an ARGB controller.
Finally, there are three additional buttons labeled "Mode," "Eco," and "RGB." You can use the mode button to switch between wired and Bluetooth. The eco button turns on "eco mode," which automatically powers down the speaker after an hour of inactivity. Finally, the RGB button allows you to control and use the default lighting presets.
The speakers also come with an RCA to 3.5mm cable, an ARGB cable, and an ARGB extension.
Performance and Looks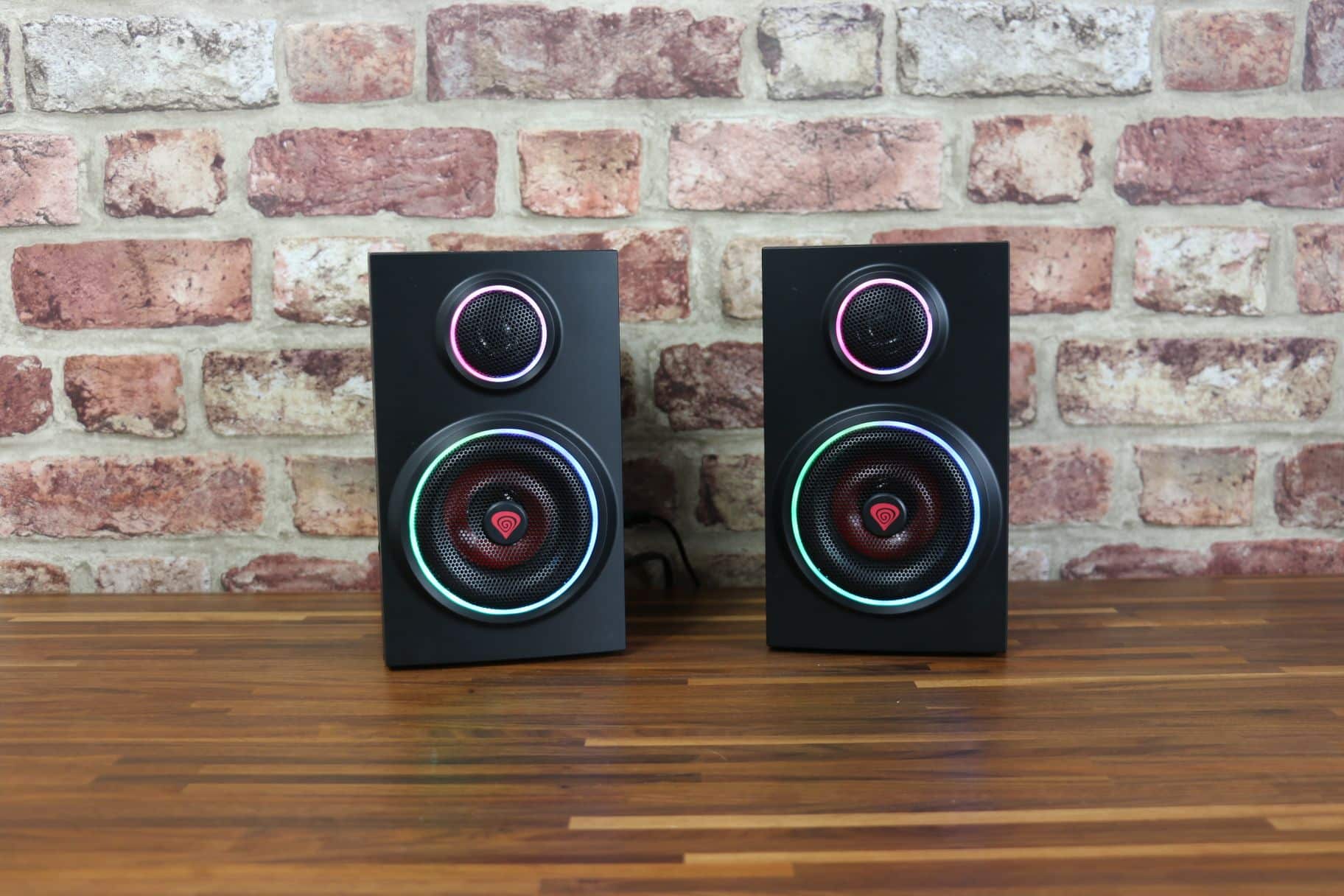 First of all, let's get straight to the looks. The Genesis Helium 300BT ARGB is a clean-looking speaker that can complement your PC setup well. Both speakers have two ARGB zones that can be controlled through the built-in controls or by connecting them directly to your ARGB controller.
The front of both speakers is made of black plastic, while the rest of the sides have a carbon fiber finish. The carbon fiber finish definitely helps make the speaker have a more gamer aesthetic. There's also a small Genesis logo in the middle of both speakers, but I do think that they are very subtle.
The Helium 300BT ARGB speakers are surprisingly loud compared to their size and price. They didn't disappoint me when it came to sound quality, and the music played clearly. You can increase the volume to around 80% to 85% without hearing any distortion.
There was also no problem connecting to the speaker via Bluetooth. It was a flawless and painless process that was very easy to set up. Playing through the speakers using the Bluetooth connection was also a pleasant experience. The audio didn't disconnect and sounded just as good as connecting via an aux cable.
Final Thoughts on the Genesis Helium 300BT ARGB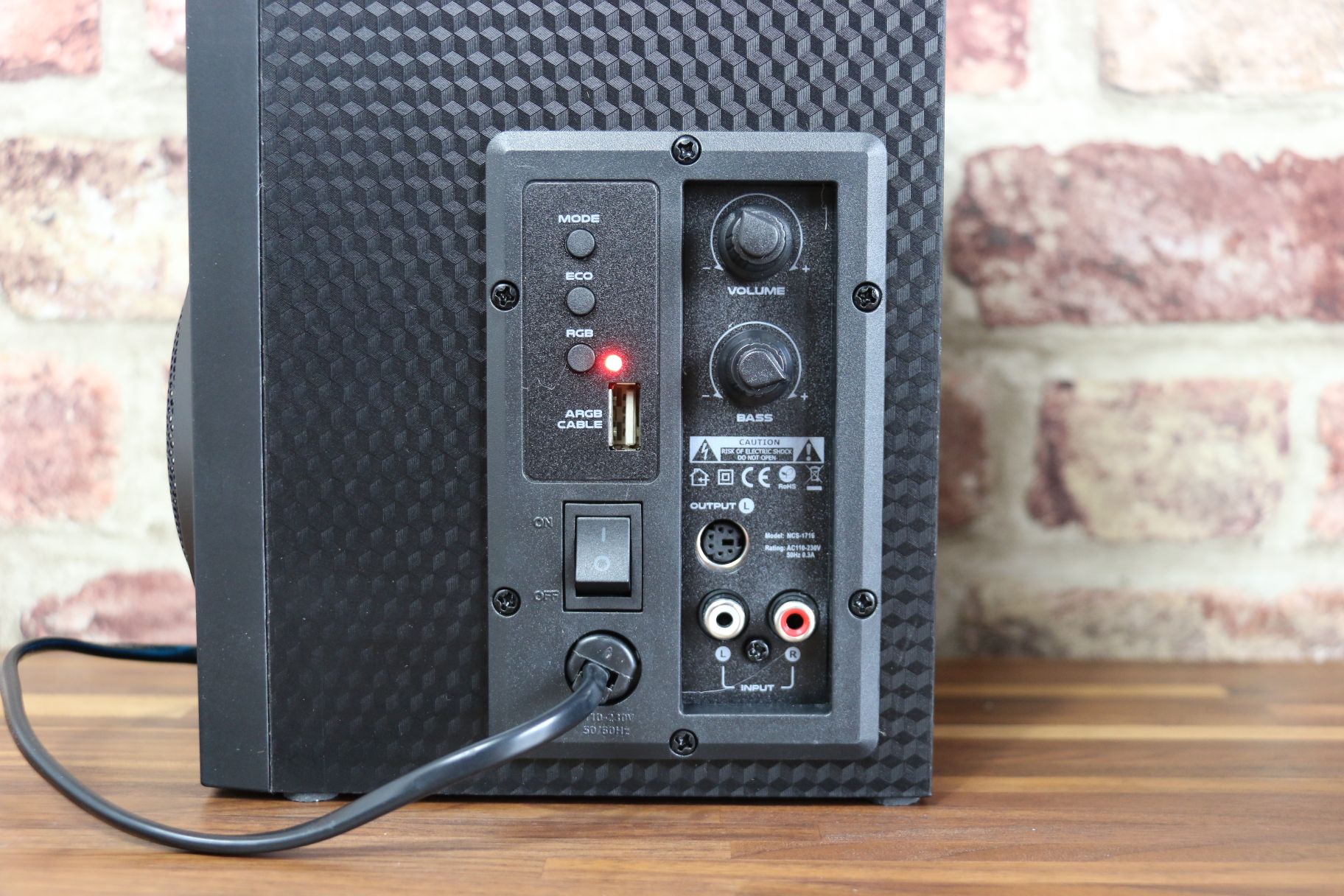 Overall, I was pleased with my Genesis Helium 300BT ARGB review. It's a good-looking speaker that provides a good listening experience. The Helium 300BT ARGB can usually be found for around €70 or about $80.
I think that the placement of the controls would be better if it was at the back of the speaker instead of the side. It'll definitely clean the look a bit and help when it comes to cable management.
I also think that the ECO mode is a good idea, but I wish you could change the duration instead of being fixed at 1 hour. Finally, it would be better if the plastic front panels were also covered with a carbon finish.
Pair it with the Genesis Xenon 800 RGB mouse and the Genesis Rhod 500 RGB keyboard and complete your RGB gaming setup.
The Genesis Helium 300BT ARGB speaker is unique because of its ARGB compatibility and Bluetooth support. In my opinion, it's a great buy and is perfect for smaller rooms and adds a bit of flair to your PC setup.
You can check out the Helium 300BT ARGB speaker and other gaming products on Genesis's official website.