Looking for a good streaming microphone? Check out our Genesis Radium 600 review and find out if this is the right microphone for you.
Audio is an essential part of any setup. Most people buy expensive headsets or insane speakers just to get an excellent audio experience. However, one thing people usually forget is to get a good microphone.
The biggest streamers usually have insanely expensive microphones to provide their viewers with some good audio. However, buying expensive microphones isn't exactly practical for casual gamers and new streamers.
This is where low-cost microphones come in. There are a ton of microphones out there, but not all of them are worth buying. So today, we are going to take a look at a mid-range microphone from Genesis.
Genesis is a budget-oriented brand that provides good quality products at low prices. The Genesis Xenon 800 mouse got some excellent reviews. Hopefully, the Radium 600 will share the same fate. Here's my Genesis Radium 600 review.
Specifications and Packaging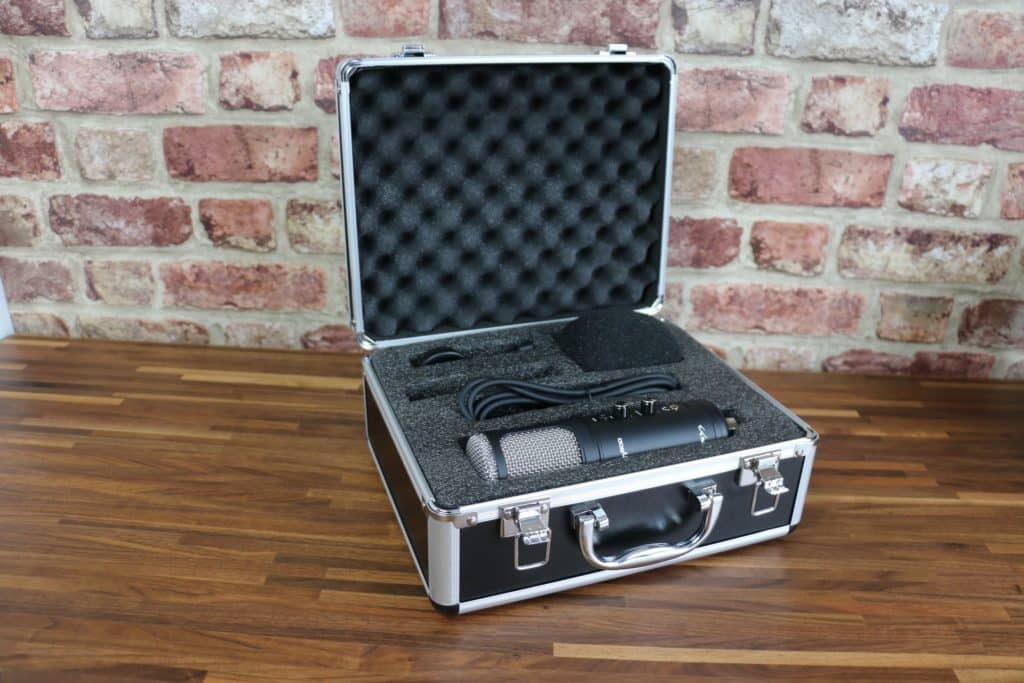 The first thing I noticed is the stunning and fantastic packaging the mic came in. Most products simply come in a cardboard box. You're lucky if they came with a carrying pouch. Even then, they don't give much protection anyway.
The Genesis Radium 600 comes in its very own dedicated flight case. The case offers a robust aluminum case with some foam padding to serve as a storage and carrying case for the microphone. This is a surprising but welcome surprise with the Genesis Radium 600 review.
It's made of high-quality metal with a black finish. It comes with a metal base stand, a pop filter, and a microphone sponge, all of which are also black. The cable is 1.8 meters long and connects via USB.
Additionally, the Radium 600 has two knobs that control the gain and the headphone volume, a 3.5 mm headphone jack, and a mute button. The microphone weighs 408 grams and can be mounted on its stand or on a microphone arm.
It's a condenser microphone making it great for capturing vocals. It is also a cardioid microphone, which captures sound in front of it and blocks the rest.
The Genesis Radium 600 is available for around $130. At that price, it's still affordable mainly because microphones can get pretty expensive if you want to get the best quality.
Sound and Performance
The audio is arguably the most important aspect of any stream or video. It's easier to watch a video with clear audio and low-quality visuals than a video with crystal clear visuals but incomprehensible audio.
The microphone itself feels sturdy and has some weight to it. The Genesis Radium 600 has a -36 dB sensitivity. It picks up things like keyboard noises, fan noises, road construction, and other noises. You can minimize this by lowering the gain or adding an audio filter through third-party apps.
It's great for capturing vocals because it supports a wide range of frequencies. Out of the box, the microphone already sounds pretty great. If you add the microphone sponge and the adjustable filter, it sounds even better.
You can also further improve the audio quality by adding an equalizer, compression, filters, and noise reduction. This makes the Radium 600 sound even better.
One thing I didn't like about the microphone is its considerably large base. Although this definitely helps the microphone stay in place, I feel like it takes up way too much space. When compared to popular mics like the Blue Yeti, Razer Seiren X, and the HyperX Quadcast S, the Radium 600's base is just way too big.
Additionally, the adjustable-height mechanism is wobbly when fully extended. I definitely recommend getting a boom arm to free up some space and get some more flexibility for long-term use.
Final Thoughts on the Genesis Radium 600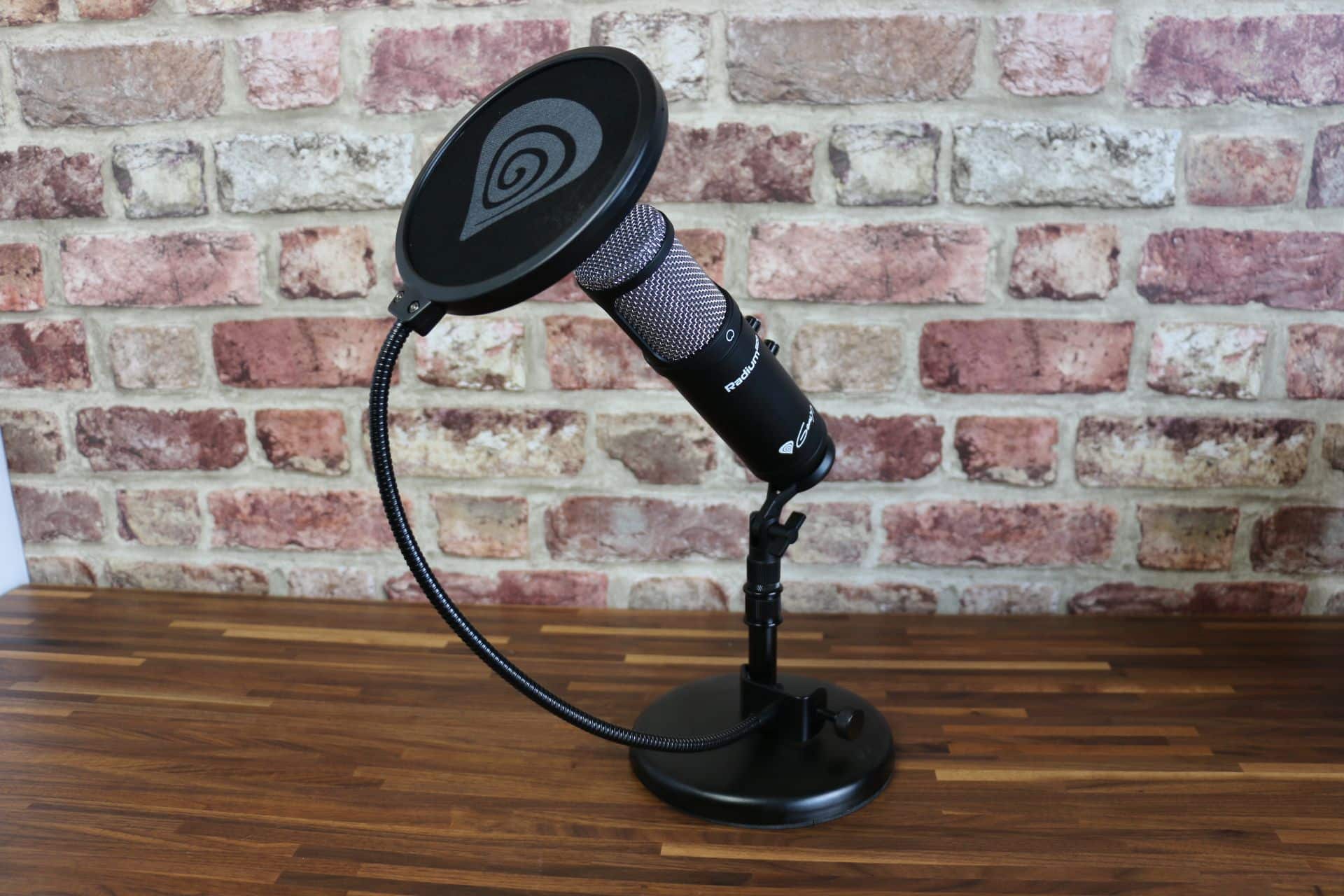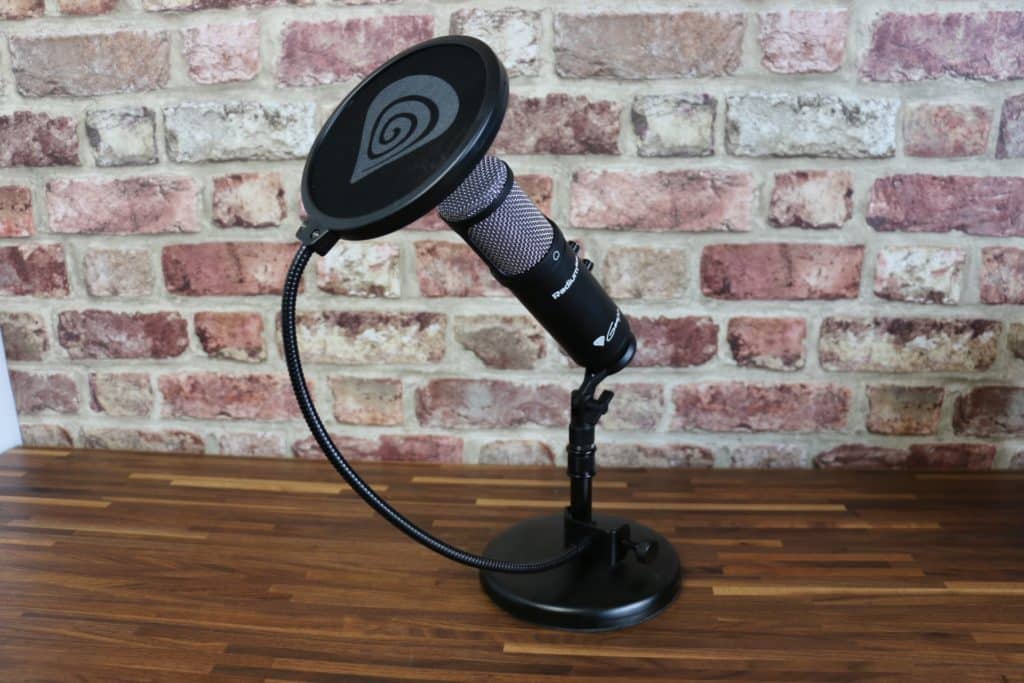 Overall, I was content during my Genesis Radium 600 review. It offers clear and great audio quality and accessories right out of the box. The flight case is definitely something unique and not available with other microphones you can buy.
For around $130, I'd say that the microphone is worth it, especially if you don't already have the accessories. However, if you already have things like the pop filter and the microphone sponge, the microphone itself sounds great for its price.
I think that the Radium 600 is perfect for traveling content creators and streamers because of its portability and easiness to assemble while providing great audio quality.
I also think that it's great for new streamers and content creators because it's already an all-in-one package. You don't have to buy an additional sponge or pop filter since it's already included. Although, I would definitely suggest getting a boom arm if you can afford it.
At the end of the day, the Genesis Radium 600 provides great audio quality. Way better than even the best gaming headsets can provide. At $130, it's definitely a good all-in-one choice for newcomers and casuals.
And that concludes my Genesis Radium 600 review. If you have any further questions feel free to leave a comment or check the microphone out on the Genesis website.