The Genesis Thor 420 is the first low-profile keyboard we've looked at that places itself firmly in the league of high-profile mechanical keyboards. With a compact, minimal design and an aluminum chassis to compliment it, the keyboard does indeed make a statement.
Kitted with tactile switches and a price point that's hard to beat, the overall package checks all our boxes. This begs the question, are low-profile keyboards finally that good? Or, should you stick to your run-of-the-mill high profile desk hogger for now?
Design
The Thor 420 has an eye-catching minimal design that consists of a brushed aluminum chassis with high-quality plastic fitted at the back. You'll be finding four LED indicators and the Genesis logo as the only other addendums to the keyboard besides the full-sized layout.
The keyboard comes in at 580 grams and the full-sized keycaps are tightly packed together. Even with a full-sized layout that consists of 104 keys, the keyboard seemed to take up less desk space than our Blackwidow v2 TKL. The tightly knit keys also mean that you'll be experiencing less of a wobble when typing down at higher speeds leading to a more grounded experience.
The design is made with gamers in mind. But, we'd definitely not look twice if you were to use this in an office. It is lowkey enough to fit in most environments especially because it doesn't make a lot of noise – something we'll talk about later.
Lighting
The keyboard features ARGB keys but they're much more subtle than most gaming-oriented keyboards. All the RGB comes in from the side and reflects from the top of the aluminum chassis. Since the keycaps have little to no distance between them, the lighting on this keyboard is extremely pleasant.
If you are not a fan of the onboard software, you can cycle through the various lighting profiles by using both the FN and Insert keys. Surprisingly, you can also change the brightness and overall animation speed directly from the keyboard too.
Connectivity
Unlike our previously reviewed Vissles LP85, the Genesis Thor 420 comes with a non-detachable USB Type-A connection and does not have any Wireless / Bluetooth capabilities nor does it support USB Type-C. For a keyboard that's meant to be both compact and minimal, always having a wire strapped behind or not having the option to detach it while traveling is a downside.
Software
The on-board software allows you to store a few different profiles, cycle between RGB presets, and record macros. Other than that, there's not much you can do. Compared to more refined (albeit clunky) software like Razer's Synapse, you aren't able to individually change the lighting of key, craft your own animations, or expect integration with other peripherals.
Typing Experience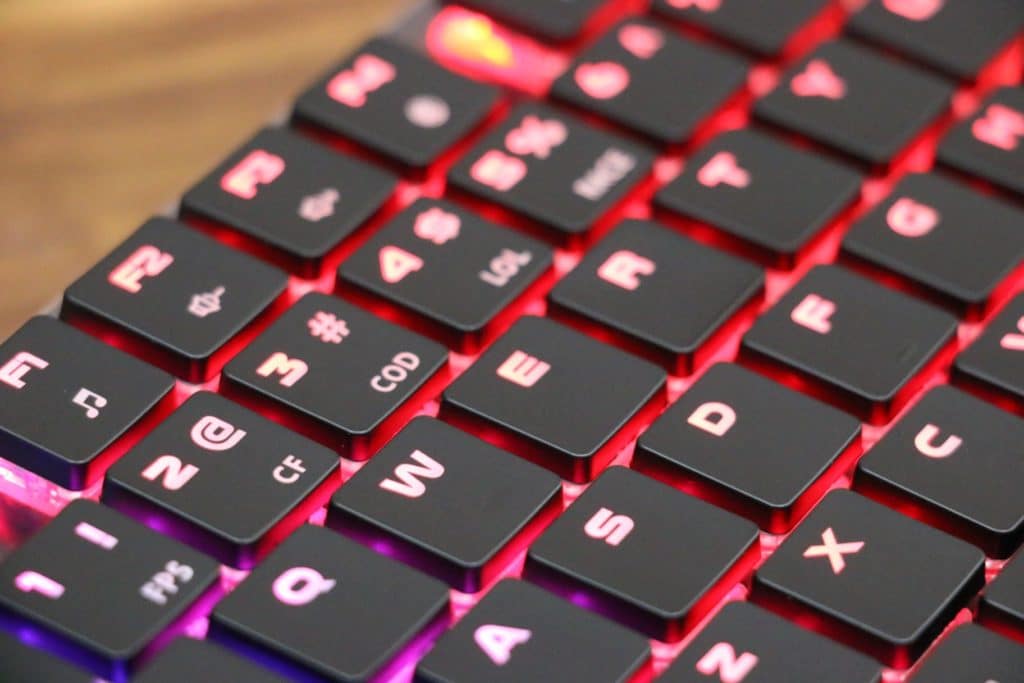 The Thor 420 is equipped with Genesis's very own tactile blue switches. They only require 45 grams of actuation force and are rated for 50 million clicks. If these claims are valid, this makes the Thor 420 one of the most responsive gaming keyboards out there.
And from our testing, it truly is buttery-smooth. With a 1000 Hz polling rate and tactile keys, you'll be able to both type and game on the keyboard with 0 complaints. From our experience, you will need some getting used to when it comes to the overall layout. For us, the keys felt too clumped at first. However, with a few hours, gaming and typing were both an absolute breeze.
The only caveat though, is if you are planning to switch between the Thor 420 and a typical high-profile keyboard, you might have trouble adjusting your fingers to the overall spacing of the keycaps especially when you are gaming. Therefore, you should probably stick to the Thor 420 and use it as your daily driver if that's the case.
Ergonomics
With no included wrist rest and a packed minimal design; we were worried whether the Thor 420 would be comfortable to type or game with for long hours. Needless to say, we were pleasantly surprised! Your hands lay completely flat when using the keyboard which saves your wrists from any sort of strain.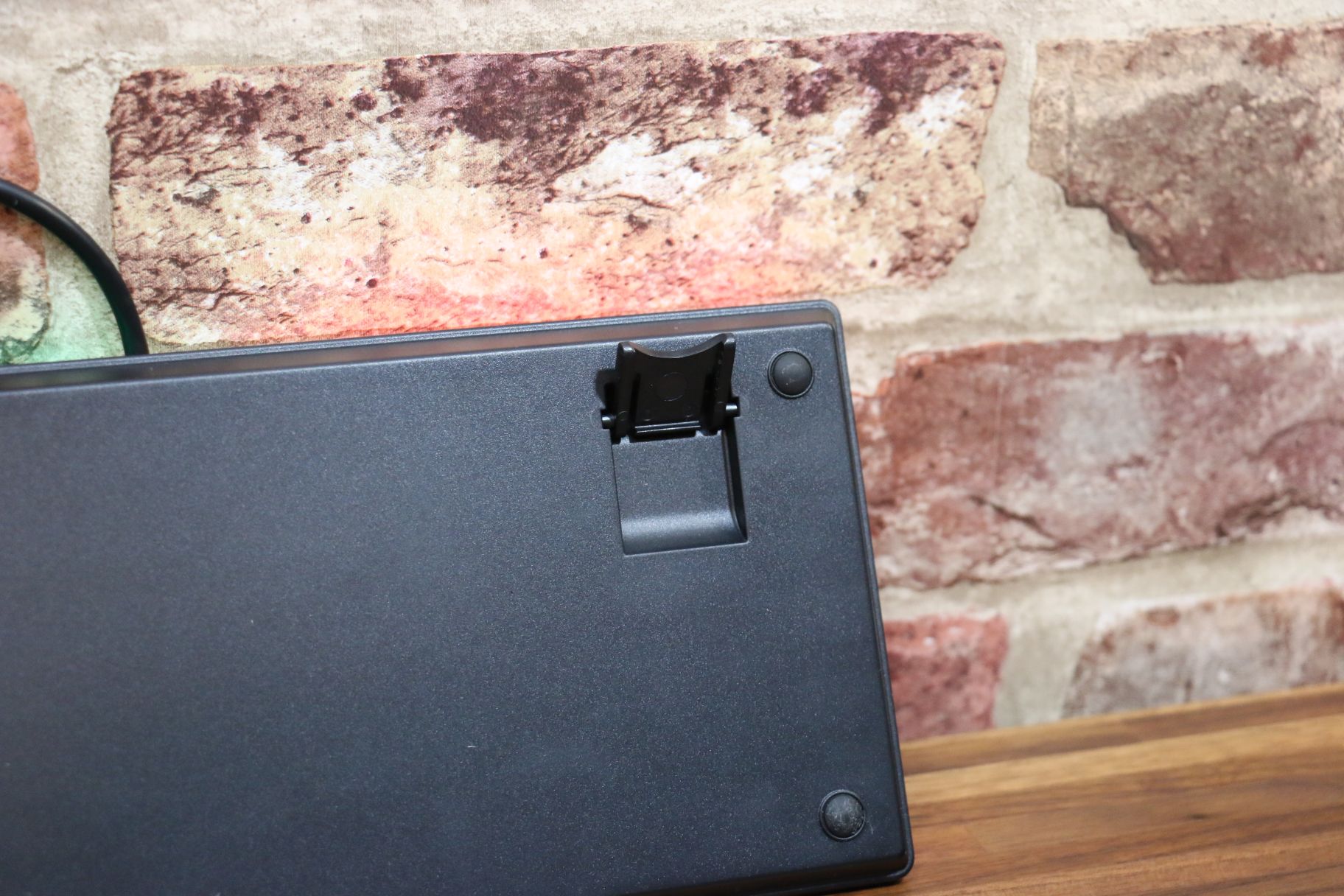 However, if your keyboard still needs some elevation, the included feet will angle your keyboard and raise it by up to 5-6 mm leading to a less strenuous position. With an actuation point of only 1.2 mm, you won't need to clamp down on the keys too hard whether you are gaming or typing. While this may not seem all that useful, clicker switches start to add a lot of strain on your fingers after hours of clicking.
---
Is The Genesis Thor 420 Worth It?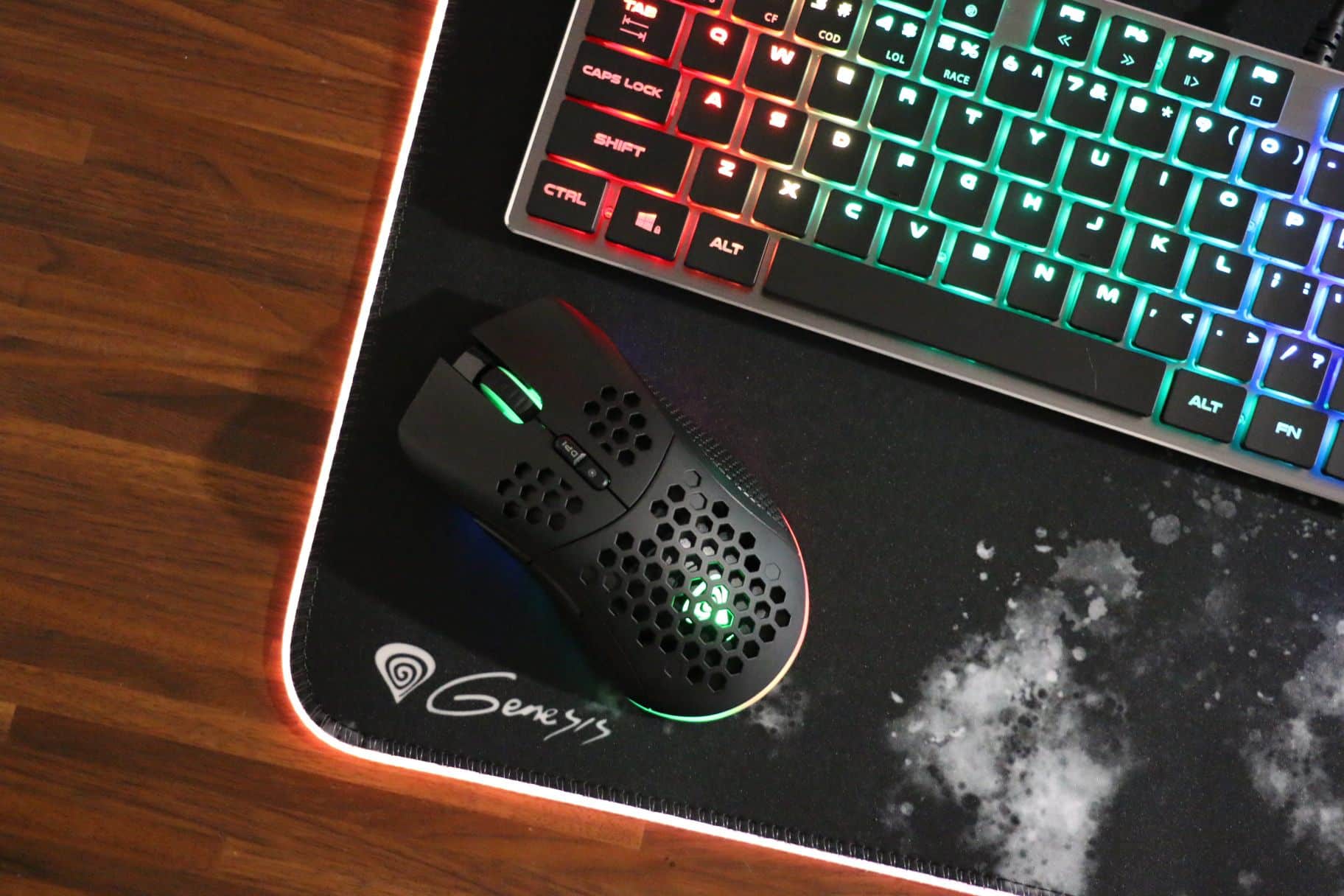 For all intents and purposes, yes! The Genesis 420 features an excellent design, delivers a great typing experience, has good RGB with a full-sized layout that makes it suitable for office use too.
The only aspect we'd hope to see changing is the onboard software which can be a bit lackluster at times. Other than that, the keyboard is a banger for its price and is an excellent pick up especially if you've been meaning to free up some space on your desk.
From our experience, the Zircon 550 Budget Gaming Mouse pairs really well with the keyboard considering it too, has a relatively minimal design.