It's the best time of the month for all Genshin Impact fans worldwide. That's right; once again, we get a sneak peek into the upcoming Genshin Impact 2.5 update and what it has in store for us, Travellers. On February 4, 2022, the Genshin Impact Version 2.5 Special Program Livestream aired. 
The 30-minute program was hosted by Zach Aguilar (Aether), Anne Yatco (Raiden Shogun), and Ratana (Yae Miko). As always, we bring you a concise breakdown of the live stream's important information.
Upcoming Playable Characters in Genshin Impact 2.5 Update
Yae Miko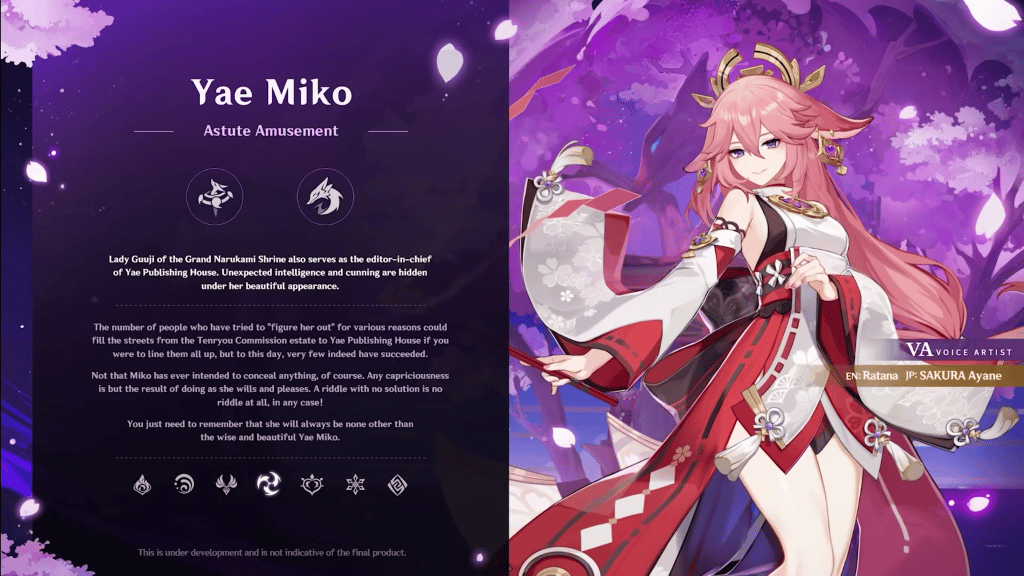 The only new 5-star coming out in Version 2.5 is the Chief Priest of the Grand Narukami Shrine, Yae Miko. Travellers have already seen the shrine maiden during previous Archon Quests and can't wait to finally play her in-game. She will be available during Version 2.5's First Phase.
The cunning fox wields an Electro Vision and fights with a Catalyst. She provides high burst damage on the field. Her Elemental Skill is called Yakan Evocation: Sesshou Sakura. When activated, Miko dashes forward and leaves behind fox-shaped pillars that attract lightning.
Next, her Elemental Burst, Great Secret Art: Tenko Kenshin, causes the fox-shaped pillars to explode, dealing a significant amount of Electro DMG.
Banner Reruns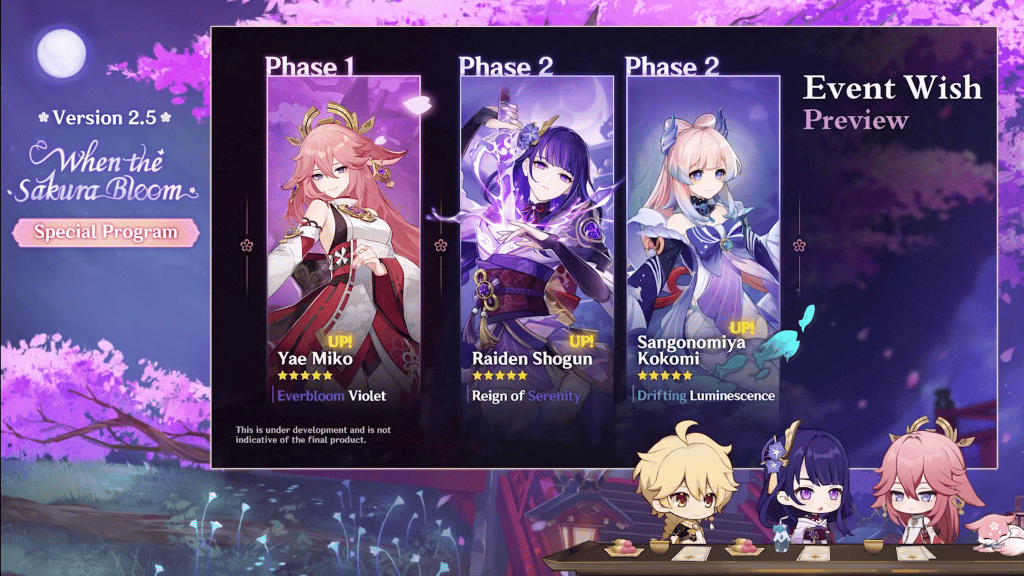 Version 2.5's Second Phase features Raiden Shogun and Sangonomiya Kokomi's banners Reign of Serenity and Drifting Luminiscense, respectively. The two ladies are getting a banner rerun since they're part of the new Archon Quests. If you weren't able to bring them home before, now's your chance to!
New Story Quests
Version 2.5 brings Raiden Shogun's Story Quest, Imperatrix Umbrosa Chapter: Act II, and Yae Miko's Story Quest, Divina Vulpes Chapter: Act I. Not much is known about these two quests, but Travellers can look forward to learning more about Inazuma's dark past.
You'll need to complete Raiden Shogun's Story Quest first before playing Yae Miko's Quest. In the shrine maiden's quest, Travellers will work together with Miko to unravel a mysterious urban legend circulating around Inazuma.
New Weapon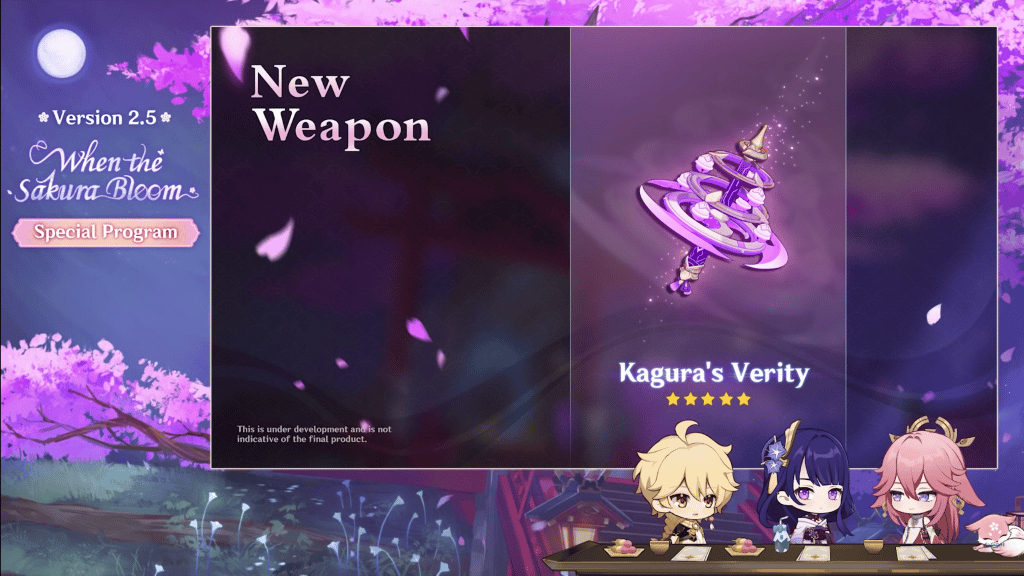 Yae Miko's signature weapon, Kagura's Verity, comes in Version 2.5. The 5-star catalyst has a rounding sphere-like shape with bells attached to the rings. Its light pink and purple color scheme matches the shrine maiden's aesthetics.
During battle, the 5-star catalyst spins beside the bearer. More information on the weapon's stats and features will be released in the following days.
New Boss
Unnamed Boss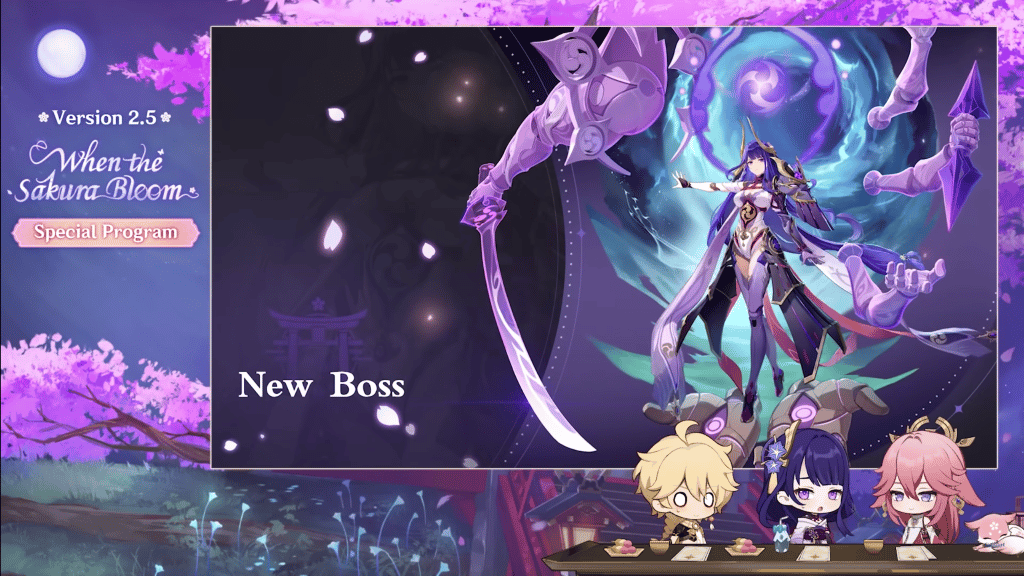 Although the new boss introduced during the 2.5 live stream has the face and body of Raiden Shogun, it's said that that's not entirely the case. Travellers will have to wait until the new update to discover this unnamed boss's true identity.
Shadowy Husk
A new type of enemy is making its debut in Version 2.5. These knight-like, fully armoured monsters are called Shadowy Husks. There are three versions of these armoured monsters: the standard-bearers, line breakers, and defenders. Each type of husk wields different weapons and elements.
Fun Events
Three Realms Gateway Offering
The first event coming to Version 2.5 is entitled "Three Realms Gateway Offering." The Divine Priestess Kokomi once again commissions Travellers to venture into Enkanomiya. The event relies heavily on exploration and has unique gameplay that includes unlocking waypoints, chests, and much more.
Apart from primogems, mora, level-up materials, and more, Travellers also have the chance to obtain the new 4-star Catalyst Oathsworn Eye. The new weapon's ascension materials will also be available during the event.
Divine Ingenuity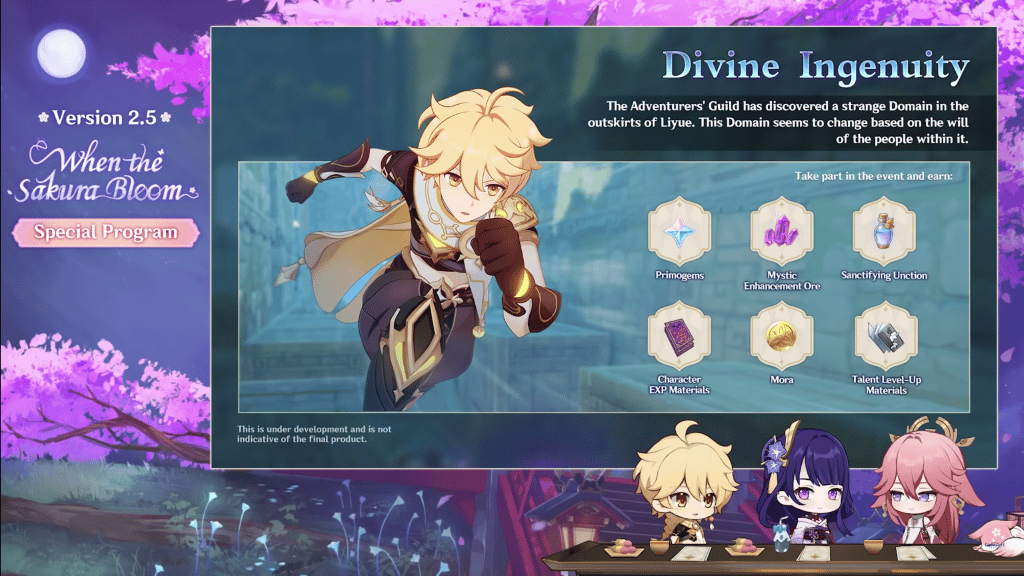 The next event coming to Version 2.5 will test every Travellers creativity. In "Divine Ingenuity," players create their own Domains. You get the liberty to design and customise the Domains to your heart's content. You can add unique buffs, mechanisms, traps, and other add-ons to make the experience one of a kind.
The Domain is a coin collecting trial that doesn't have any monsters. A player can release their customised Domain to give other players a chance to try it out; however, you'll first need to complete the trial successfully.
Of Drink A- Dreaming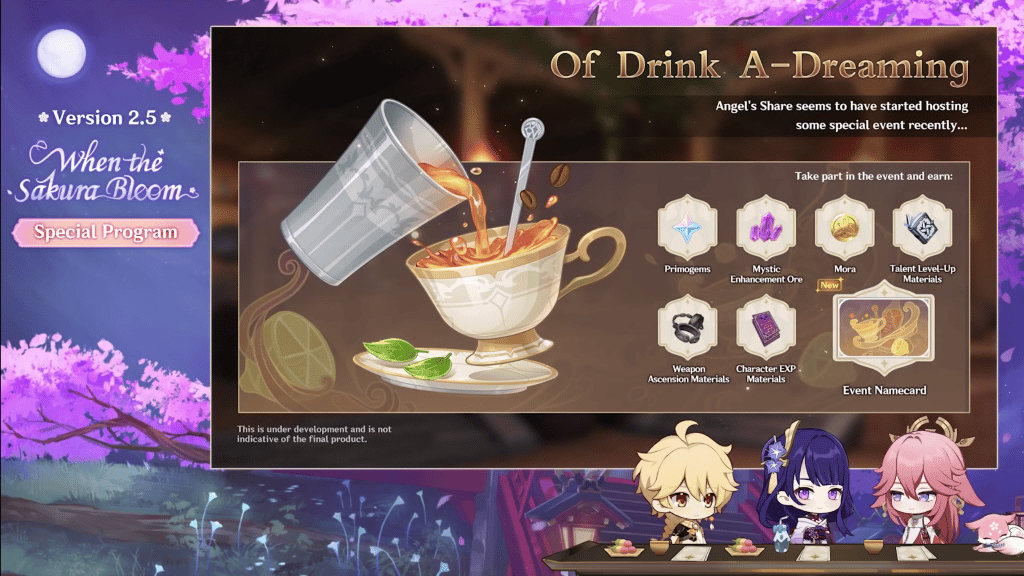 The following event will test the culinary creativity of Travellers in concocting non-alcoholic drinks. The event is hosted at Diluc's Tavern, where Travellers take the spot behind the counter. For the event, you can follow the instructions on the screen to create a drink or make one of your own. This simulation event is a nice change from the constant fighting and artifact grinding in Genshin.
Hyakunin Ikki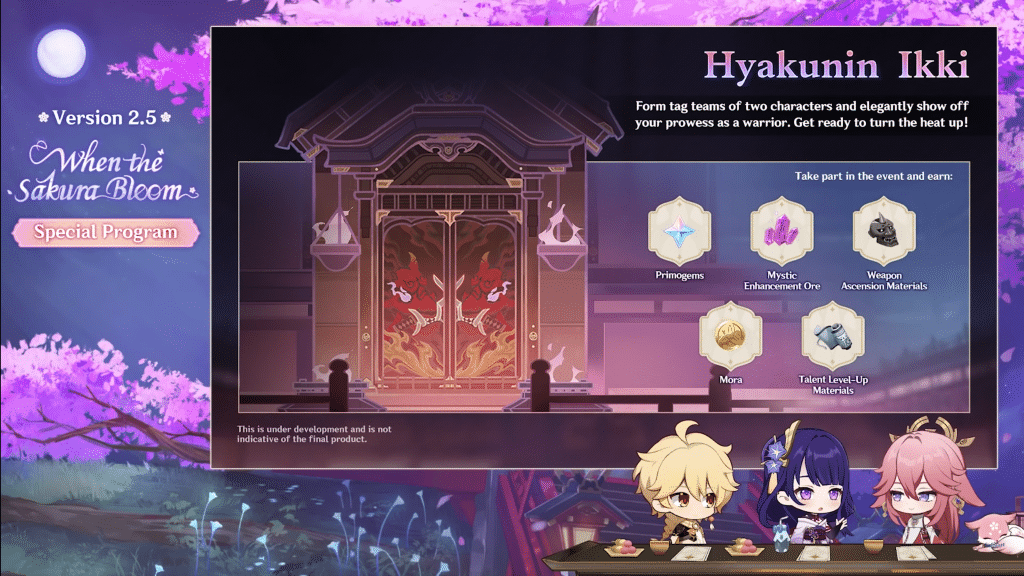 "Hyakunin Ikki" is making a comeback in Version 2.5. Not much has changed in the game's mechanics apart from that this time there will be new trial characters to choose from. There will also be new secret arts.
Conclusion
What are you looking forward to the most in Version 2.5? Although it's not as jampacked with new content, we have a new character coming, which is already worth quite a lot. Version 2.5 is set to go live on February 16-that's only a few days left to wait!